Simon Beck is an artist with a difference. He doesn't need a canvas, he doesn't need a brush… all Simon needs is some fresh snow, his feet and some specially adapted boots. And what he creates is simply beautiful. Simon will walk miles and miles over fresh snowfall, spending hours creating intricate pieces of art, which within hours are likely to be blown away by the wind or covered with fresh snow fall.
Luckily for us Simon always has his camera on hand to capture the incredible finished pieces. Check out some of Simon's beautiful creations below.
All Simon needs to create his artwork is a pair of specially adapted boots.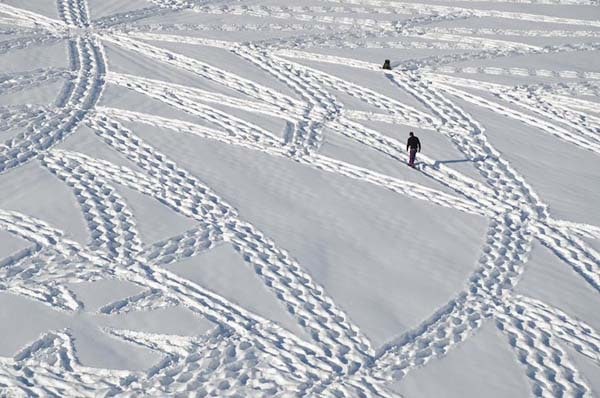 Simon will literally walk for miles to create one of these stunning designs.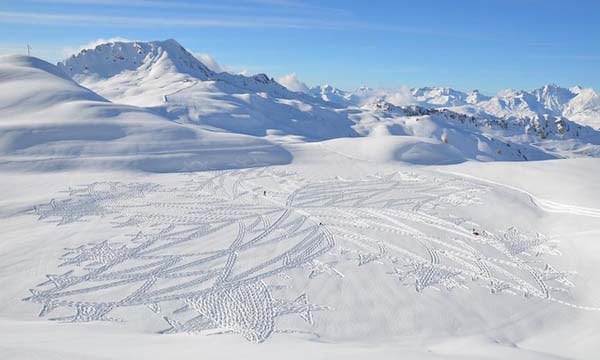 Up close it's difficult to see what Simon is creating…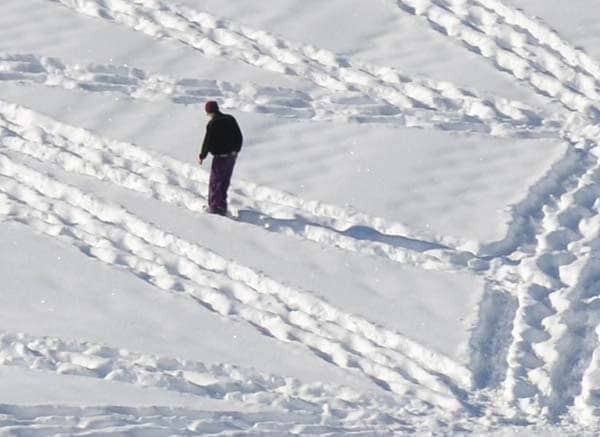 But when we zoom out… wow!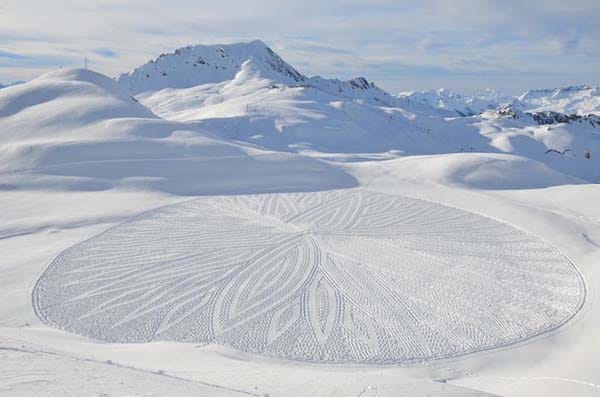 This beautiful giant snow flake will probably be gone in a few hours…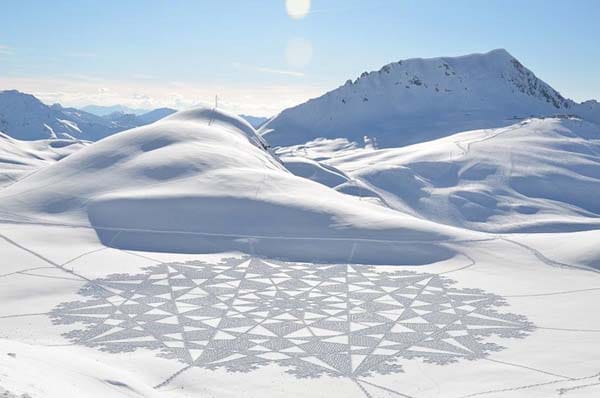 This beautiful design was completed by Simon in Savoie Valley, France, overlooking Mont Blanc.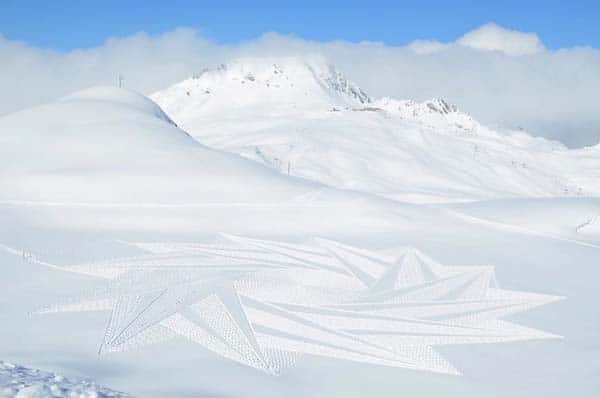 Simon will create his artwork anywhere there is snow… squeezing this pattern into some space between lodges at the Les Arcs ski resort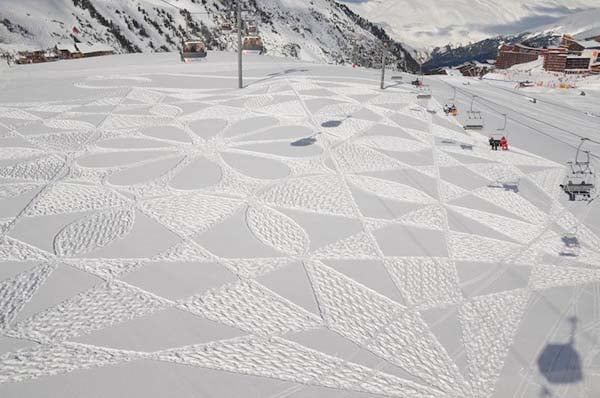 As if that wasn't enough… Simon's designs follow mathematical patterns which take on different forms when viewed from different angles!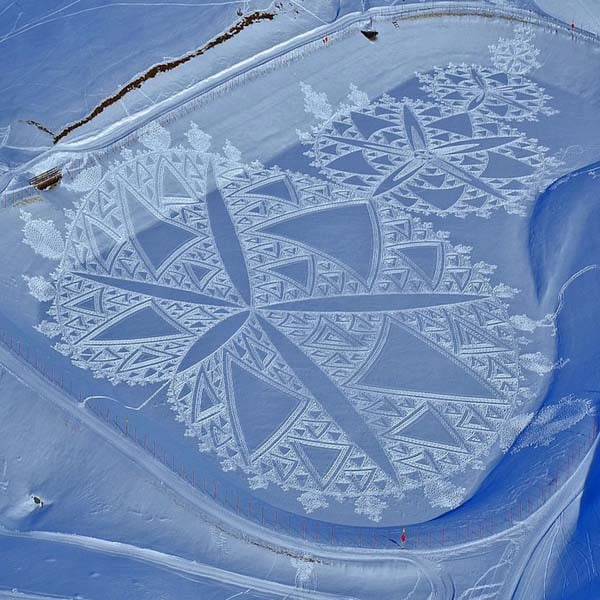 Depending on the light (and time of day), Simon's artwork will look different. The image above looks almost blue, while this one shot in the mid day sun is brilliant white…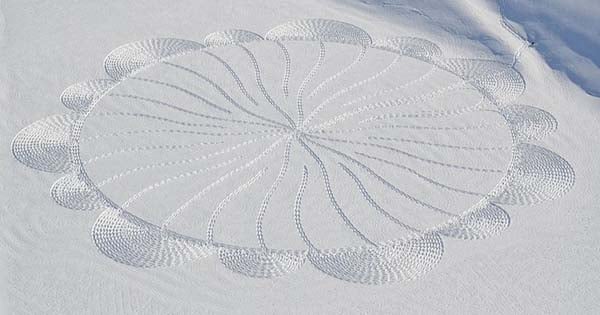 Incredible that all Simon needed was a bit of snow and a lot of patience to create this…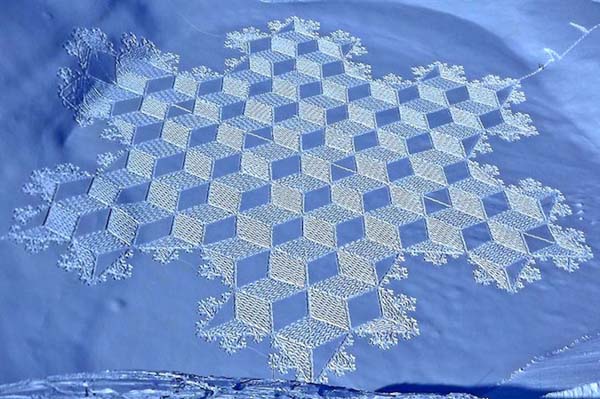 He truly is an incredible and unique artist!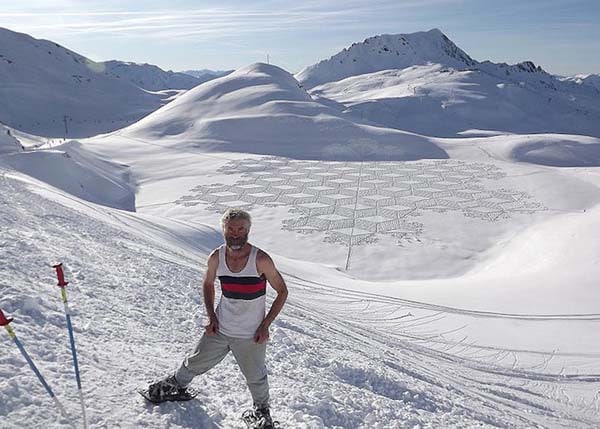 [adsense-mobile] You can find out more about Simon and his artwork by visiting his facebook page (be sure to give it a like). Oh and not only does Simon create stunning artwork in the snow… he also creates artwork in sand too. What a guy!
You can watch an interview with Simon below. Share this story with your friends and spread some winter magic!