Sometimes all it takes is an artistic mind (and a touch of genius) to turn something ordinary into something beautiful. Miami-based artist Augusto Esquivel has managed to achieve that in this collection, in which he uses suspended sewing buttons of various colours to create beautiful 3D sculptures. Take a look at some of the incredible pieces below.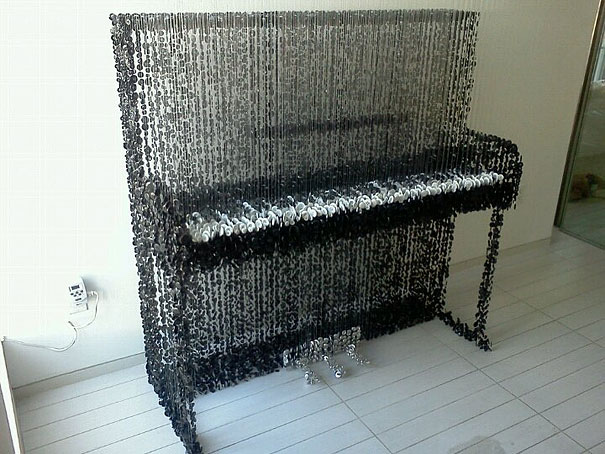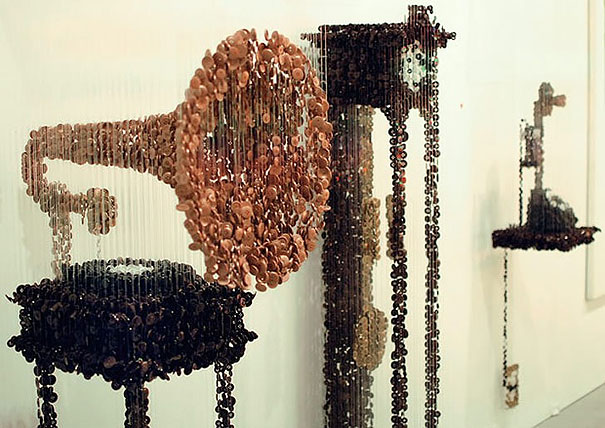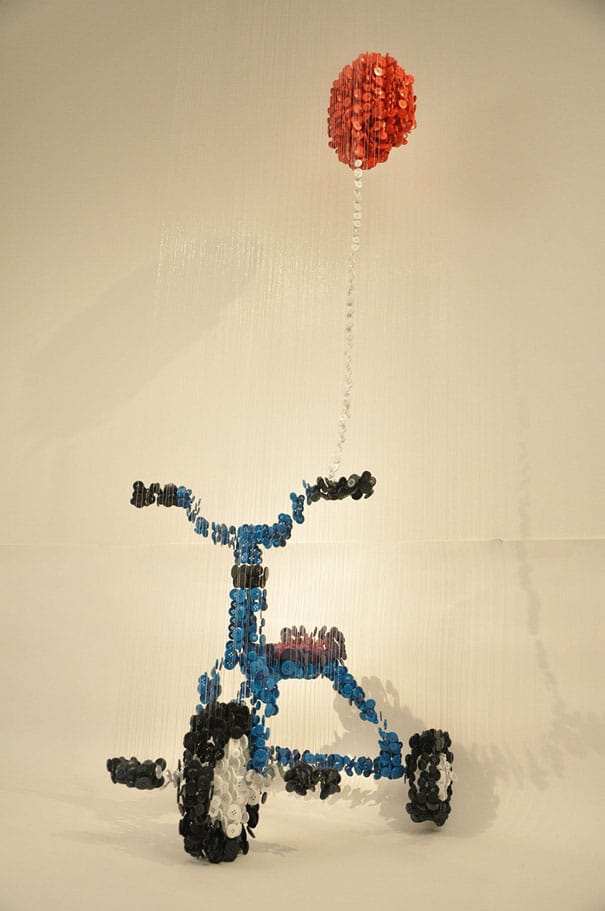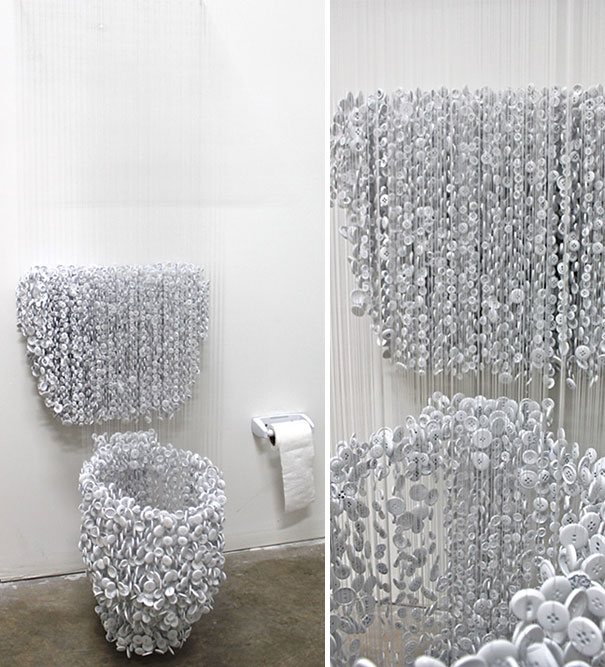 To create the sculptures Augusto carefully attaches thousands of sewing buttons to fishing lines and creates artwork including musical instruments and children's toys.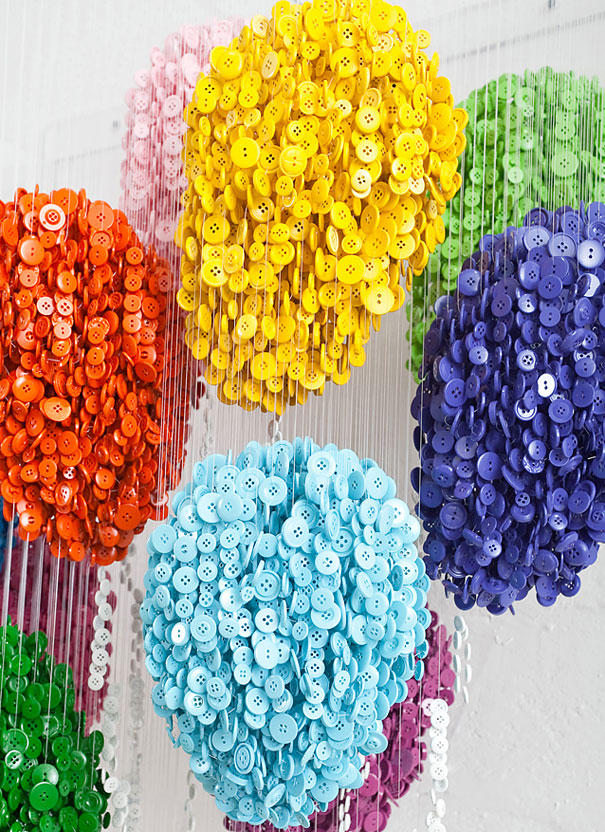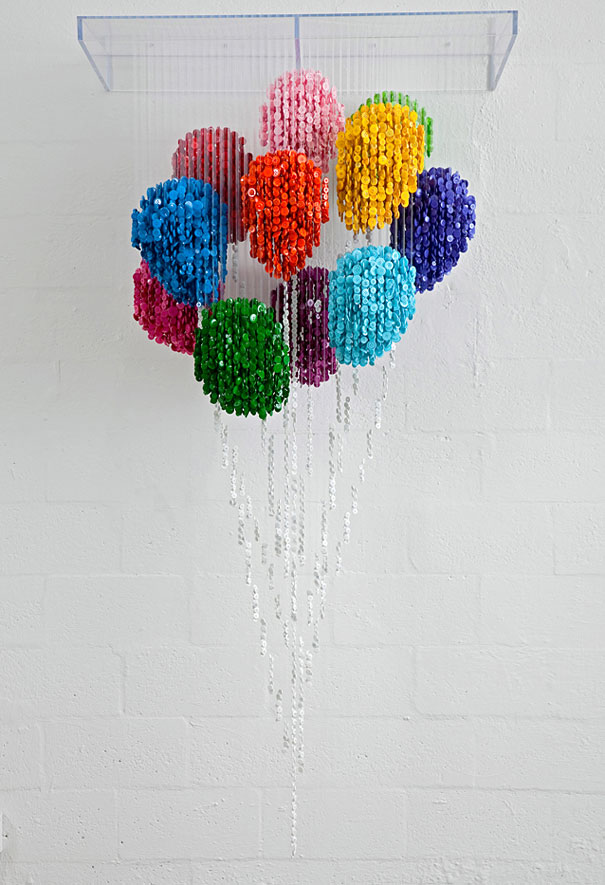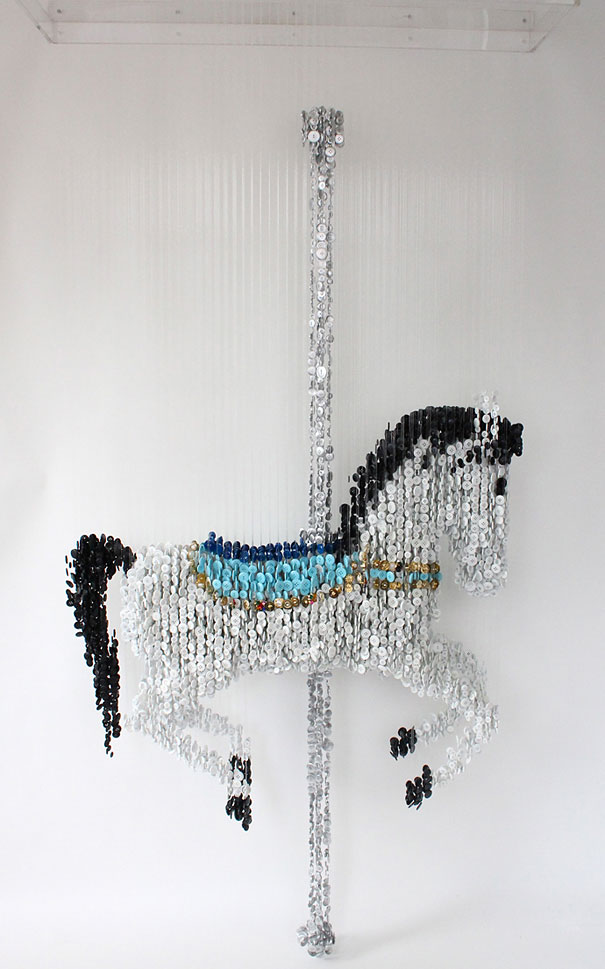 Augusto is fascinated by how "a common object used to create a piece of art becomes transformed into something complicated and intriguing." and has become obsessed with comparisons of reality and potential and the balance between them.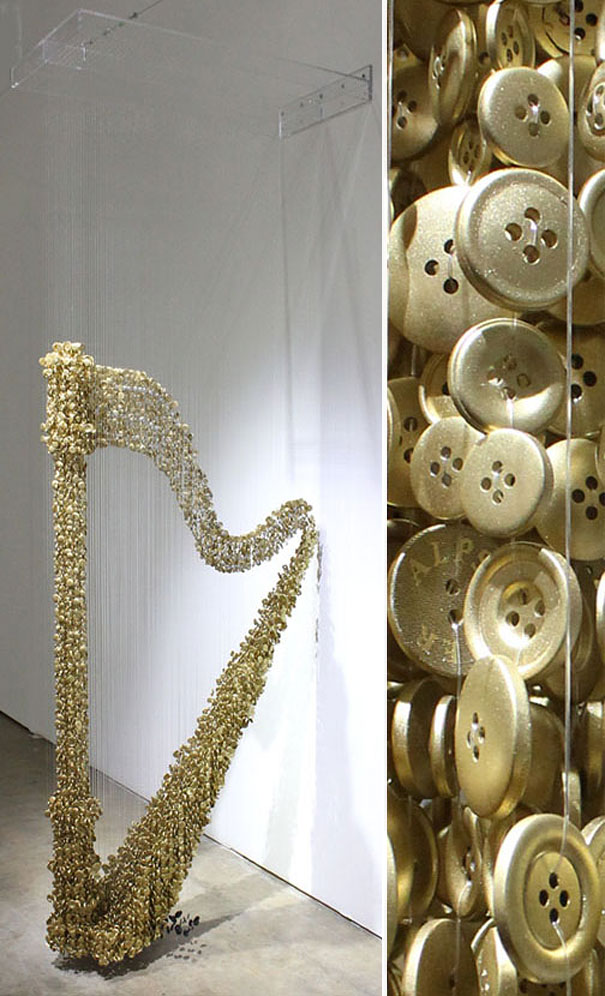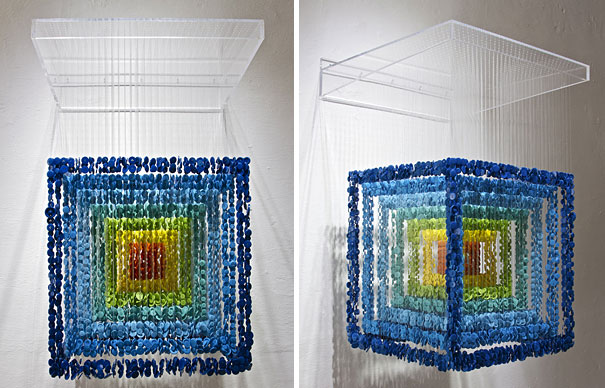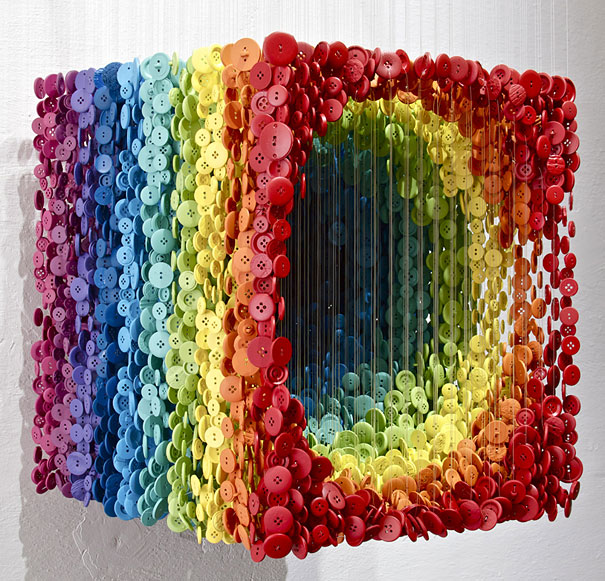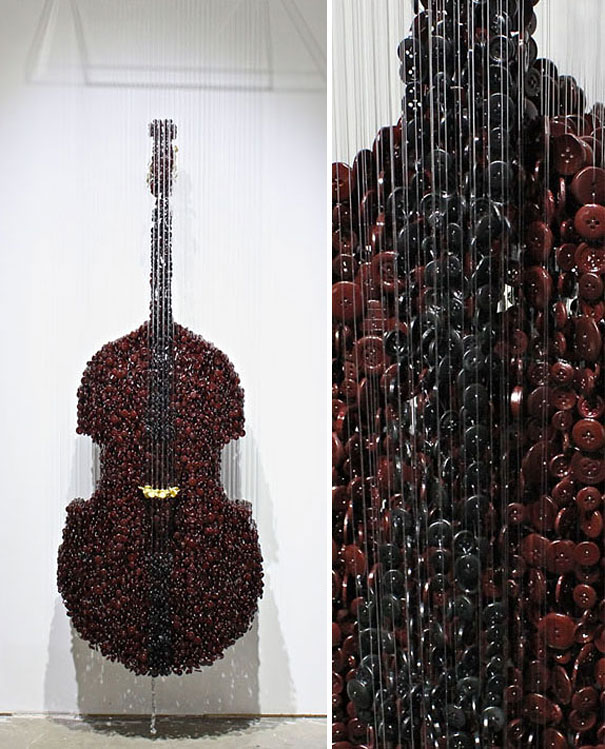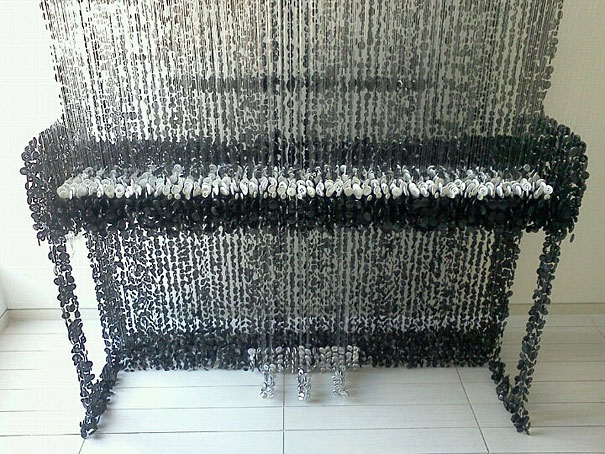 Beautiful.