We're big fans of Glasgow funny man Limmy, and looking forward to getting our hands on his new book 'Daft Wee Stories'.
But one Limmy fan who has already grabbed their copy, got a bit of a surprise this week when he realised he was in fact Limmy's doppleganger.
The fan, who tweets under the name 'Necro Deathmort' posted this image with the caption "F*** I look like Limmy" and shared it with his 155,000 twitter followers.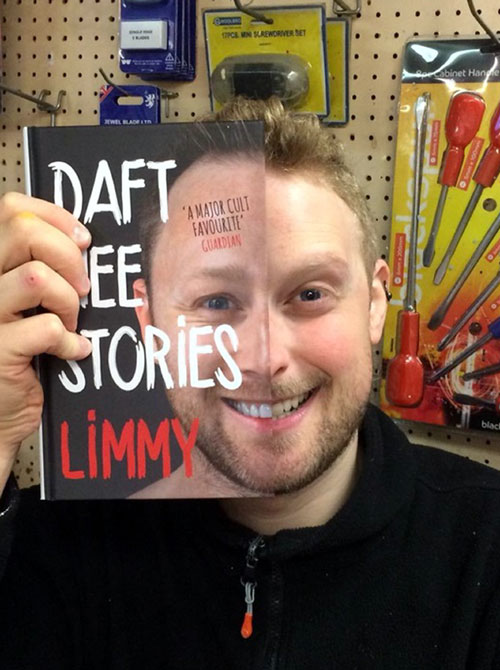 The resemblance is uncanny to say the least – he's pretty much a perfect mirror image, except for perhaps dental hygiene.
As reported by
Deadline News
, one follower pointed out that he looked like Limmy but "with yellow teeth", while another defended him, tweeting "Limmy sets unrealistic targets for teeth whiteness, don't listen mate."
Limmy's new novel, which is a collection of short stories in his own inimitable style, is available now. Oh, and if you don't follow Limmy on Twitter, then you should do so immediately
here
.
We'll leave you with one of our favourite colletion of Limmy's vines: 'That Accent' (strong language warning!)