While George will forever be a hero for creating the Star Wars Universe and kicking off the saga with Episode IV, dialog was never one of his strong points, and many critics have pointed to the fact that George chose to script the prequels himself as one of the main reasons they were so, well, awful. To illustrate the point, we thought it would be fun to take some of the worst examples of dialog from Episodes I, II, & III, and turn them into motivational posters. Ready to be inspired (and bemused)?
1.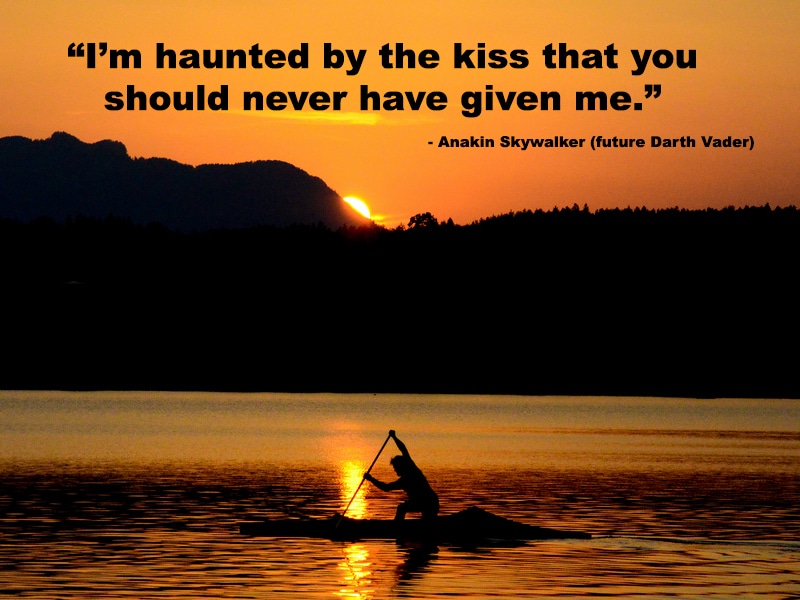 2.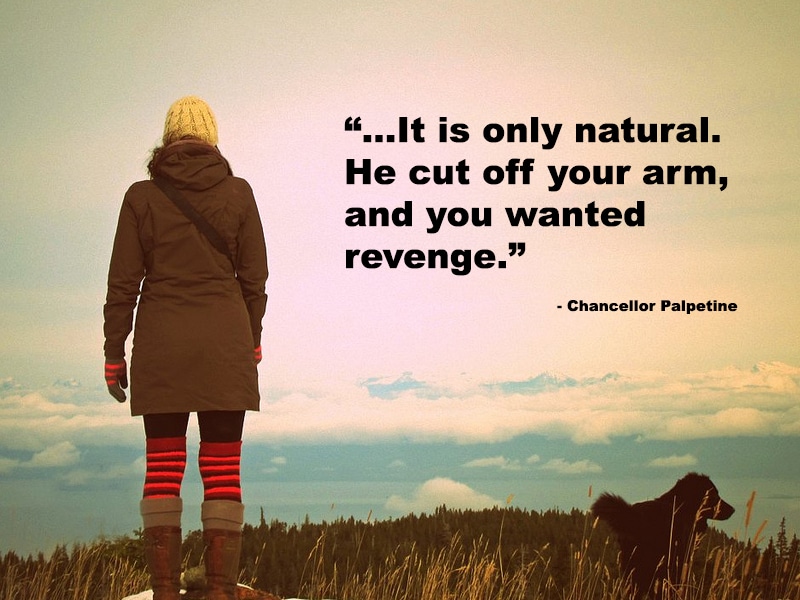 3.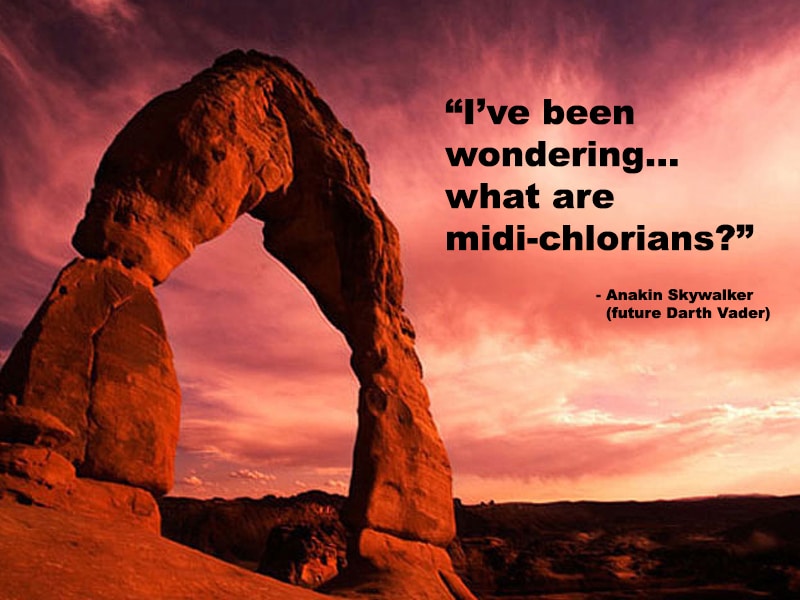 4.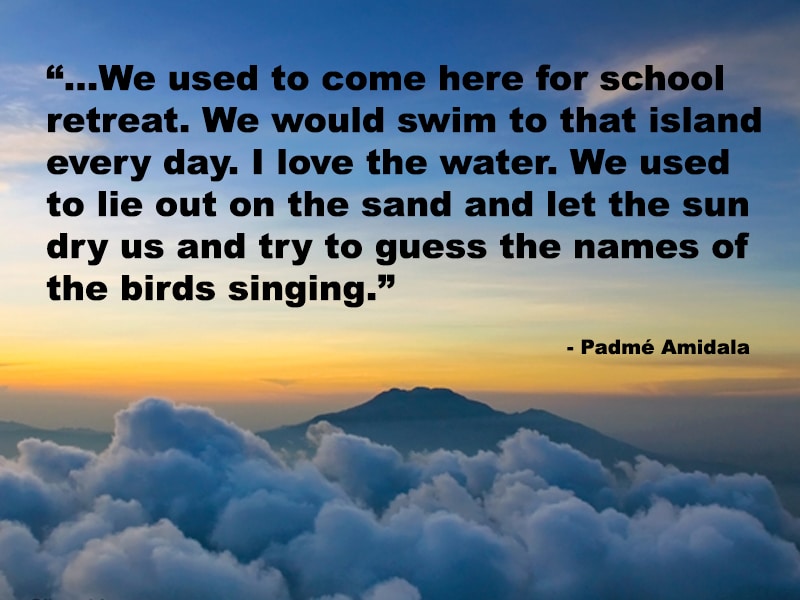 5.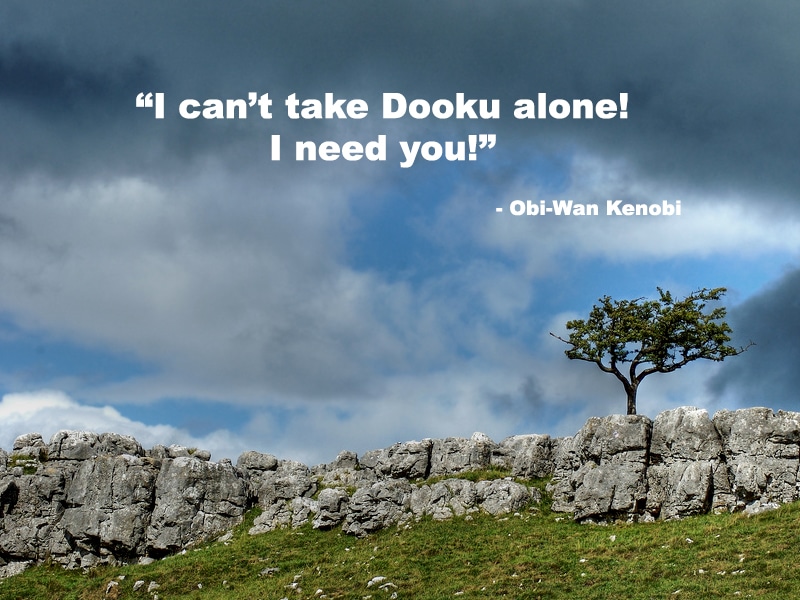 6.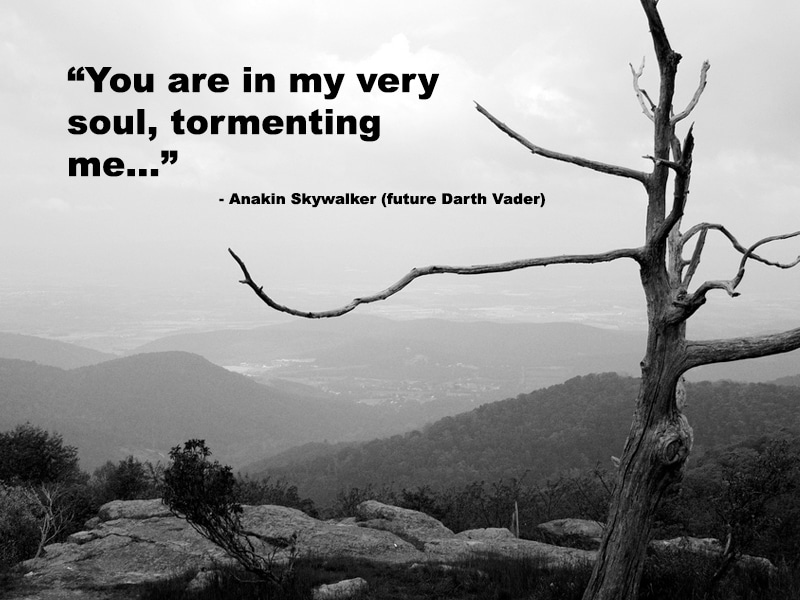 7.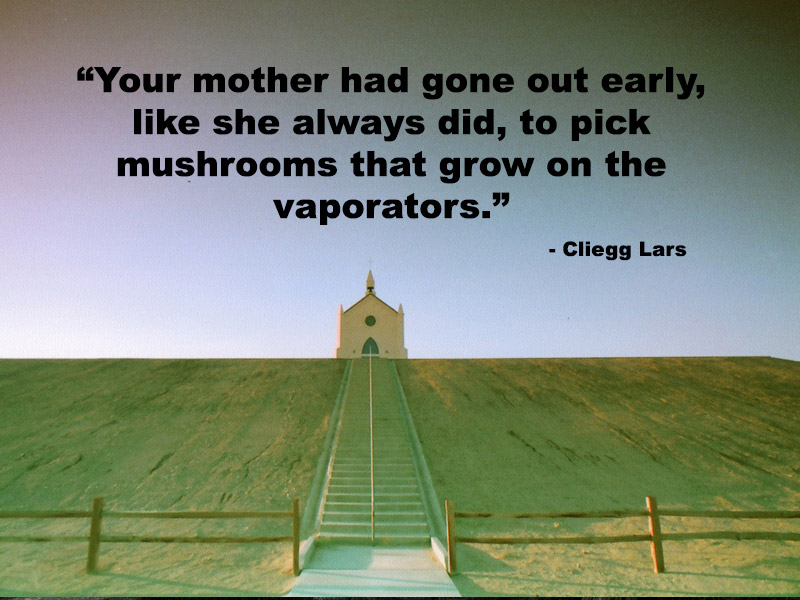 8.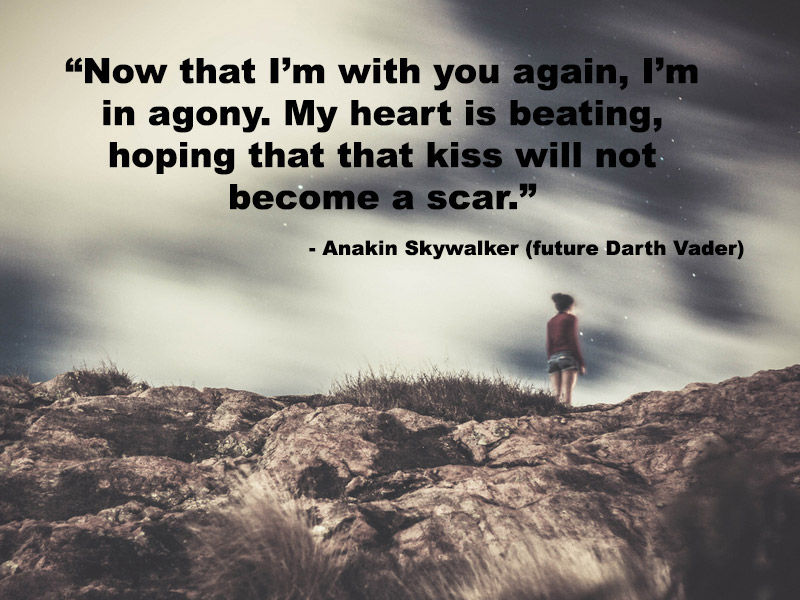 9.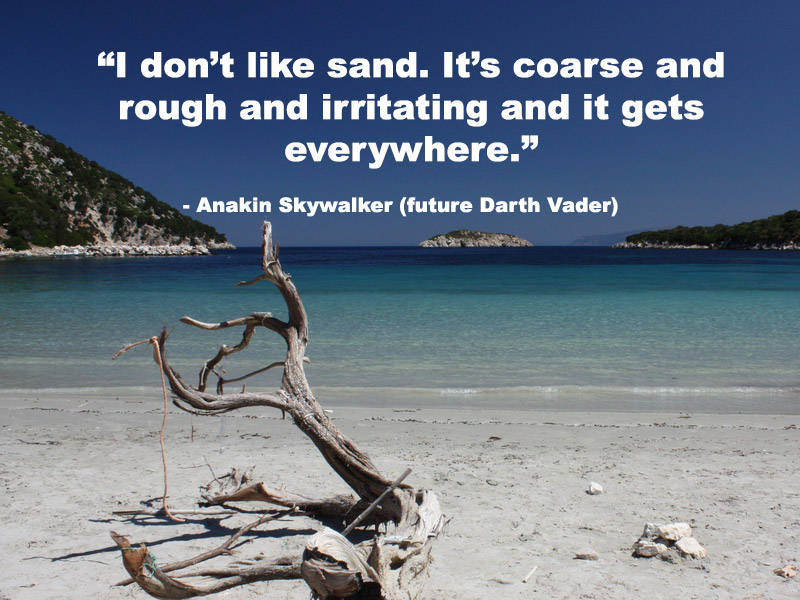 10.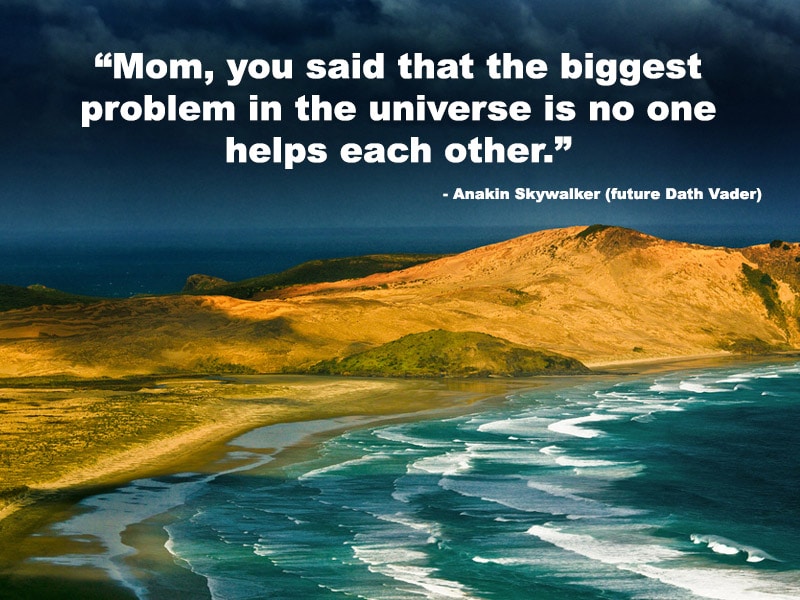 11.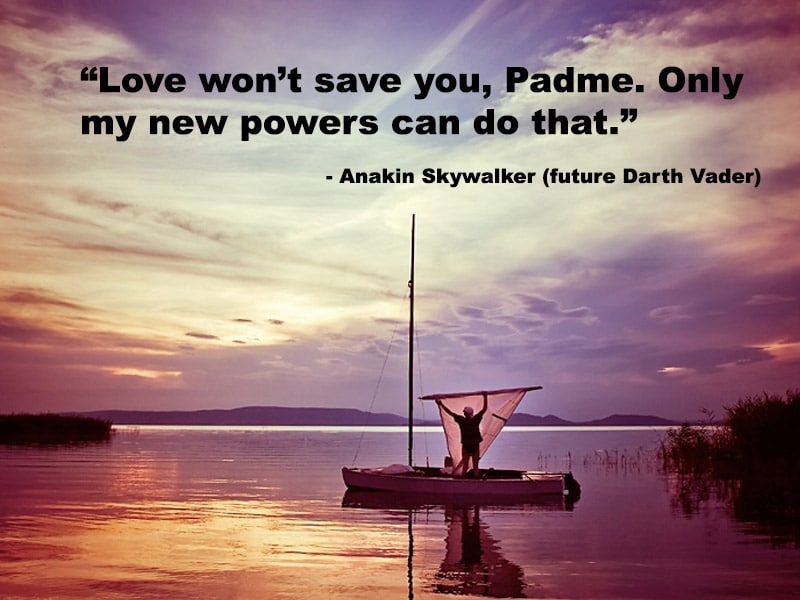 12.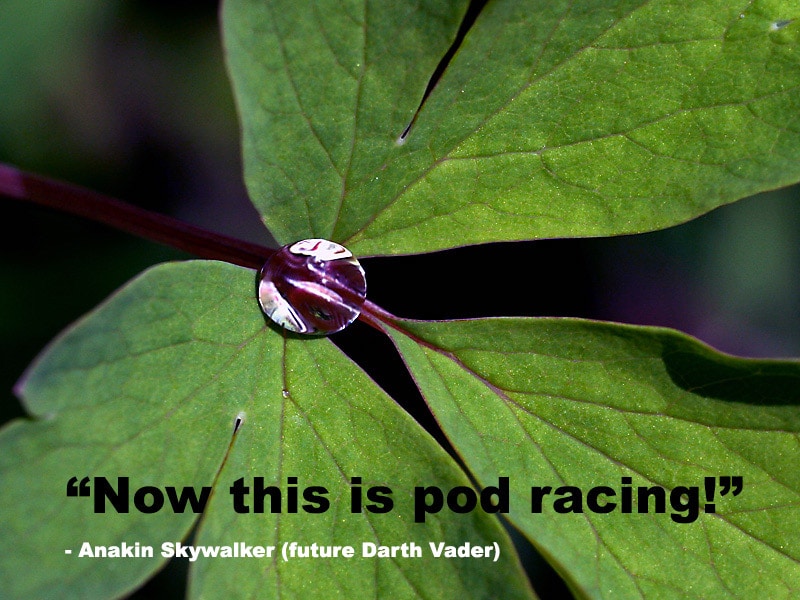 13.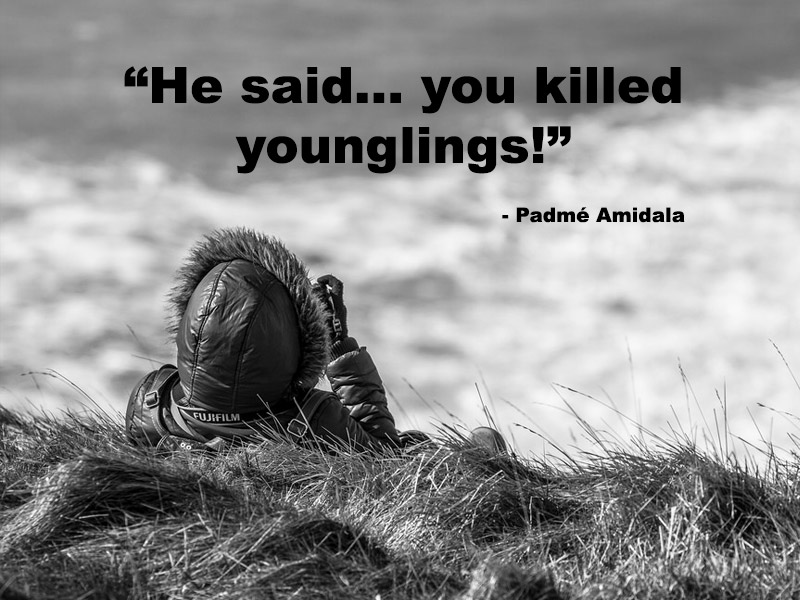 14.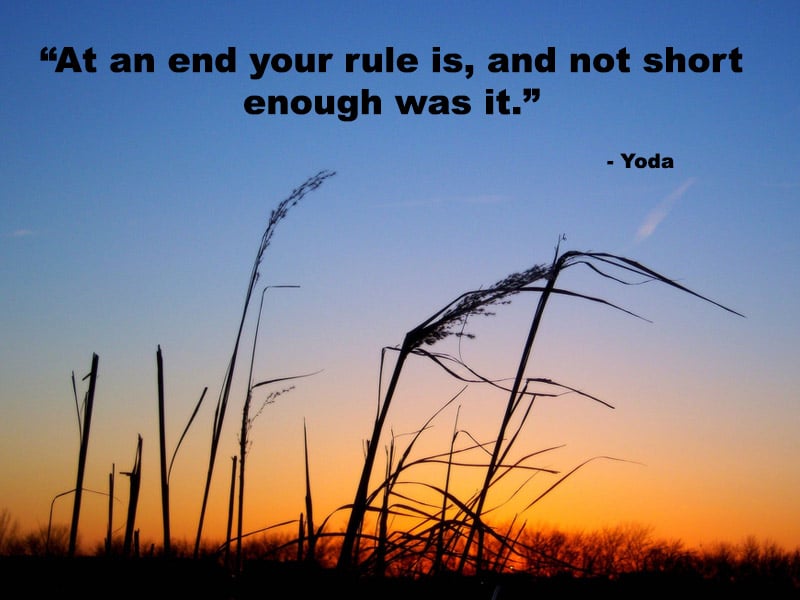 15.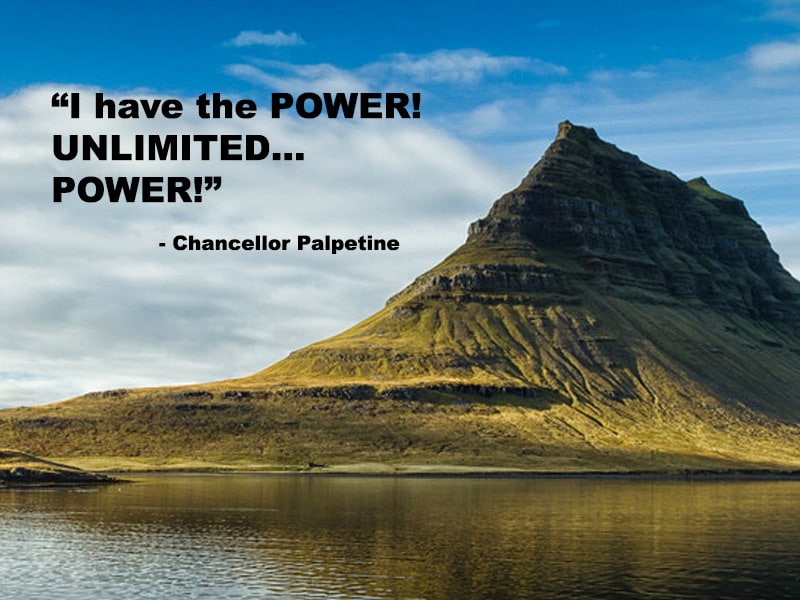 16.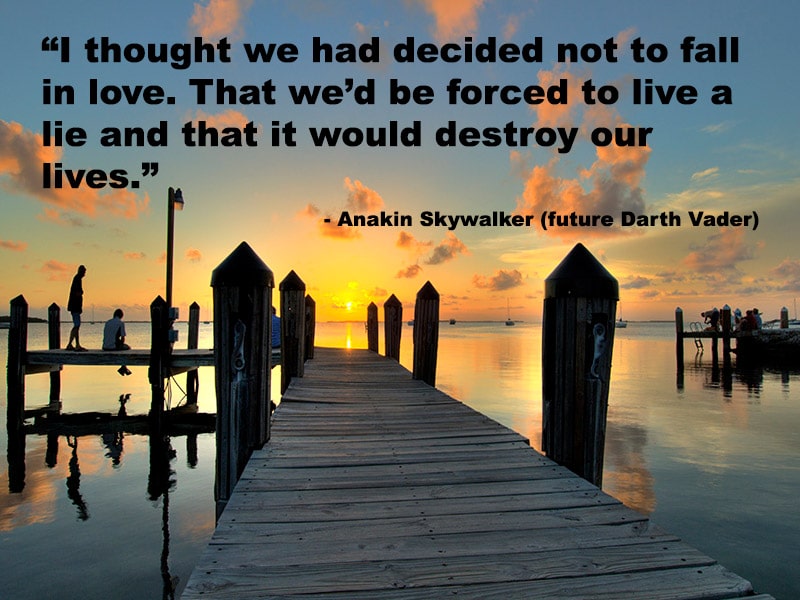 17.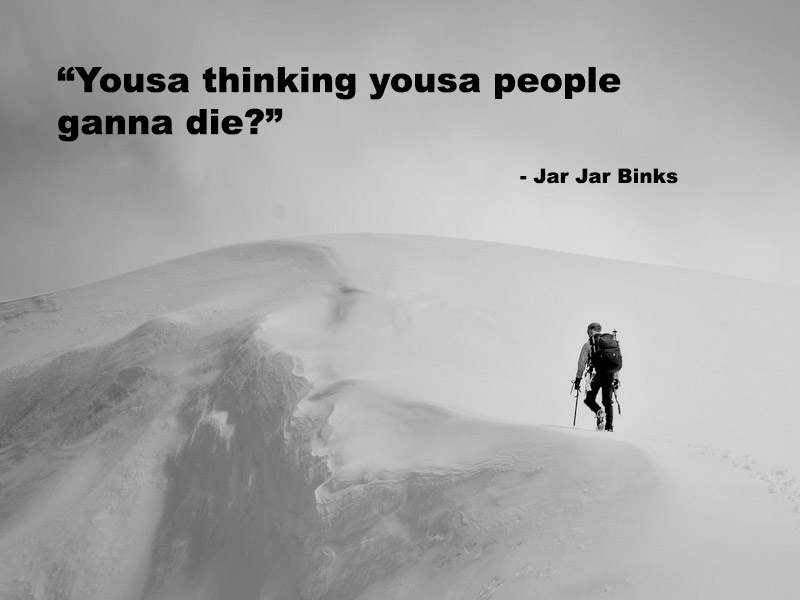 And of course, let's not forget one of George's greatest lines…
18.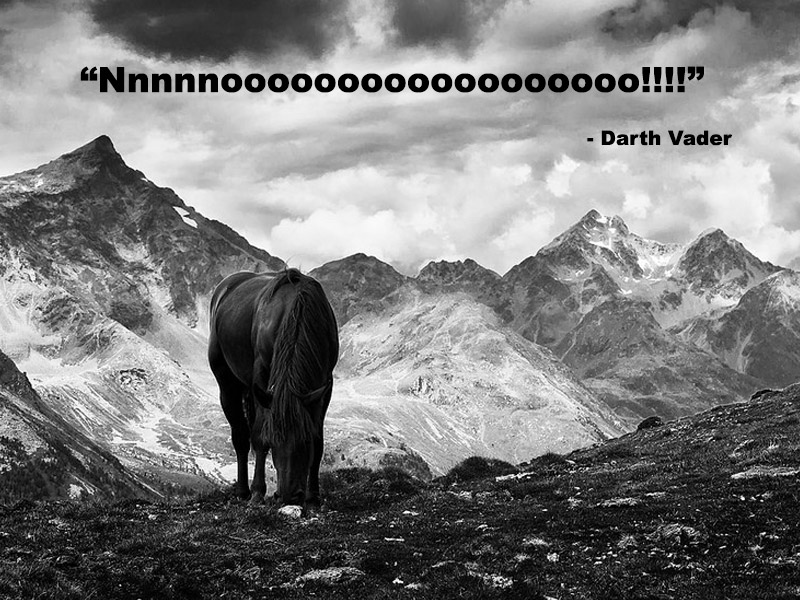 Oh, and if you want proof of just how bad some of the dialog from the prequels was, just watch this scene…

Need we say more?