25. Lofoten Islands, Norway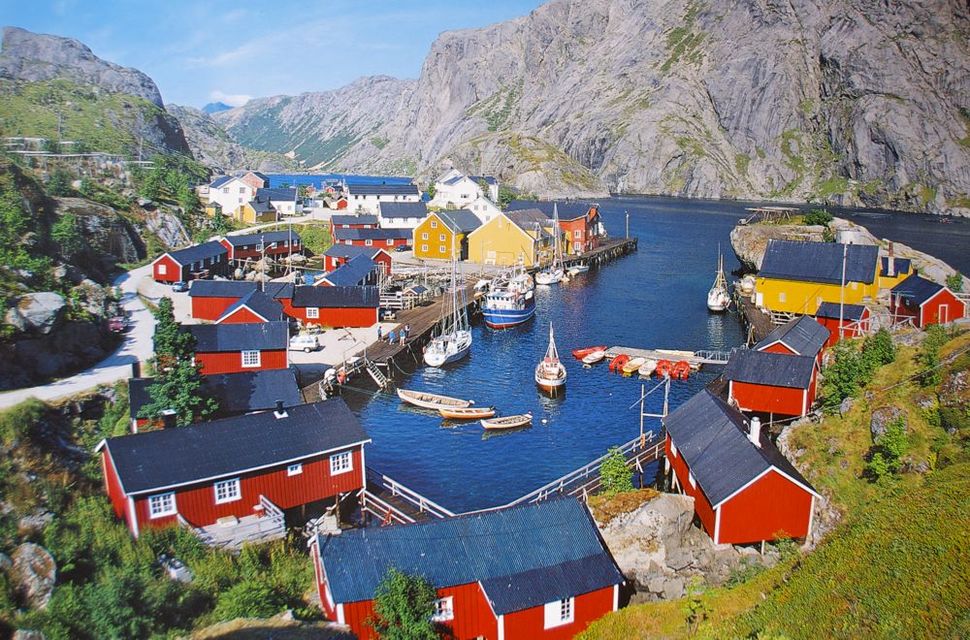 Situated off the coast of Northern Norway, within the arctic cirle, the Lofoten Islands are famous for featuring the world's deepest coral reef and boasting incredible views of the Northern Lights.
26. Cocos Island, Costa Rica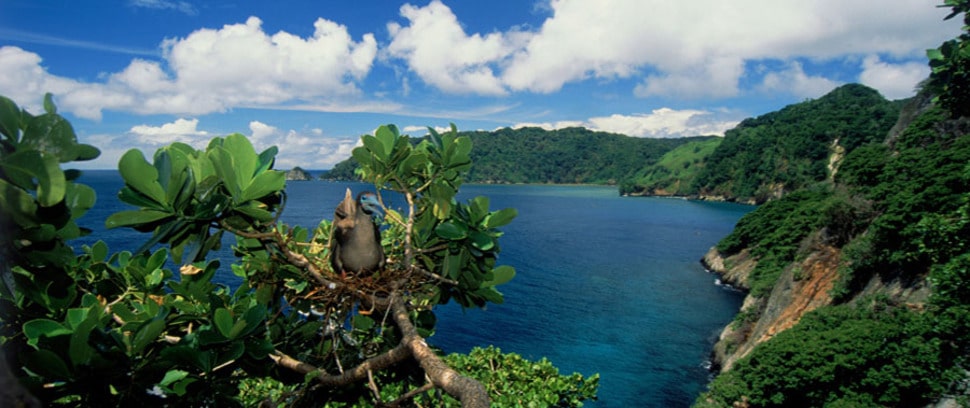 Costa Rica is one of the most beautiful places in the world and Cocos Island, situated 300 miles off the shore, might possibly lay claim to the most beautiful place in Costa Rica. The island is a national park, untouched by civilisation and due to its spectacular marine fauna is one of the best scuba diving spots on the planet.
27. Rock tombs in Myra, Lycia, Turkey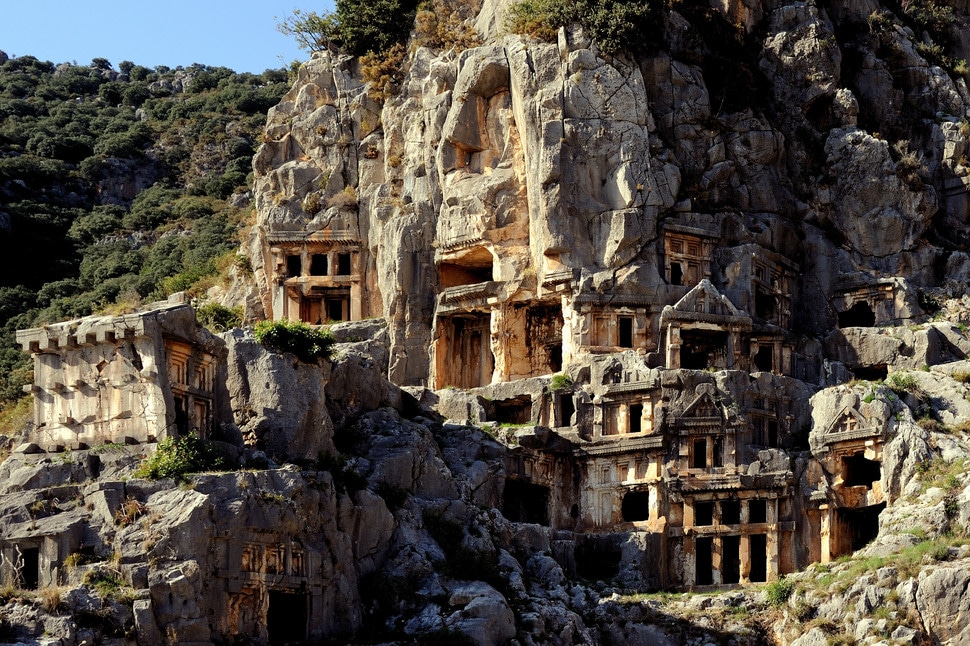 These stunning tombs look like something straight out of an Indiana Jones movie!
28. Herrenchiemsee New Palace, Lake Chiemsee, Germany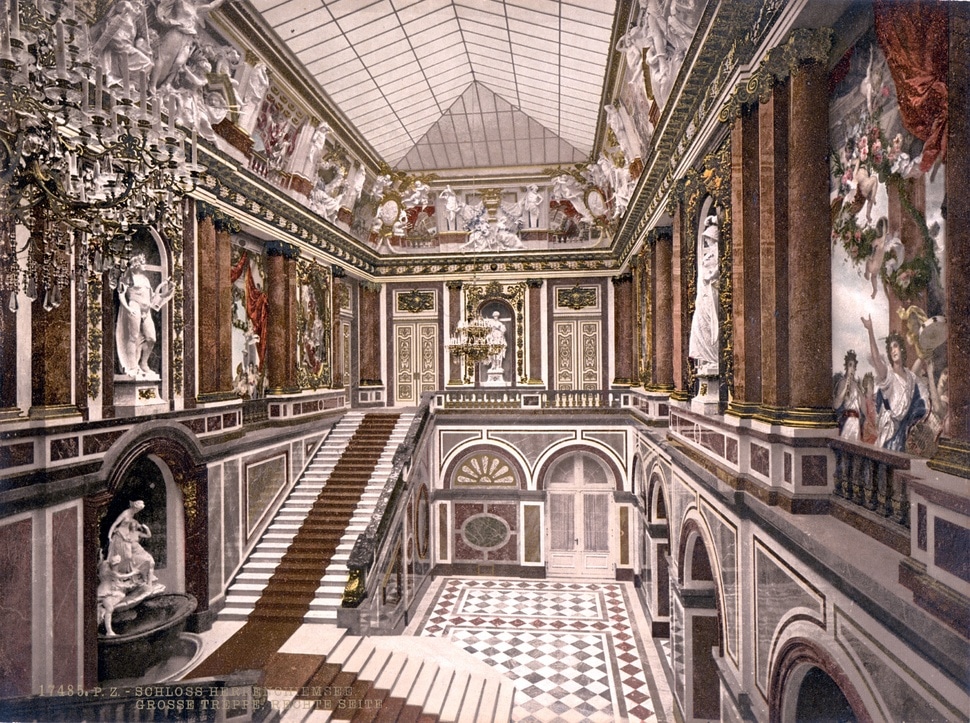 Construction on this palace, which was modelled on Versailles, was started by King Ludwig II of Bavaria in 1873. The Bavarian king admired King Louis XIV of France and wished to create a "Temple of Fame" in his honour. Ludwig II was known as the 'mad king' and had a 'magic table' inspired by the brothers Grimm Fairy Tale in the palaces dining room.
In 1873 King Ludwig II of Bavaria acquired the Herreninsel as the location for his new Royal Palace. Modelled on Versailles, this palace was built as a "Temple of Fame" for King Louis XIV of France, whom the Bavarian monarch fervently admired. And trust me – Ludwig II was absolutely crazy – the "mad king" even had a "magic table" inspired by the Grimm's Fairy Tale in his dining room!
[adsense-gallery]