16. Hotel Moulin de Roc, France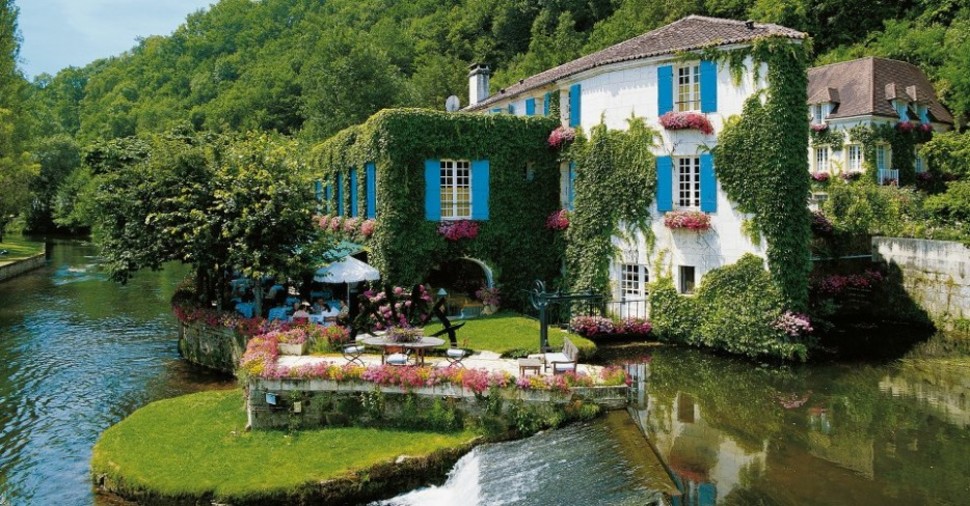 Situated in the French province of Dordogne, this beautiful old mill on the banks of a peaceful river has been transformed into the most amazing hotel. Enjoy a meal in the serenity of the hotel's Michelin Star restaurant, or al fresco by the river.
17. The peacock room in Castello di Sammezzano, Tuscany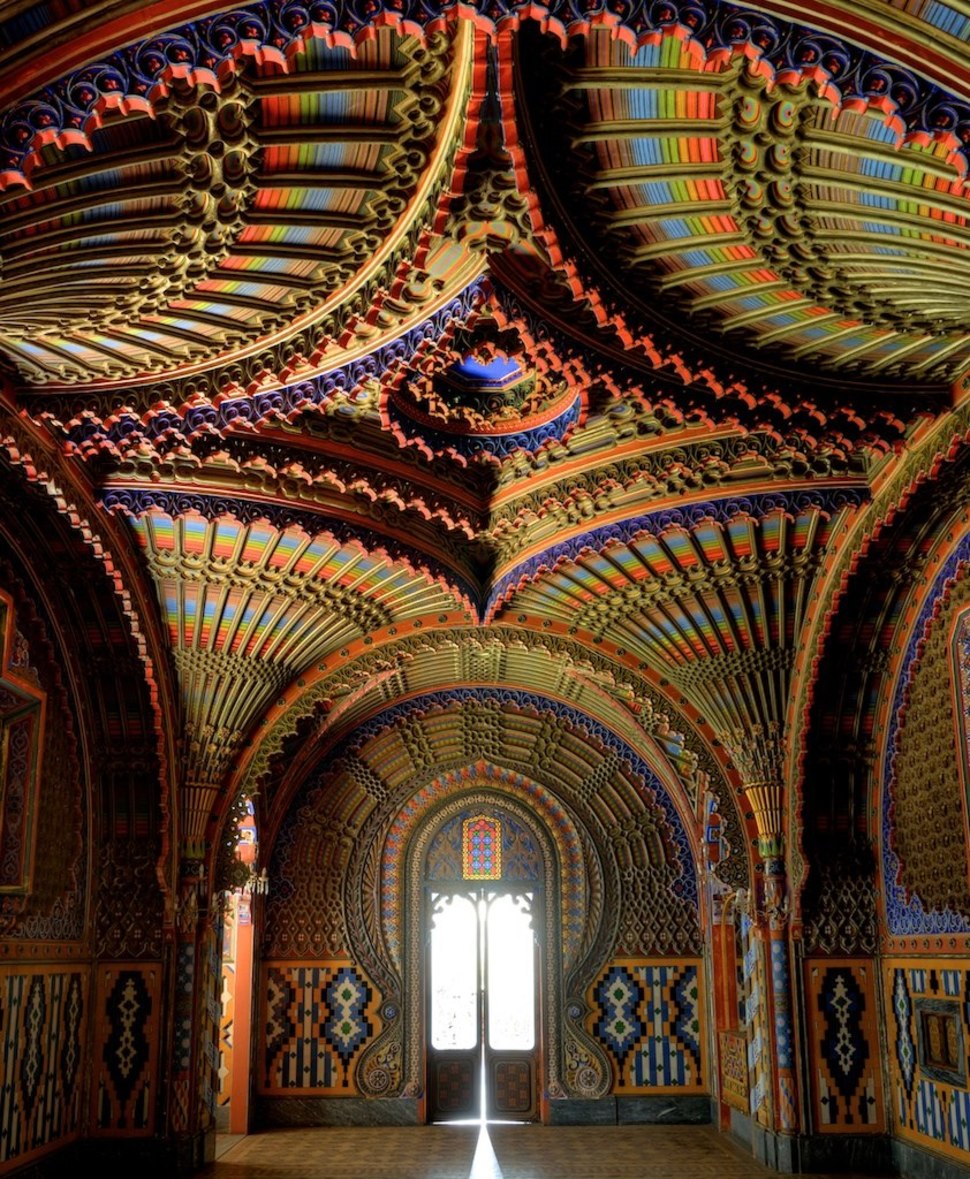 You may need a pair of shades for this one! The Peacock Room is situated within an abandoned castle in Tuscany. With a stunning (and colourful) array of patterns, this room really is quite unique and a definite must see.
18. Deception Island, Antarctica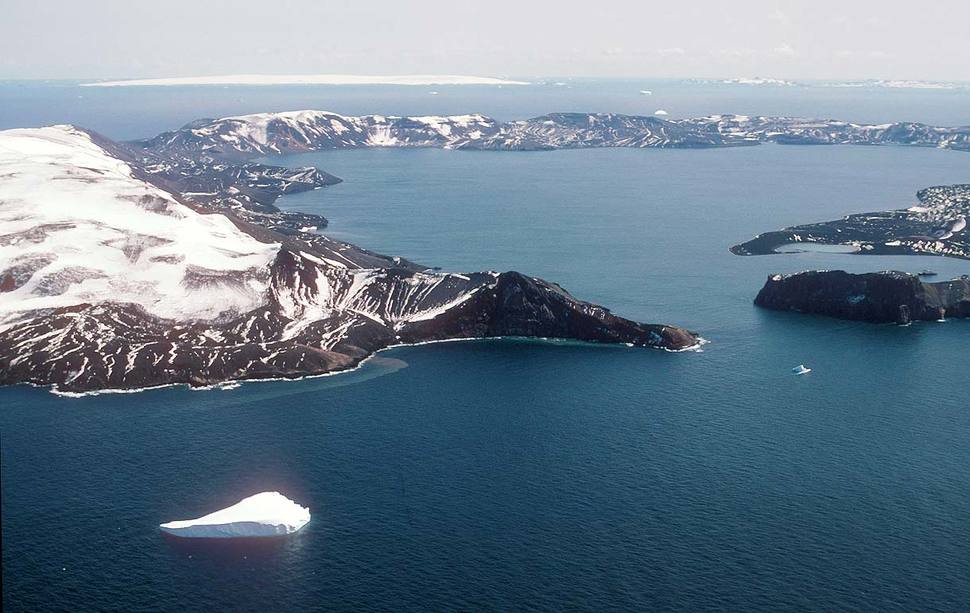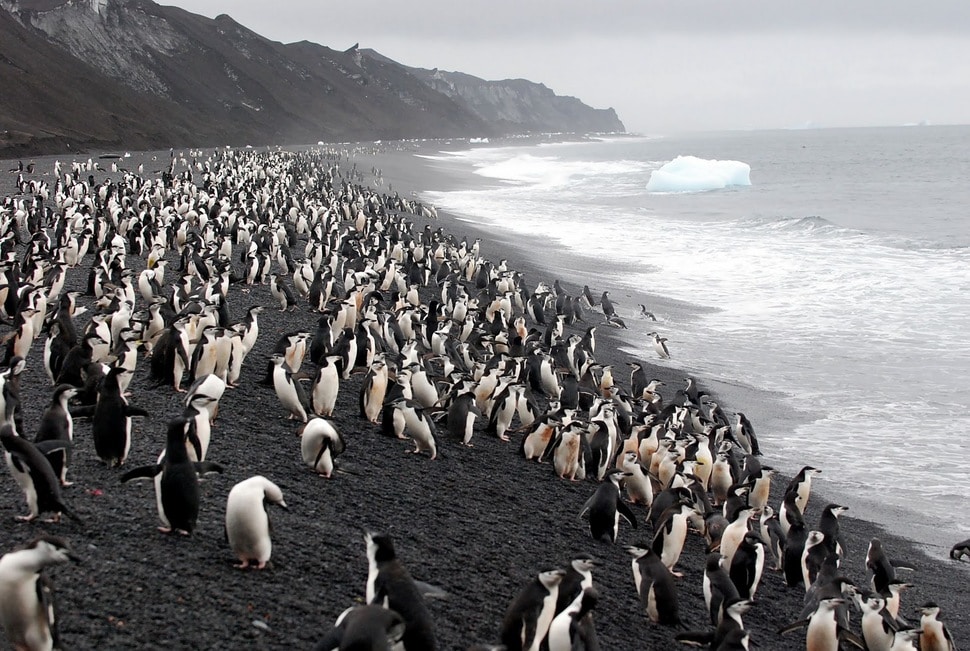 This ring shaped island offers sanctuary and shelter to a number of animals, including (as you will see above) lots of penguins. The island is so remote that it is only accessible by tour boat and is still an active volcano.
[adsense-mobile]
19. Melissani Cave, Kefalonia, Greece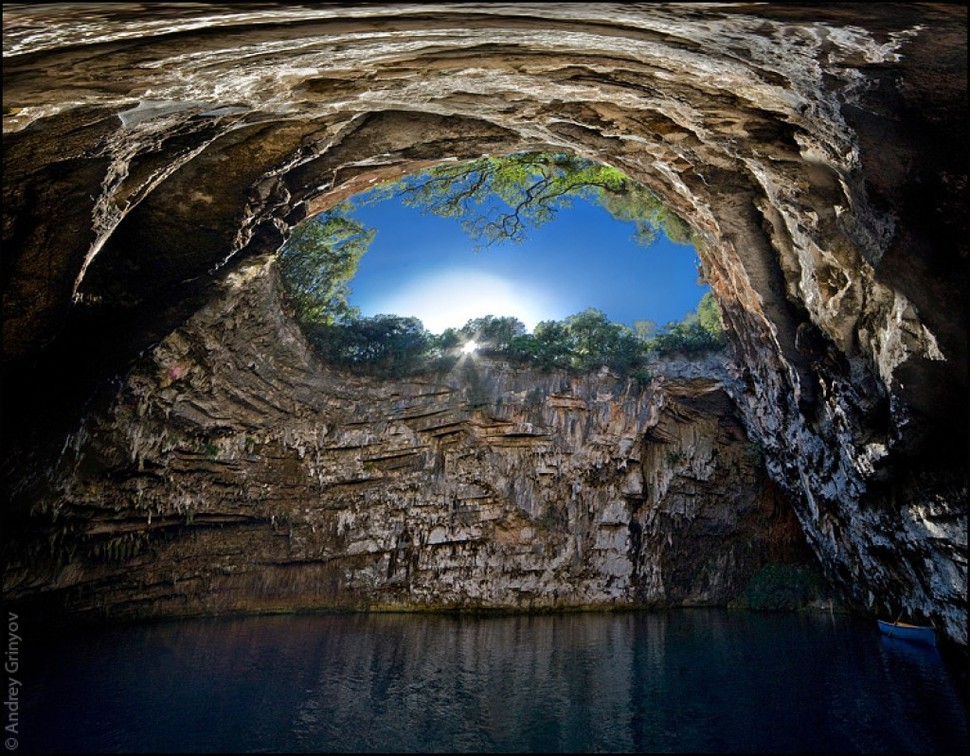 Those who know their Greek mythology will know that, according to legend, this cave was once inhabited by nymphs who lured unsuspecting men in with their amazing beauty. With the sun high is the sky, the bright blue pool is illuminated for those lucky enough to be taking a swim.
20. Meghalaya, India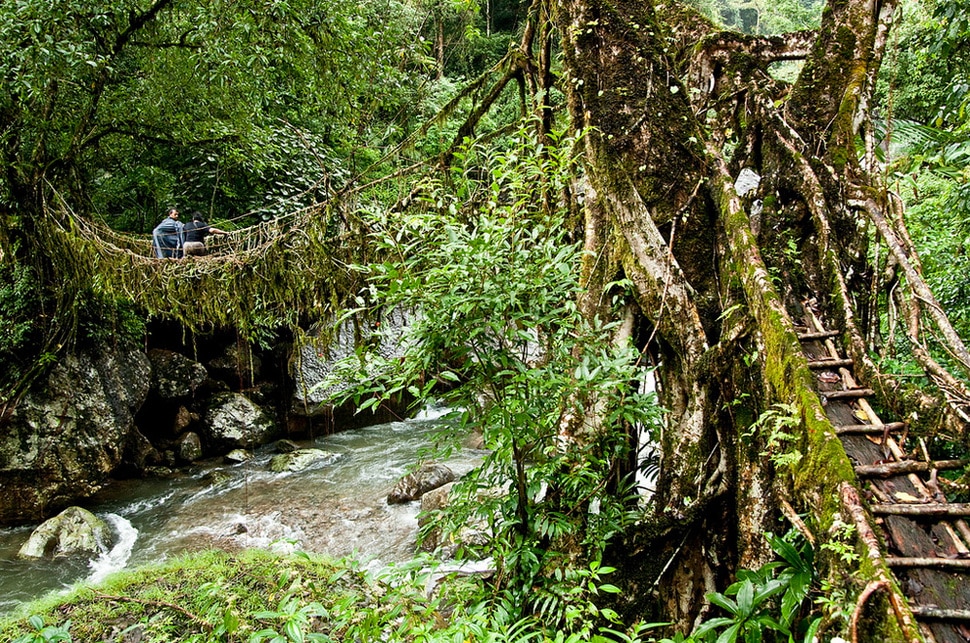 With an annual rain fall of almost 40 feet, the valley floors of this remote forest area are regularly transformed into rivers. Navigation is made possible by a complex arrangement of skybridges.
[adsense-gallery]