The US singer, and former member of 90's boyband New Kids On The Block (below), West, took to the stage just as Nelson's set was hitting its peak – interrupting a crowd pleasing joke about traffic wardens.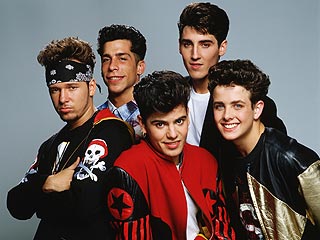 West, who has been struggling for relevance since winning his high profile battle with Haribo addiction, attempted to join in the joke, but was quickly wrestled to the ground by security staff and removed from the stage.
At the time of the invasion, West was wearing a T-shirt bearing the slogan 'Well Good' – a reference to Nelson's seminal 2010 BBC3 show.
Nelson was unfazed by the unscheduled interruption, and quickly continued his set, steam rolling his way through a string of hits, including jokes about racial stereotypes, and England's numerous football failings.
Nelson of course is no stranger to controversy.
The self assured jokesmith has compared himself to comedy legends such as Jim Davidson, and has even claimed that his jokes transcend the comedy genre, putting him on a par with artists such as Rolf Harris.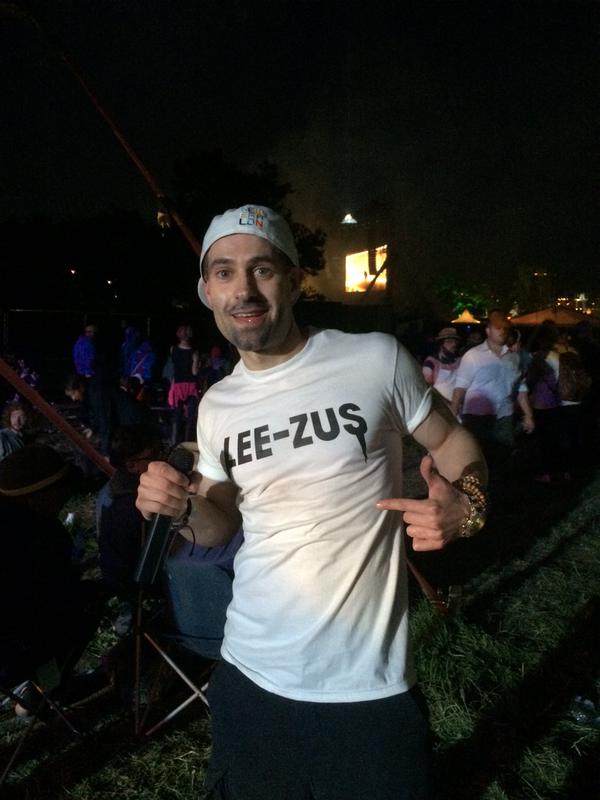 Nelson's choice as headliner of Glastonbury was not universally popular, but his razor shap wit, and cutting edge comedy stylings quickly won over the festival audience.
Jimmy Riddell, a regular festival goer said "Glastonbury's decision to abandon their usual rock band headliner and go for a widely unknown British comedian raised some eyebrows, but the move seems to have paid off. Lee was 'Well good' and that joke about his wife giving birth was the highlight of the festival for me".
Kanye's brief interruption aside, Nelson's Glastonbury performance can be considered a triumph. As for West, whether his career can recover from this latest setback remains to be seen.