Google processes over 40,000 search queries a second, so I guess we can forgive it for being a little loopy, but we're really not sure what it was thinking with these crazy search suggestions. Check them out below and then try them for yourself!
1. Never put… jam on a magnet.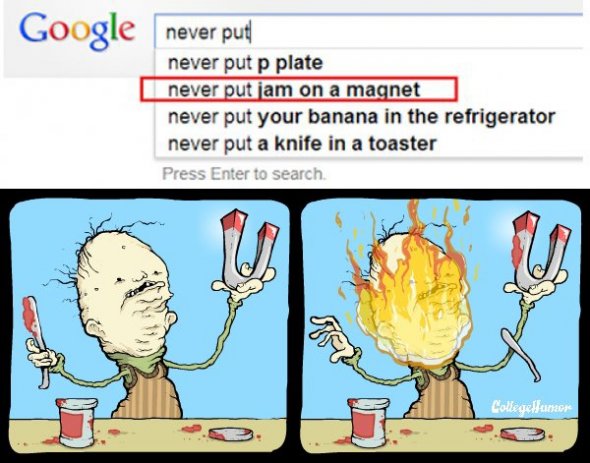 2. Americans think… obama is a cactus.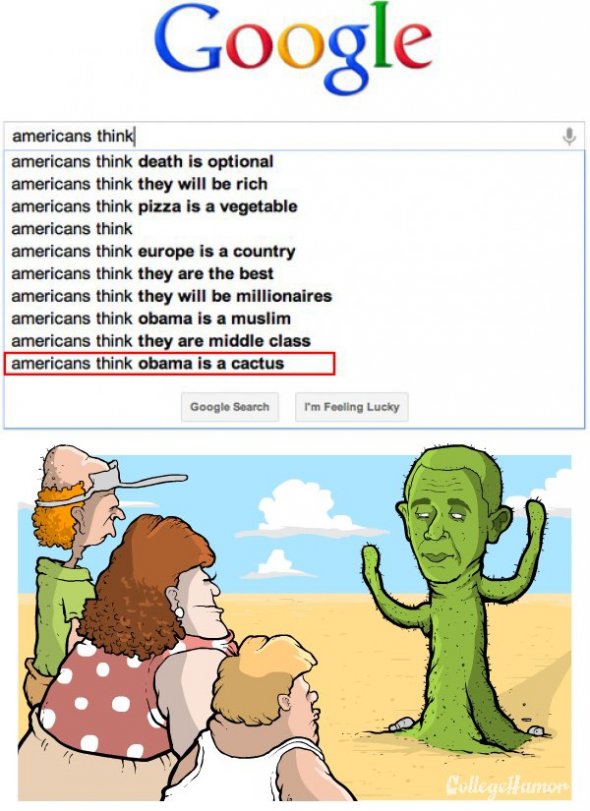 3. Squirrels are… the devil's oven mitts.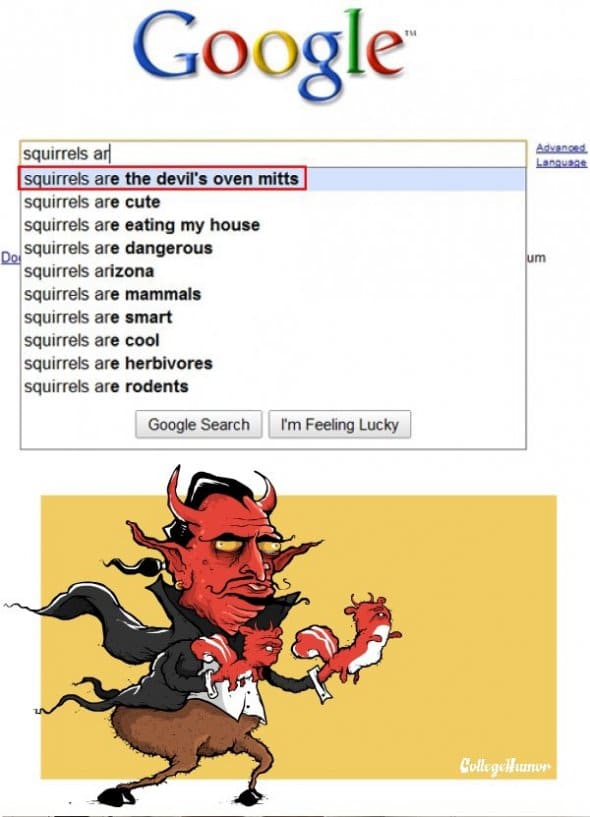 4. Tomorrow I will s… cold myself with tea.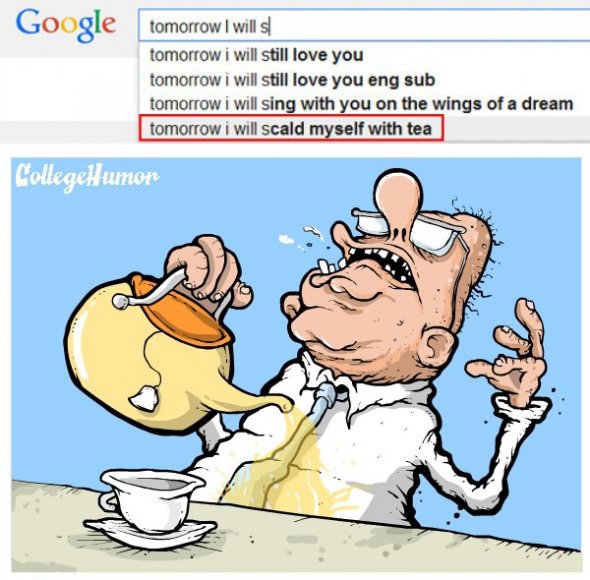 5. Poptarts are n… ot kleenex.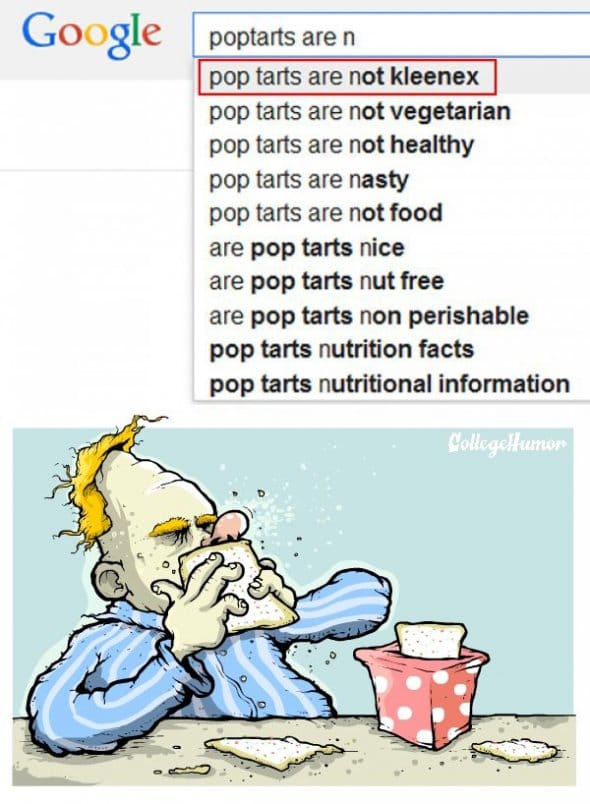 6. Biscuits are… never boring.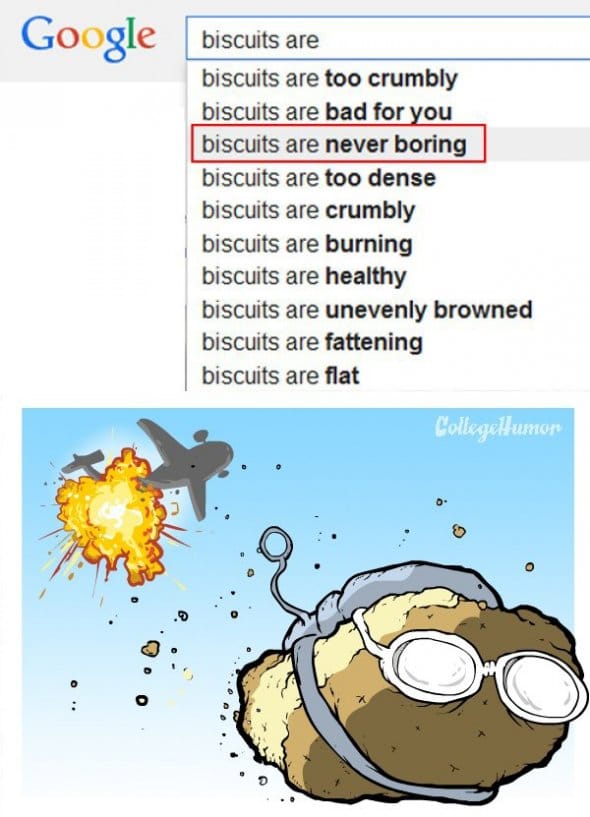 Thanks google. Images via College Humor.