Valentine's day can be a lonely time for singletons, but not at Edmonton High School in Oklahoma. This year an anonymous Romeo sent a handmade valentine's card and a piece of candy to every female student in the school… all 1,076 of them!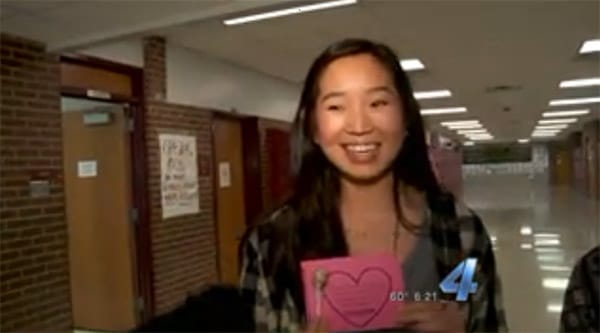 The girls in the school were all surprised when they went to school on Friday and each of them received the same pink valentine's card and piece of candy.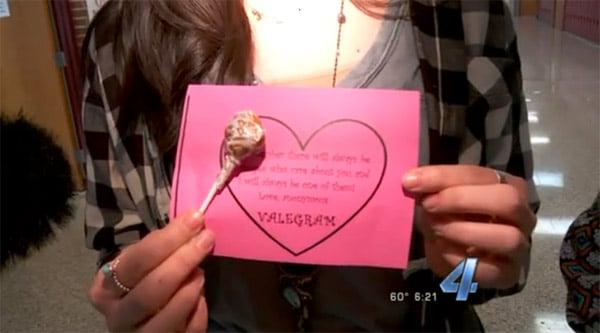 Each card contained a love heart circling the text: –
Remember there will always be people who care about you and I will always be one of them. Love, anonymous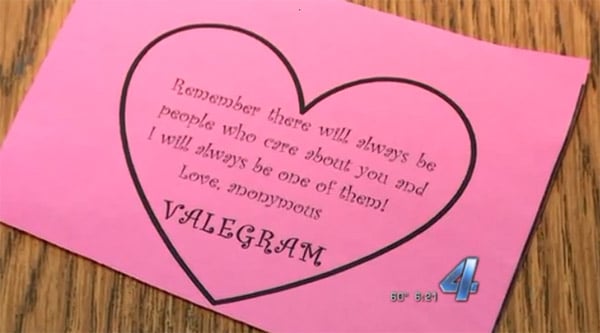 Naturally the girls were keen to find out who had been behind such an act of kindness and placed a large banner thanking him for making their day.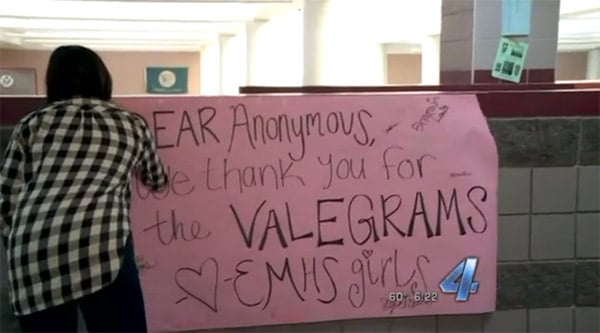 Well, secrets are difficult to keep and later that day, the anonymous Romeo was finally identified as fellow student Dan Williams.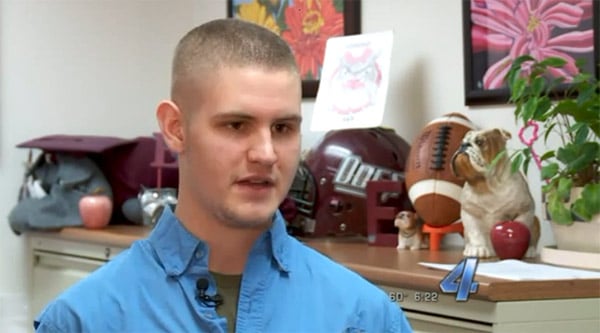 Speaking to CBS 6, Dan explained why he had decided to go ahead with this ambitious project.
To know that someone else cares about them, that's the best feeling in the world I think.
Dan had been planning his grand romantic gesture since last Summer and worked odd jobs to raise the money for the cards and the candy.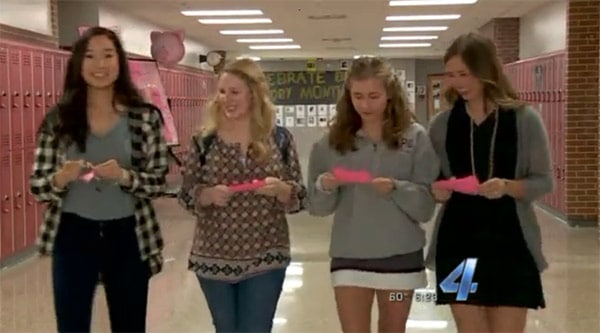 So that's why there were no unhappy singletons and lots of smiling faces at Edmonton High this valentine's day. Good on you Dan!
[adsense-gallery]