1. Chocolate Mousse (Vegan)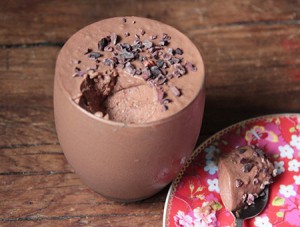 This decadent mousse takes only 10 minutes to whip up. Make ahead and keep in the fridge for those days you need a quick fix.
2. No Churn Vegan Chocolate Ice Cream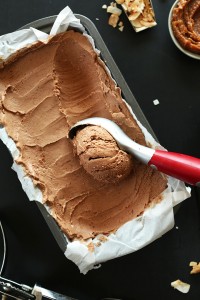 This creamy ice cream is so quick and easy to make…now if you can just wait for it to freeze.
3. Crispy Chewy Chocolate Chip Cookies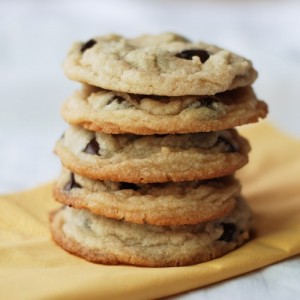 Who would have thought it was possible to bake yummy cookies without eggs and butter?
4. No-Bake Double Chocolate Peanut Butter Granola Bars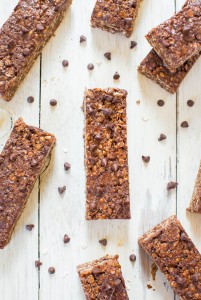 This is a gem. Making this ahead of time makes it convenient for those mornings in a rush, snacks for pre/post workouts, or crumbled over a bowl of ice cream:)
5. Flourless, No Added Sugar Oatmeal-Banana-Raisin Cookies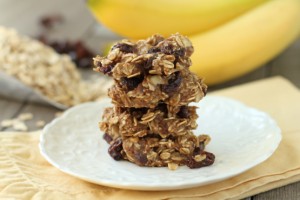 Cookies for breakfast? Yes Please! These guilt free goodies are a definite favorite.
6. Double Chocolate Greek Yogurt Muffins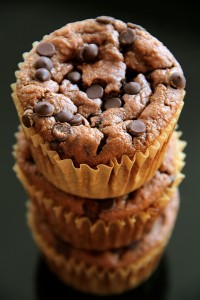 This one bowl recipe makes such moist muffins and are quick and easy to make too.
7. Flourless Chocolate Chip Zucchini-Oat Brownies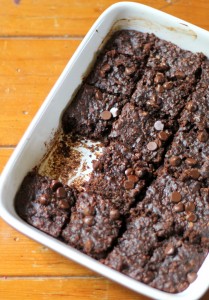 This recipe is an excellent way to sneak a vegetable in your body.
8. Clean Chocolate Chip Scones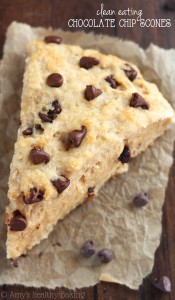 If you want to impress your mother-in-law over tea, this recipe is for you.
9. Orange-Blueberry Cheesecake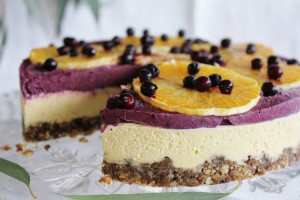 This cheesecake is great on a hot summer's day after a bbq.
10. Sinless Vegan Chocolate Raspberry Tart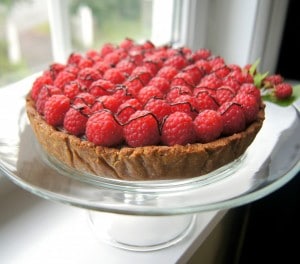 Impress your guests at a dinner party with this and they won't even notice it's vegan.
11. Strawberry Lemonade Cupcakes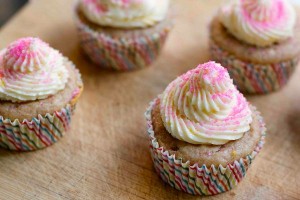 This cupcake is ideal for a children's party. Very light and scrumptious.