The new mascot, called Kingsley apparently, was unveiled by the club on Twitter this morning, and has been designed by Turner-Prize nominated artist David Shrigley.
Partick Thistle fan Shrigley told the club's official site
"As a Jags man it's an honour to be involved with the club in this way. I can't wait to see my design on the front of the shirts and around Firhill and just hope the fans like what we're trying to do."
Kingsley is named after the club's new sponsor, Kingsford Capital Management, and will soon be seen strutting his stuff (and probably scaring young children) at Firhill every second Saturday.
Lisa Simpson was unavailable for comment.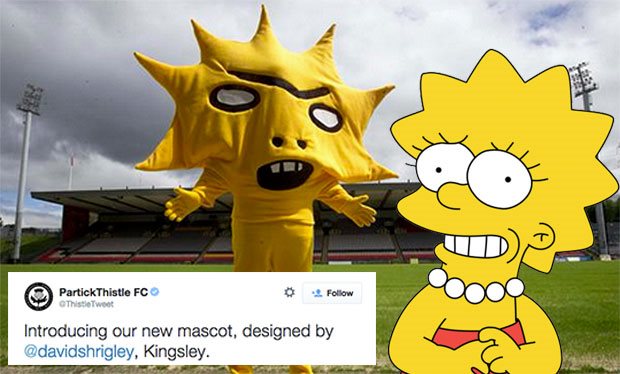 Surely the creepiest mascot ever?