This actually made me feel sick.
A vet from Brenham, Texas was sacked from her job this week after shooting dead a neighbour's cat with a bow and arrow, then posting the kill photo on facebook.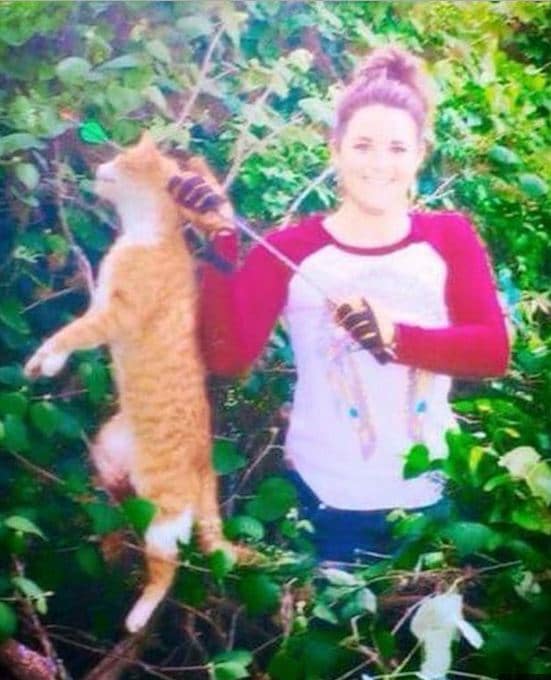 Young vet Dr. Kristen Lindsey posted the photo up on Wednesday with the message: –
My first bow kill, lol. The only good feral tomcat is one with an arrow through it's head! Vet of the year award… gladly accepted.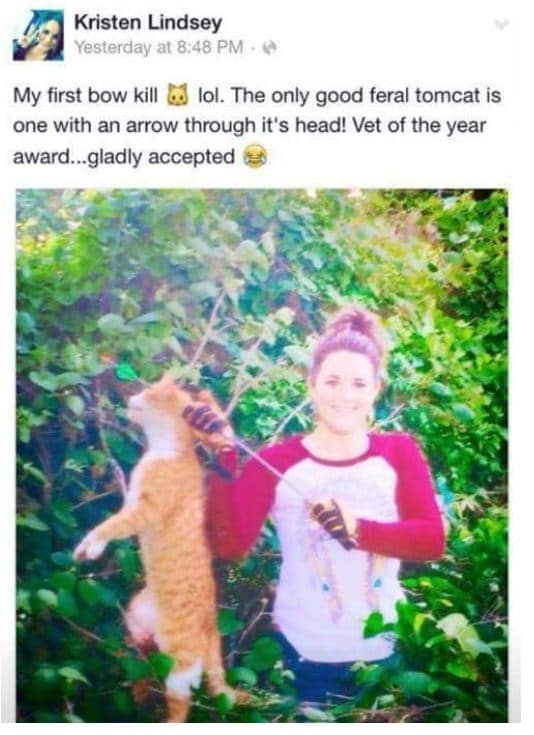 Unbelievably, her defence was that she thought the cat was feral, but it was actually the beloved pet of a nearby family, and called Tiger.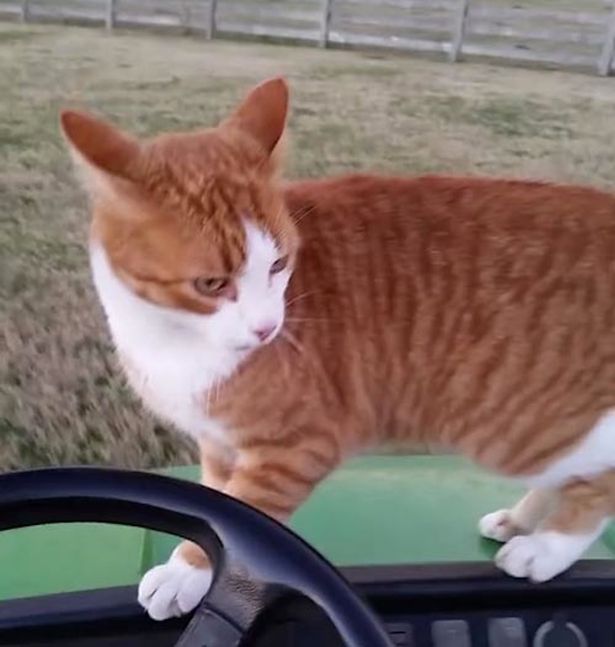 The photo has been shared thousands of times on facebook and a page has been setup called 'Justice For Tiger'.
Not surprisingly, Dr Lindsay has been sacked from her job and campaigners are calling for criminal charges. Dr. Lindsay later denied she had been sacked, posting: –
No. I did not lose my job. Psshh. Like someone would get rid of me. I'm Awesome!
But it has been confirmed that she has quite rightly been fired.
A spokesman for the Texas Vetinary Association said:
We are saddened and disturbed by the unfortunate actions of this individual, and we remind Texas residents that this conduct is not reflective of the veterinary profession or of the veterinarians who strive to embody the words of the veterinarian's oath every day.
Upon learning of the troubling misconduct, the Brenham clinic where the veterinarian was practicing immediately condemned her actions and terminated her employment.
Jack Brandes, the Sheriff of Austin County has confirmed that the case will be forwarded to the district attorney for review.
What on earth was she thinking? How could anyone do a thing like this? Particularly a vet? Poor, poor cat and I feel so sorry for Tiger's owners 🙁