Watch the video introduction below and then scroll down to see all 196 countries.

1. Afghanistan
Friendly smile on a cold winter morning in Shar-e-Naw Park, Kabul, Afghanistan.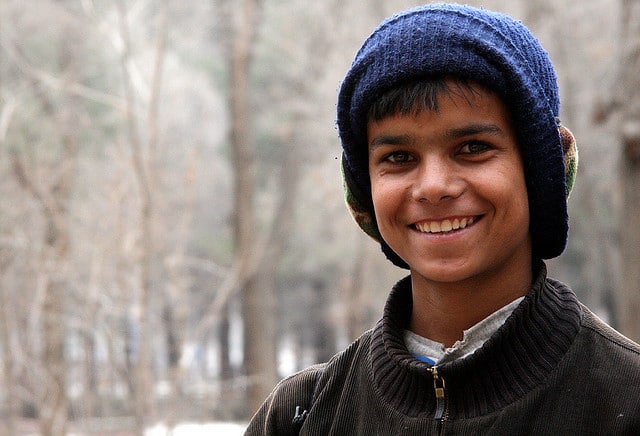 2. Albania
Xhilda Lapardhaja, known as 'The girl who conquered Rome' is an Albanian model and actress, currently working in Italy.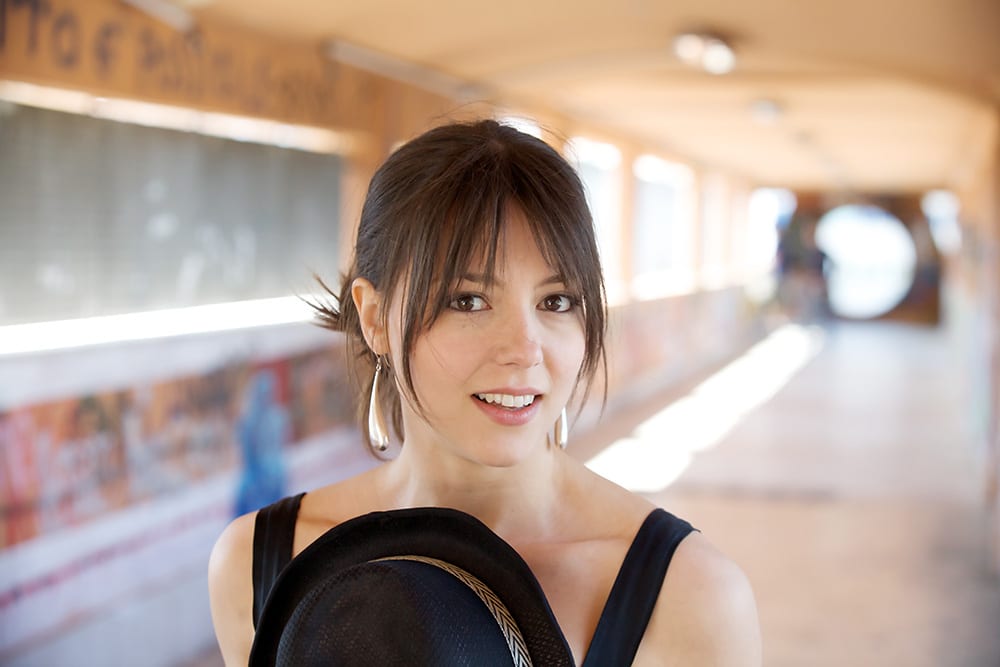 3. Algeria
An Algerian boy wearing traditional cap and jacket in Algiers.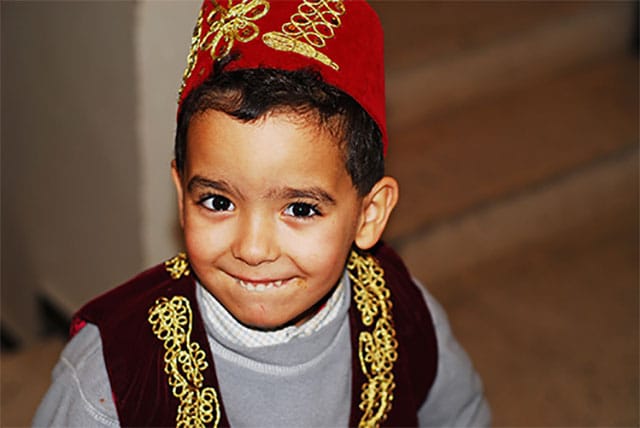 4. Andorra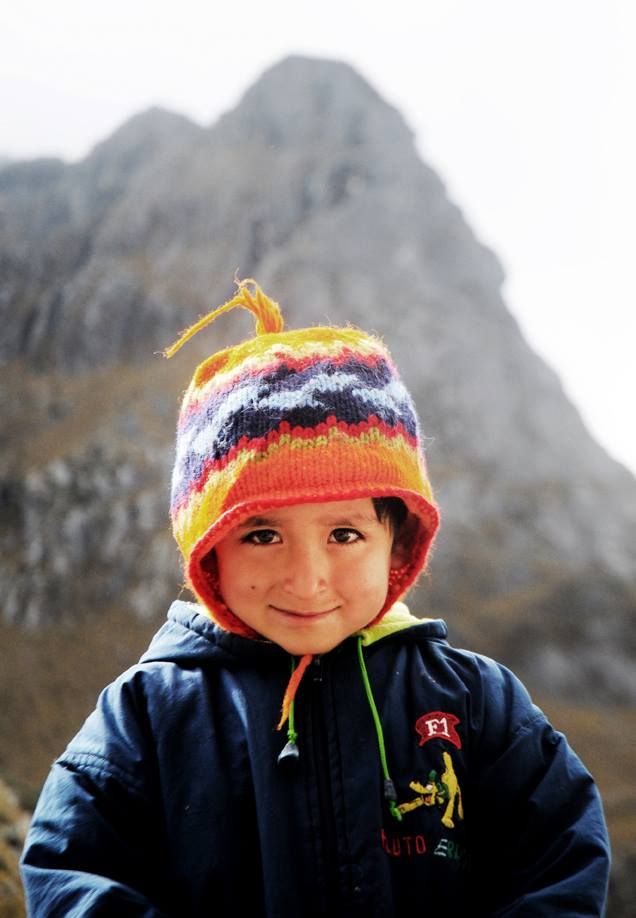 5. Angola
A young Angolan girl from the Mucubal (Mucubai, Mucabale, Mugubale) tribe.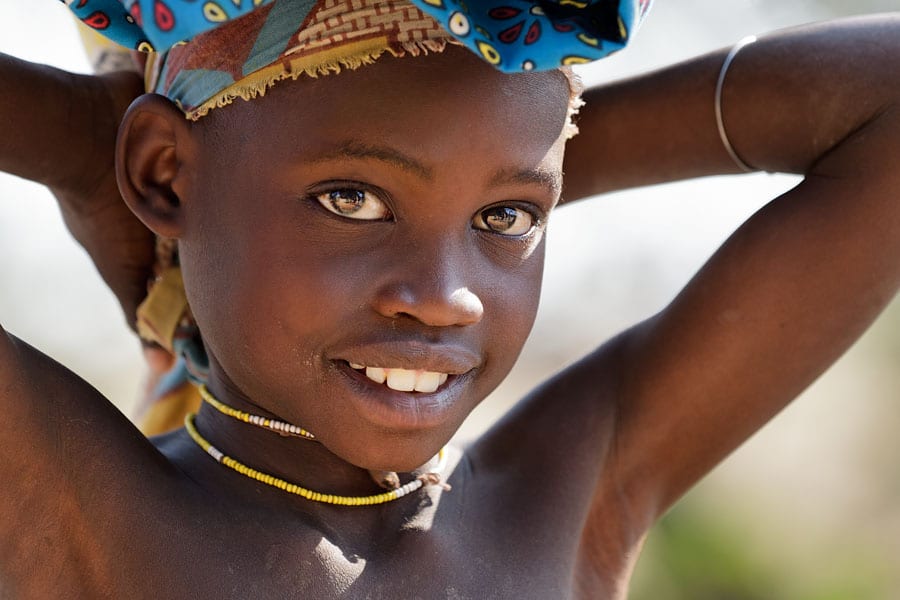 6. Antigua & Barbuda
Charity is a lifestyle blogger from the tiny island of Antigua. When not blogging, she is working on finishing a Bachelors of Science degree in Nutrition and Dietics.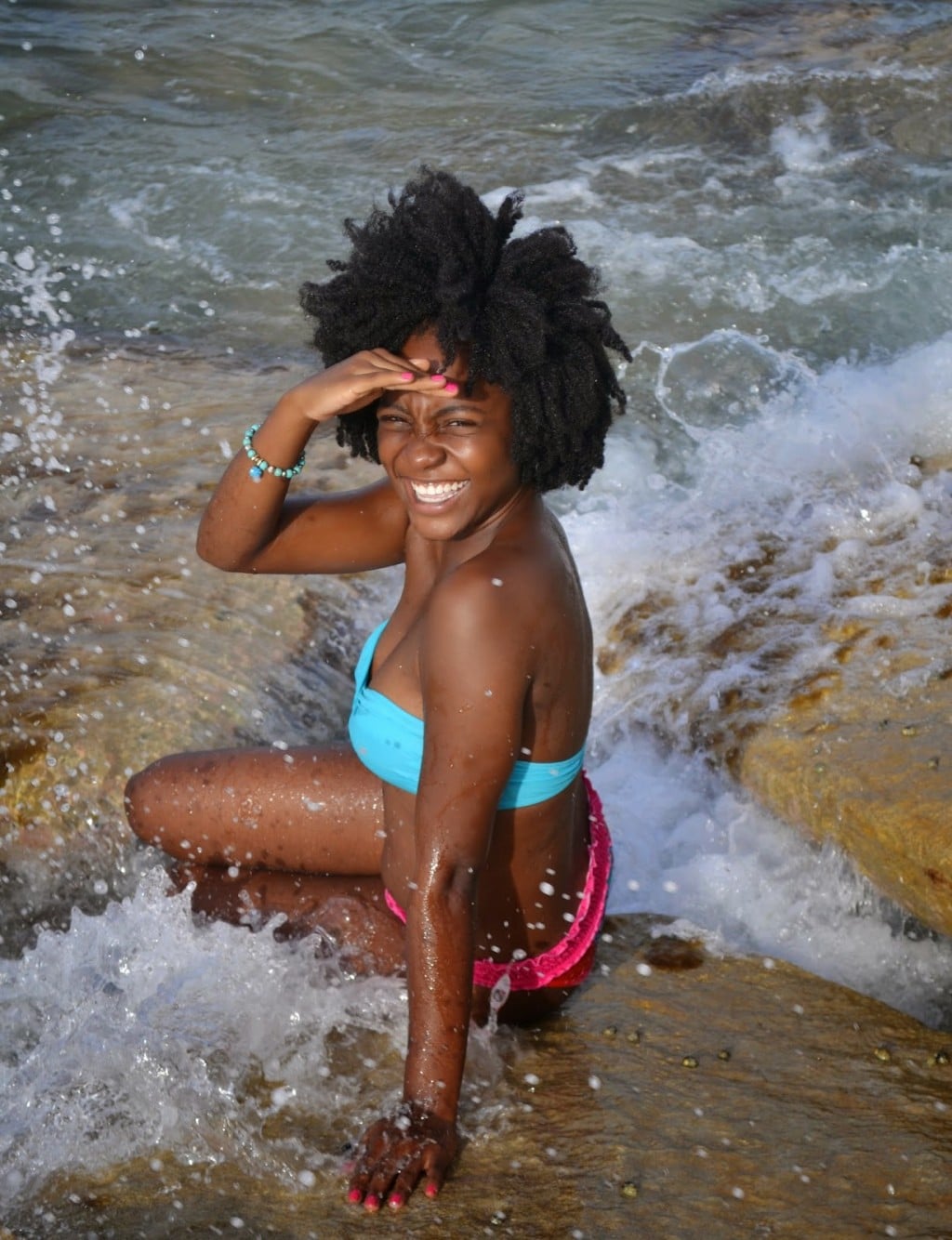 7. Argentina
An Argentinian girl smiles for the camera in Plaza De Mayo (Buenos Aires).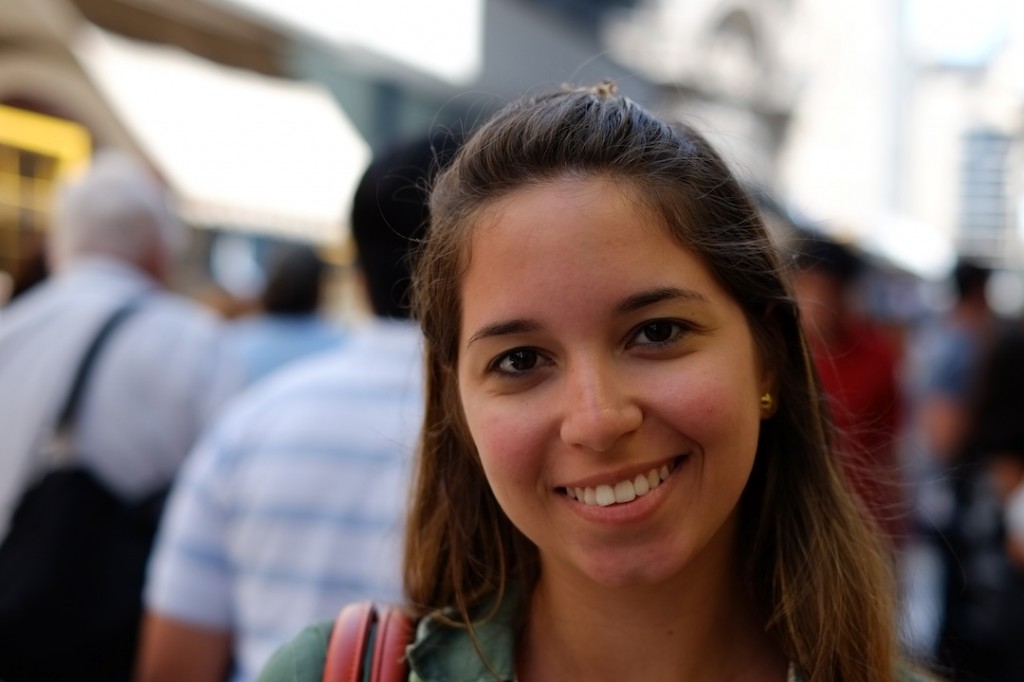 8. Armenia
2 Armenian iron workers in their van.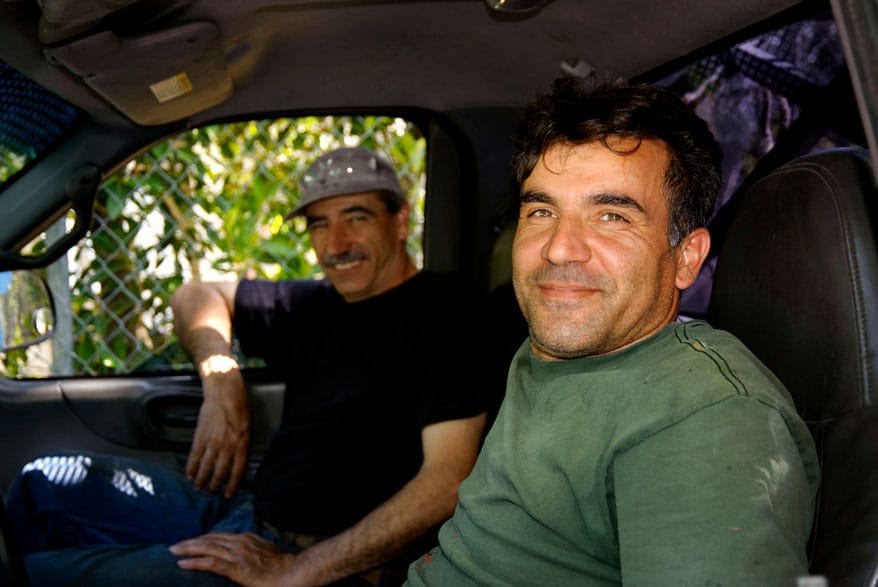 9. Australia
These Australian girls hand out flyers at the Australian Grand Prix in 2010.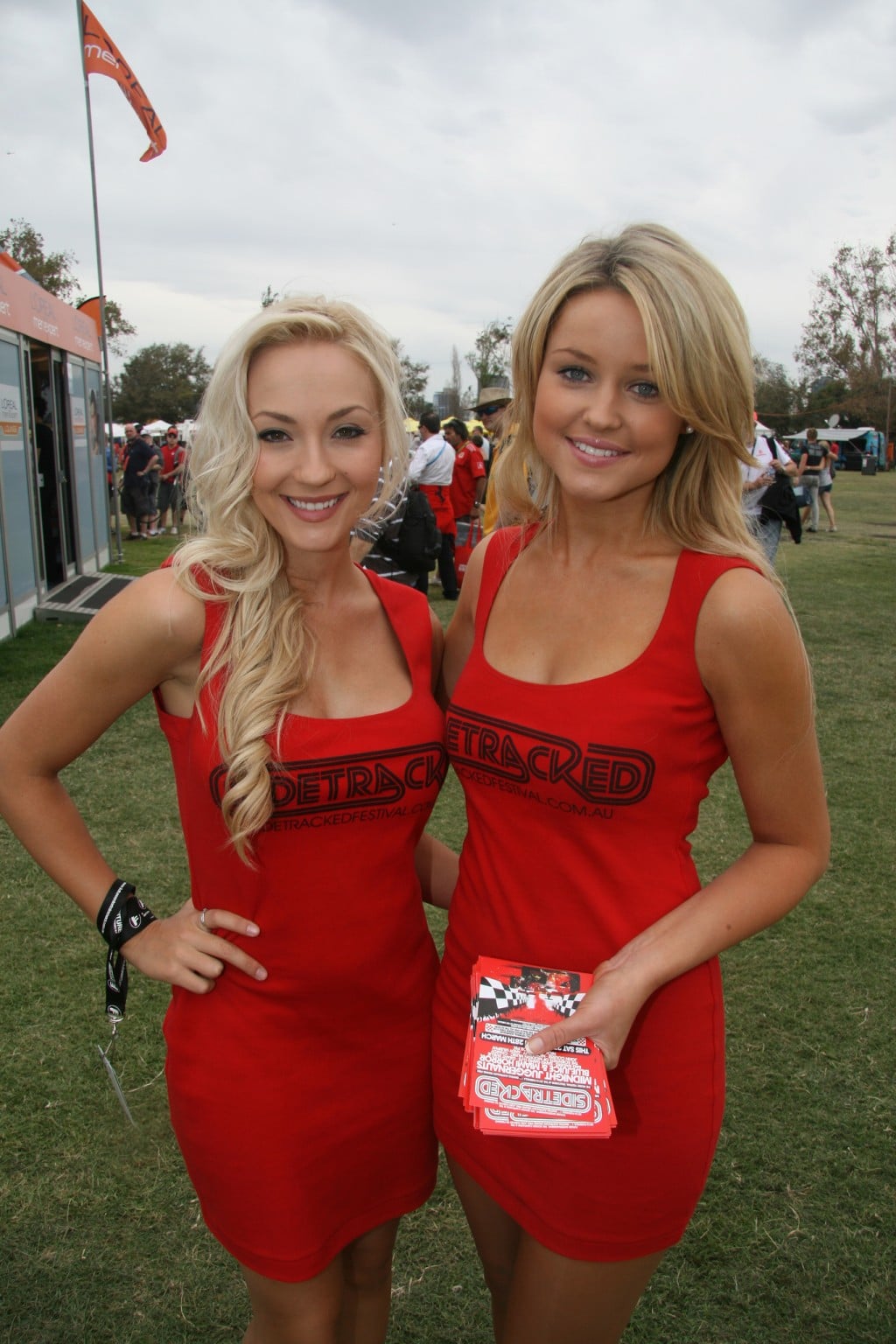 10. Austria
8 Year Old Matteo, who became famous worldwide for befriending a group of Alpine Marmots.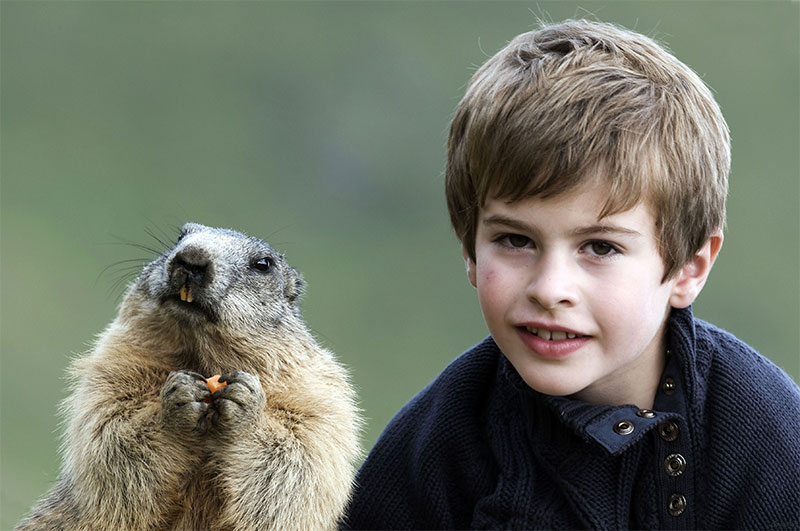 11. Azerbaijan
Teenage girl in Sheki, Azerbaijan.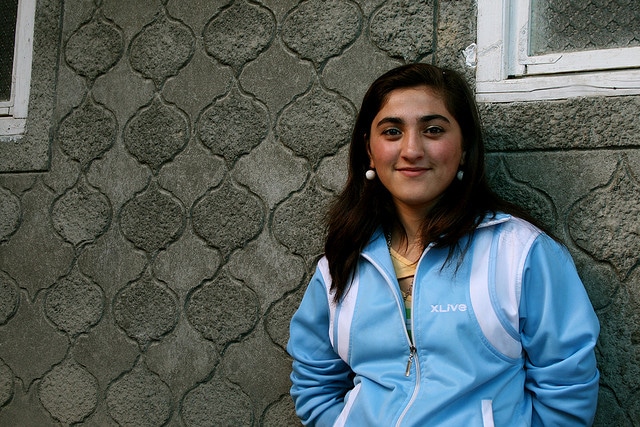 12. The Bahamas
A man poses with his fruit sculpture in The Bahamas.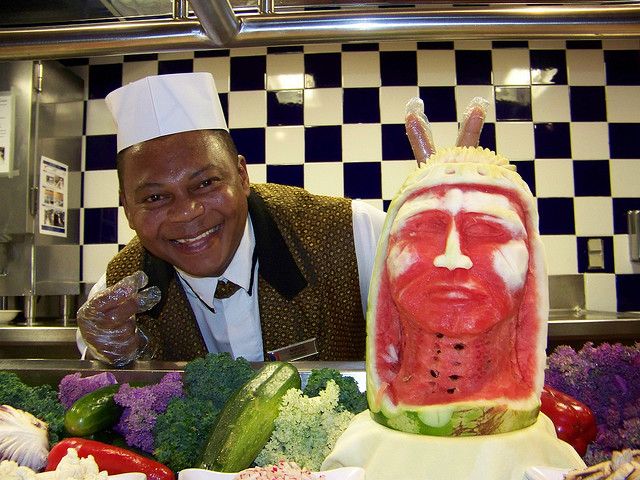 13. Bahrain
Two young cousins smile in a field in Bahrain.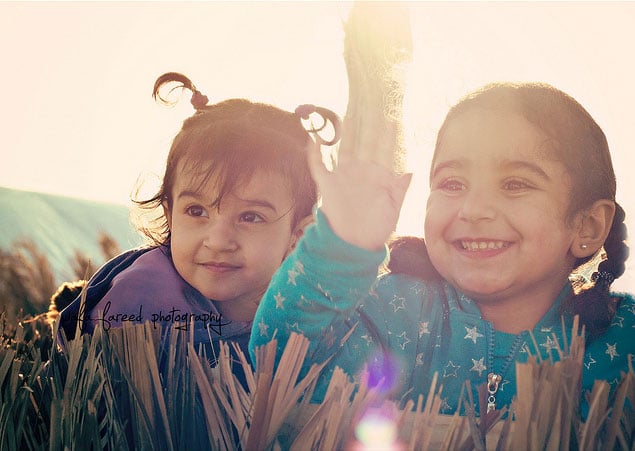 14. Bangladesh
Iqbal, a rickshaw wallah from Chittagong, Bangladesh.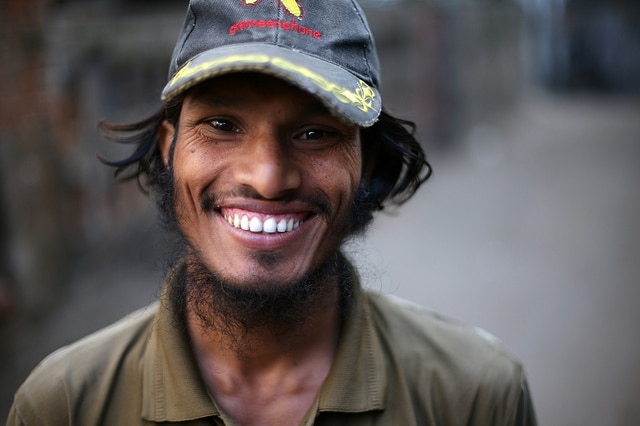 15. Barbados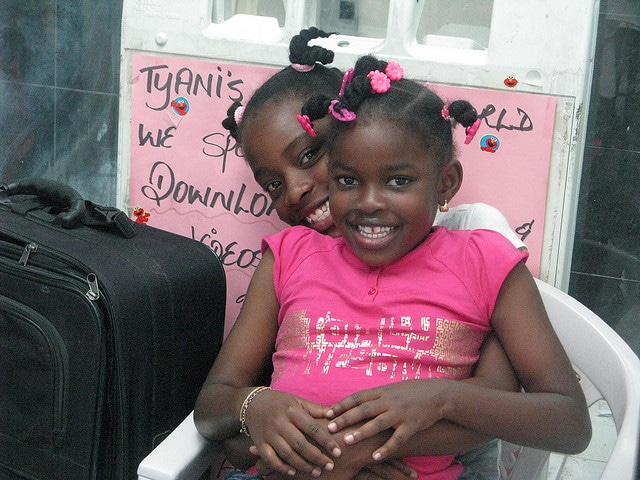 16. Belarus
A happy old man, photographed at Nezvish castle in Eastern Belarus.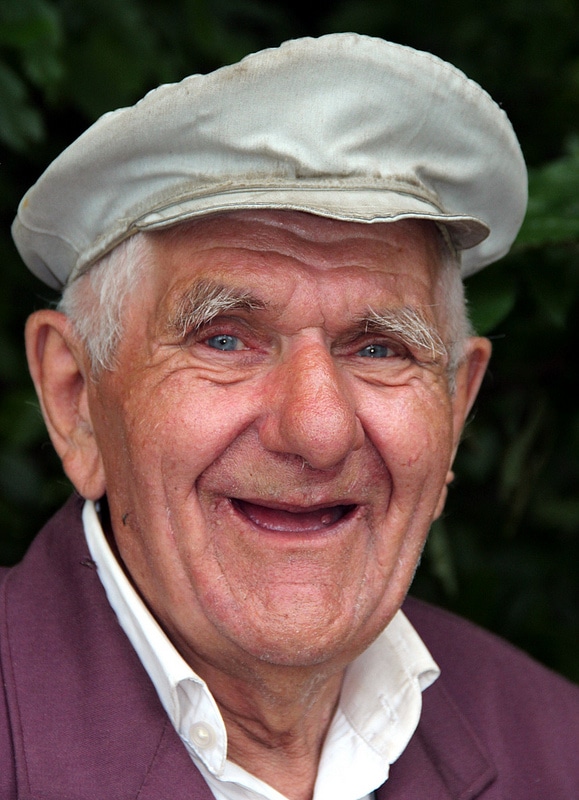 17. Belgium
A smiling young woman called Giulia, photographed in the Belgian capital, Brussels.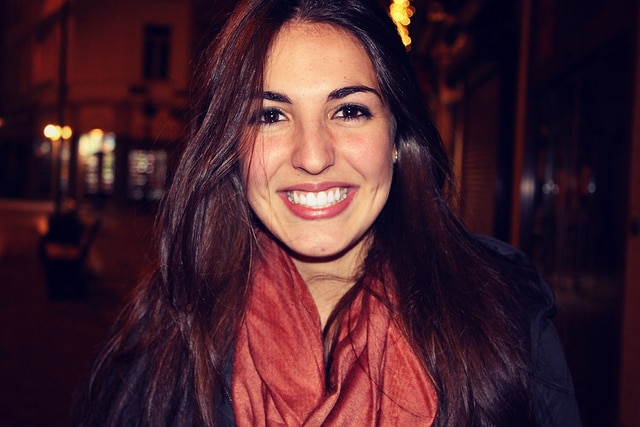 18. Belize
A young girl collects bottles in Hopkins village, Belize.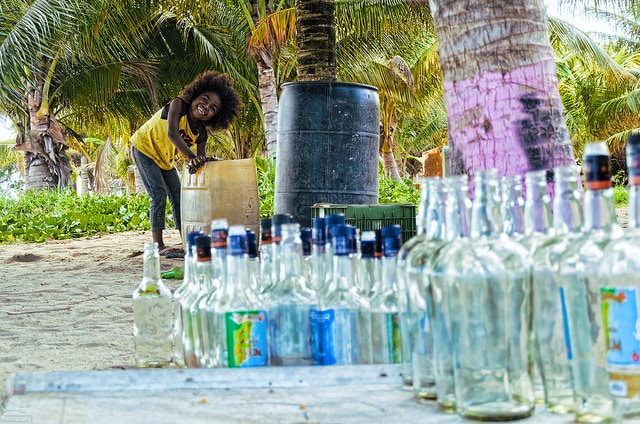 19. Benin
A woman smiles with her baby son in Ouidah, Benin.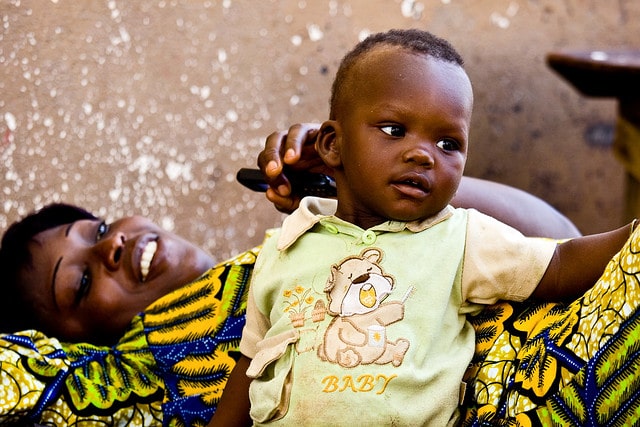 20. Bhutan
The king and queen of Bhutan.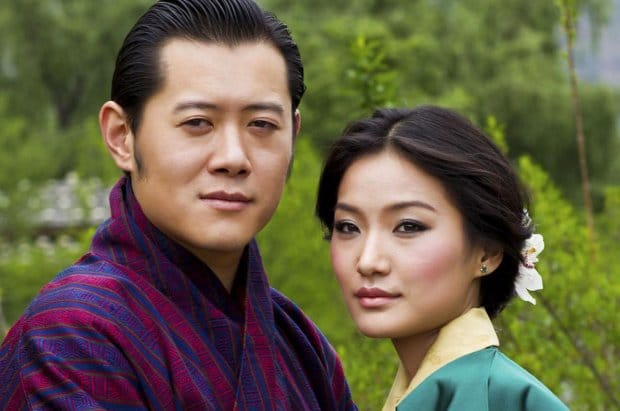 21. Bolivia
A Bolivian boy on Isla del Sol of Lake Titicaca.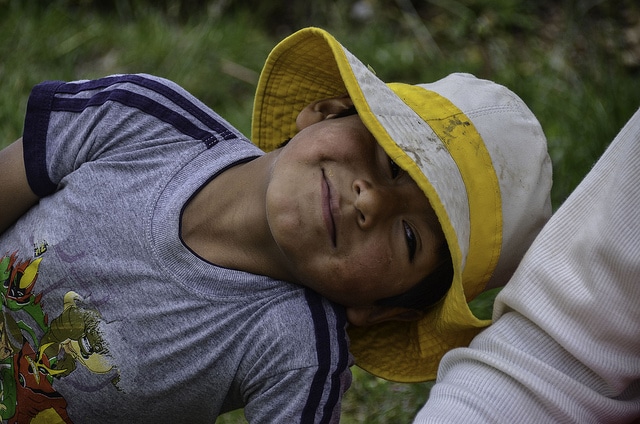 22. Bosnia
2 young women stop for a photo on the streets of Bosnia.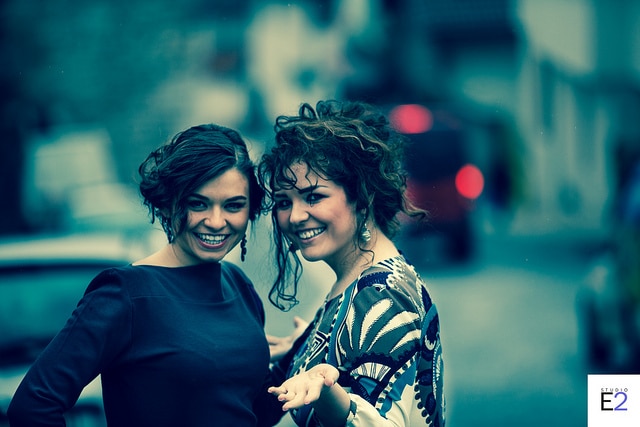 23. Botswana
A Kalahari bush baby in Botswana.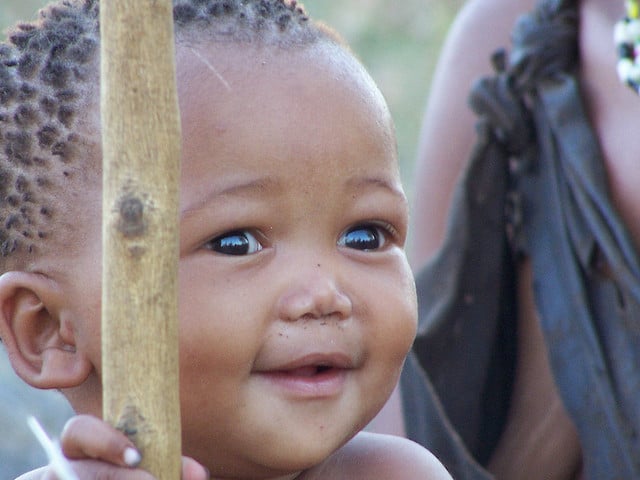 24. Brazil
A reveler and a child street vendor pose for a photo during the Banda de Ipanema Carnival parade in Rio de Janeiro, Brazil.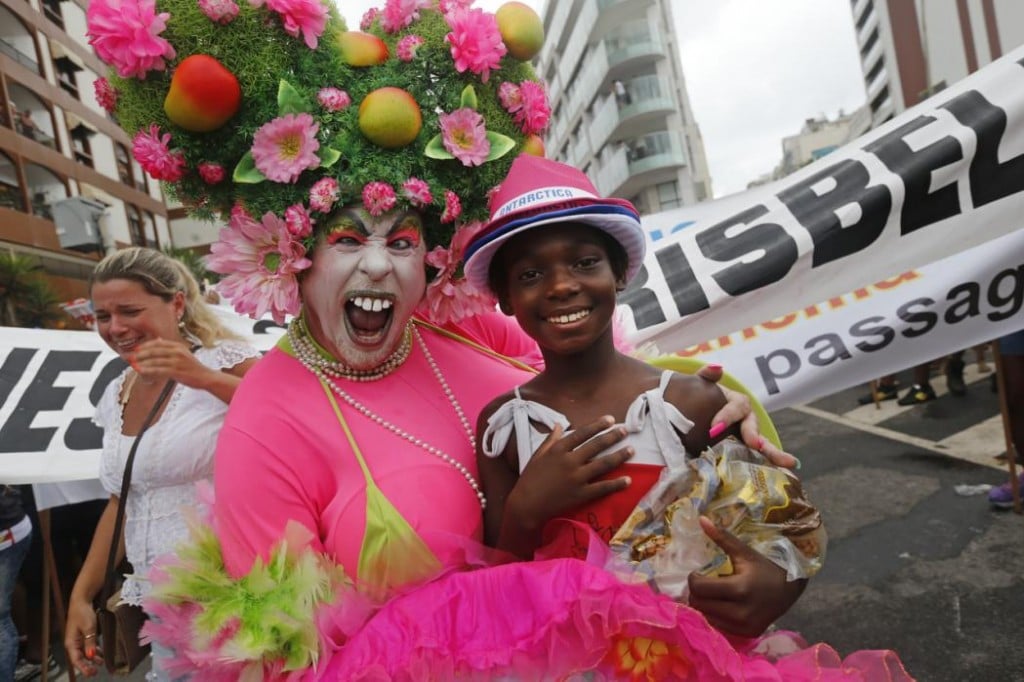 25. Brunei
A young chef cooks Roti in Bandar Seri Begawan, Brunei.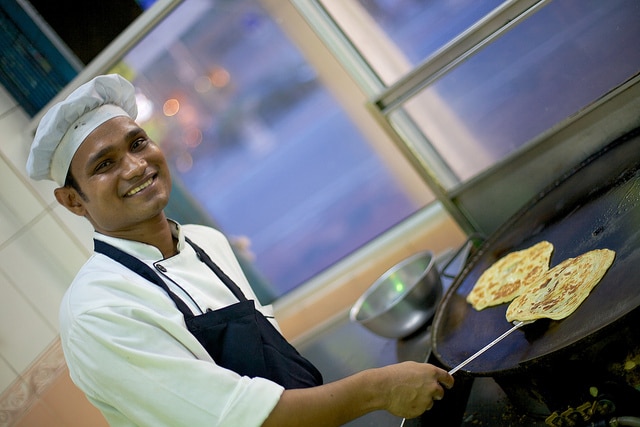 26. Bulgaria
Gypsy girls watching a performance during the international gypsy day in Bulgaria.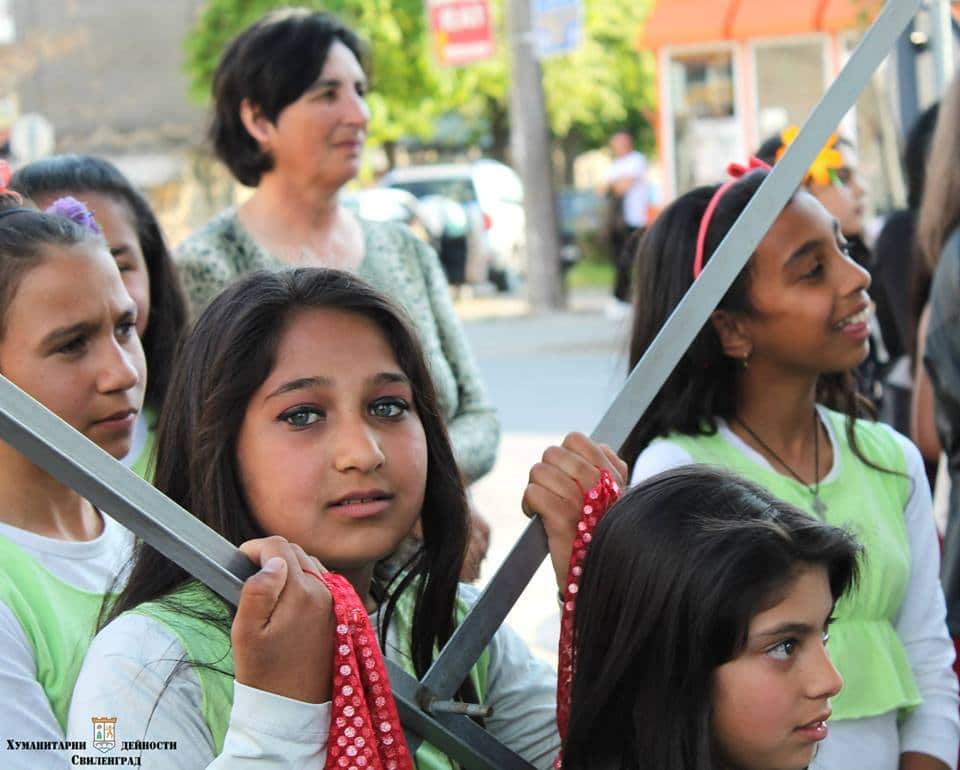 27. Burkina Faso
Young girl with a beautiful smile in Western Burkina Faso.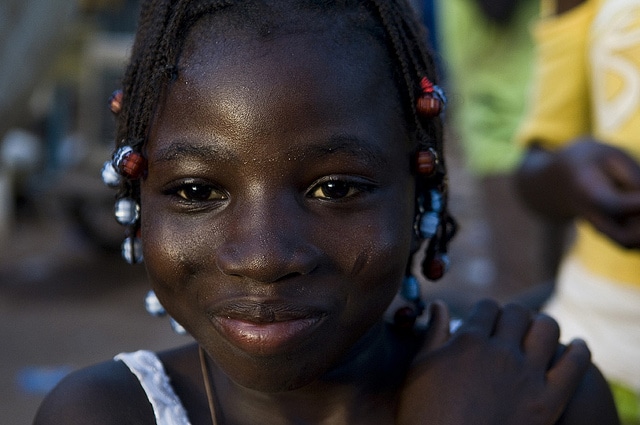 28. Burundi
Street fun in Burundi.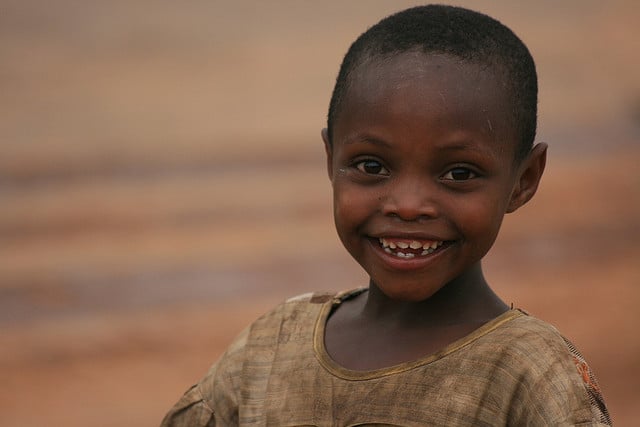 29. Cambodia
Shy little boy in Phnom Penh, Cambodia.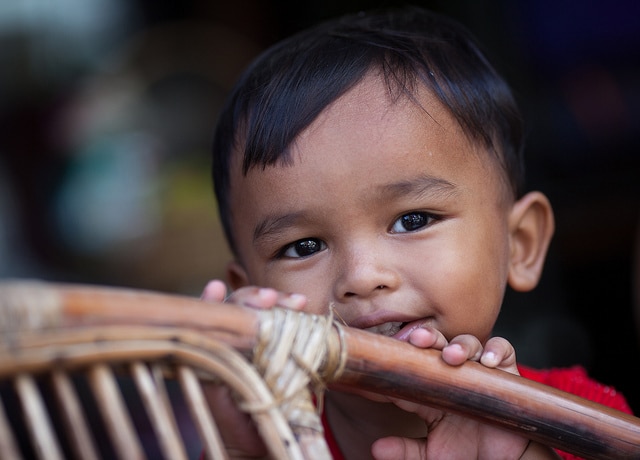 30. Cameroon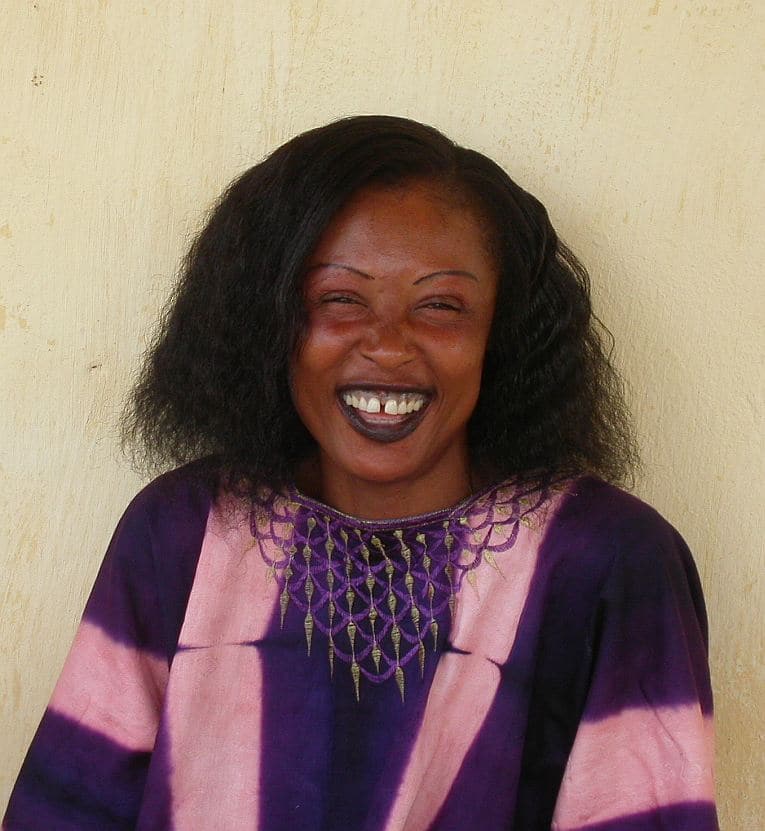 31. Canada
Inuit girl in Iqaluit, Canada's northernmost city and capital of the Nunavut territory.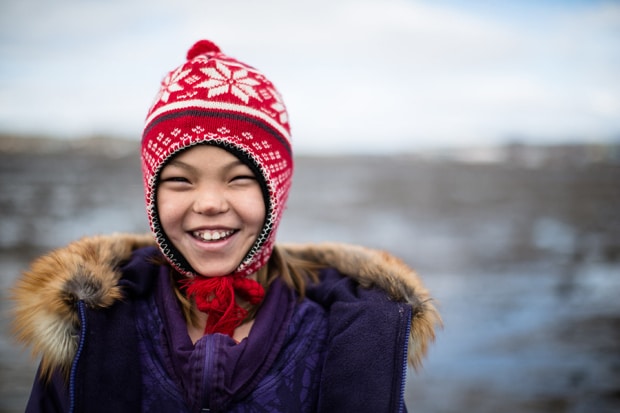 32. Cape Verde
A happy rasta in Sao Antao, Cape Verde.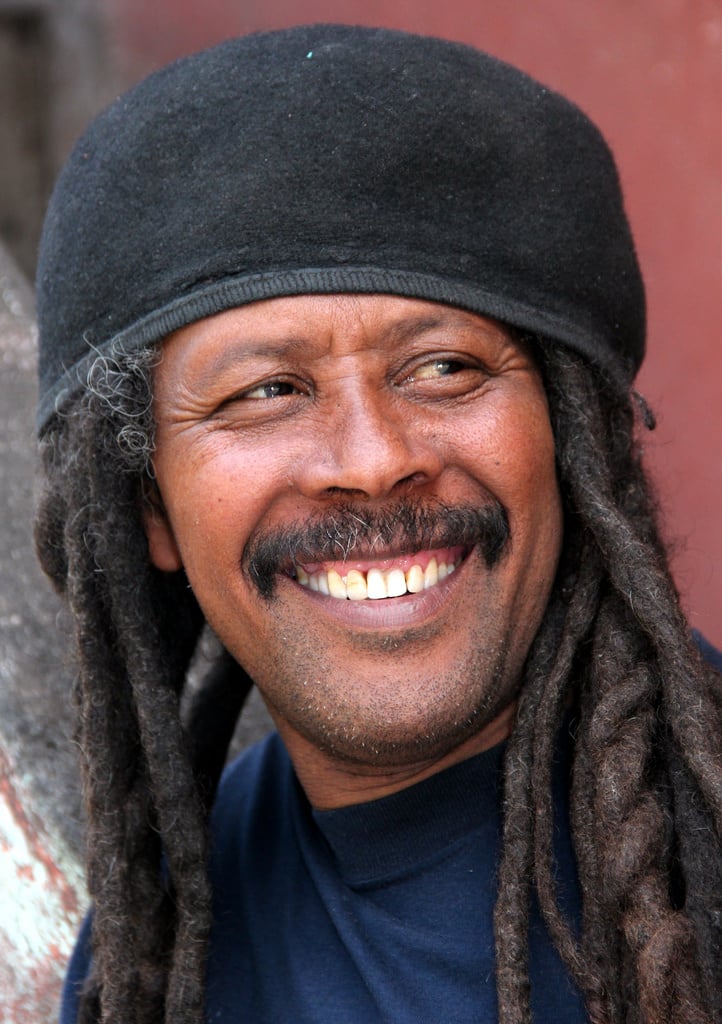 33. Central African Republic
Children pictured at a UNICEF supported IDP site in Bossangoa.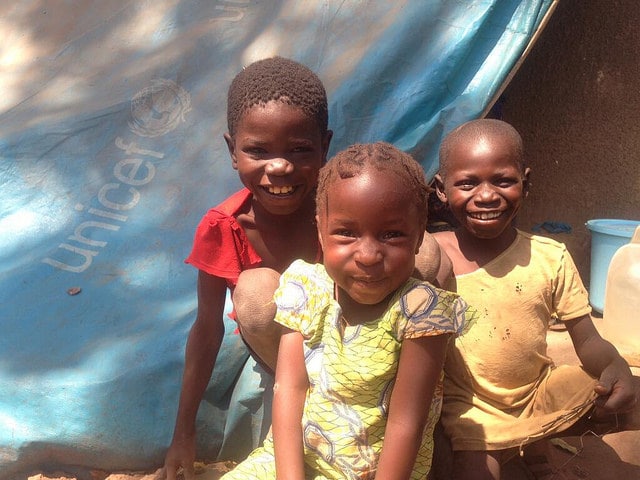 34. Chad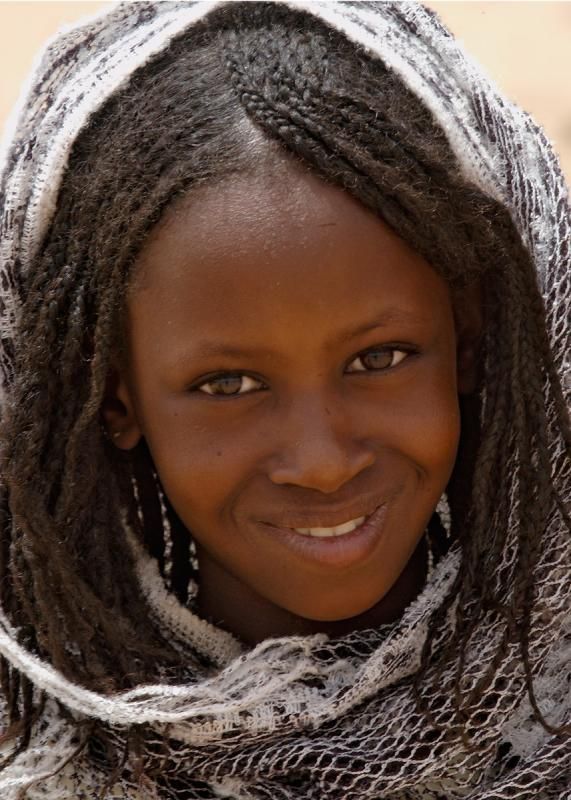 35. Chile
Taken in La Serena, Coquimbo Region, Chile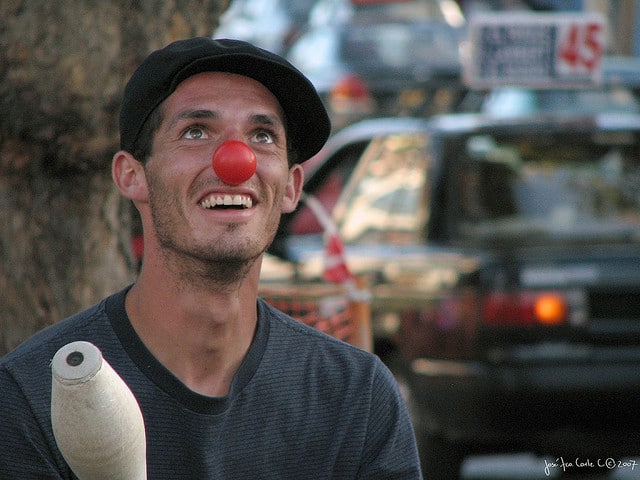 36. China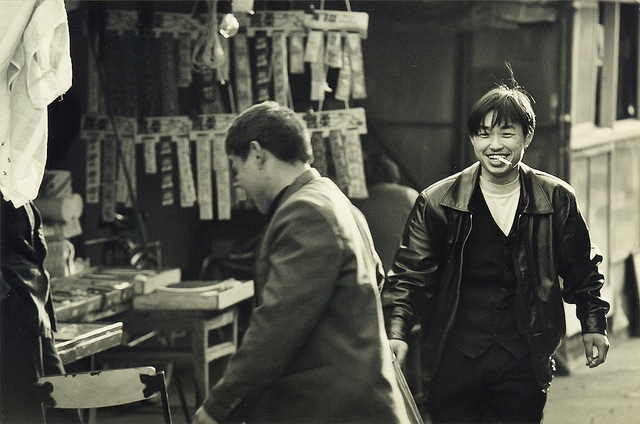 37. Colombia
Young students in Bogota, Colombia.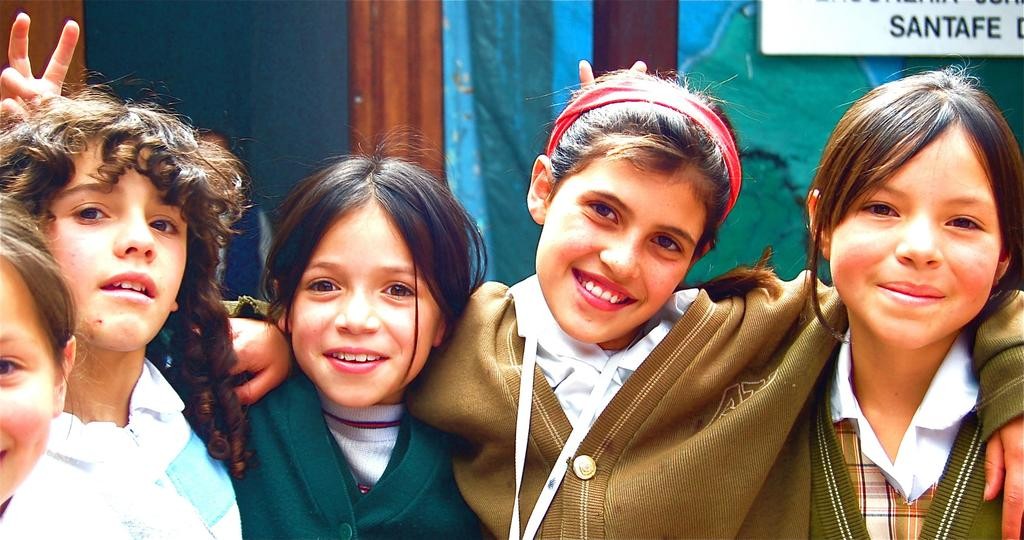 38. Comoros
A welcoming smile in Moheli, Comoros.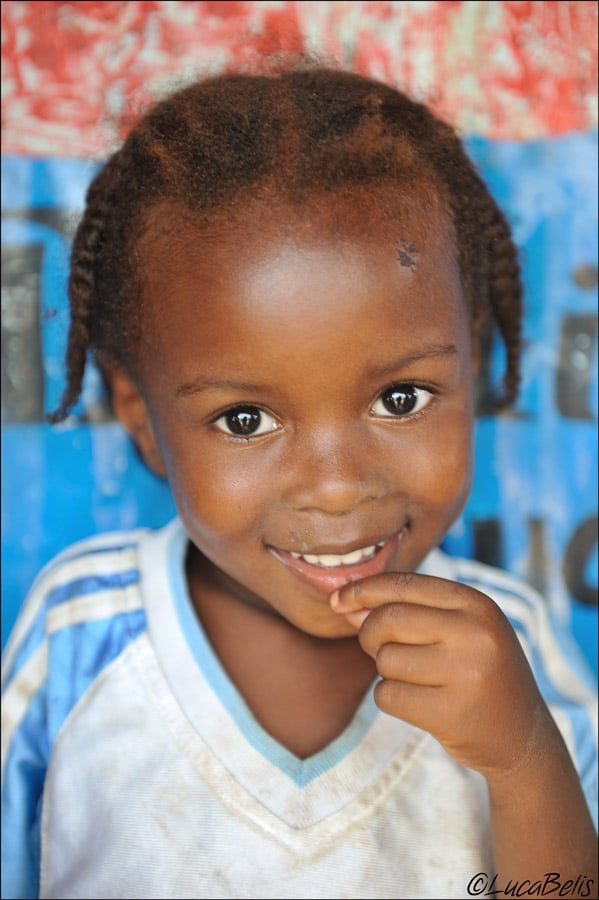 39. Congo, Republic of the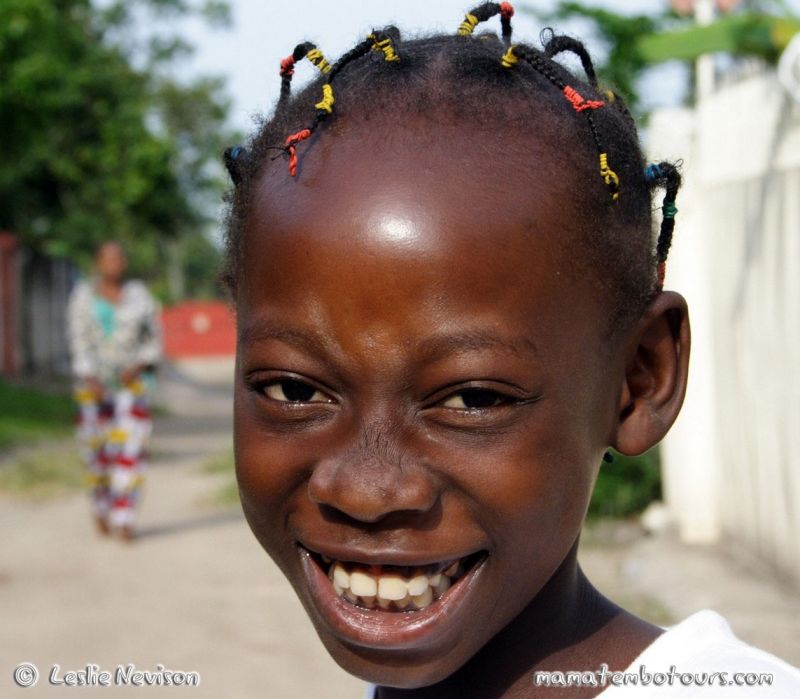 40. Congo, Democratic Republic of the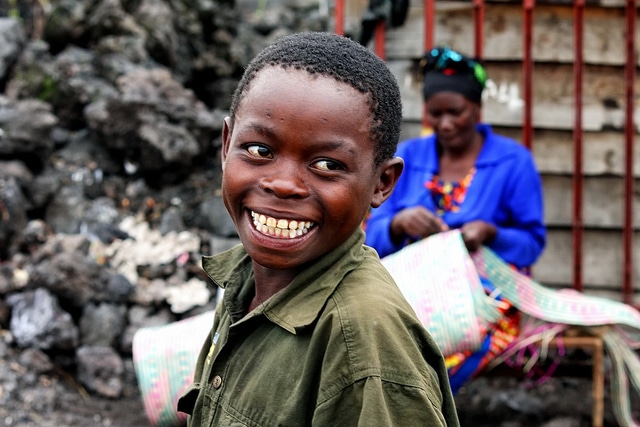 41. Costa Rica
Young girl in La Fortuna, Costa Rica, holding her cat.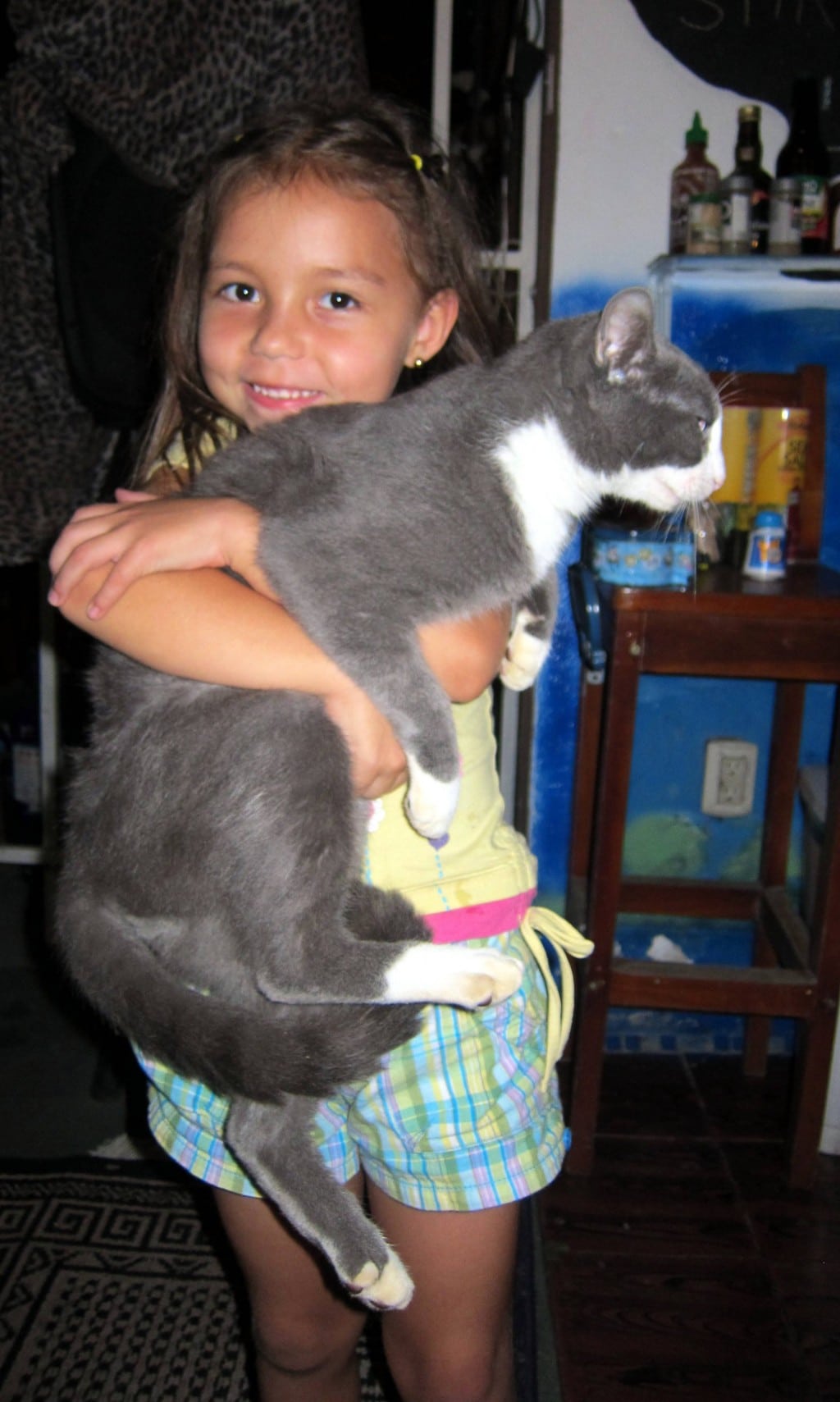 42. Cote d'Ivoire
Smiling girl with braids in Abidjan, Cote d'Ivoire.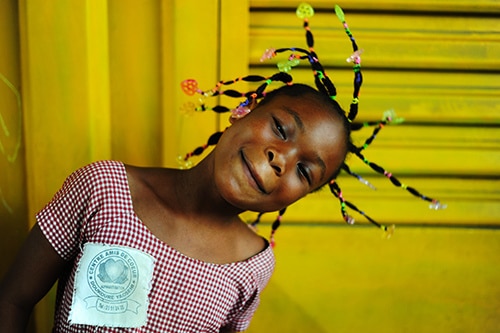 43. Croatia
Street photography in Zagreb, Croatia.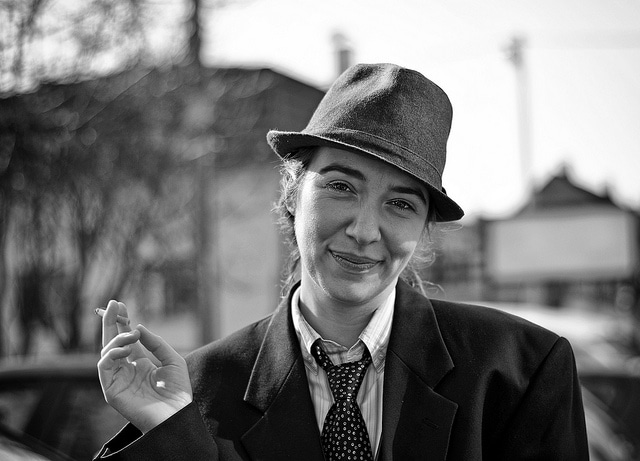 44. Cuba
Friendly tobacco farmer.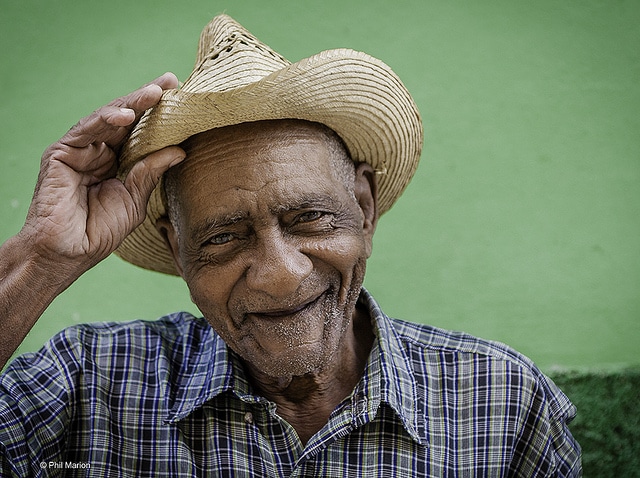 45. Cyprus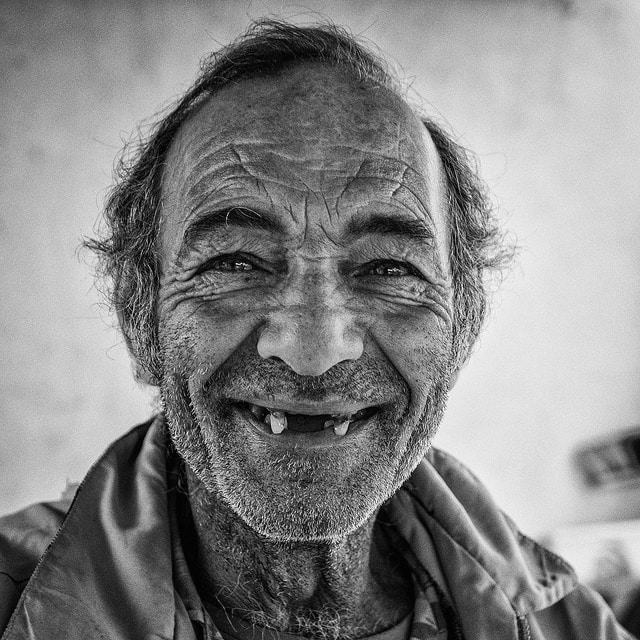 46. Czech Republic
Street musicians performing on Charles Bridge, Prague, for the tourists on a seriously cold November day.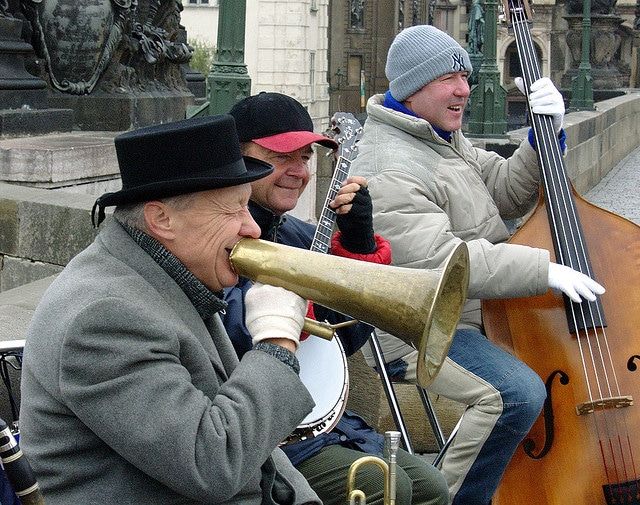 47. Denmark
A beautiful Scandinavian smile.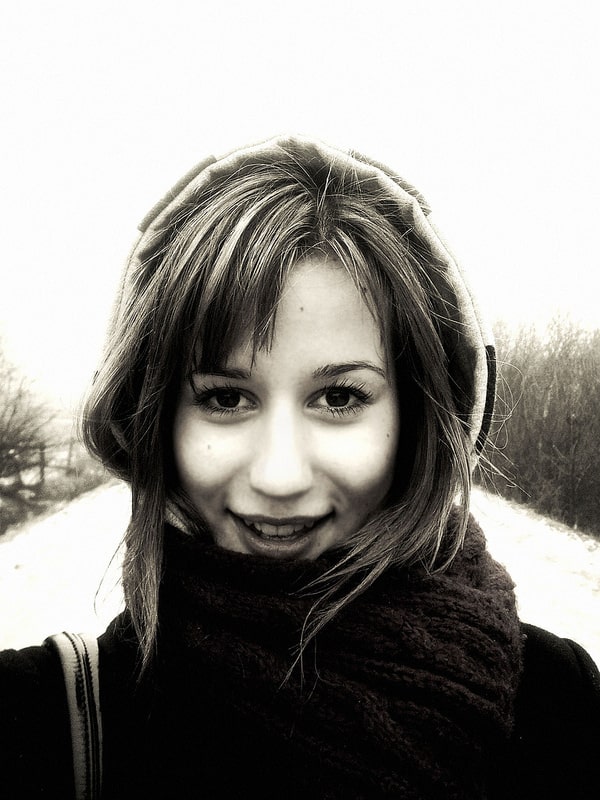 48. Djibouti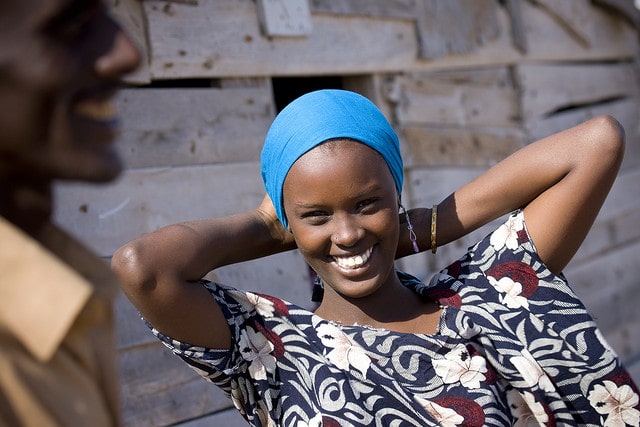 49. Dominica
Smiling sisters from Dominica.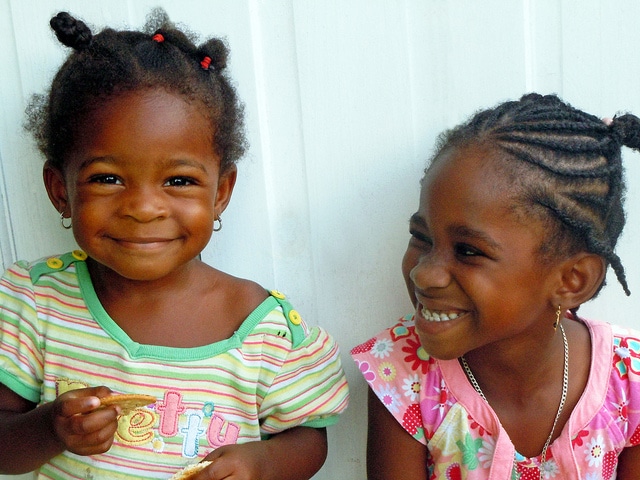 50. Dominican Republic
Friendly locals on the Street of San Jose de Ocoa, Dominican Republic.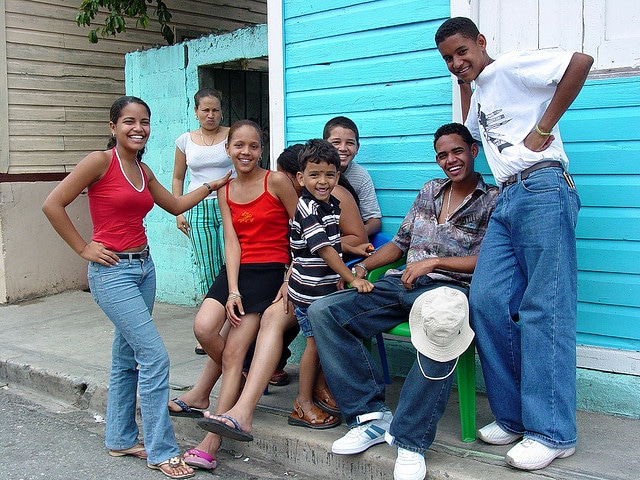 51. East Timor
Playing on the beach in Dili, East Timor.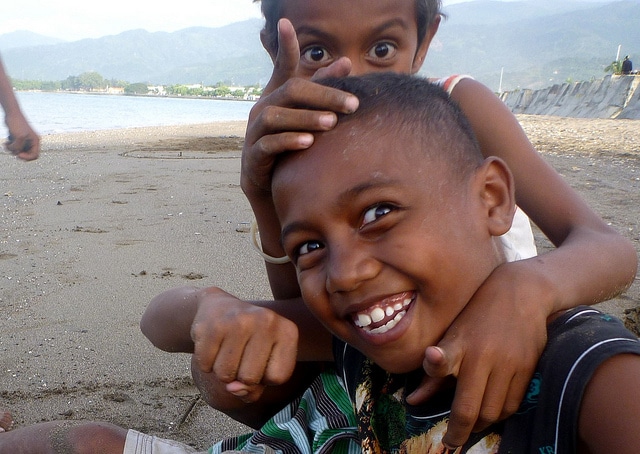 52. Ecuador
A very photogenic and cute Huaorani girl in Ecuador's Amazon.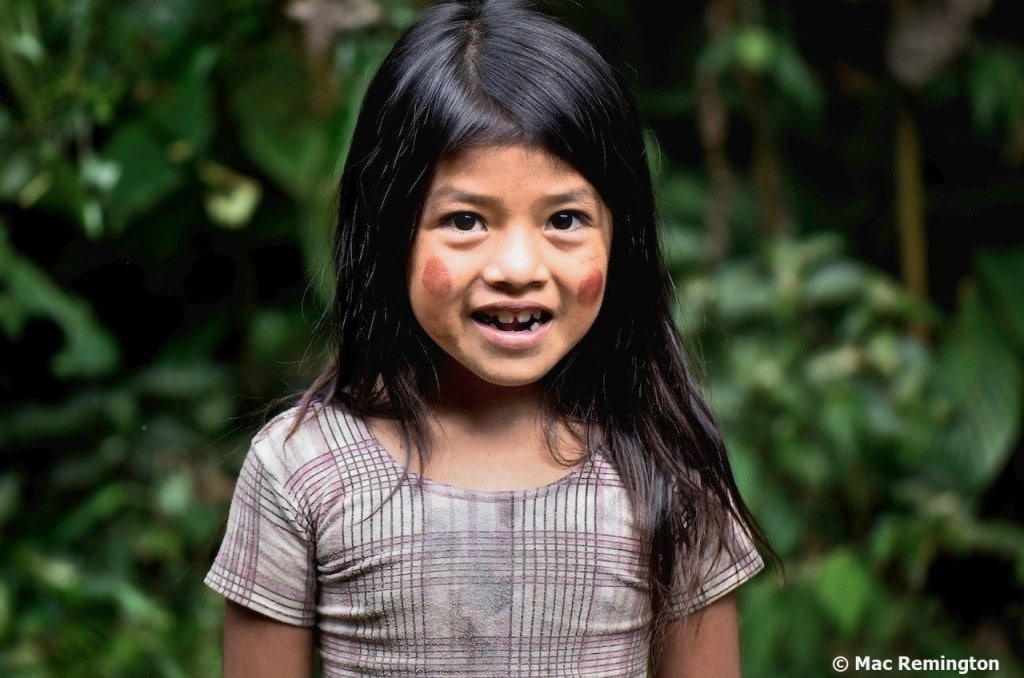 53. Egypt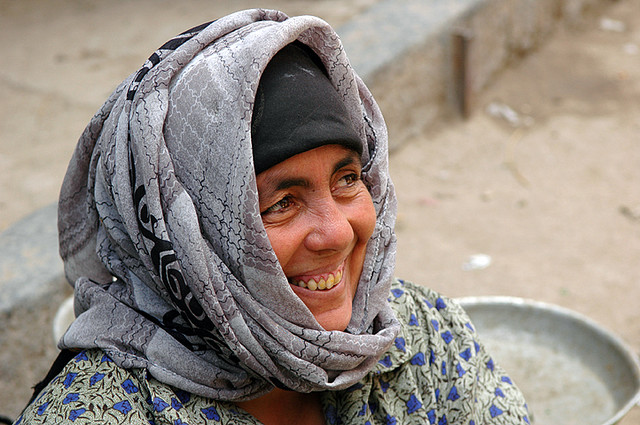 54. El Salvador
Smiling girl at the lake in Suchitoto, El Salvador.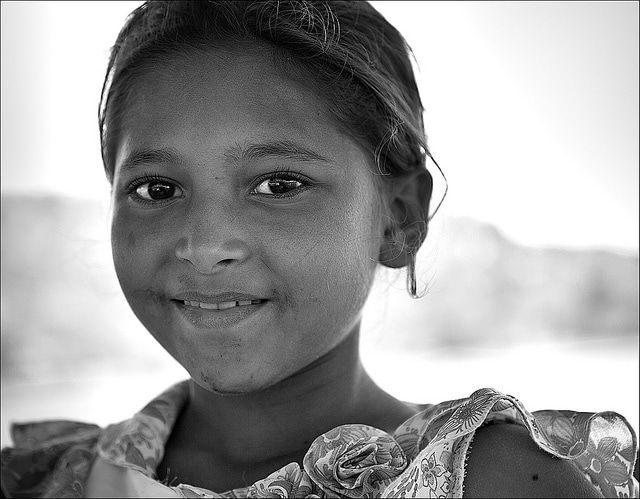 55. Equatorial Guinea
Smiling girls at a water pump in Equatorial Guinea.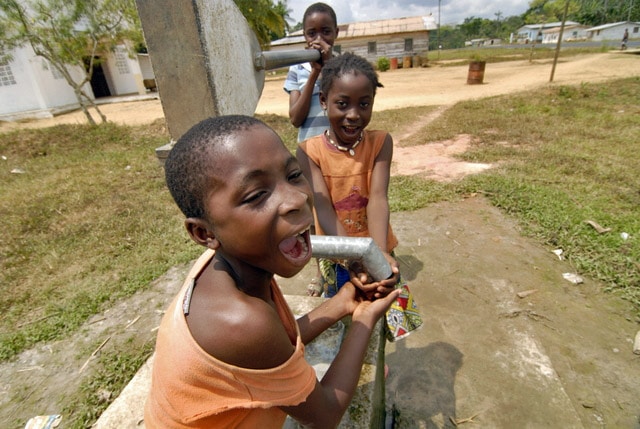 56. Eritrea
A pretty woman smiling at her store in Asmara, Eritrea.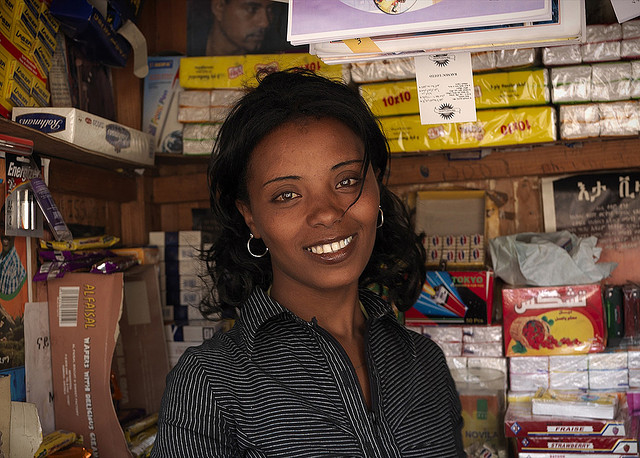 57. Estonia
Young lady in traditional dress, Tallinn, Estonia.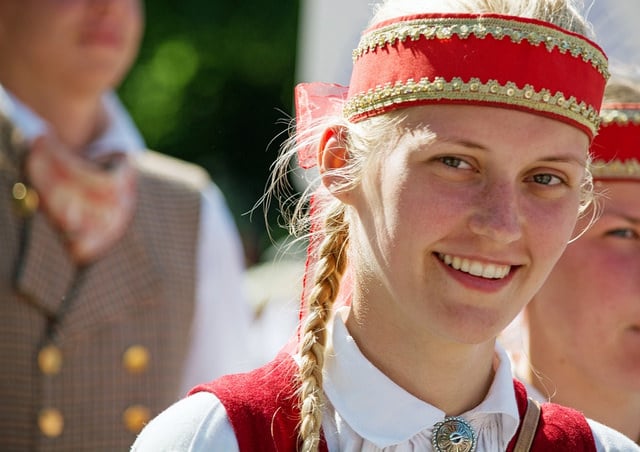 58. Ethiopia
Daasanach tribe girl, Omorate, Ethiopia.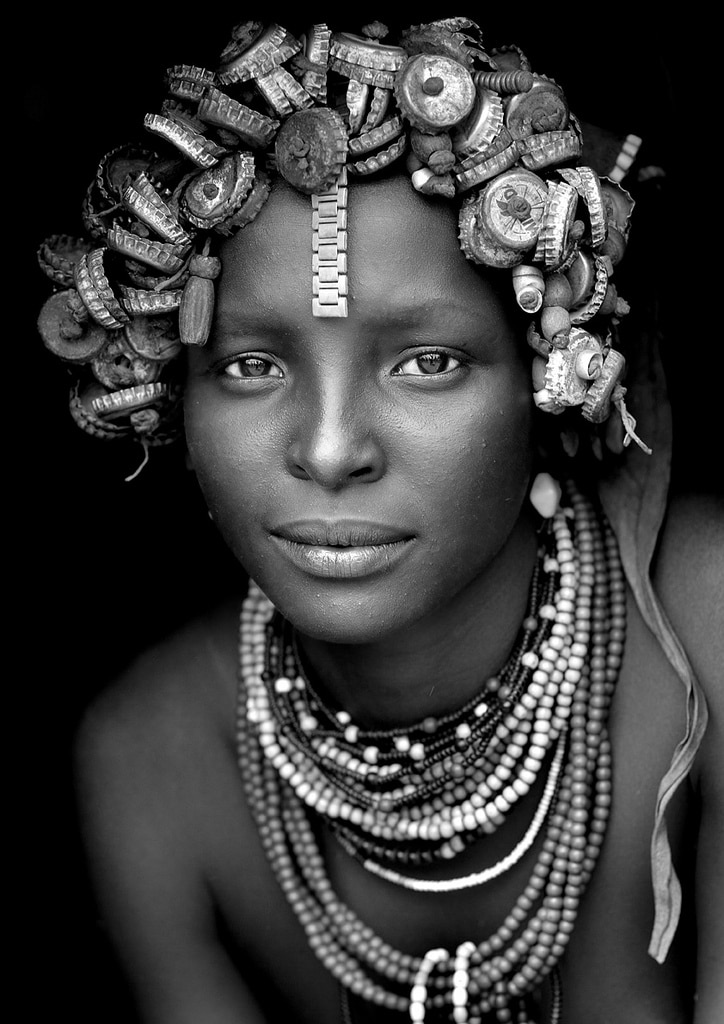 59. Fiji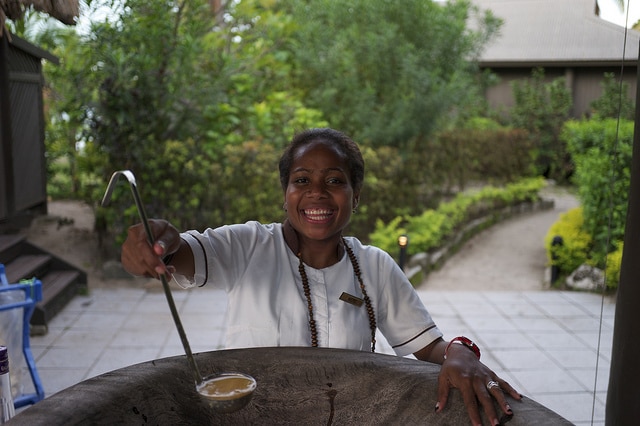 60. Finland
Young woman in Helsinki, Finland.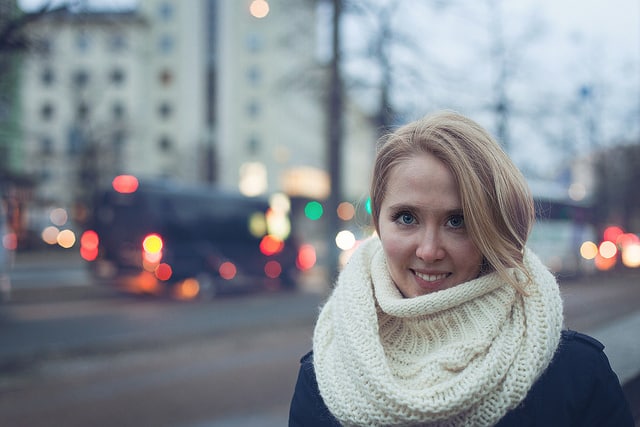 61. France
French girl enjoys a cigarette in a Paris café.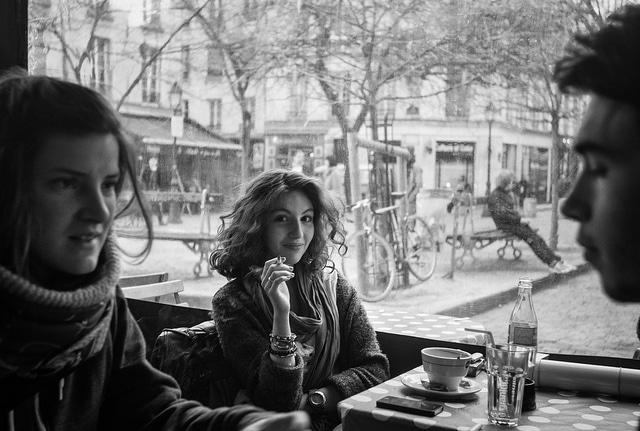 62. Gabon
A park ranger kisses his wife goodbye as he departs on a two week anti-poaching patrol in Gabon. Behind the smiles and beyond the two week separation, both of them understand the very real dangers as they say goodbye; over 1,000 rangers worldwide have lost their lives protecting wildlife and natural places in the last 10 years (WWF).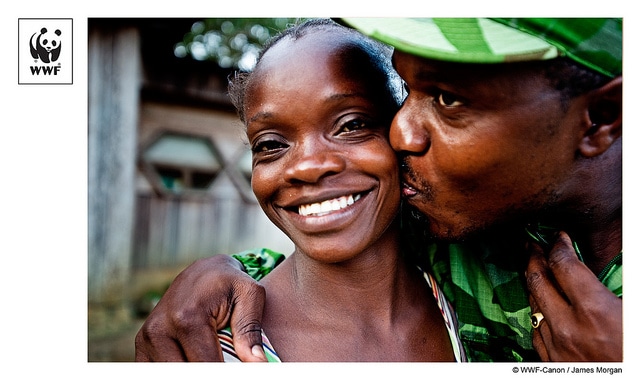 63. The Gambia
Fishermen in The Gambia, known as 'the smiling coast' for good reason.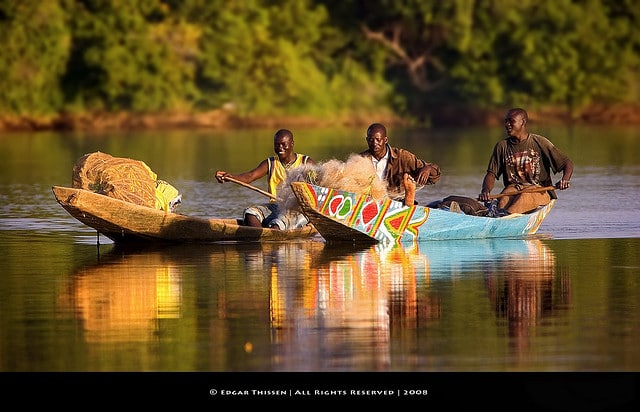 64. Georgia
A young man offers free hugs in Tbilisi, Georgia.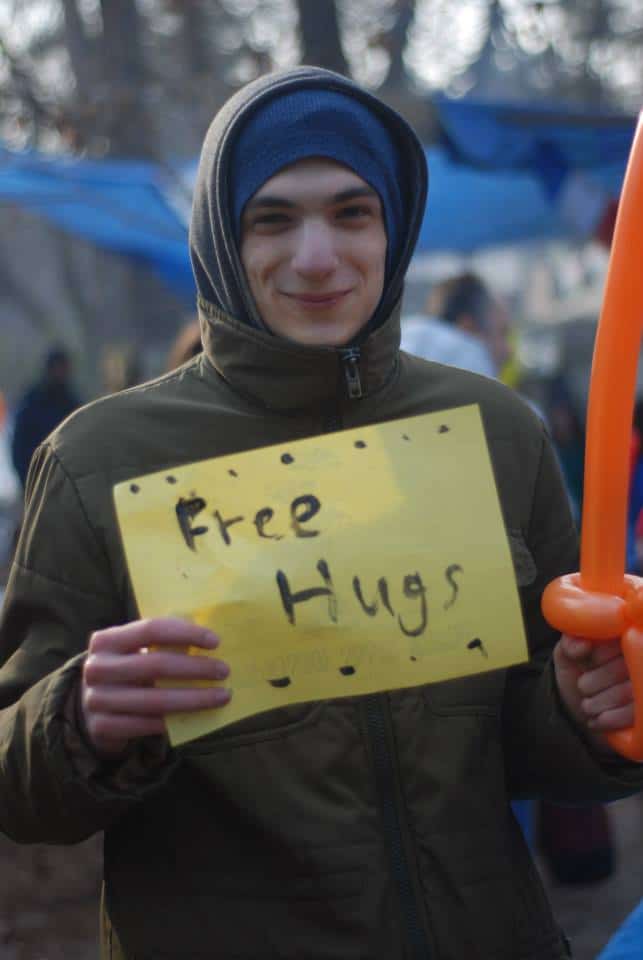 65. Germany
Young lovers embrace after their engagement, on the streets of Berlin.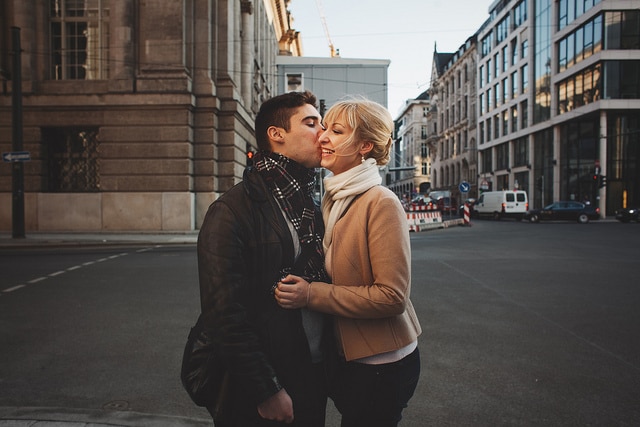 66. Ghana
A young girl learns 'The Macarena' in Ekumfi Obidan, Ghana.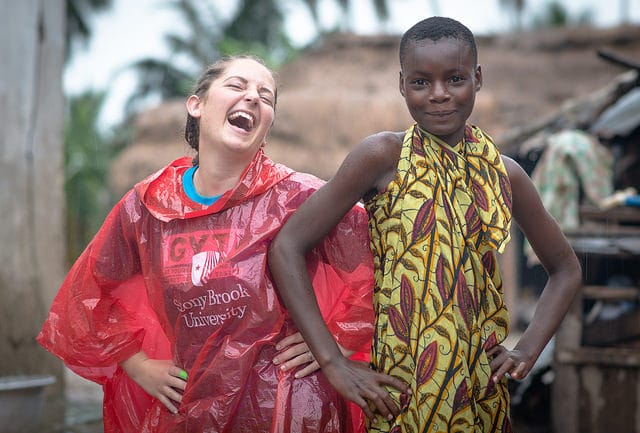 67. Greece
Four old-timers taking time-out from setting the world to rights in Vytina, Greece.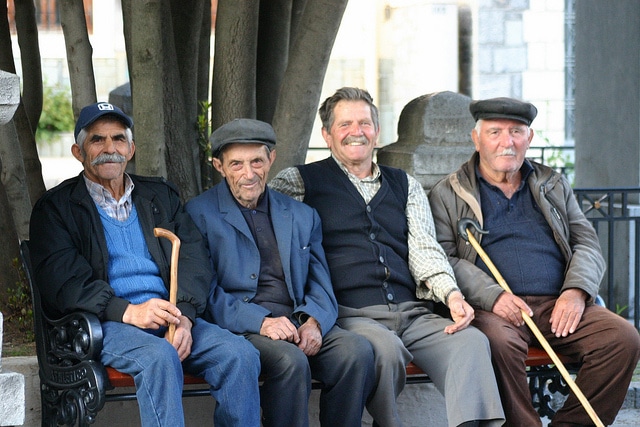 68. Grenada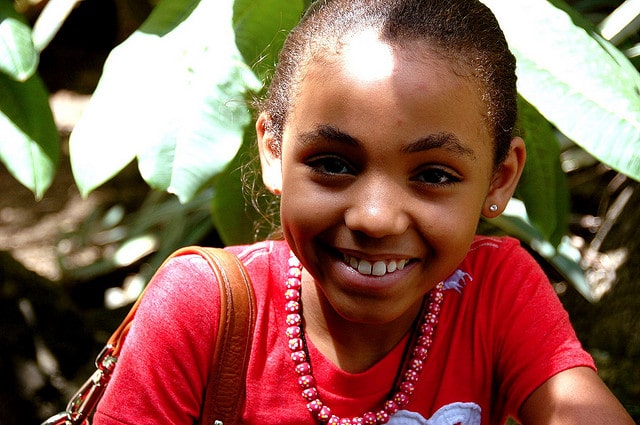 69. Guatemala
A Mayan weaver in Guatemala.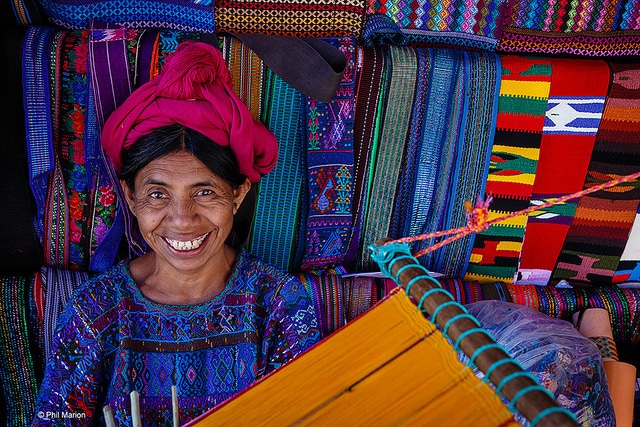 70. Guinea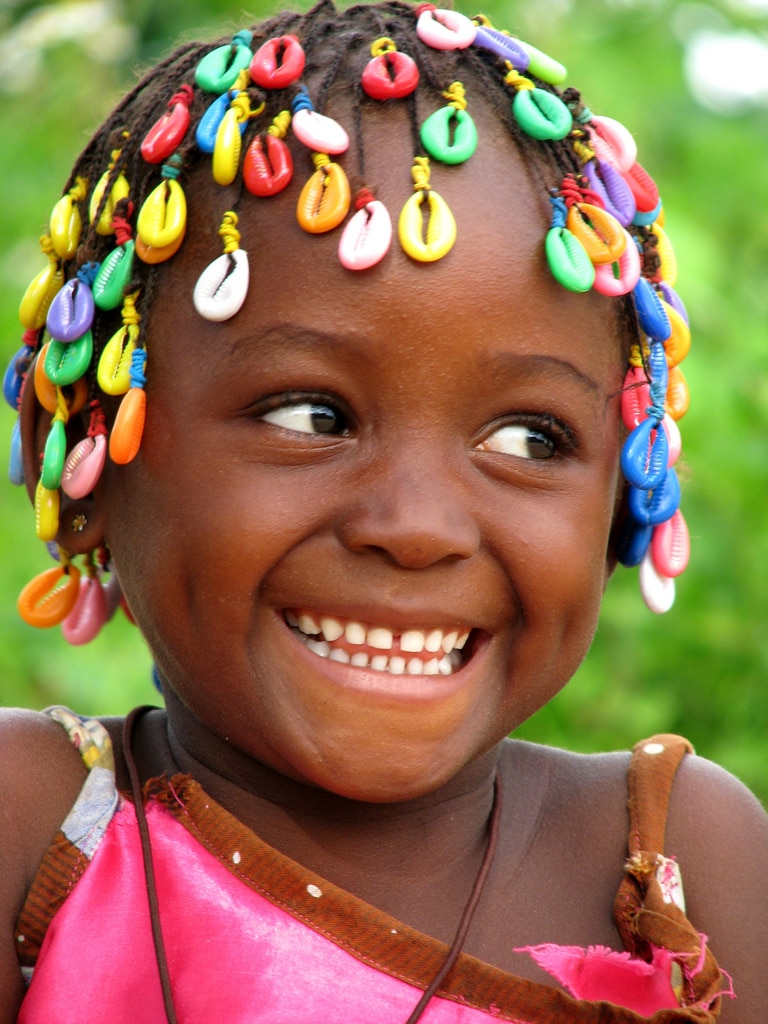 71. Guinea-Bissau
Young boy from a village in the Oio district, not far from the main town, Mansoa. Note the tears under his eyes, suggesting the smile may sadly be hiding something.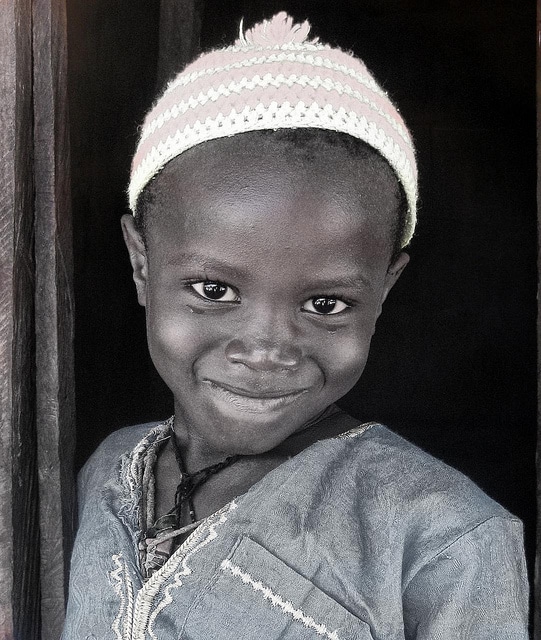 72. Guyana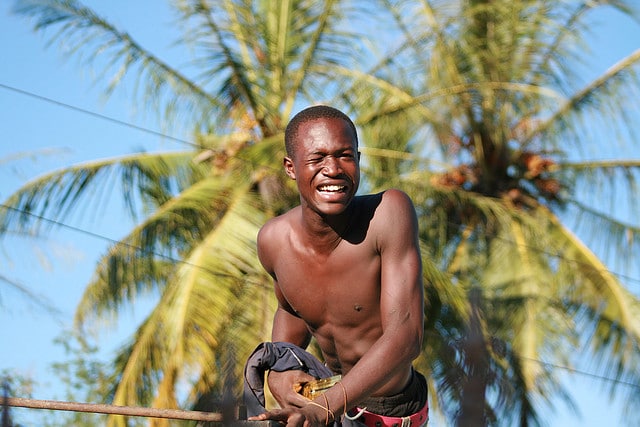 73. Haiti
A queen of the Carnival of Flowers in Port-au-Prince, Haiti.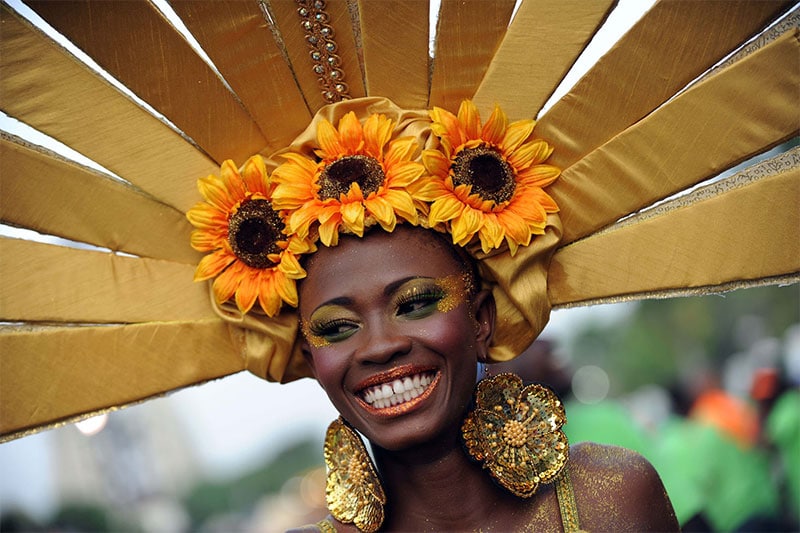 74. Honduras
Kids having fun at the Tela Annual Celebrations, Honduras.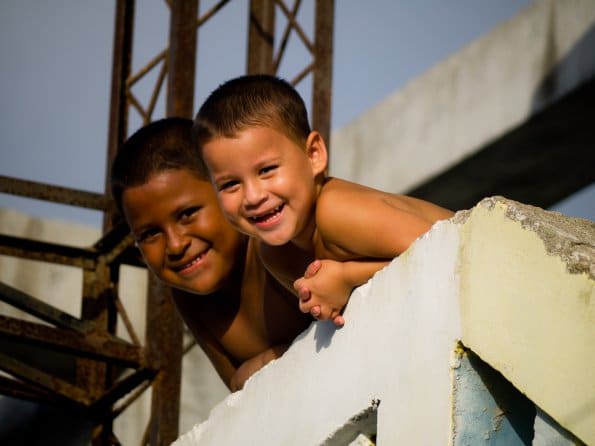 75. Hungary
Identical twins János and István Lukács on their farm in Hungary. They lived in the same house they'd inhabited all of their lives.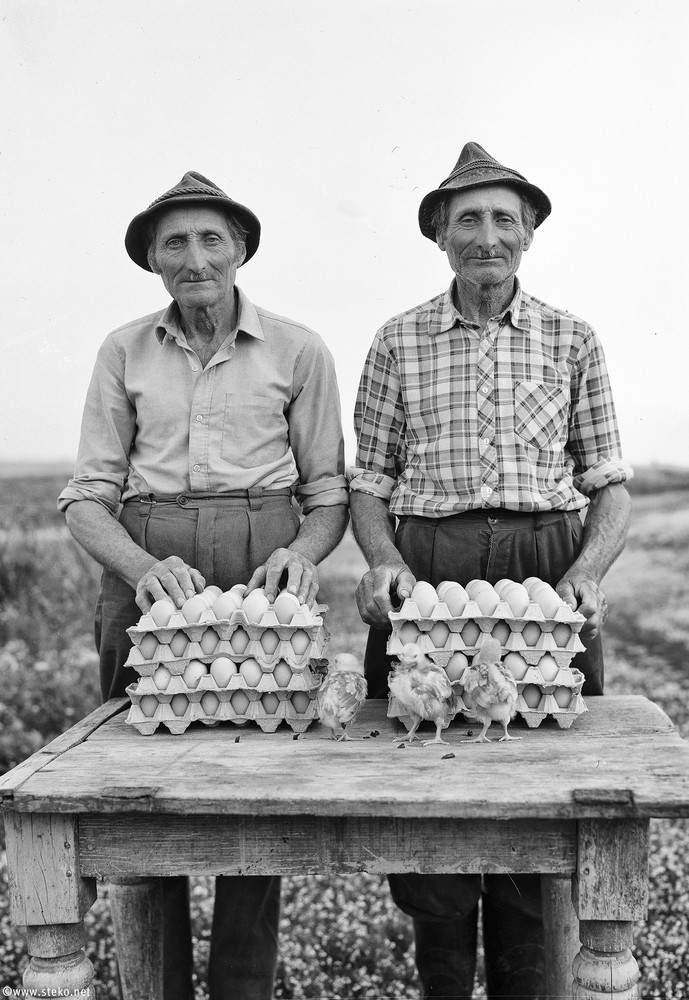 76. Iceland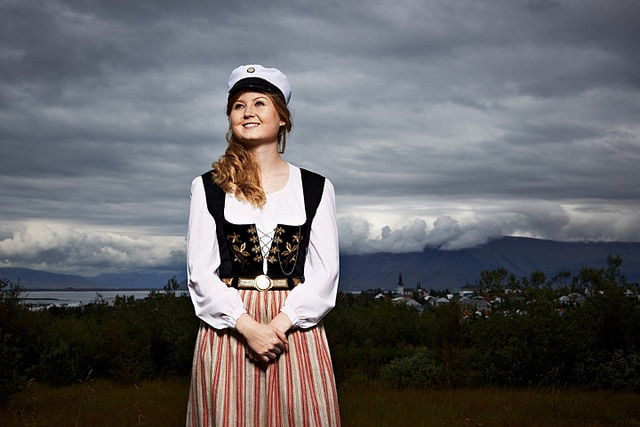 77. India
Young shepherd during Holi, Rajasthan, India.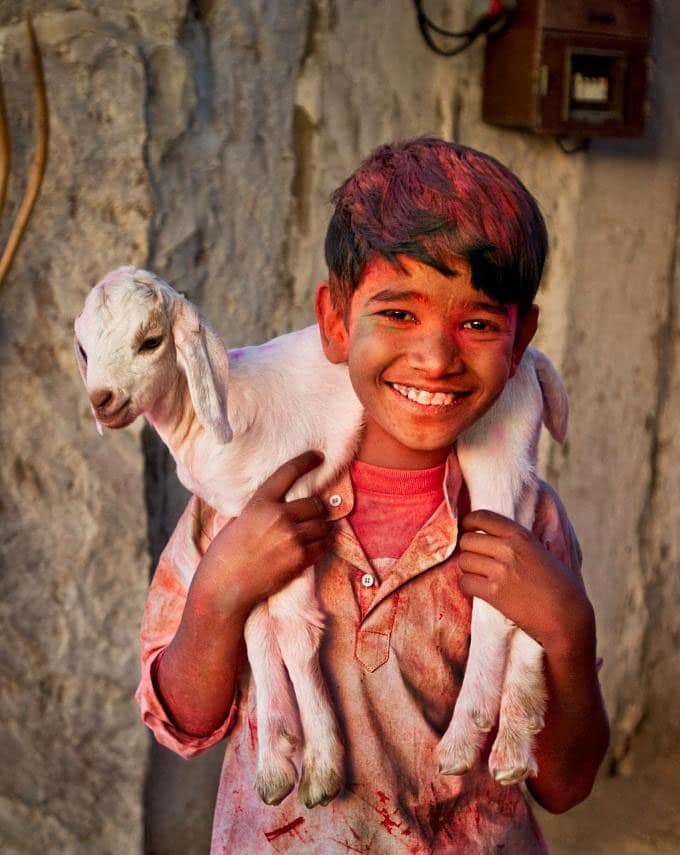 78. Indonesia
Sasak girl at wedding in Lombak, Indonesia.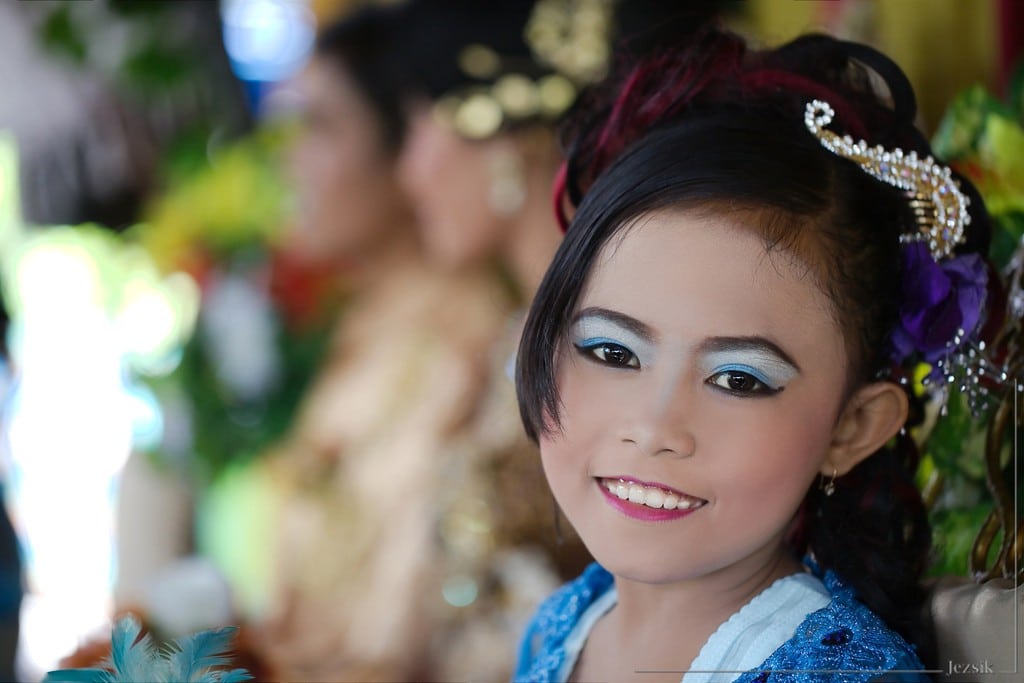 79. Iran
This is Kiana Sotoudeh from Iran. When she posted this picture on flickr her message was 'Hi,i am a persian girl from Iran and love all people of the world'. What a beautiful message and smile.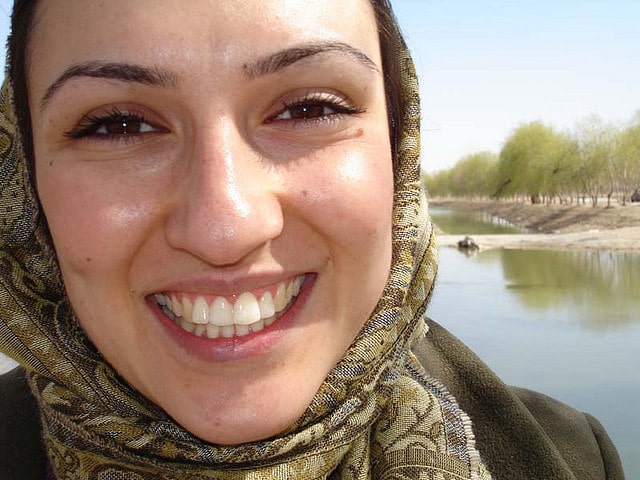 80. Iraq
Kurdish school kids smile after lessons in Iraq.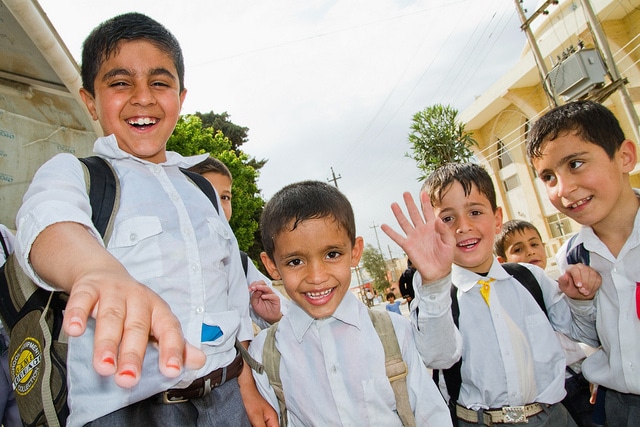 81. Ireland
St. Patrick's day smiles in Dublin.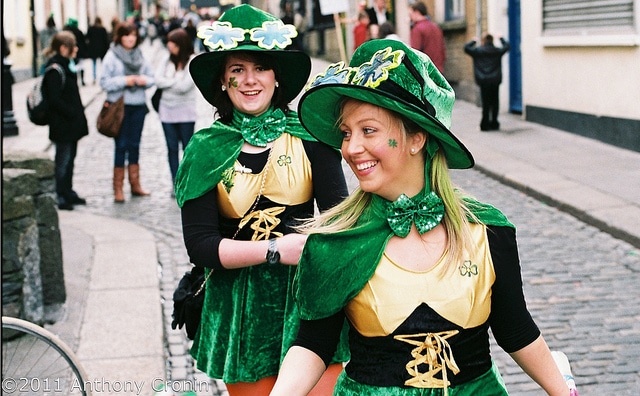 82. Israel
Candid photo of an old woman writing in Jerusalem.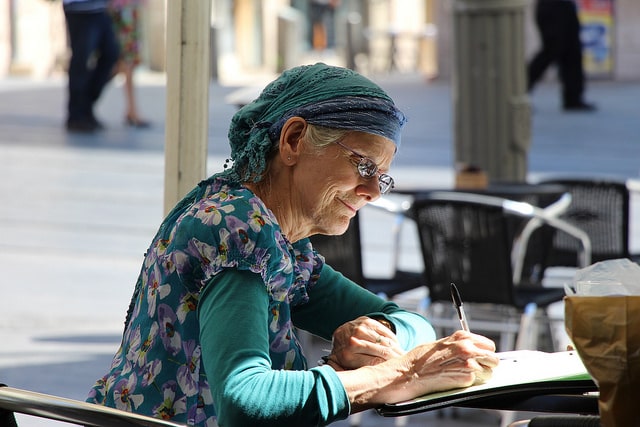 83. Italy
Candid of a beautiful Italian girl smiling in Turin.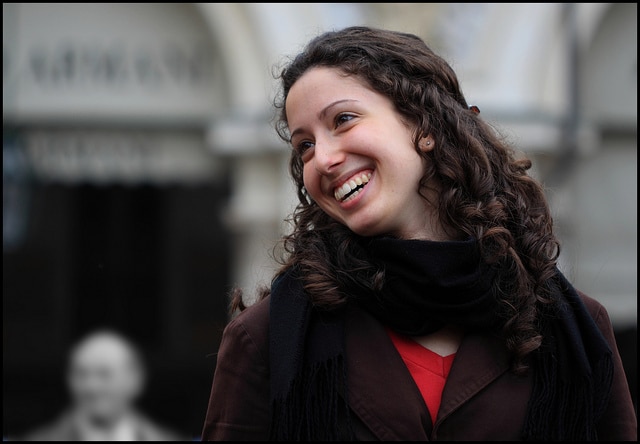 84. Jamaica
A second grade boy from Christiana Primary School waves and flashes a brilliant smile while a team builds a new shelter nearby.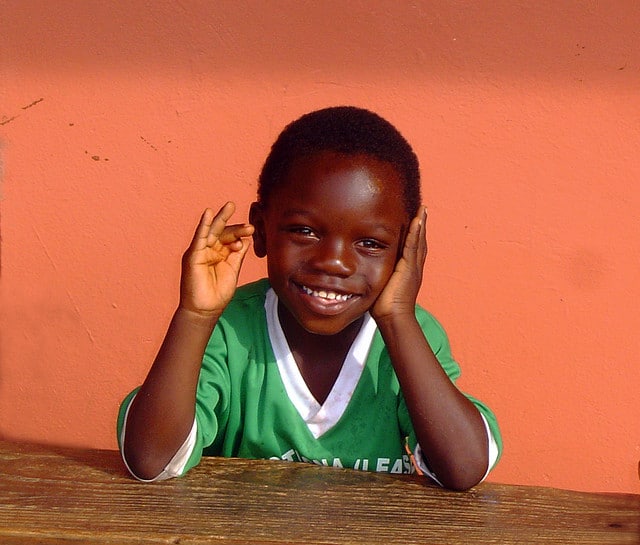 85. Japan
Juice and smiles in Osaka.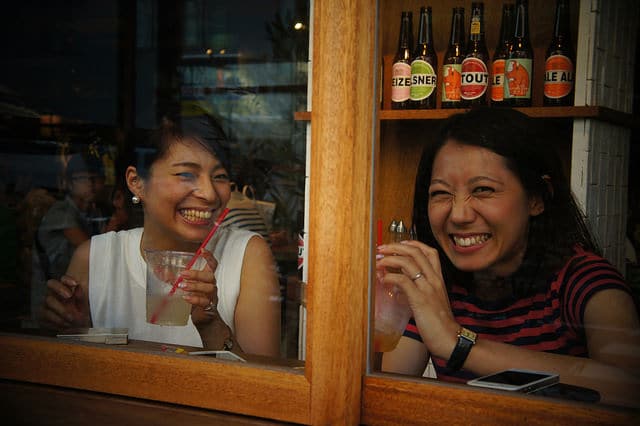 86. Jordan
Street merchant in Amman, Jordan.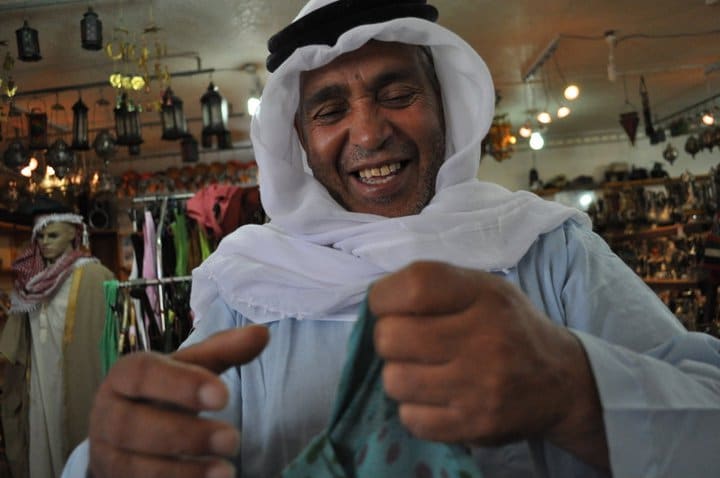 87. Kazakhstan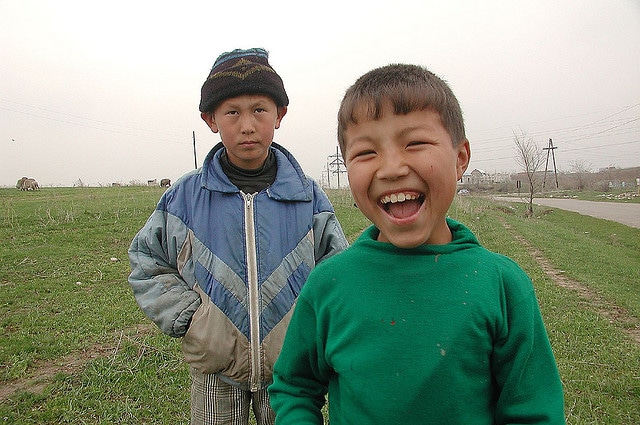 88. Kenya
Pokot girl with a giant beaded necklace and a feather on her head.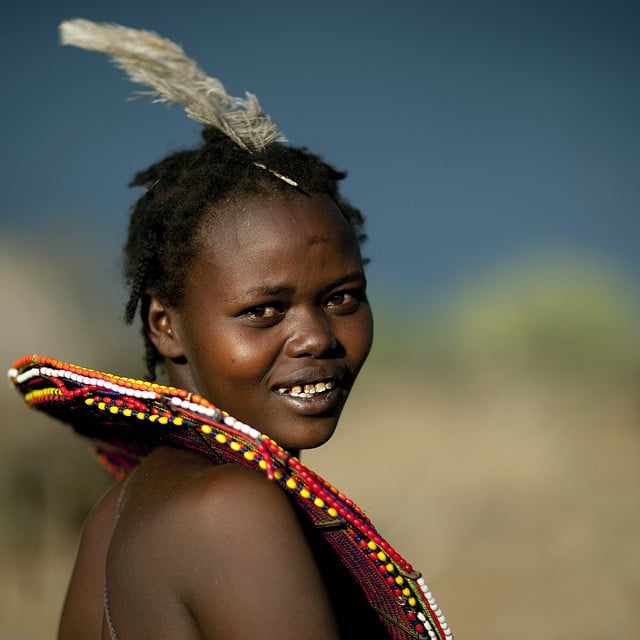 89. Kiribati
A  young boy on a bike, Christmas Island, Kiribati.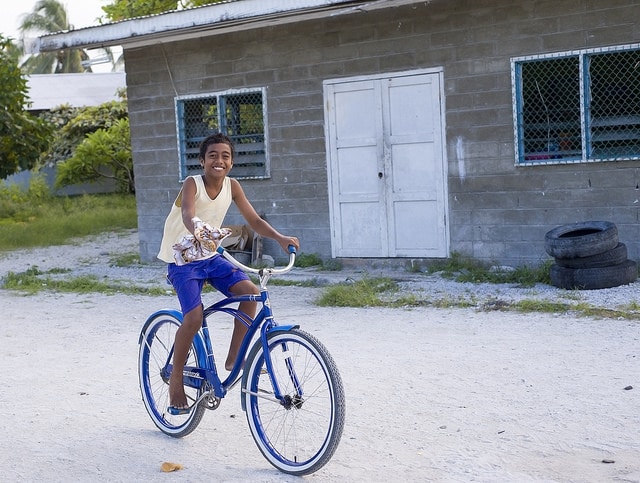 90. Korea, North
Smiling North Korean children in Wonsan, North Korea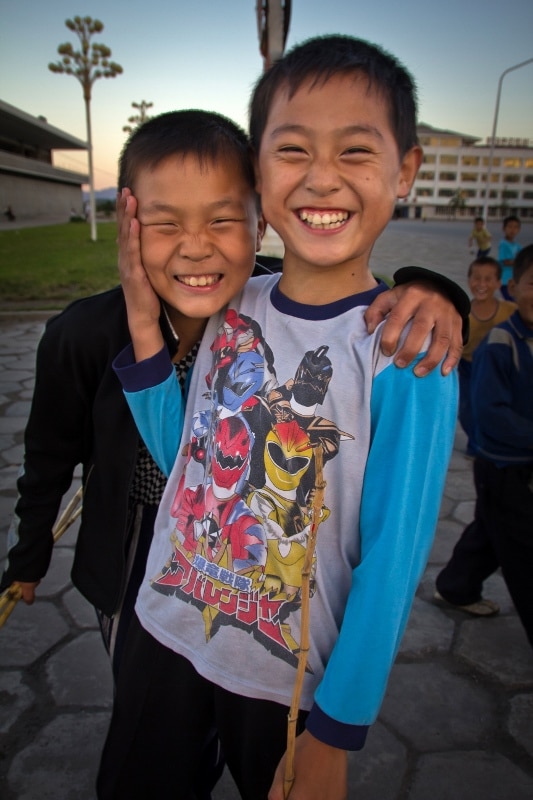 91. Korea, South
Little monks of Jeju, South Korea.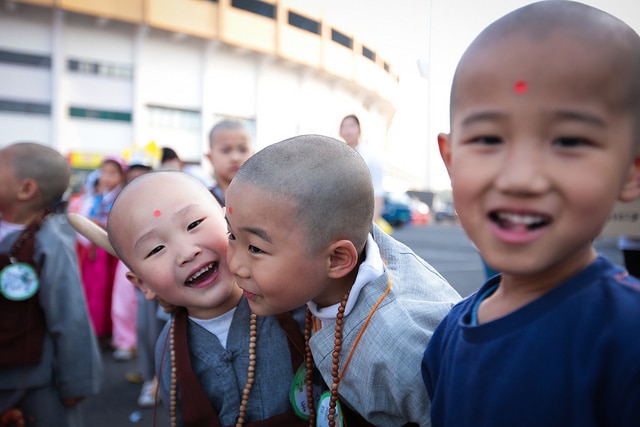 92. Kosovo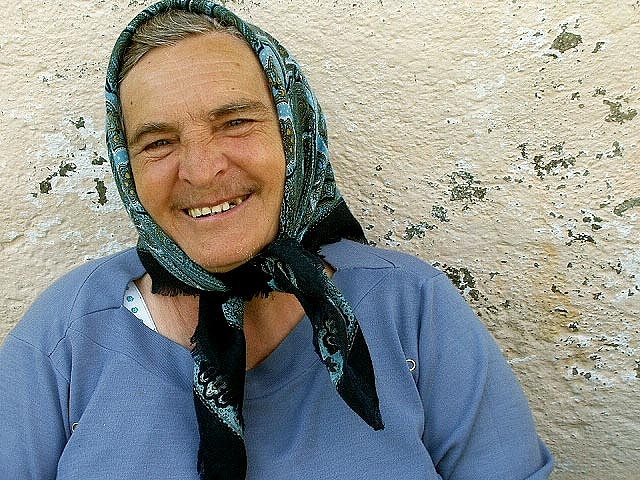 93. Kuwait
2 young children smile with the Kuwait towers in the background.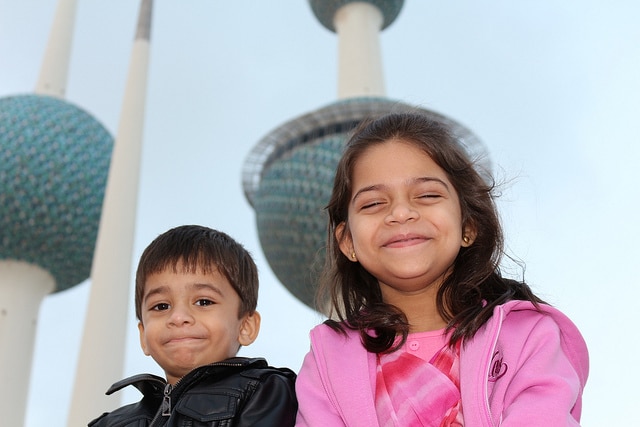 94. Kyrgyzstan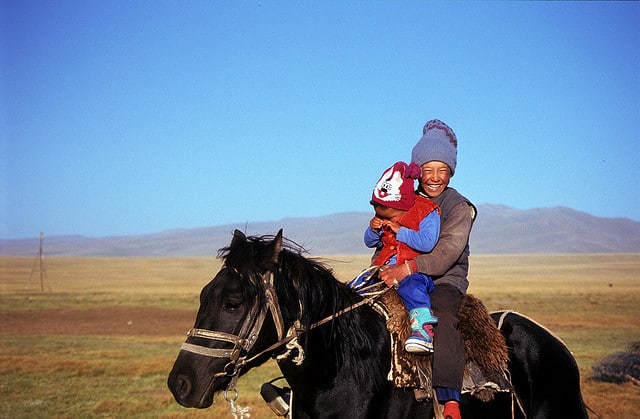 95. Laos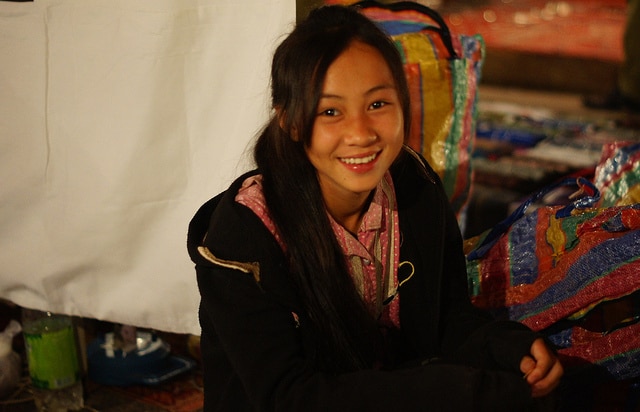 96. Latvia
Pretty young woman smiling on a bridge in Riga.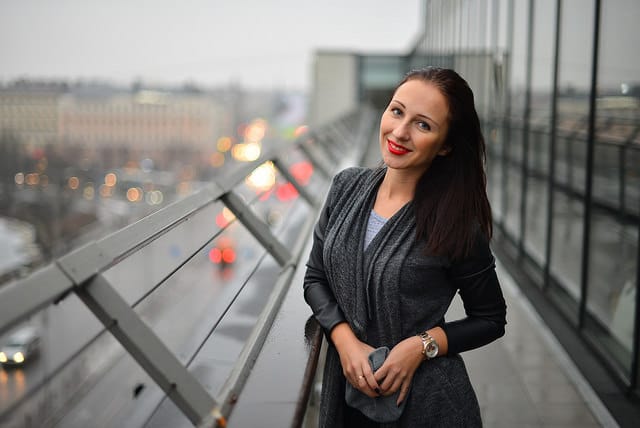 97. Lebanon
Perfect smiles all round at the Hollywood Smile dental clinic in Beirut, Lebanon.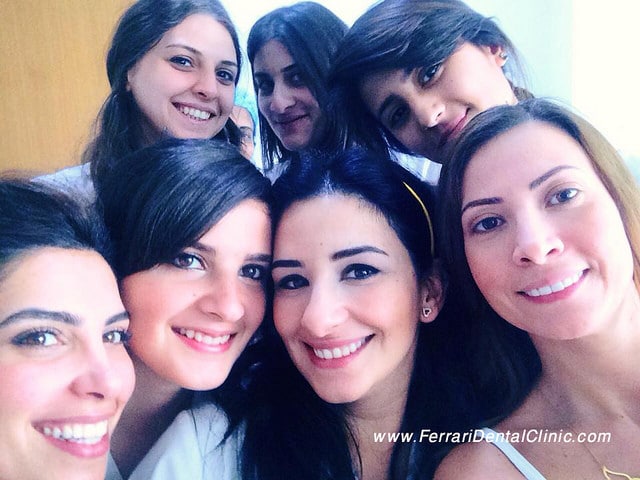 98. Lesotho
A 'herd boy' is excited to attend the opening ceremony of a new herd boy school in Lesotho, Africa.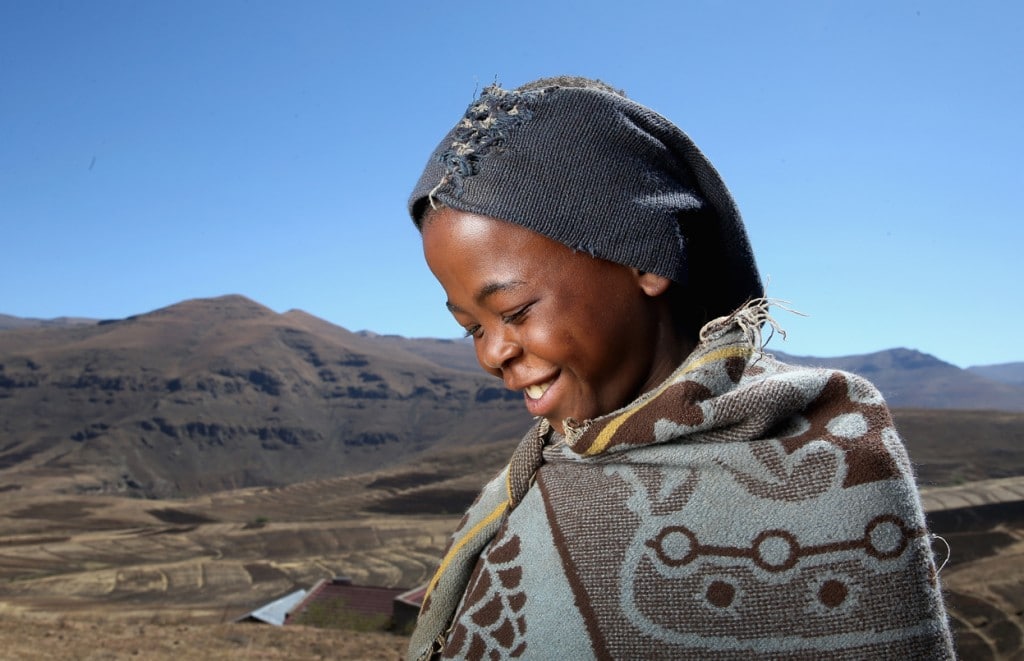 99. Liberia
Liberian boy preparing chicken feet. Foya, Liberia.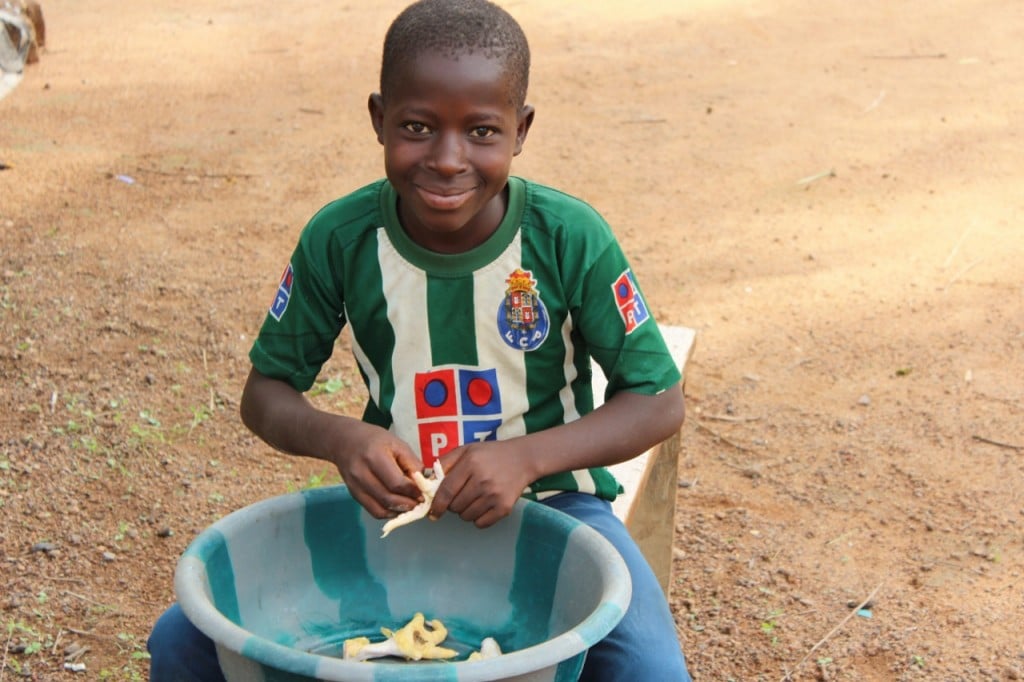 100. Libya
Beautiful veiled girl in Ghadames, Libya.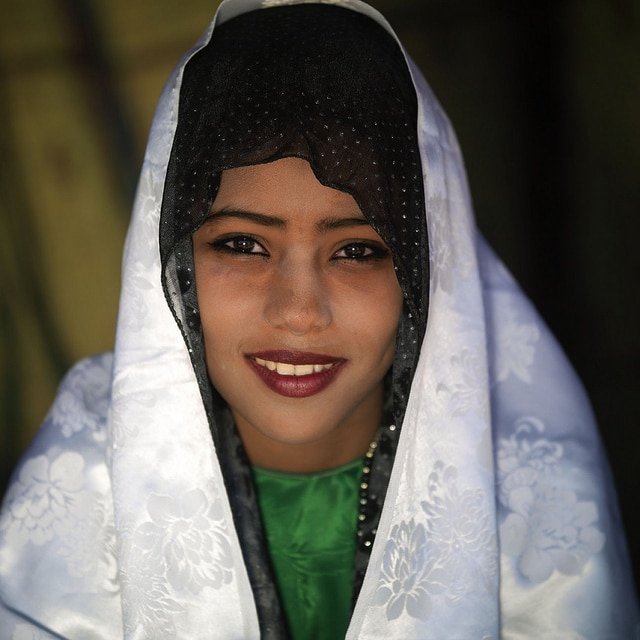 101. Liechtenstein
The alps, near Vaduz, Liechtenstein.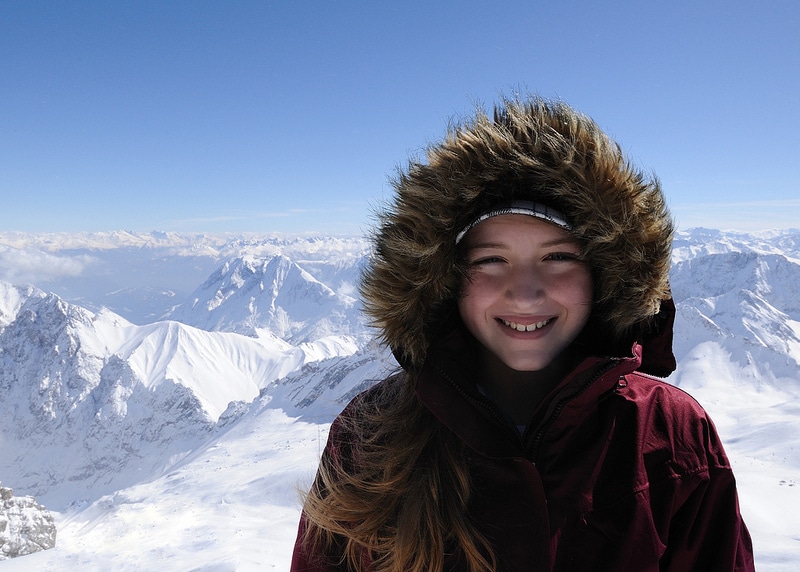 102. Lithuania
Teapots and jumping in Vilnius, Lithuania.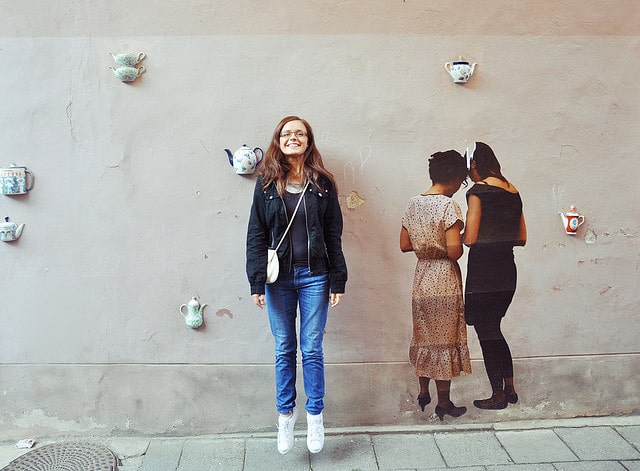 103. Luxembourg
Passers by witness a wedding in Luxembourg.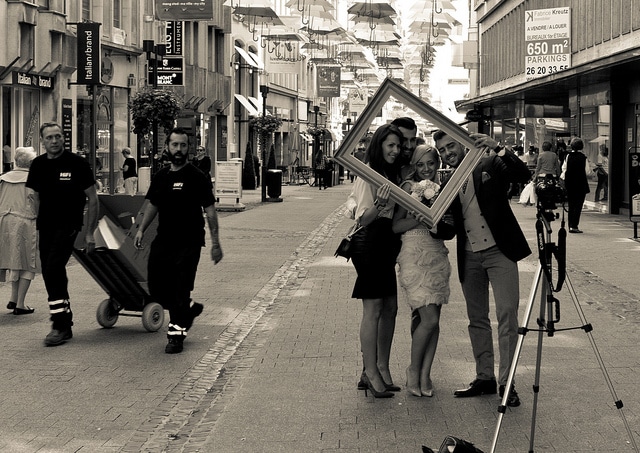 104. Macedonia
Friends share a drink and a chat in Skopje, Macedonia.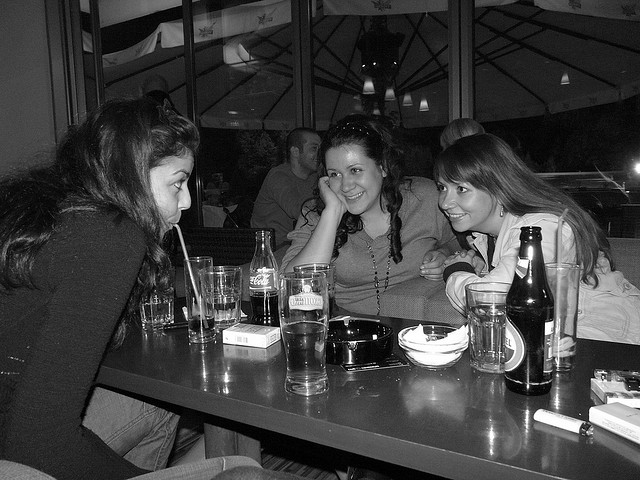 105. Madagascar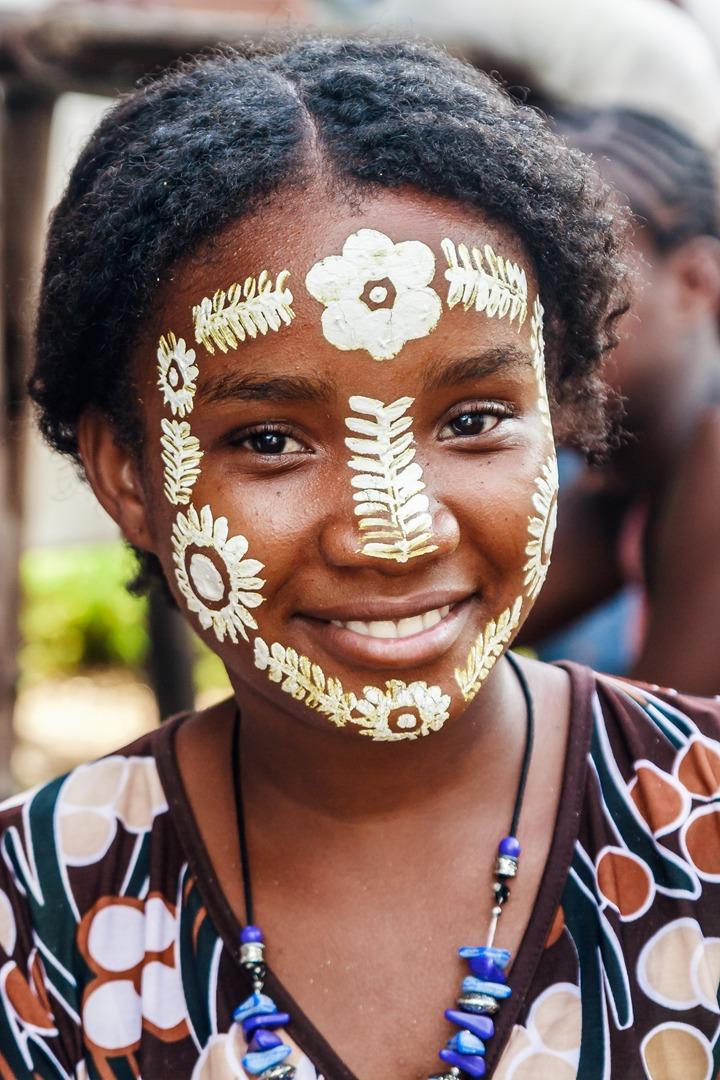 106. Malawi
A young girl smiles as she carries water from the lake near her village.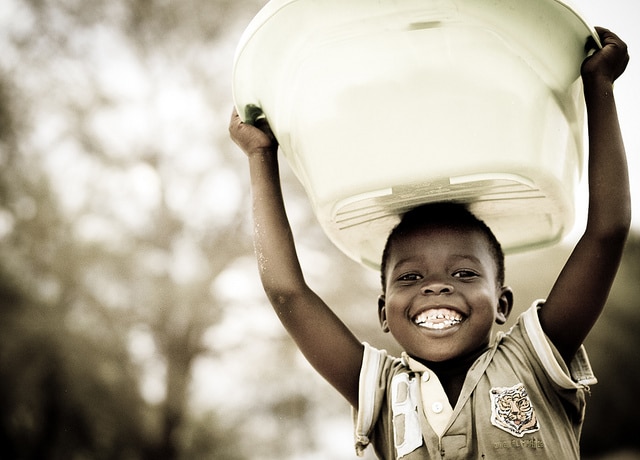 107. Malaysia
Children riding bikes in Penang, Malaysia.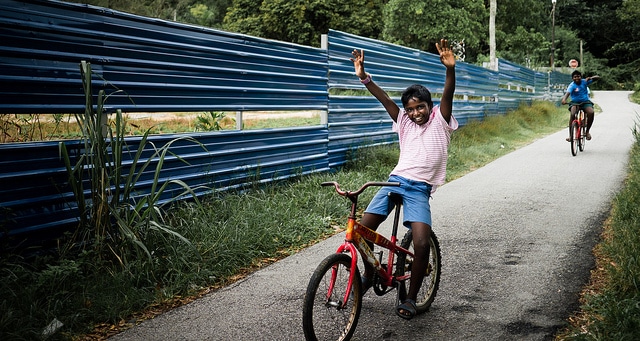 108. Maldives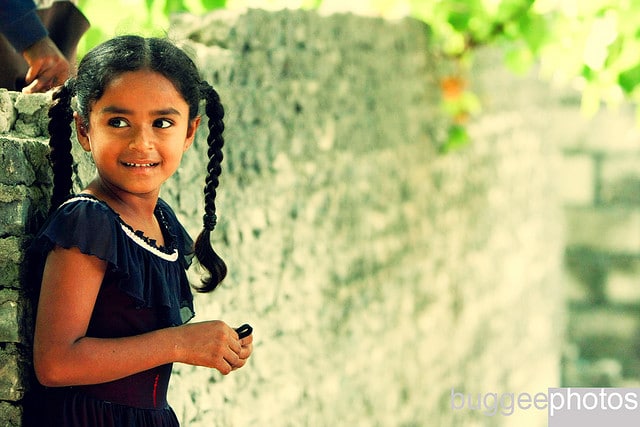 109. Mali
Fulani woman with a traditional lip tattoo, Mali.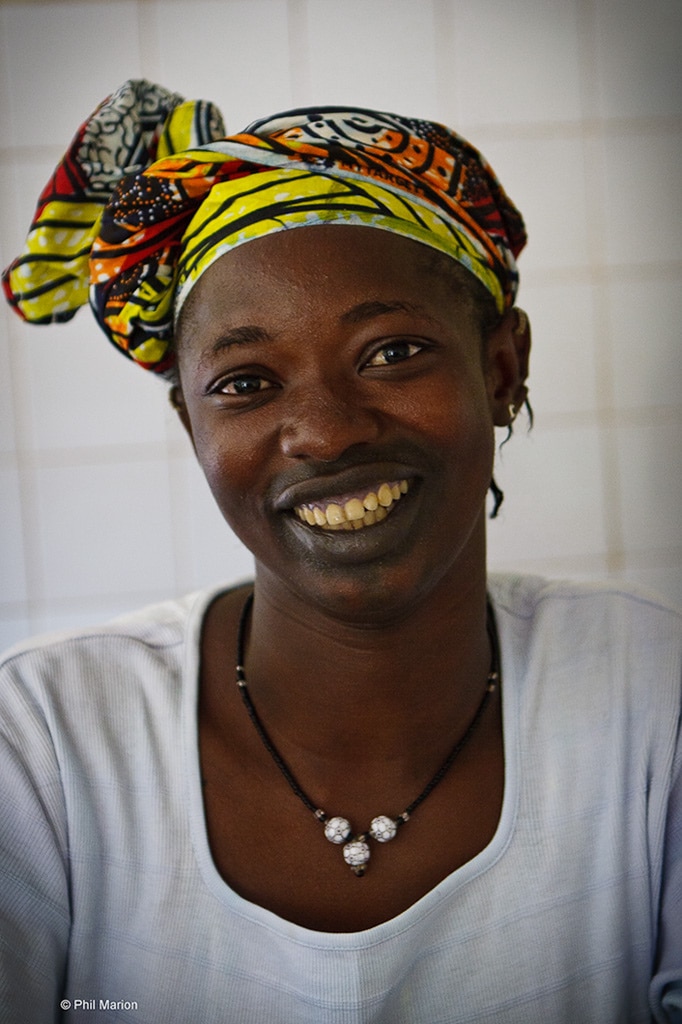 110. Malta
Tailor in the St. Georges area of Victoria, Gozo, Malta.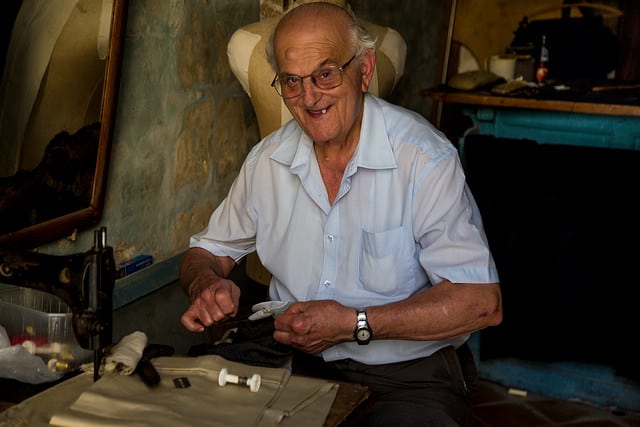 111. Marshall Islands
Marshallese are those with ancestry to the indigenous Micronesian people of the Marshall Islands located in the central Pacific Ocean.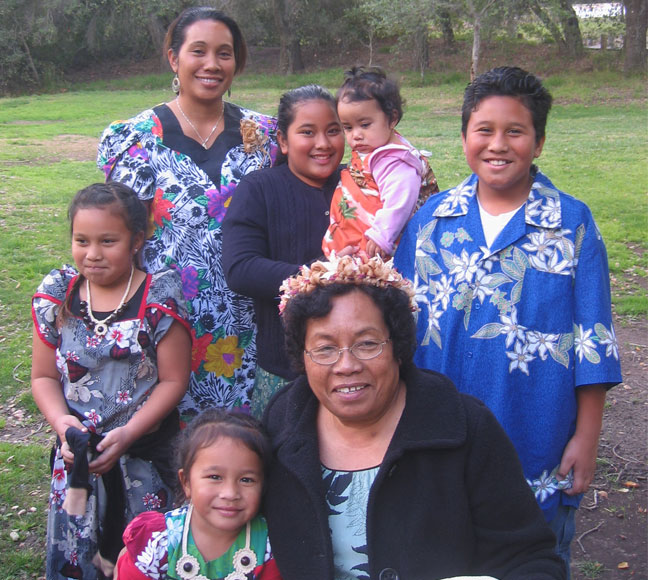 112. Mauritania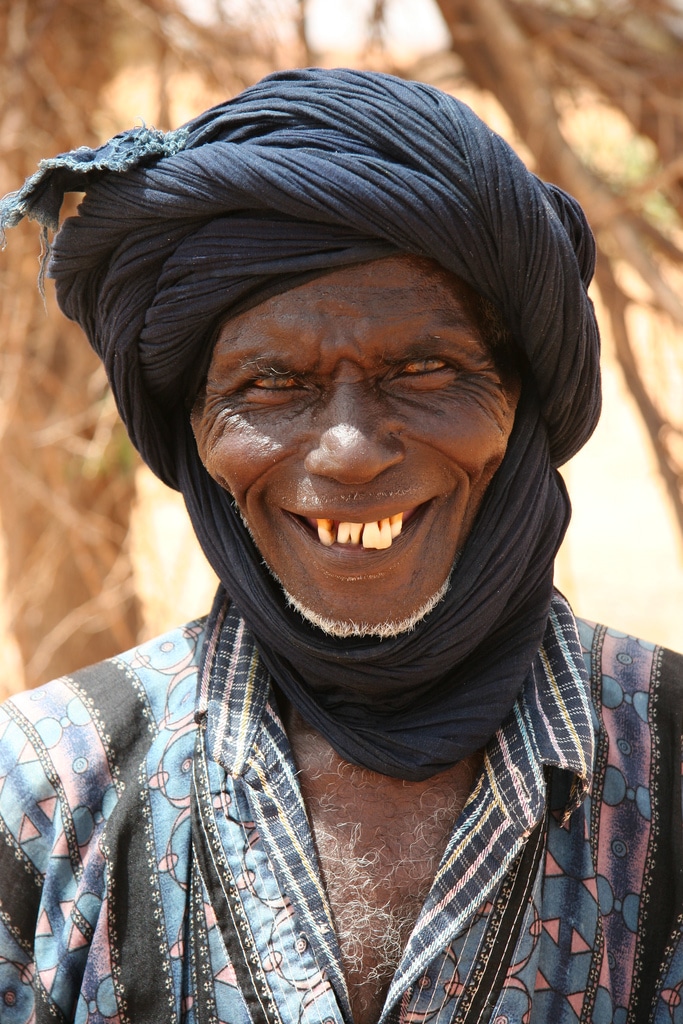 113. Mauritius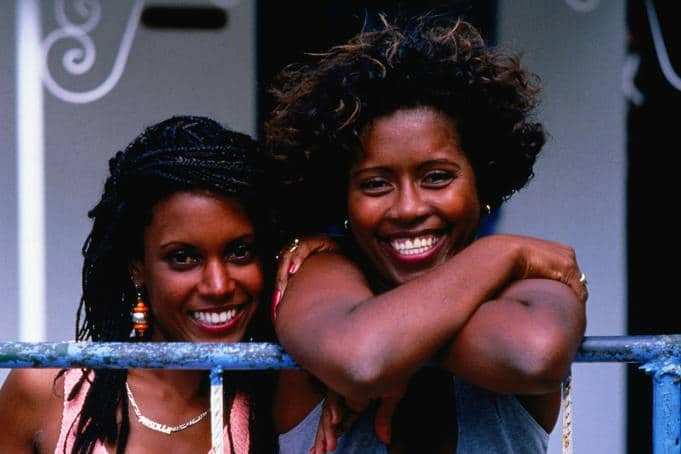 114. Mexico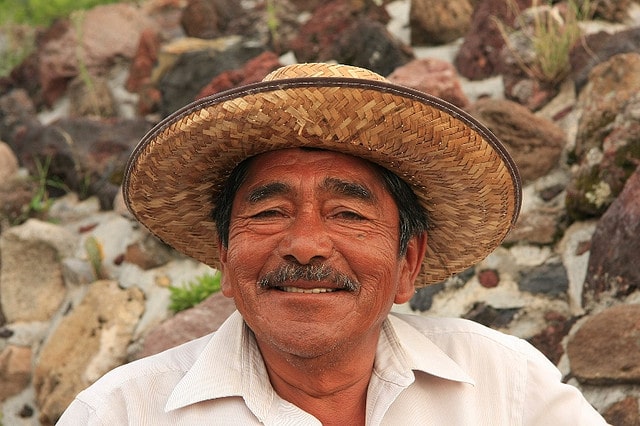 115. Micronesia
Girl smiles during her performance at the Saipan Flame Tree Festival.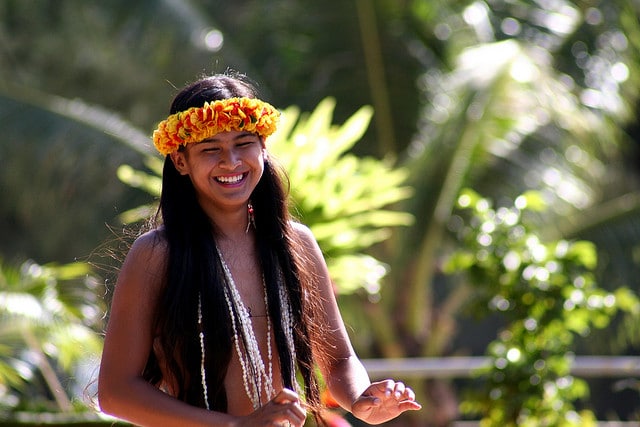 116. Moldova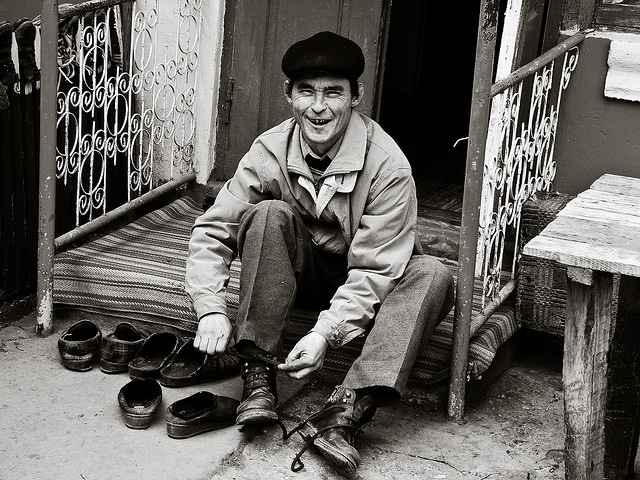 117. Monaco
Girl smiling in Starbucks, Monaco.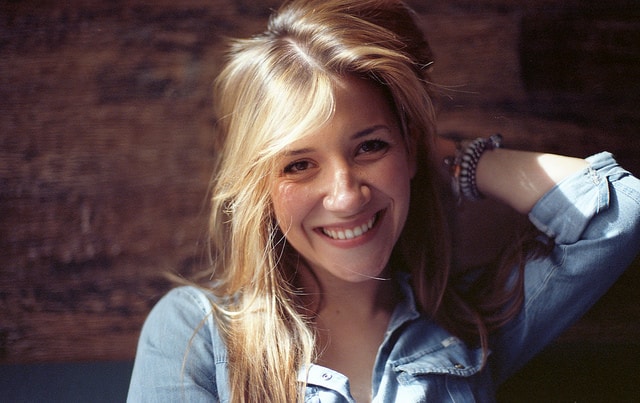 118. Mongolia
Smiling Mongolian rider.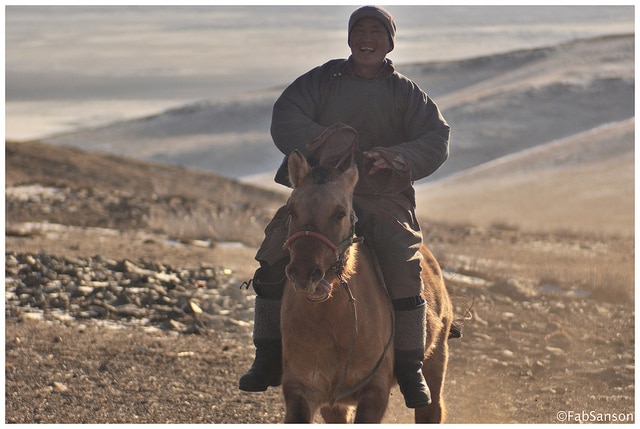 119. Montenegro
Smiling girl relaxing on a bench in Podgorica, Montenegro.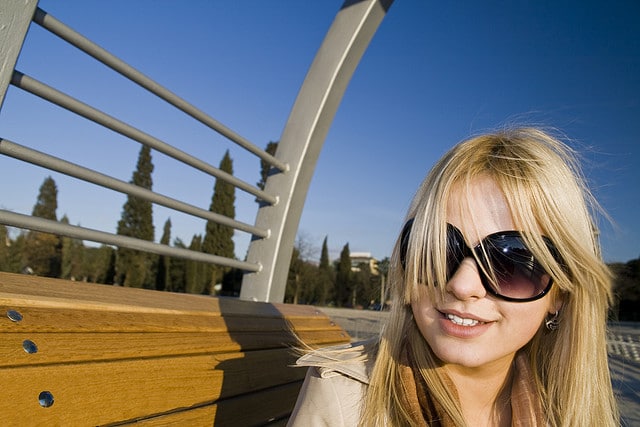 120. Morocco
A very young shopkeeper in Morocco.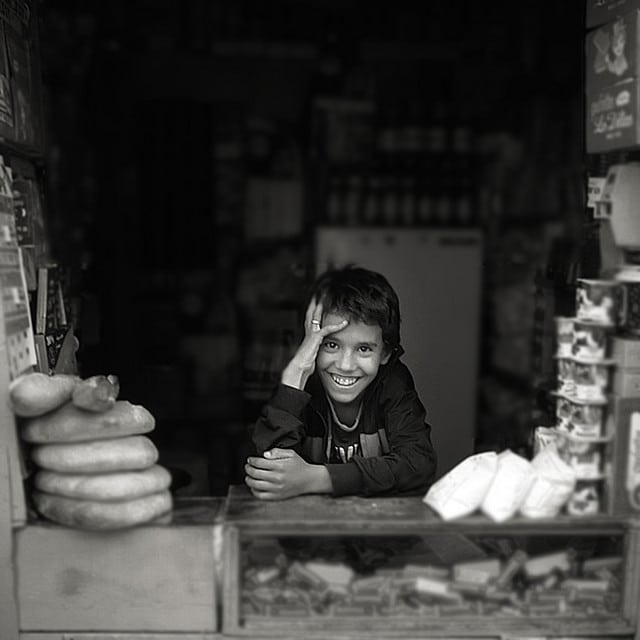 121. Mozambique
Osvaldo from Mozambique, on the playground (Save The Children).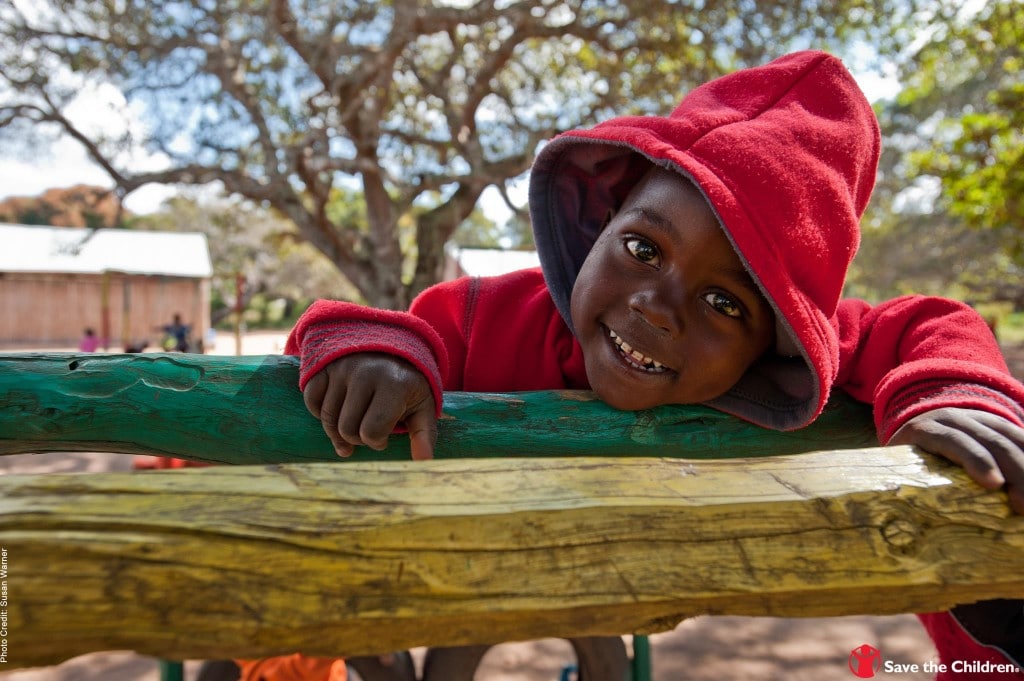 122. Myanmar (Burma)
A lovely couple selling roses by a Buddhist temple in Yangon.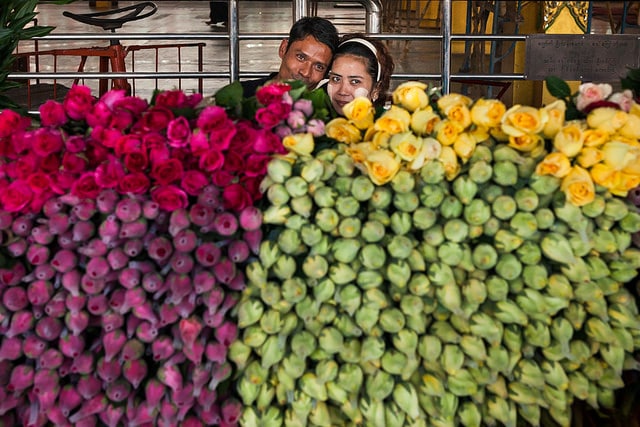 123. Namibia
Smiling Himba girl. The Himba are an indigenous people, native to Northern Namibia, with an estimated population of 50,000.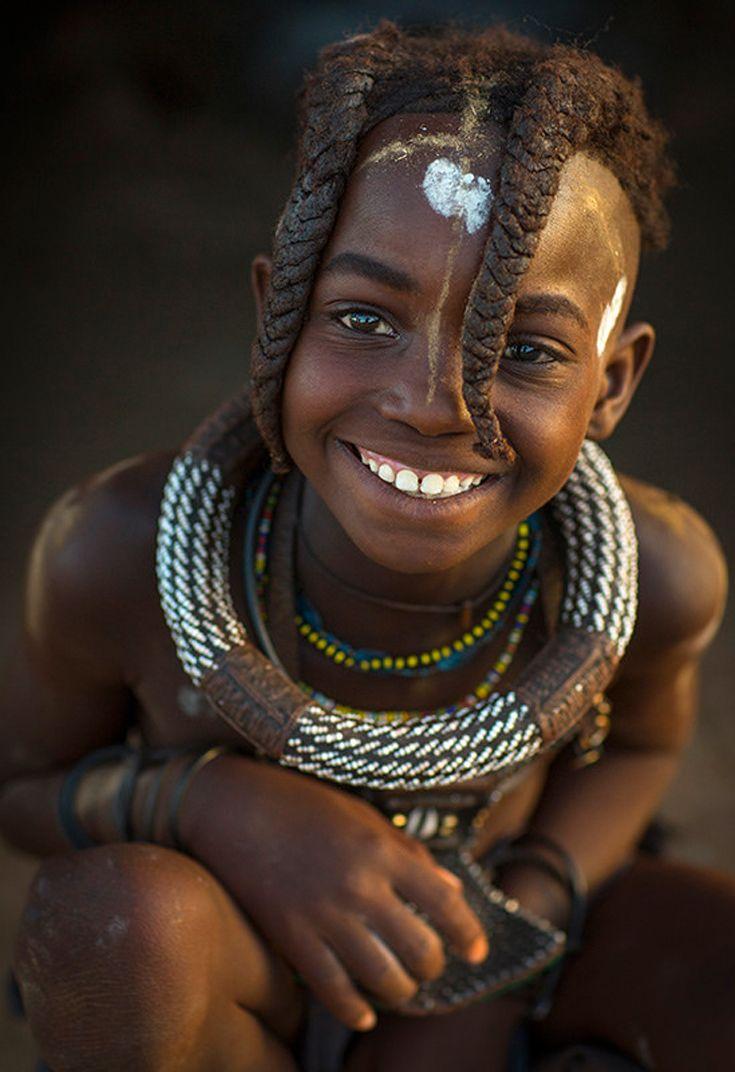 124. Nauru
A child smiles, wearing a welcome to Phuket t-shirt in a derelict factory in Nauru. Once having the highest income per capita in the Pacific, Nauru's economy and environment collapsed after decades of phosphate mining had been depleted (Greenpeace).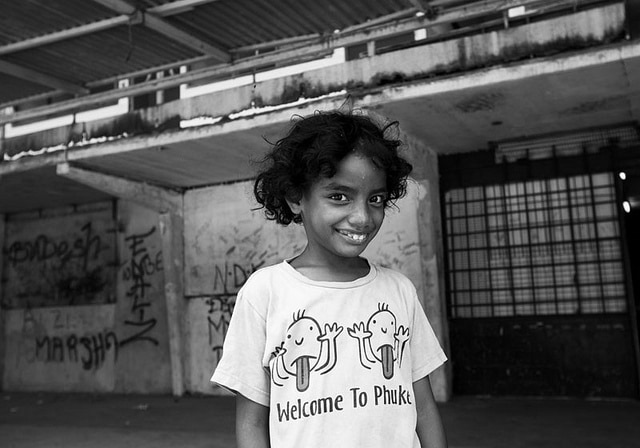 125. Nepal
Young Nepalese girl with incredible green eyes.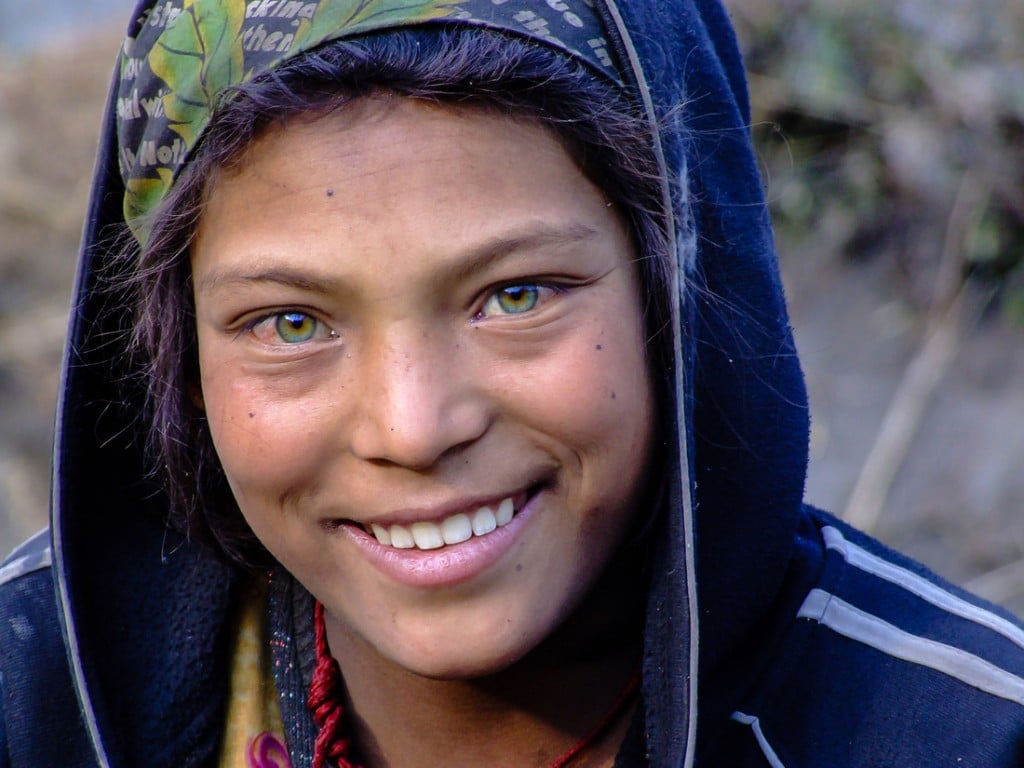 126. Netherlands
International pillow fight day in Dam square, Amsterdam, Netherlands.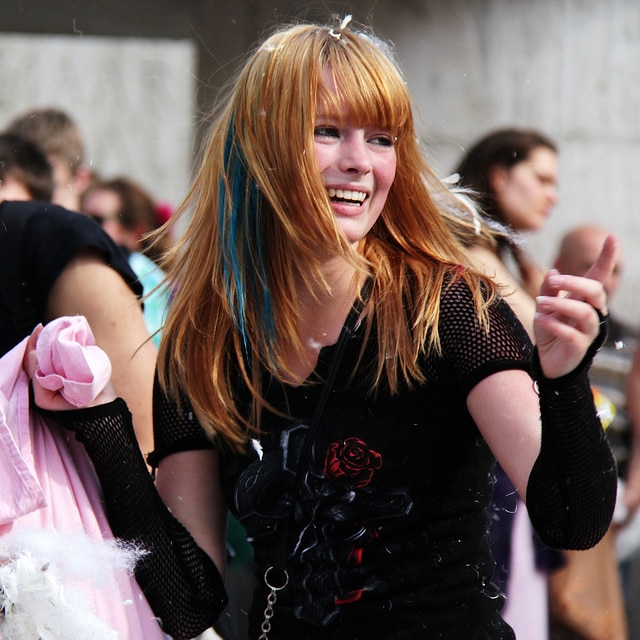 127. New Zealand
Bungee jumping in Taupo, New Zealand.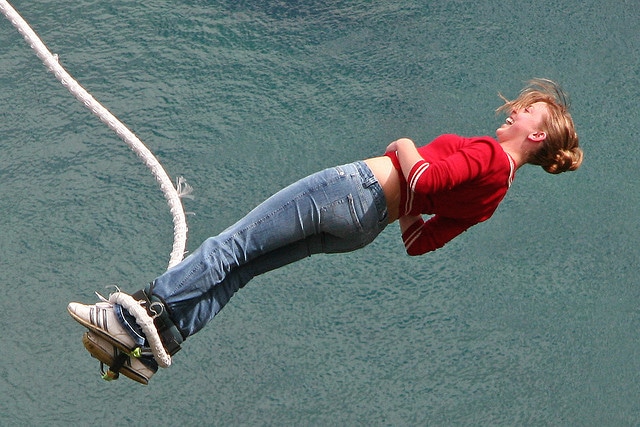 128. Nicaragua
Alberto, the 82 year old hermit, who has been carving murals on a cliff for over 30 years in Nicaragua.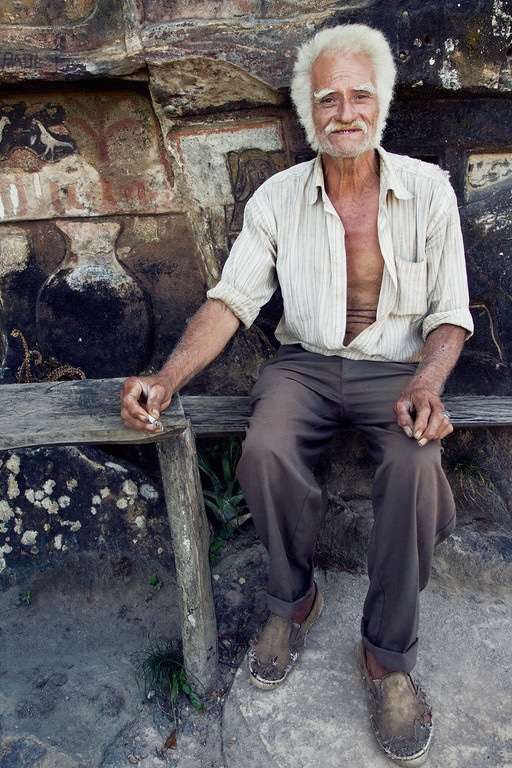 129. Niger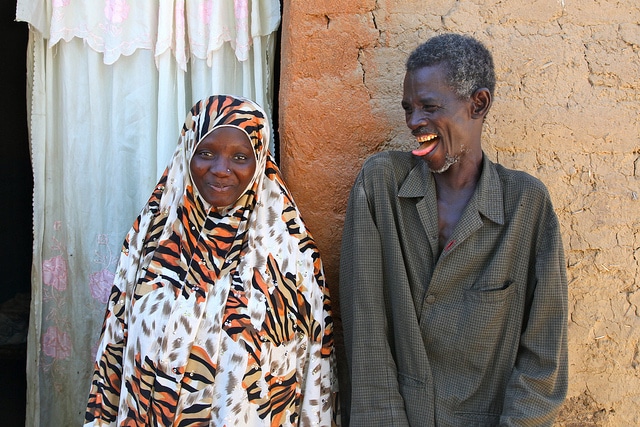 130. Nigeria
A boy wearing his uncle's cap in Lagos, Nigeria.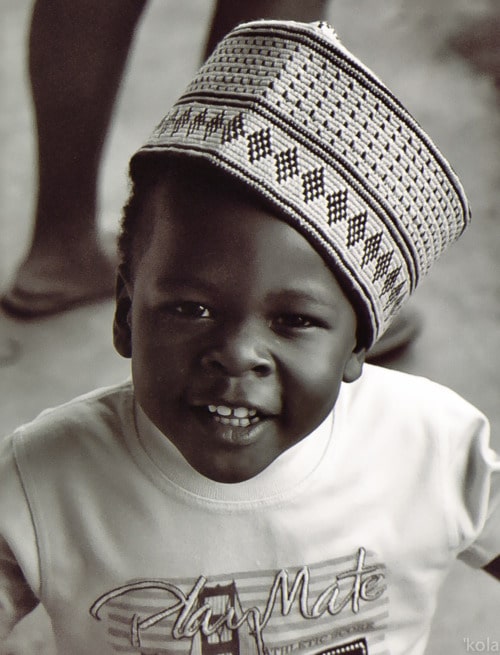 131. Norway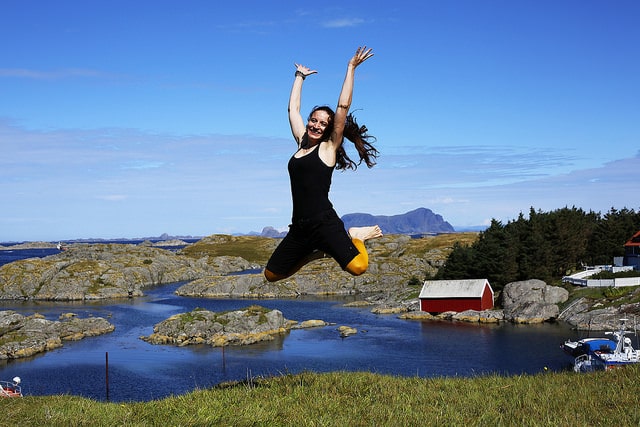 132. Oman
Taken in the livestock market in Nizwa, Oman.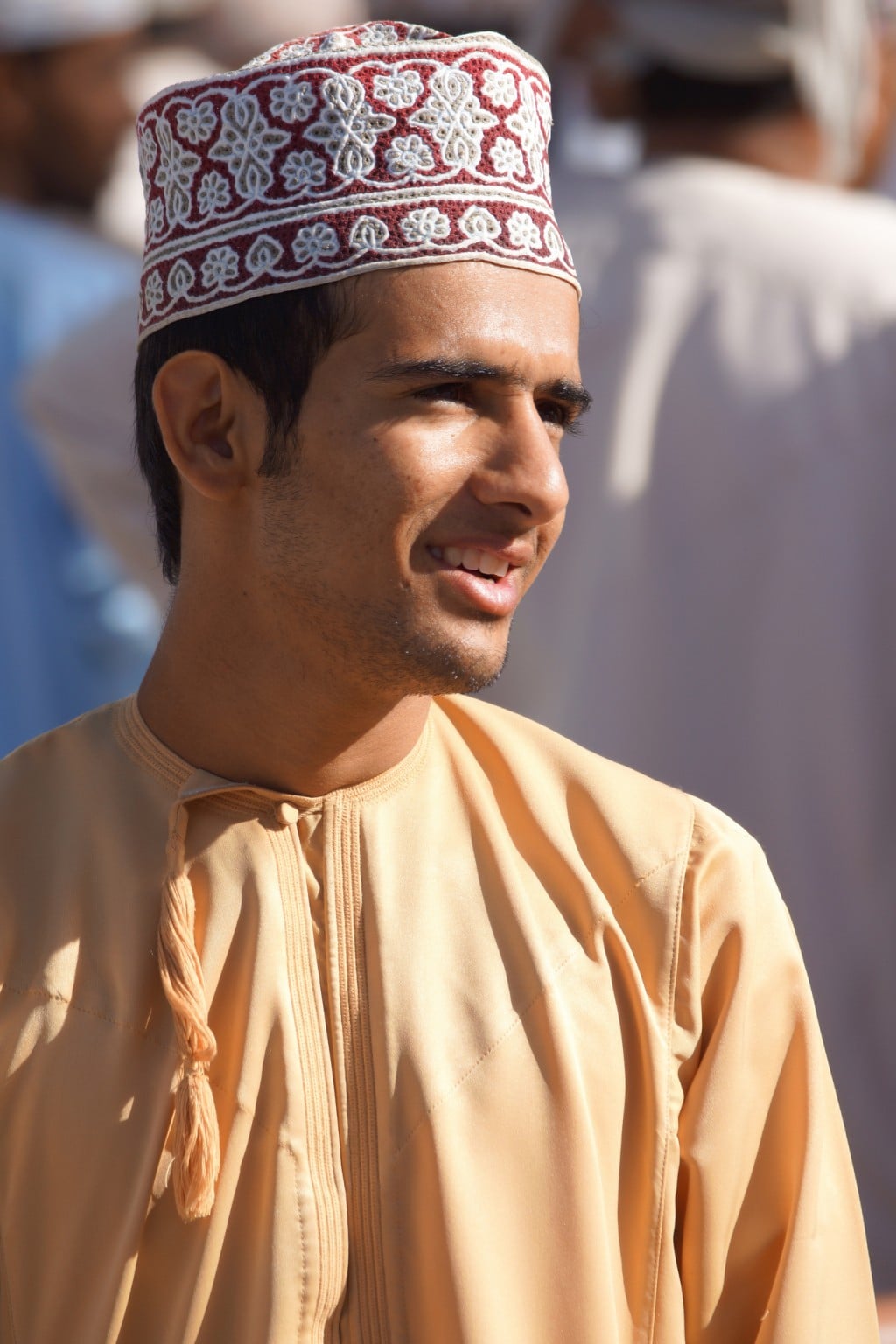 133. Pakistan
Inseparable brothers in Pakistan.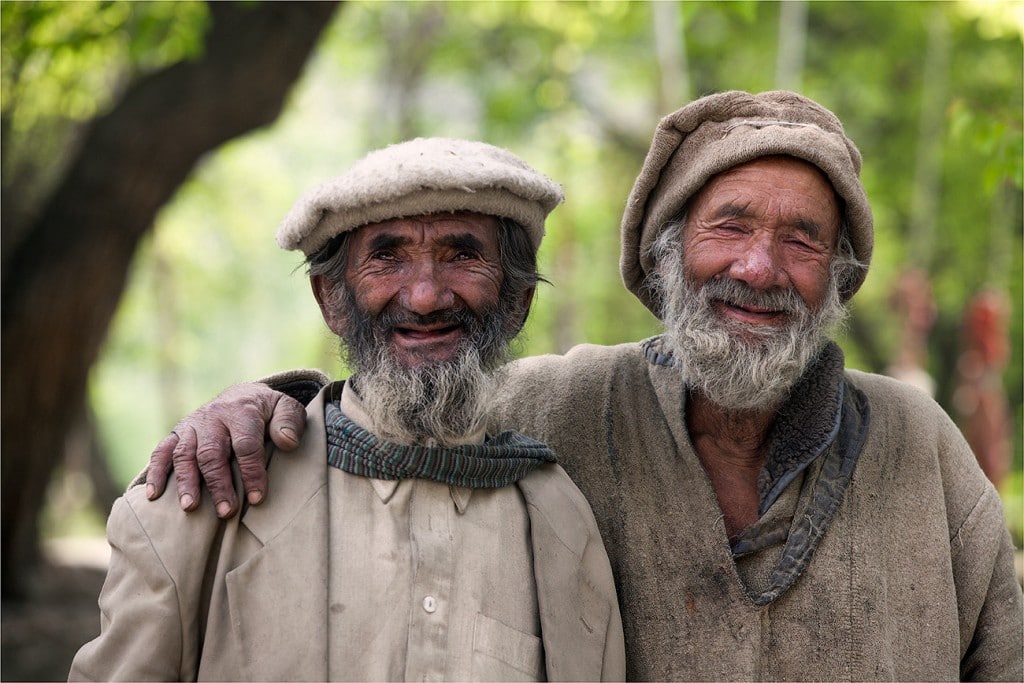 134. Palau
School children enjoy their morning snack on Mabul Island, Palau.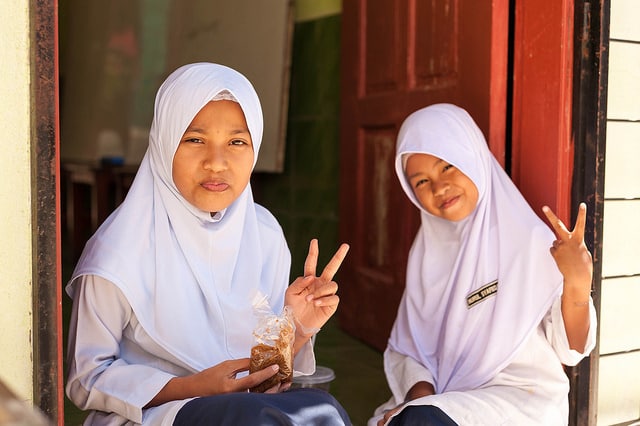 135. Panama
Smiling in boatman in Bocas del toro, Panama.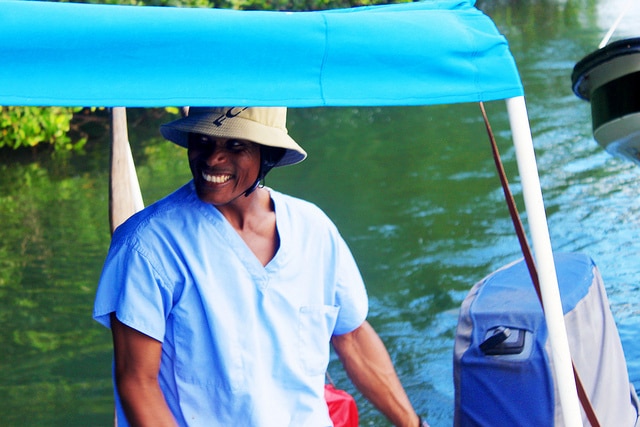 136. Papua New Guinea
Smiling woman from Trobriand island, Papua New Guinea.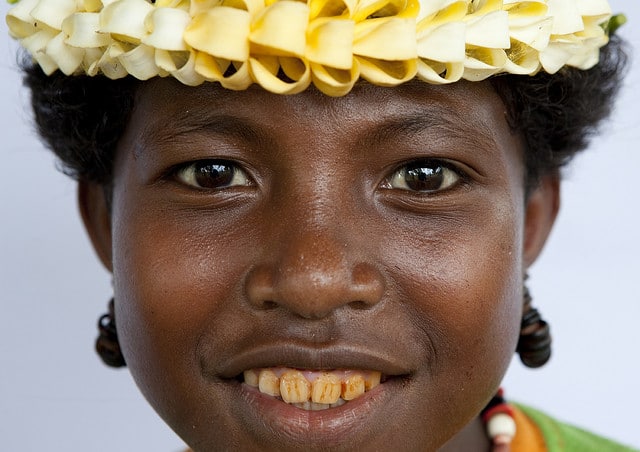 137. Paraguay
Chamacoco kids, Paraguay.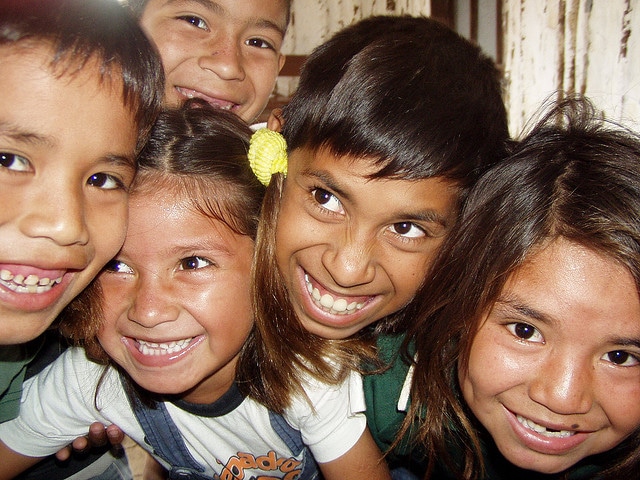 138. Peru
Luis from the Colca Canyon, Peru.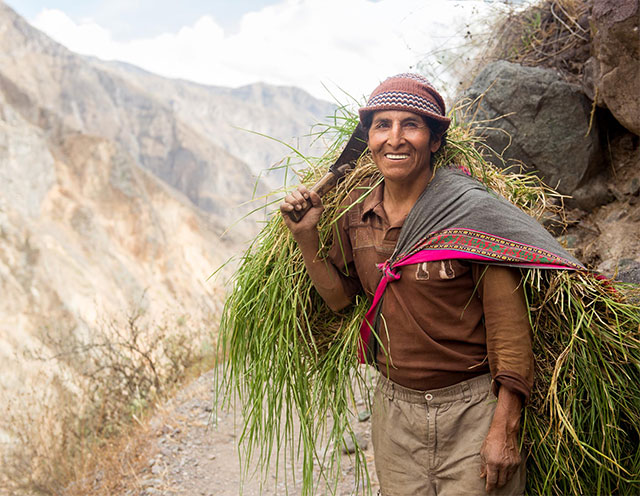 139. Philippines
2 young cousins pose for the camera in the Philippines.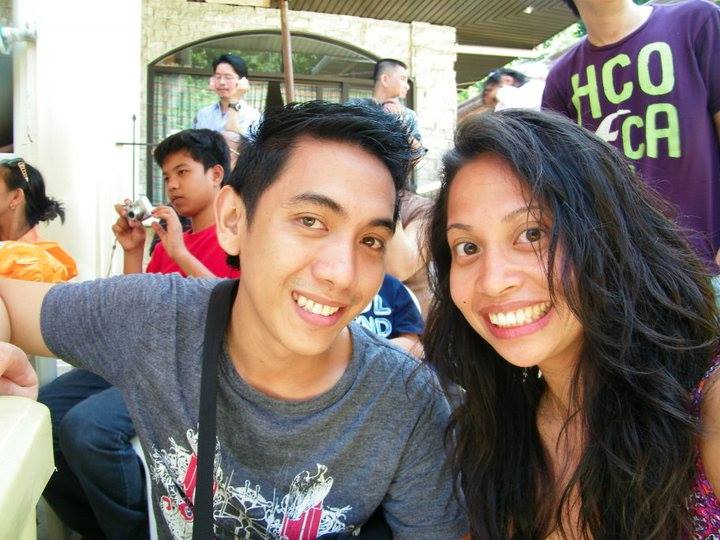 140. Poland
Polish students on a cold day in Warsaw.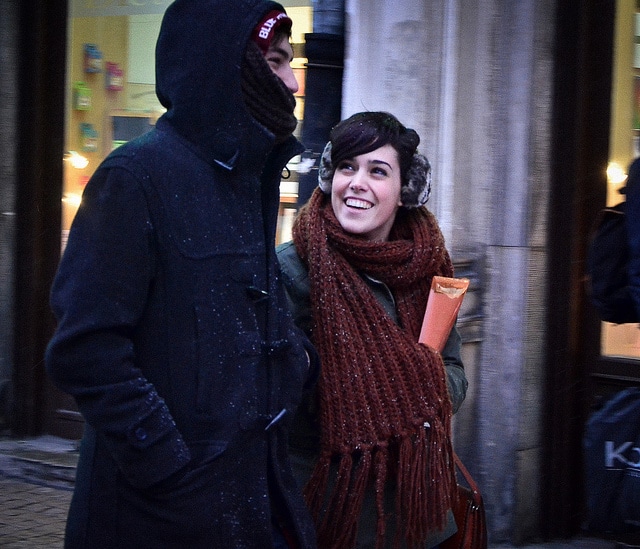 141. Portugal
Young man gives the peace sign in Lisbon.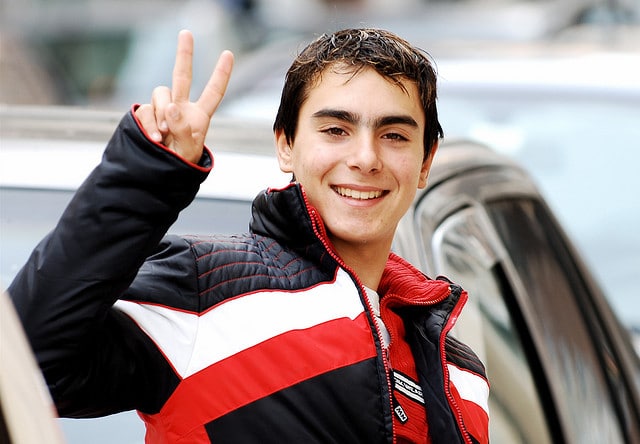 142. Qatar
Smiling worker braves the heat in Doha, Qatar.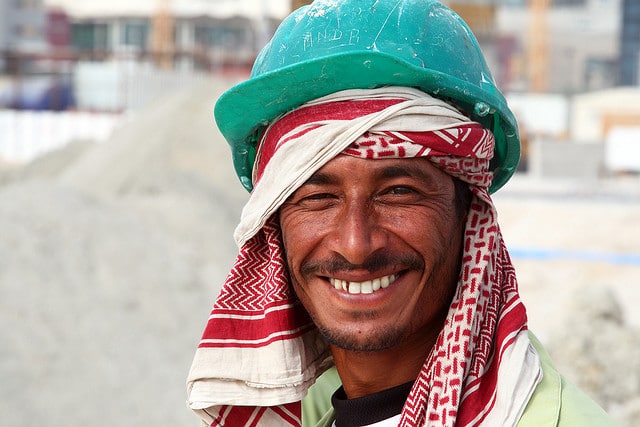 143. Romania
Mother and daughter in traditional Romanian dress.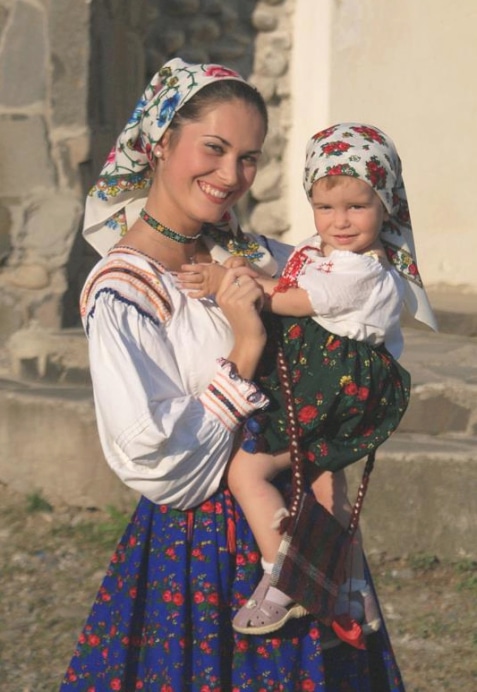 144. Russia
Olja and Lisa from Moscow.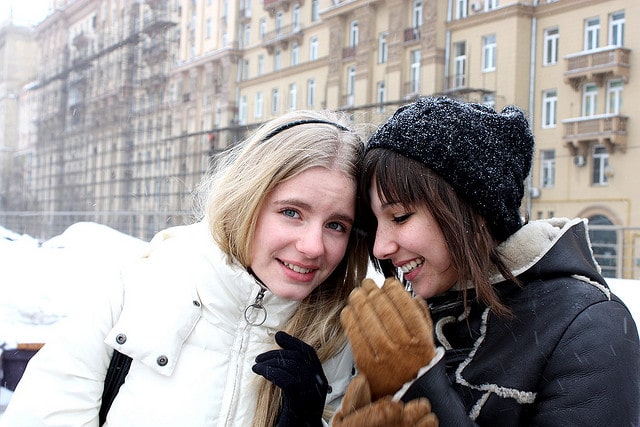 145. Rwanda
Girl selling tree tomatoes at a market in Rwanda.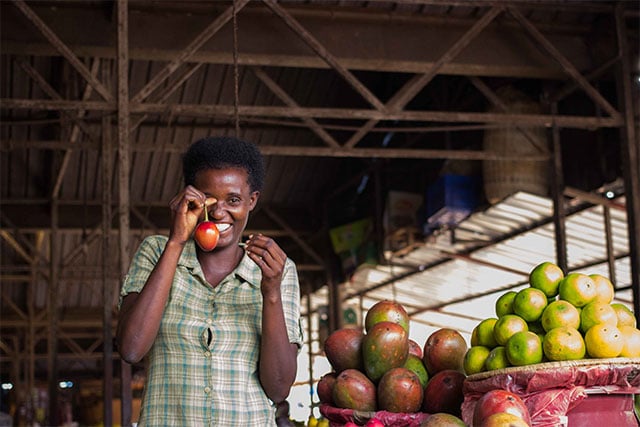 146. Saint Kitts & Nevis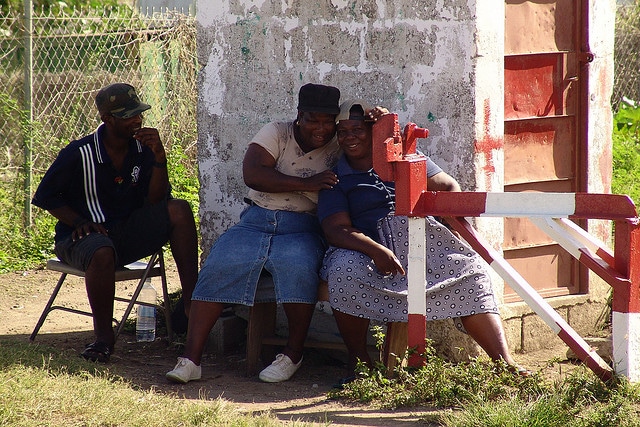 147. Saint Lucia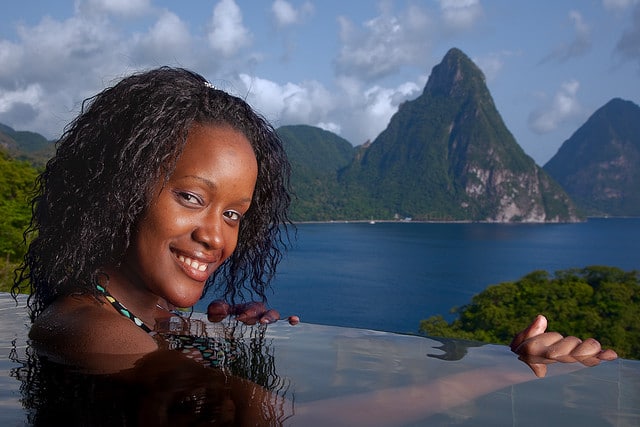 148. Saint Vincent and the Grenadines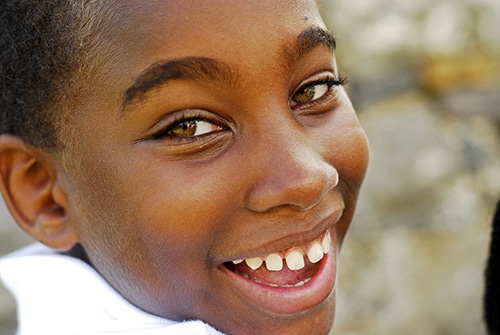 149. Samoa
Lava fields tour guide, Savai'i, Samoa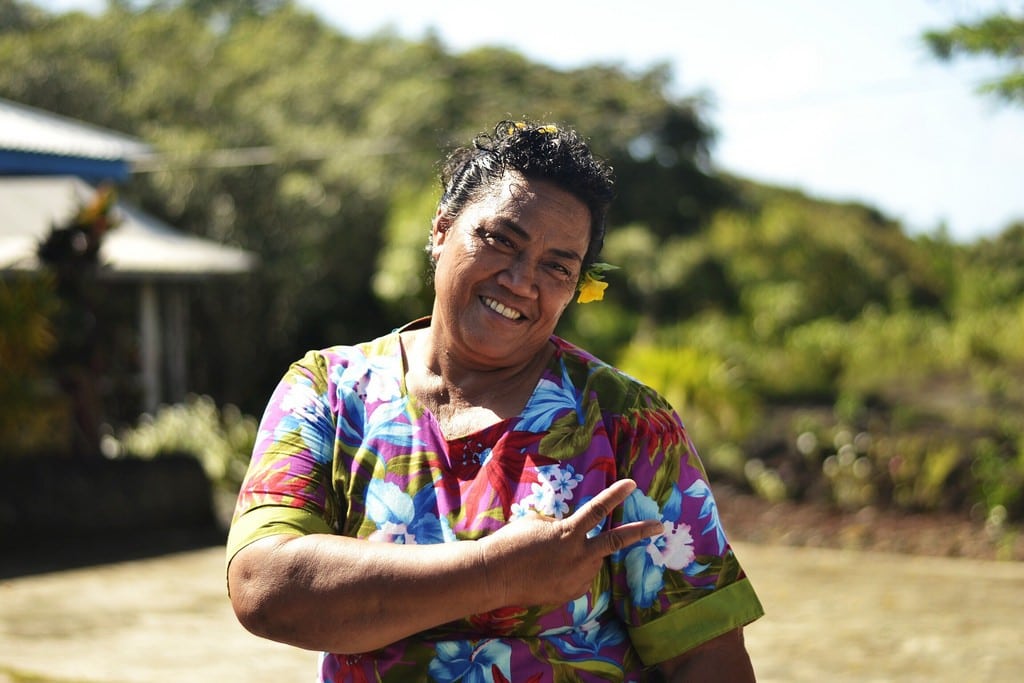 150. San Marino
Medieval festival in San Marino.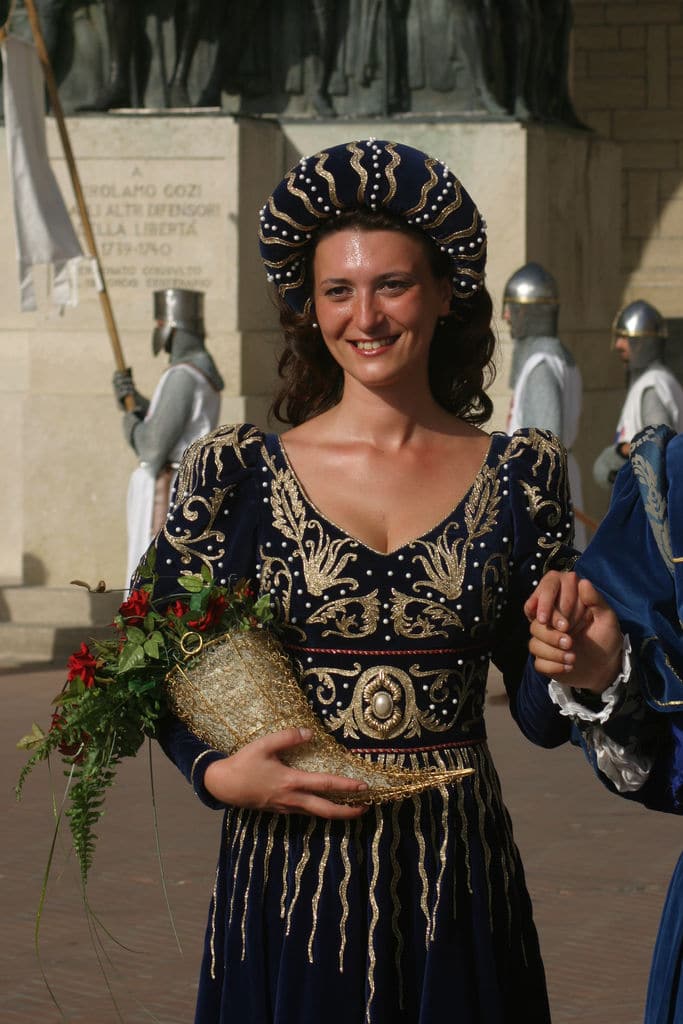 151. Sao Tome and Principe
Outdoor hair salon in Sao Tome.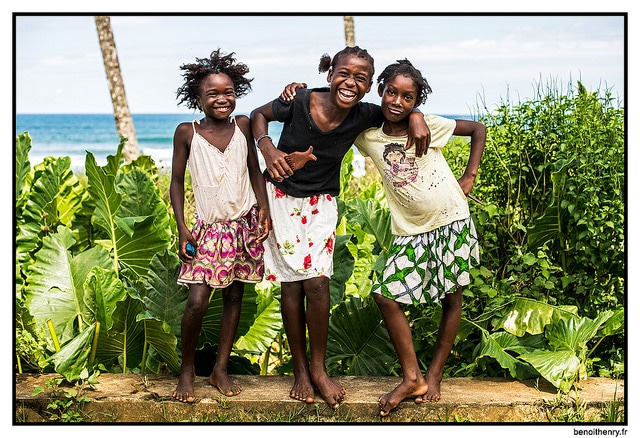 152. Saudi Arabia
The flower men of Tihama, Saudi Arabia.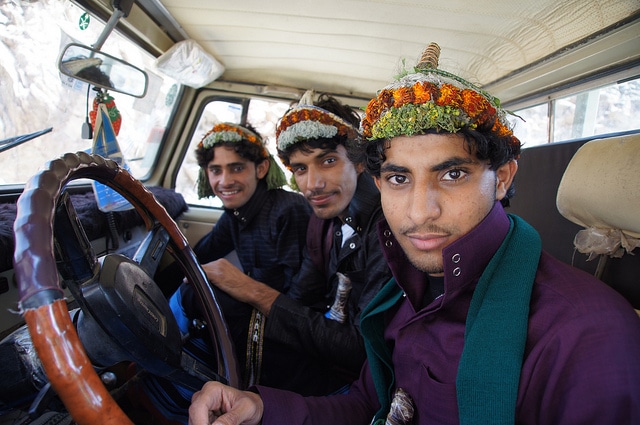 153. Senegal
Hairdressers at a salon in Dakar, Senegal.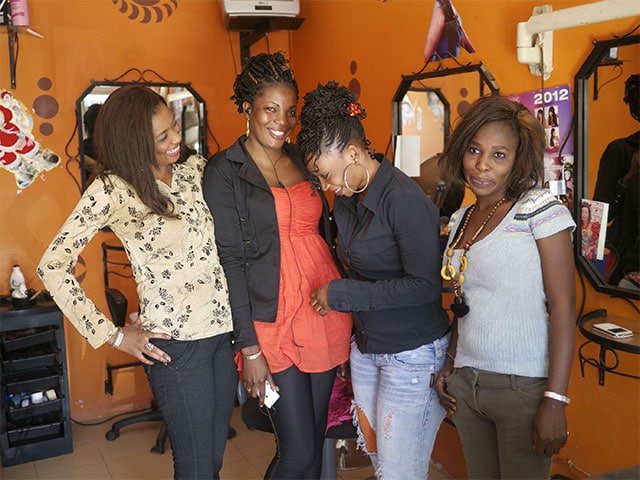 154. Serbia
Smiling singers in Belgrade, Serbia.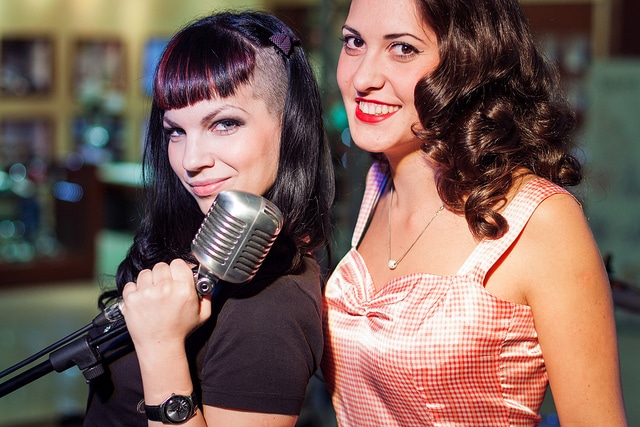 155. Seychelles
Gianni, a happy boat tour seller on the sland of Praslin in the Seychelles.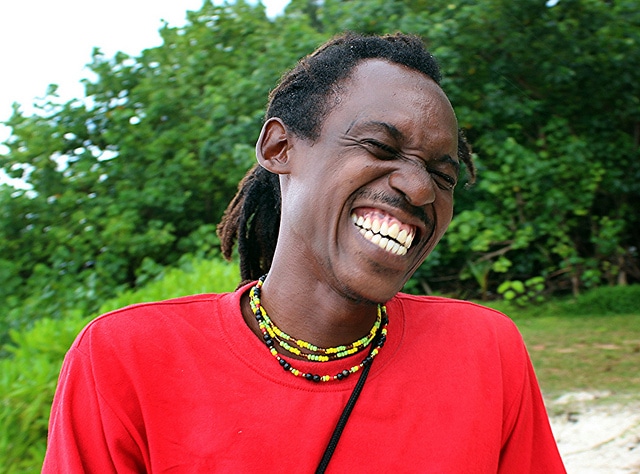 156. Sierra Leone
Smiling young woman in Sierra Leone, West Africa.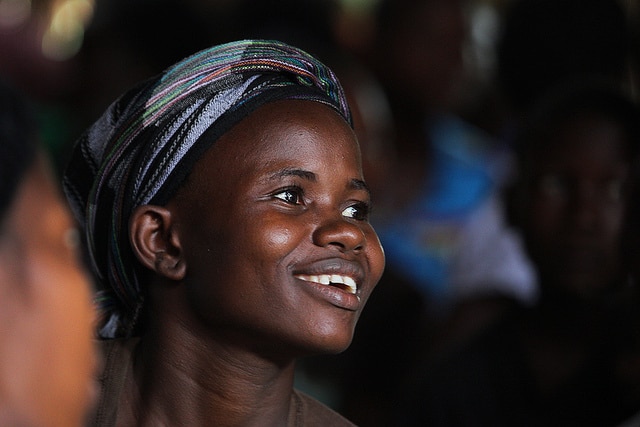 157. Singapore
Thumbs up from the streets of Singapore.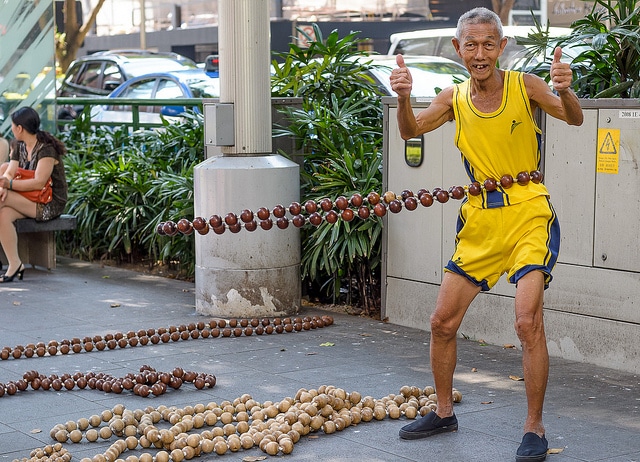 158. Slovakia
Smiling on the streets of Bratislava, Slovakia.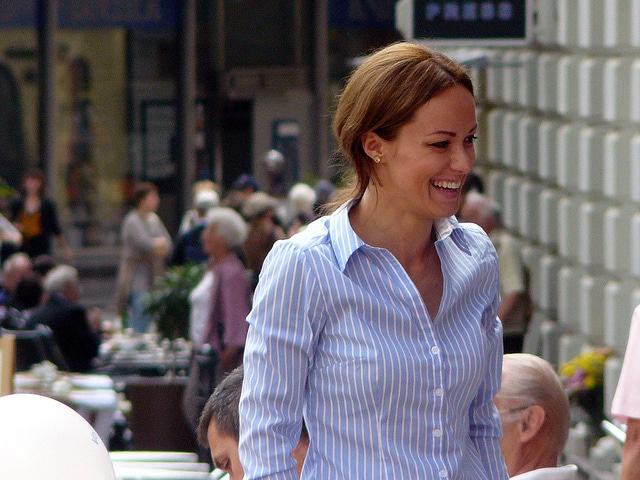 159. Slovenia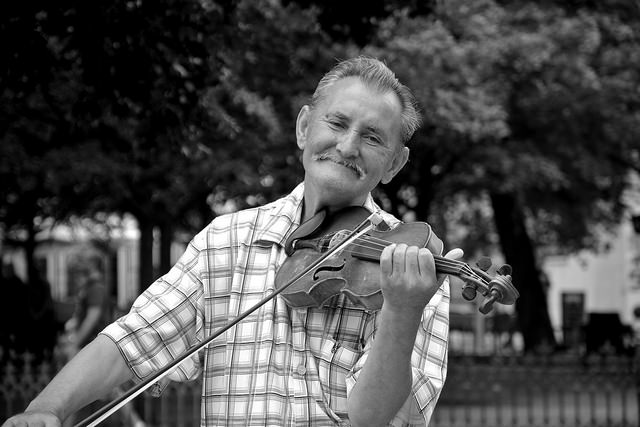 160. Solomon Islands
The people of the Solomon Islands, East of Papua New Guinea have puzzled scientists for years with their unique dark hair skin and blonde hair. A recent genetic study found that the islanders have a 'homegrown' gene that gives them the blonde hair and is different from Europeans.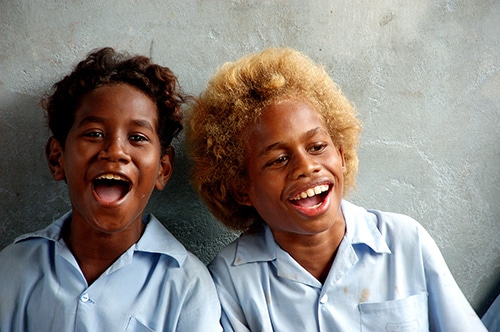 161. Somalia
Smiling Somali man.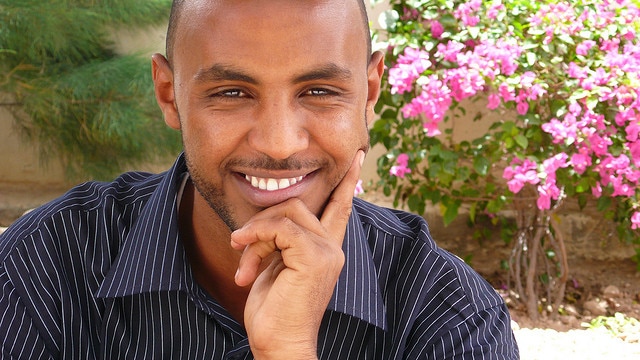 162. South Africa
Ndebele woman, South Africa.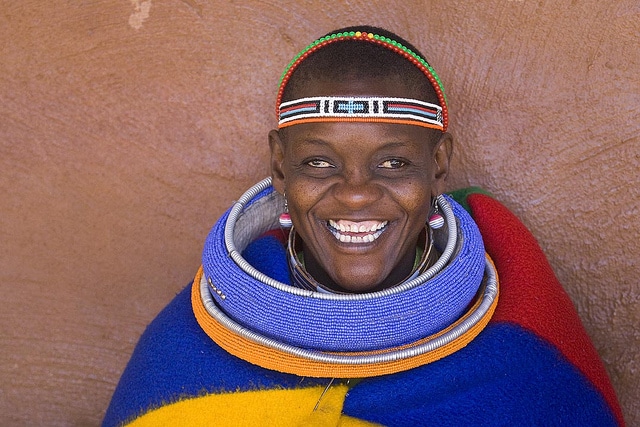 163. South Sudan
Refugee in one of the remotest areas of South Sudan (UNHCR).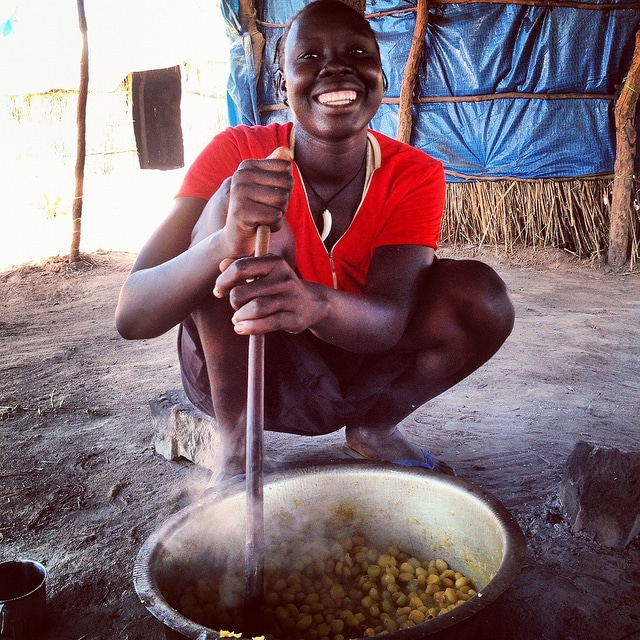 164. Spain
Girl with amazing eyes and smile in the North of Spain.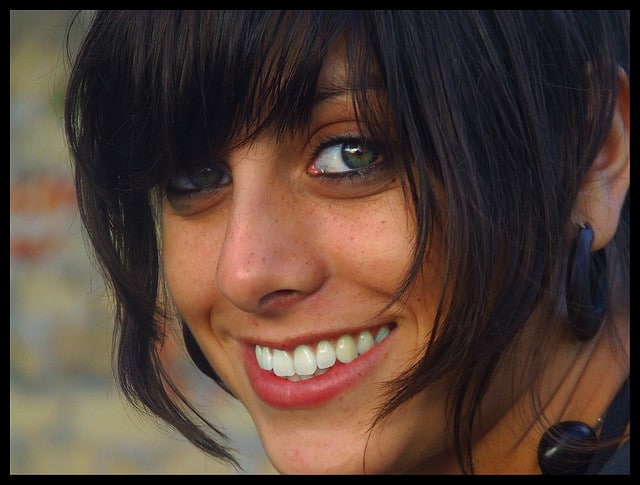 165. Sri Lanka
4 students from the University of Colombo, Sri Lanka.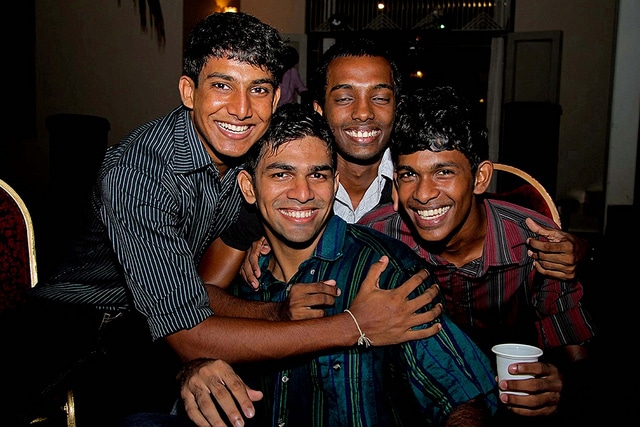 166. Sudan
Smiling student in Khartoum, Sudan.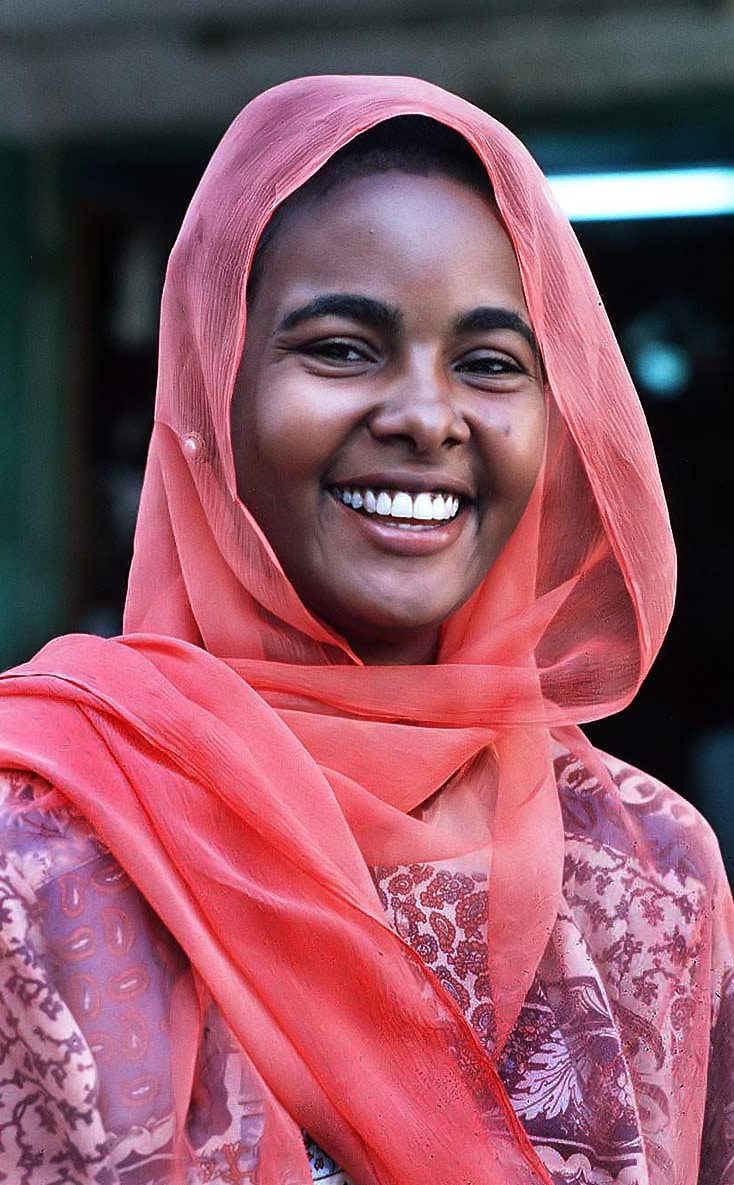 167. Suriname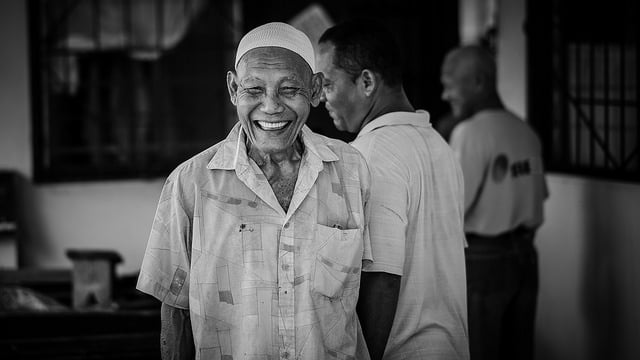 168. Swaziland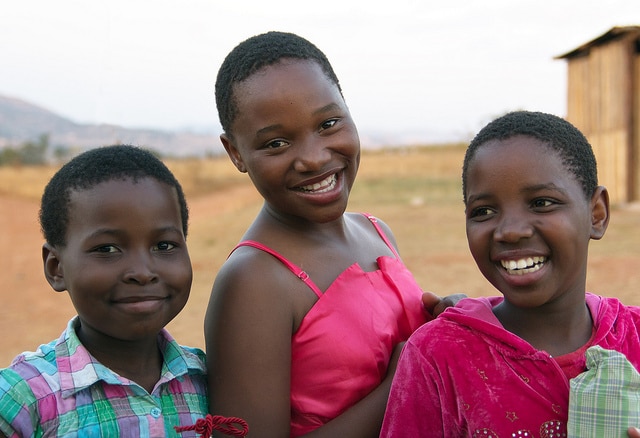 169. Sweden
Swedish blogger photographed at Spotlife's blog awards in Stockholm.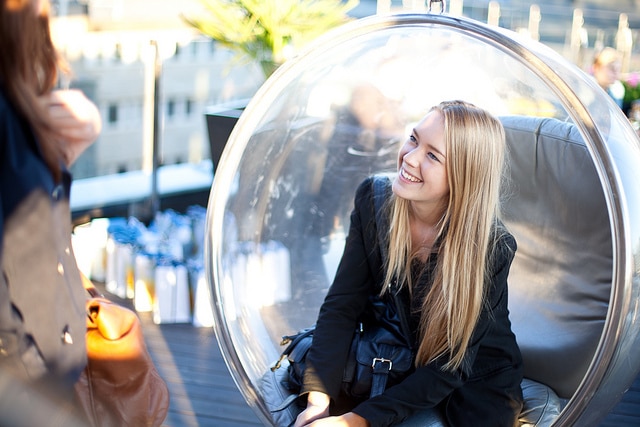 170. Switzerland
A warm handshake in Basel, Switzerland.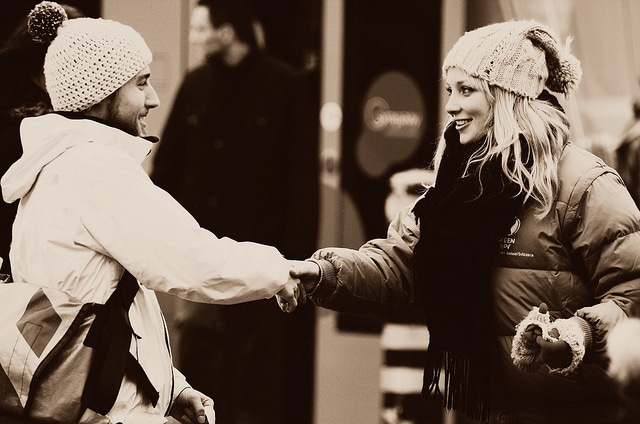 171. Syria
Pizza parlor in Damascus.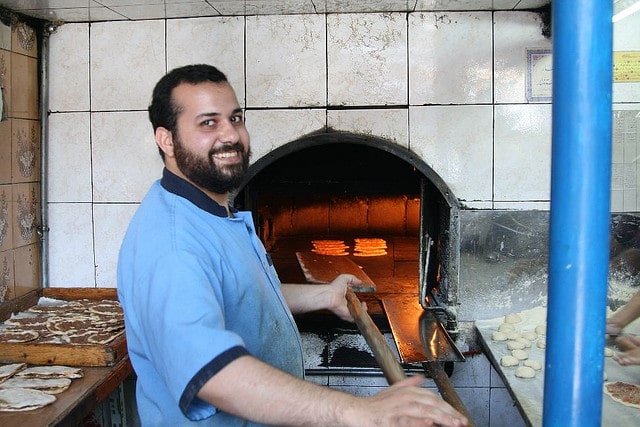 172. Taiwan
Girl with a beautiful smile in Taiwan.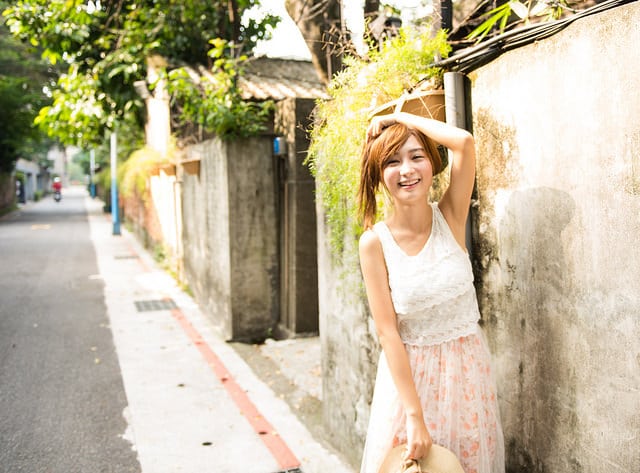 173. Tajikistan
Close kyrgyz friends in Murghab, Tajikistan.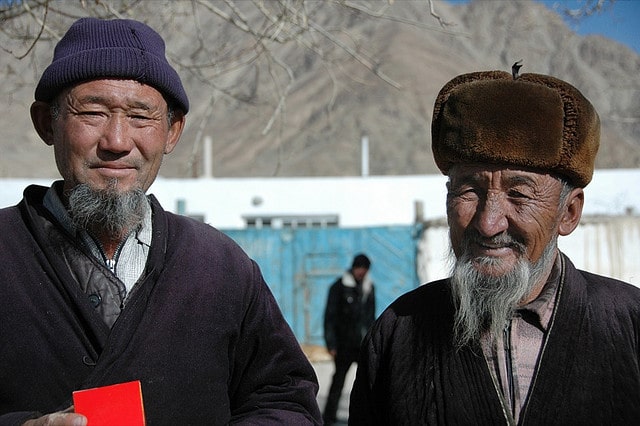 174. Tanzania
Smiling coconut seller in Ngambo, Zanzibar, Tanzania.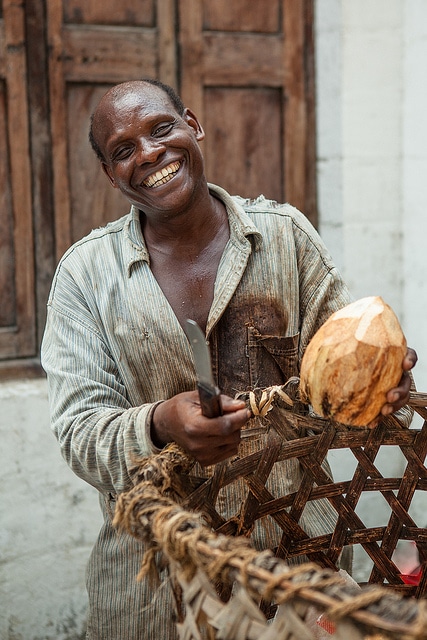 175. Thailand
Elephant ride seller's daughter in Kanchanaburi, Thailand.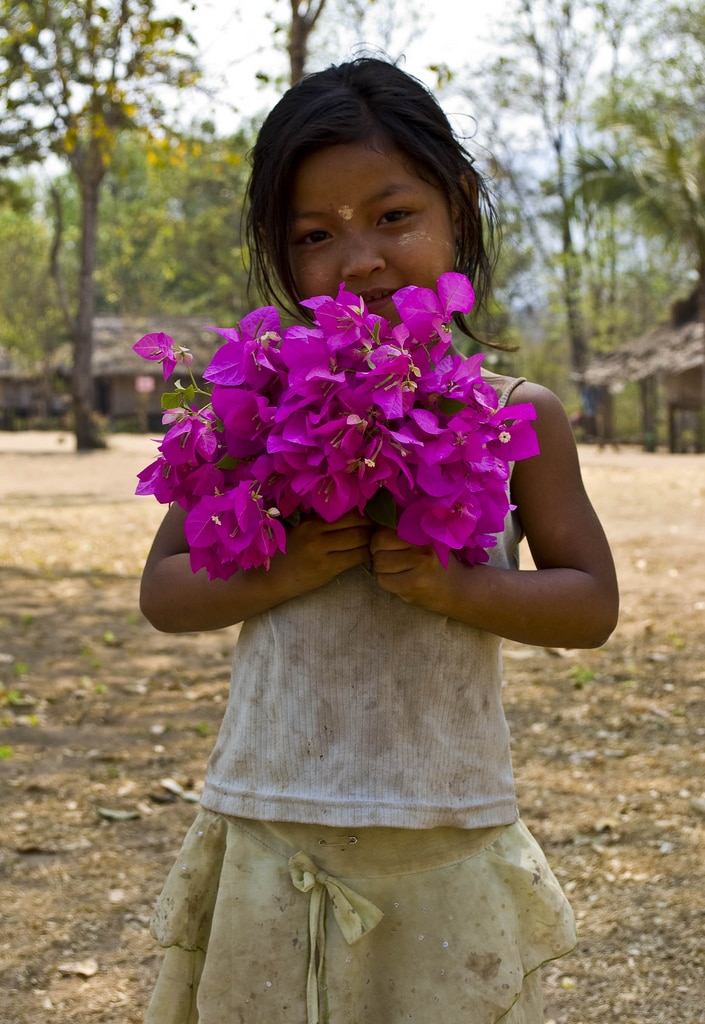 176. Togo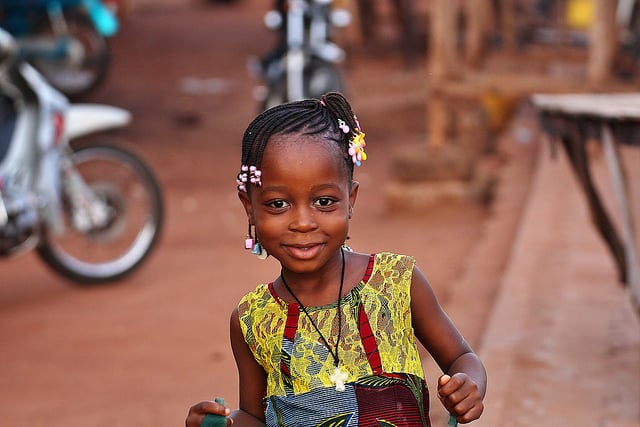 177. Tonga
Beautiful Tongan smile.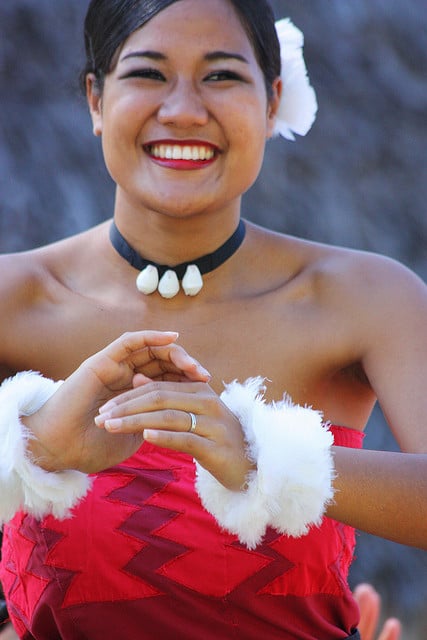 178. Trinidad and Tobago
Smiling carnival masquerader, Trinidad.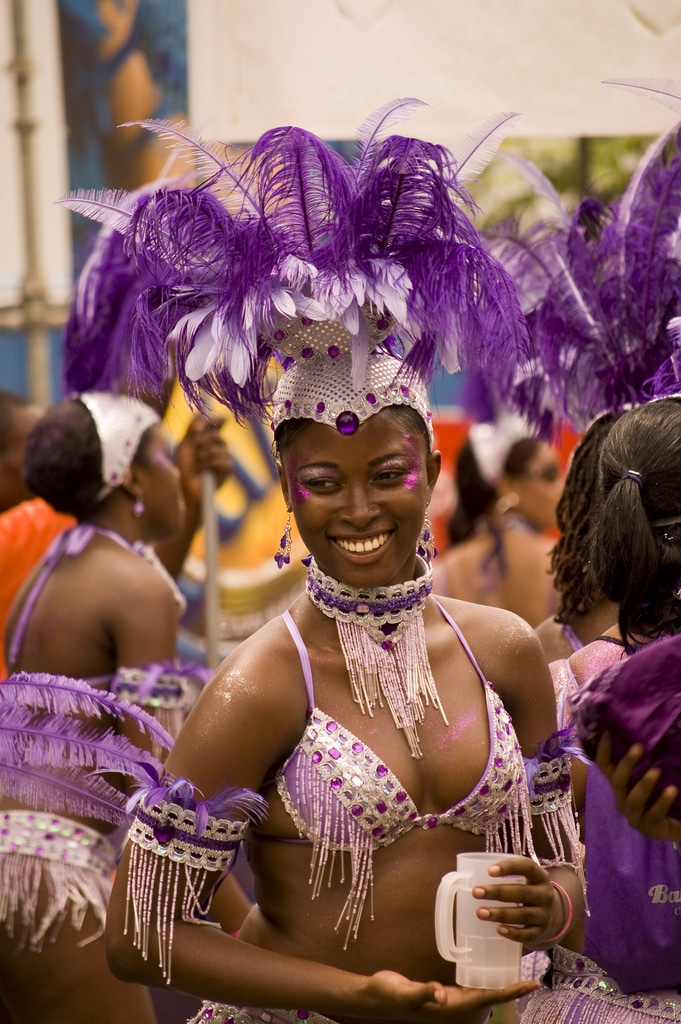 179. Tunisia
Smiling Tunisian woman in the Medina.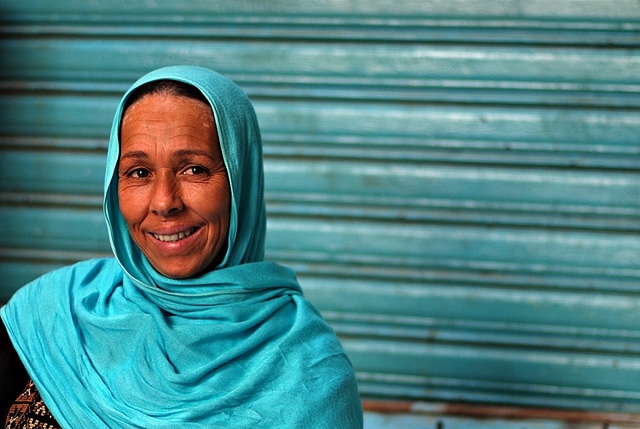 180. Turkey
A tired smile in the city where East meets West, Istanbul.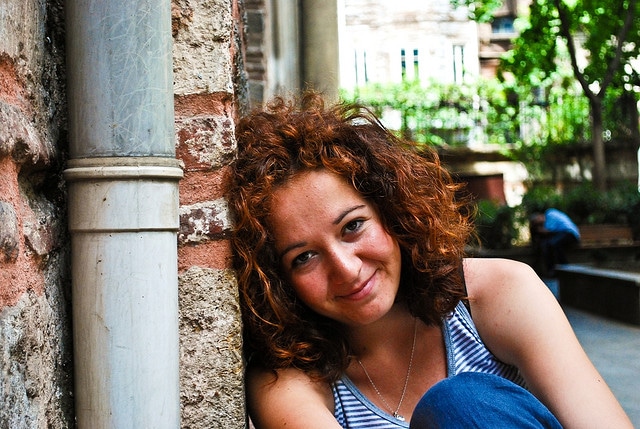 181. Turkmenistan
Laughing Sisters in Jerbent, Turkmenistan.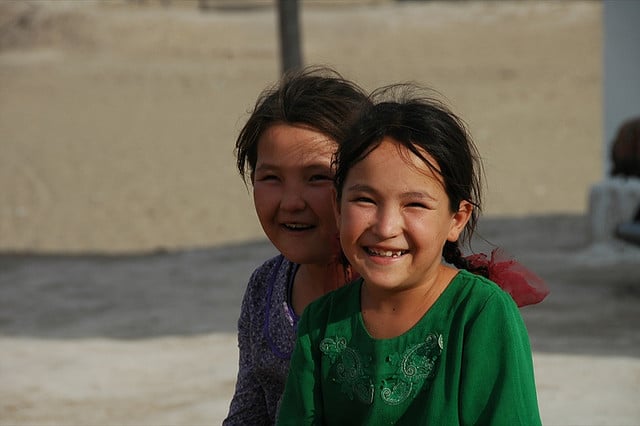 182. Tuvalu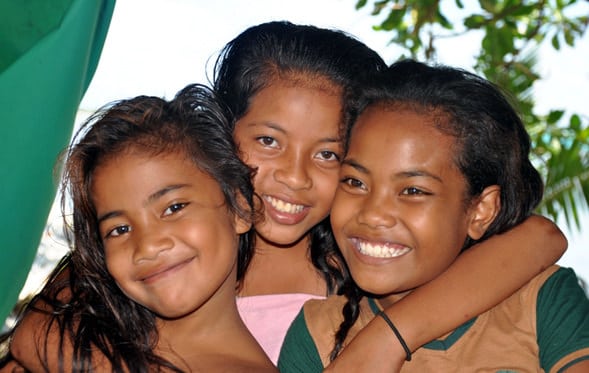 183. Uganda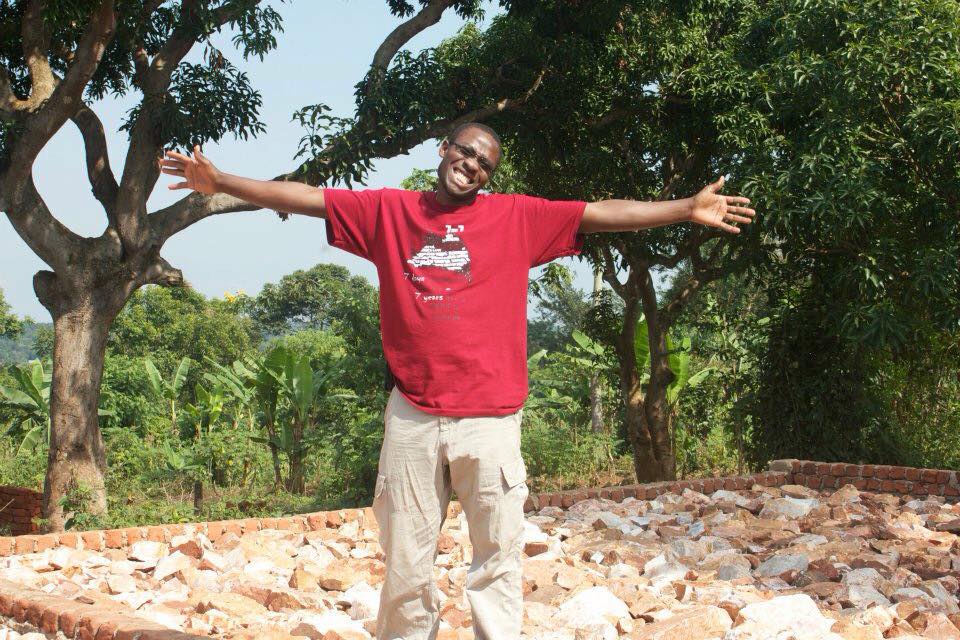 184. Ukraine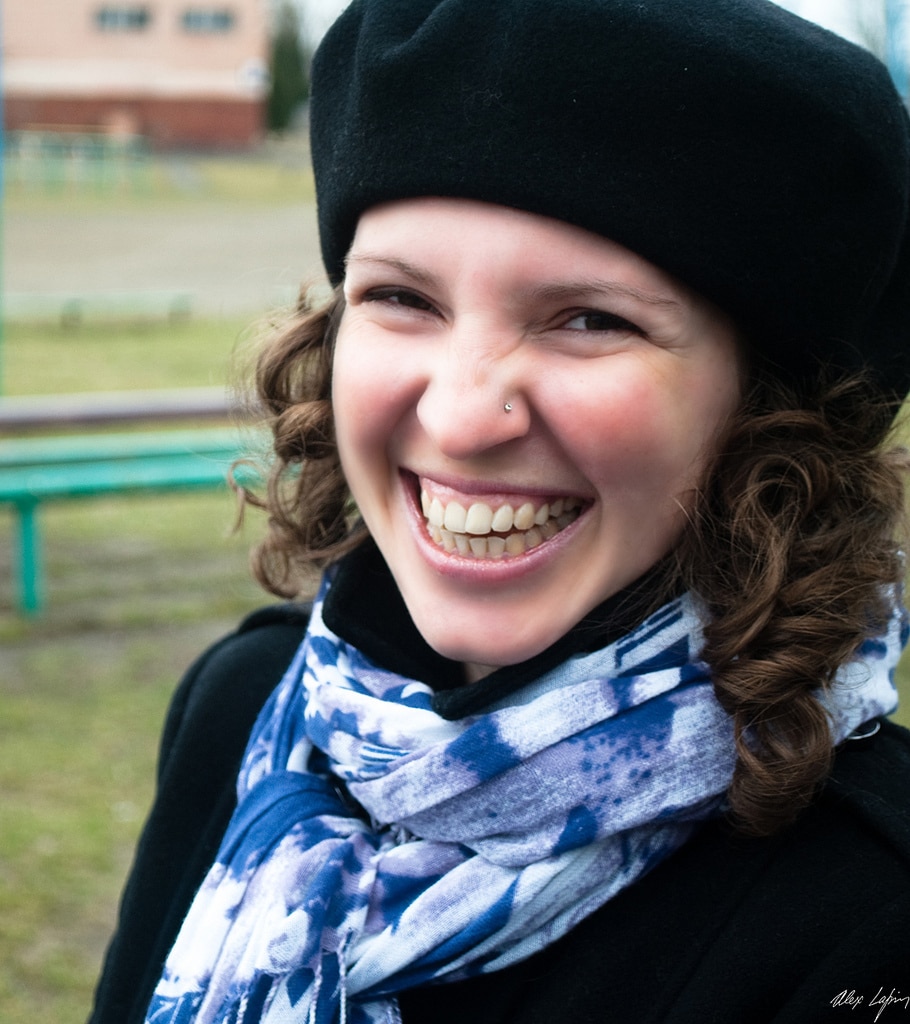 185. United Arab Emirates
Women listening to an MP3 player over coffee in Dubai.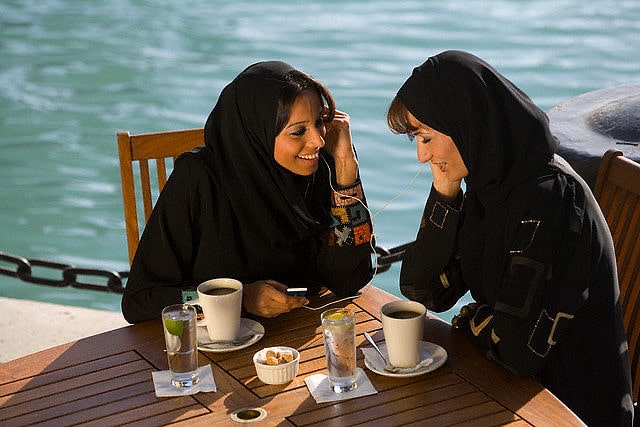 186. United Kingdom
A friendly smile during the Notting Hill carnival, London.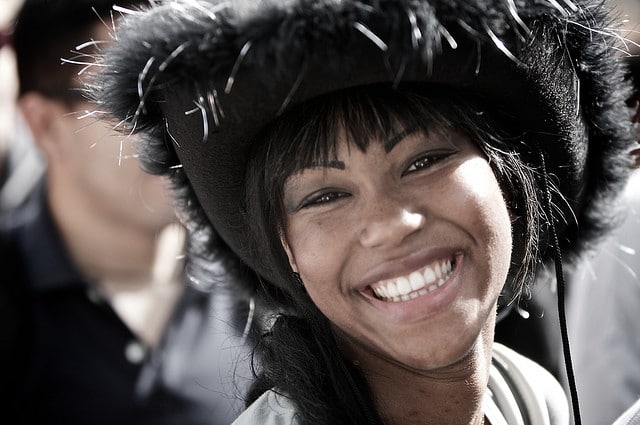 187. United States Of America
2 friends from Southern California smile by the East River in Brooklyn Bridge Park, New York.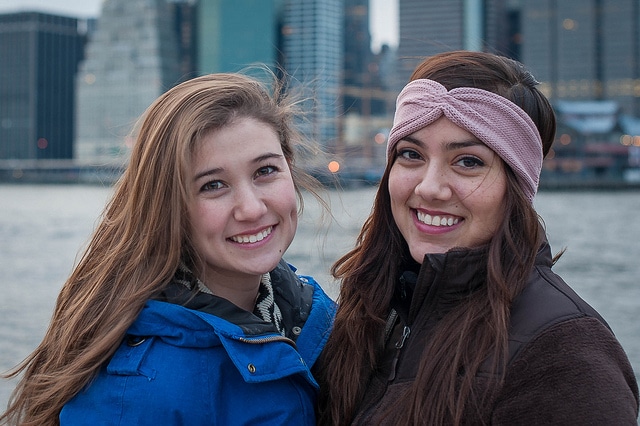 188. Uruguay
Smiles at Previa al desfile de las llamadas carnival, Montevideo, Uruguay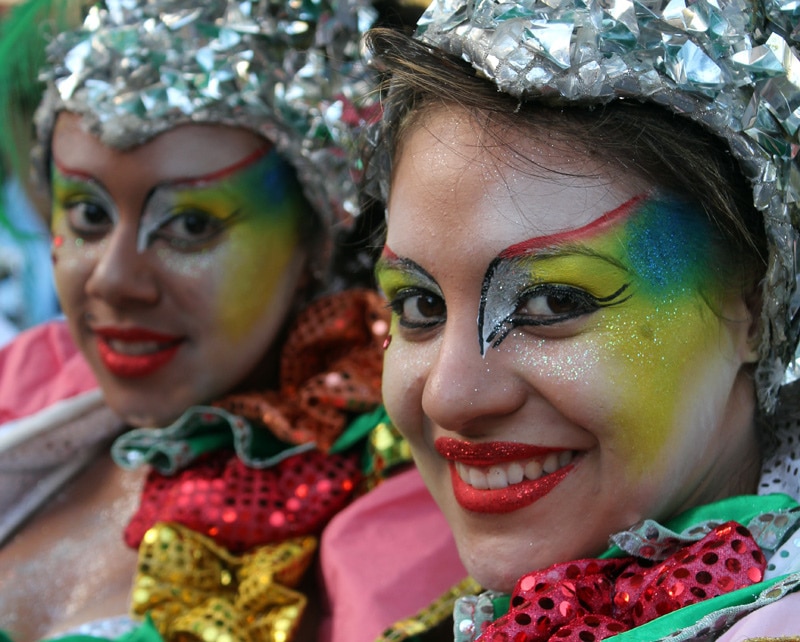 189. Uzbekistan
Big smiles at a market in Uzbekistan.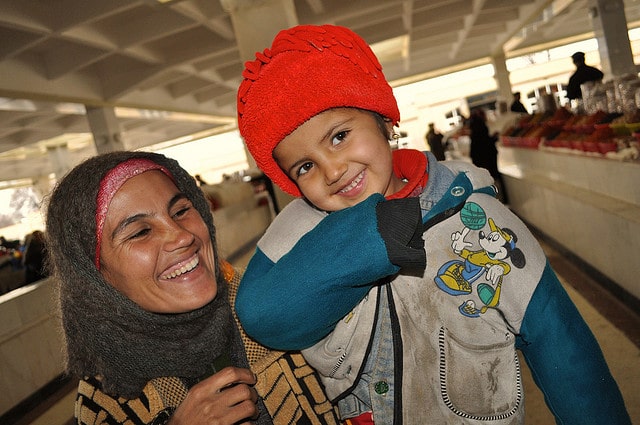 190. Vanuatu
The very friendly ferry captain who runs a shuttle to/from Erakor island.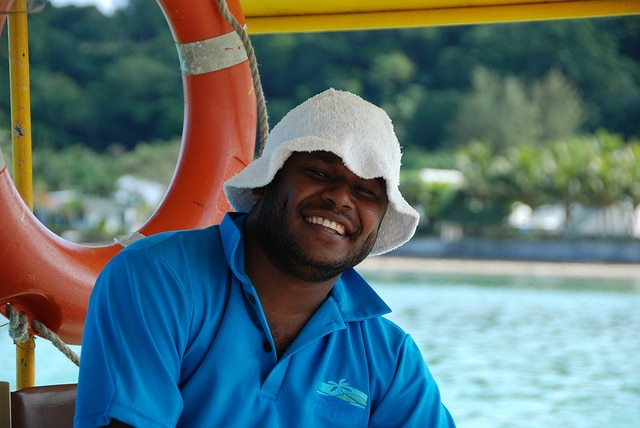 191. Vatican City
Smiling nuns in Vatican City.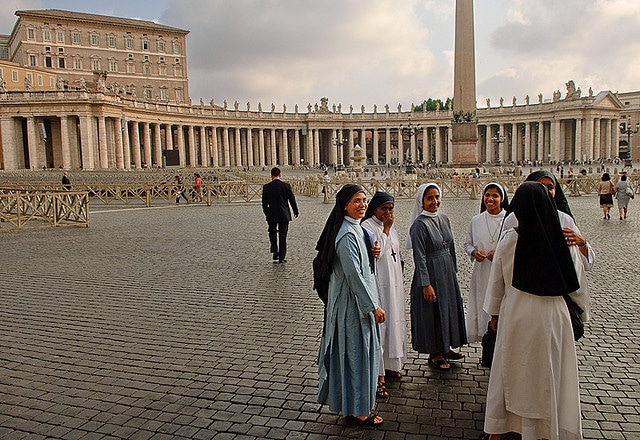 192. Venezuela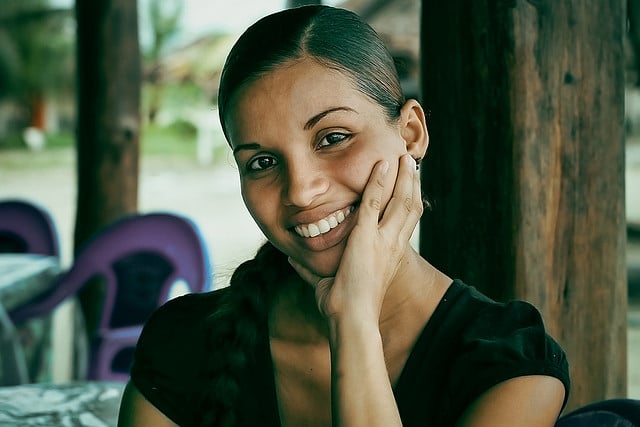 193. Vietnam
Countryside smile near Phan Thiet, Vietnam.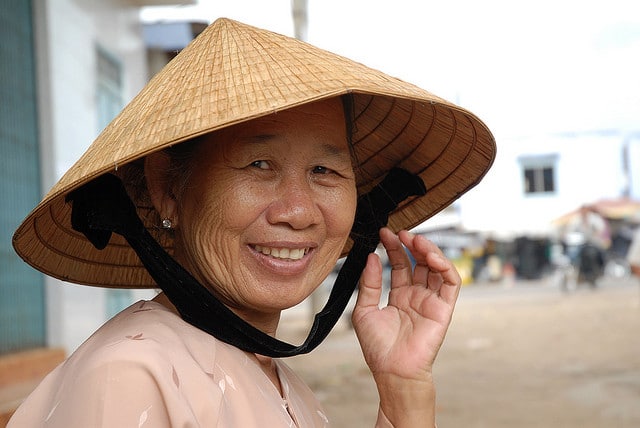 194. Yemen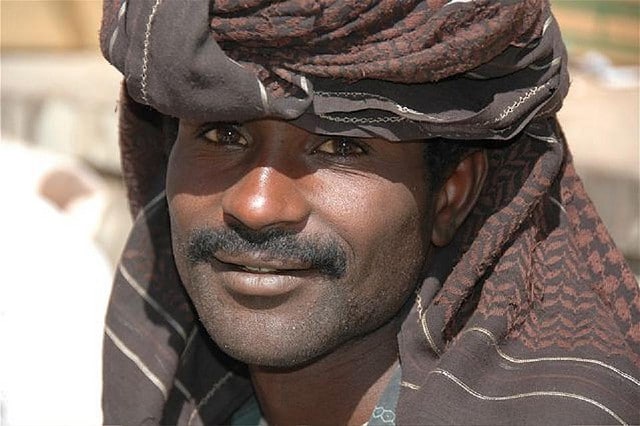 195. Zambia
Young friends in Livingstone, Zambia.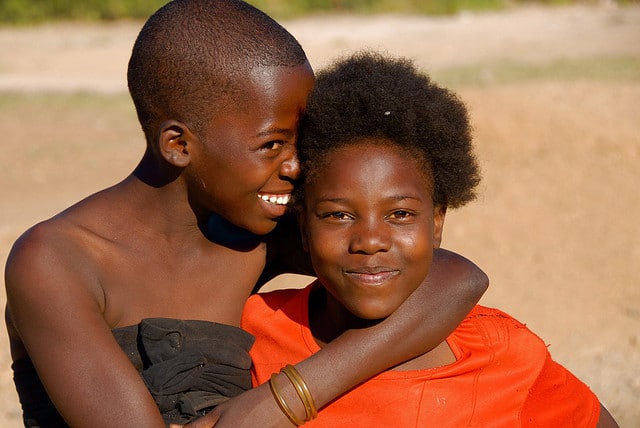 196. Zimbabwe
Smiling sisters from Zimbabwe.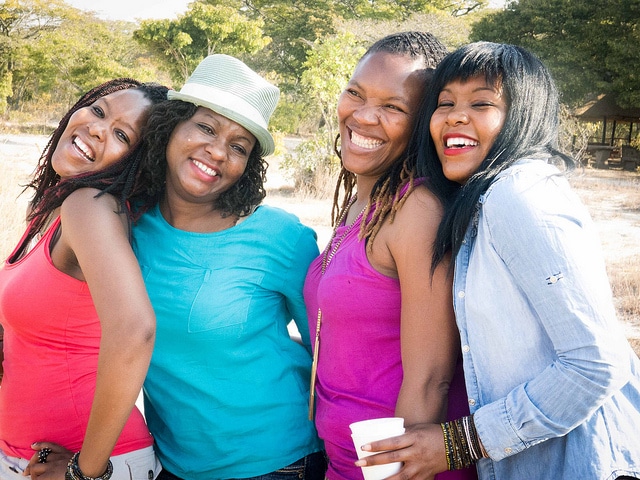 Thanks for stopping by. Please share these smiles with your friends.