Redditor drodeo has a somewhat unique pet. A wonderfully cute little hedgehog called Waffles. Waffles is pregnant right now and caused drodeo a bit of a fright when she wandered off and left him frantically searching for her for 3 hours. Fortunately he found her in the end and where he did literally had me in stitches!
This is waffles. Waffles is a hedgehog, a pregnant hedgehog at that. Isn't she adorable?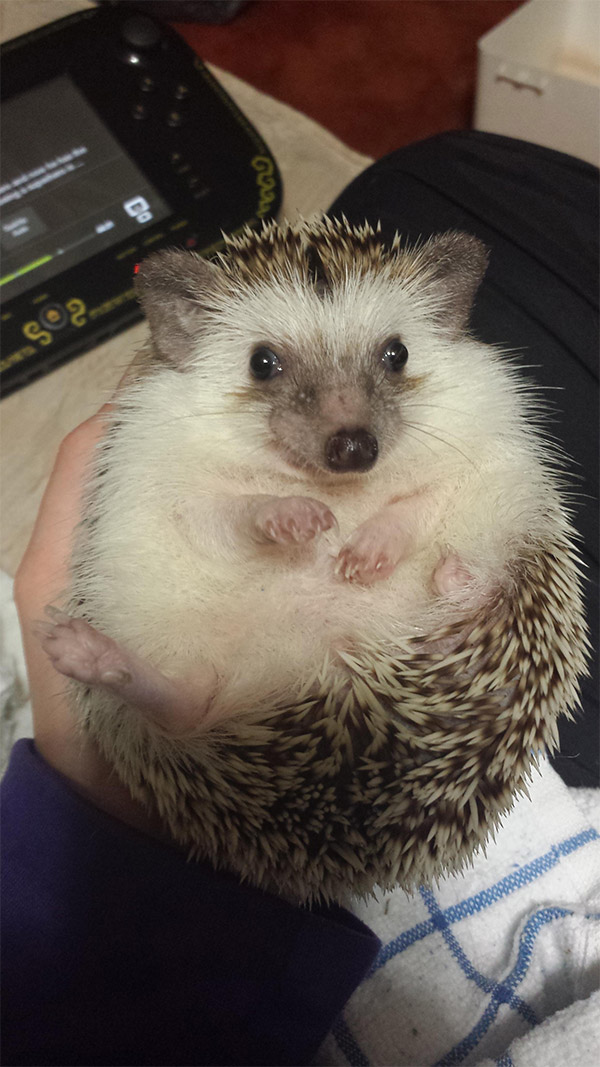 Waffles likes to play games. Unfortunately she also likes to wander off.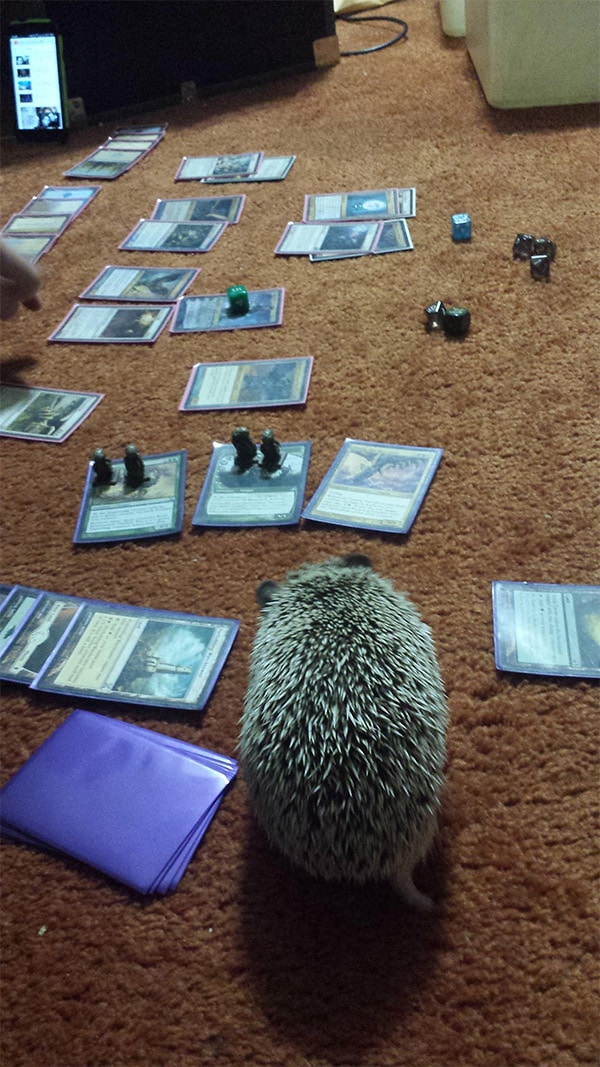 After a 3 hour search her owner finally found her. Can you guess where…?
Nope.
Try again…
Nope. Give in? Ok, I'll tell you!
Waffles hiding place discovered!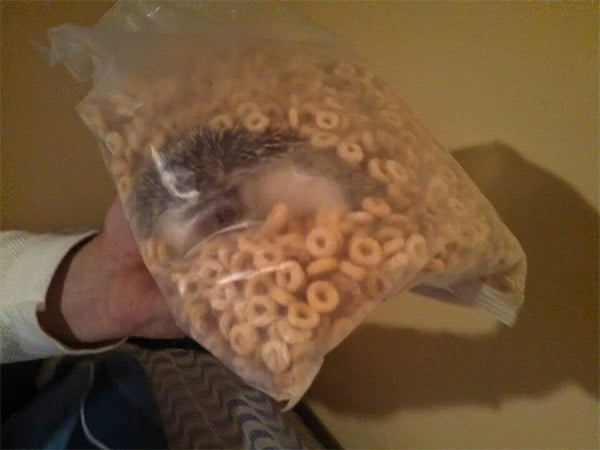 [adsense-mobile]
Waffles had been hiding out in a bag of cereal… in the bin!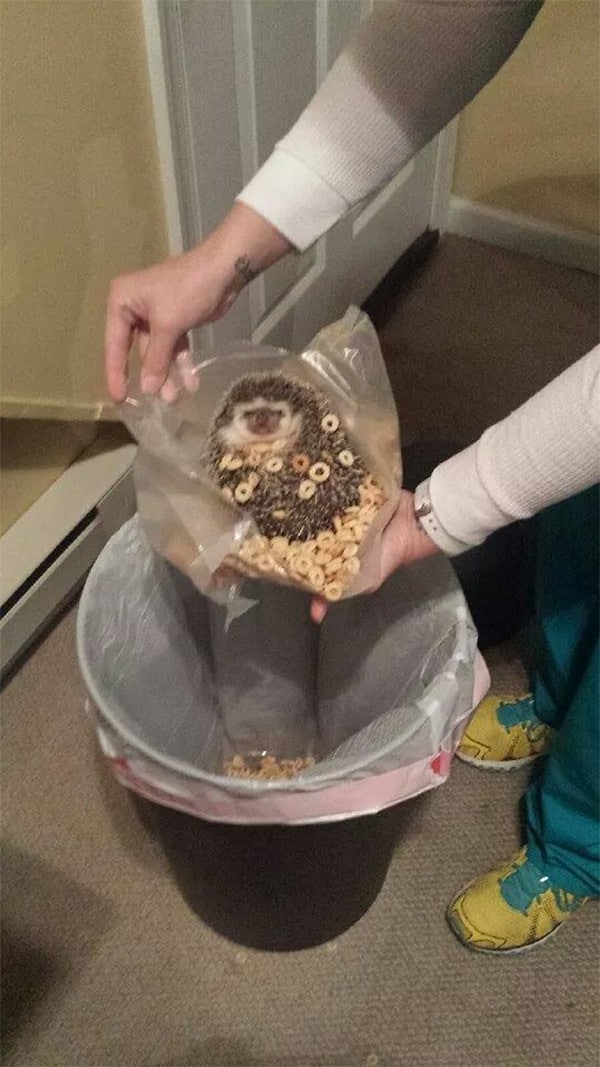 Fortunately it can't have been garbage collection that day, or this story might not have had quite such a happy ending. Anyway, we're happy to report Waffles was found safe and sound, perhaps with a belly full of cereal! Well, she's gotta' keep her strength up now she's eating for two!
What a cutie!