14. Bob Marley
6 February 1945 – 11 May 1981 (age 36)
The legendary singer, songwriter, guitarist and frontman of 'The Wailers', Bob Marley died of cancer in 1981 at the age of just 36. Marley remains one of the biggest selling artists of all time, with total global sales of his distinctive and pioneering reggae sound totaling over 75 million units.
In his final photo Marley is seen looking frail as he visits Munich to undergo treatment for his cancer in 1981. Bob Marley's final words were reportedly 'Money can't buy you life'.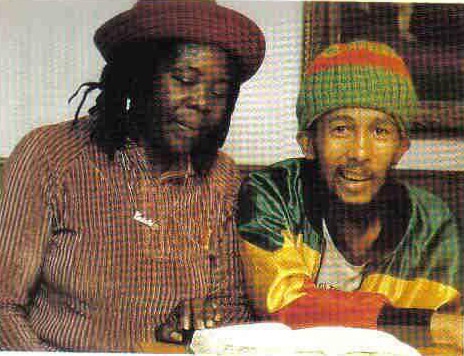 15. Ian Curtis
15 July 1956 – 18 May 1980 (age 23)
Ian Curtis, the lead singer of influential post-punk band Joy Division, committed suicide at his parent's house on 18th May 1980. Curtis, who had long suffered from epilipsy and depression, hung himself in the kitchen after becoming despondent about his marriage, his music career and an affair he was having with a journalist.
His last photo, taken by his wife Deborah five days before his death, shows Curtis with his daughter Natalie.