The extreme sport of urban free climbing consists of climbing up huge buildings (including skyscrapers and cranes) without using any safety equipment and has its origins in Eastern Europe. The bravest free climbers will balance precariously on narrow ledges, hundreds of feet in the air and even dangle from rooftops and cranes with just one hand. Naturally, most free climbers will want to capture their experience and today we have collected the most extreme, awe inspiring and vertigo inducing photographs from the world's very best free climbers. We hope you have a head for heights.
Kirill Oreshkin, Russia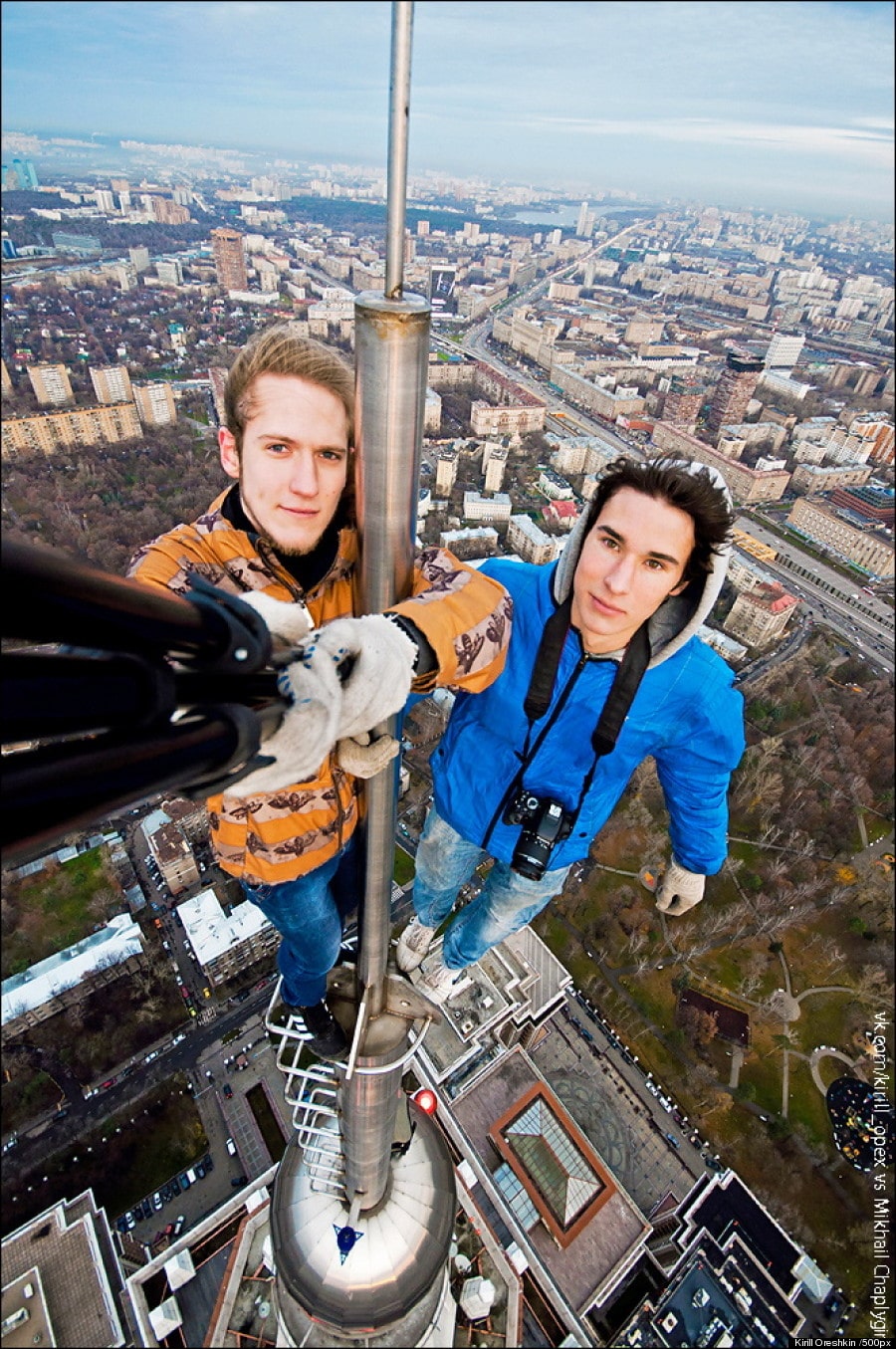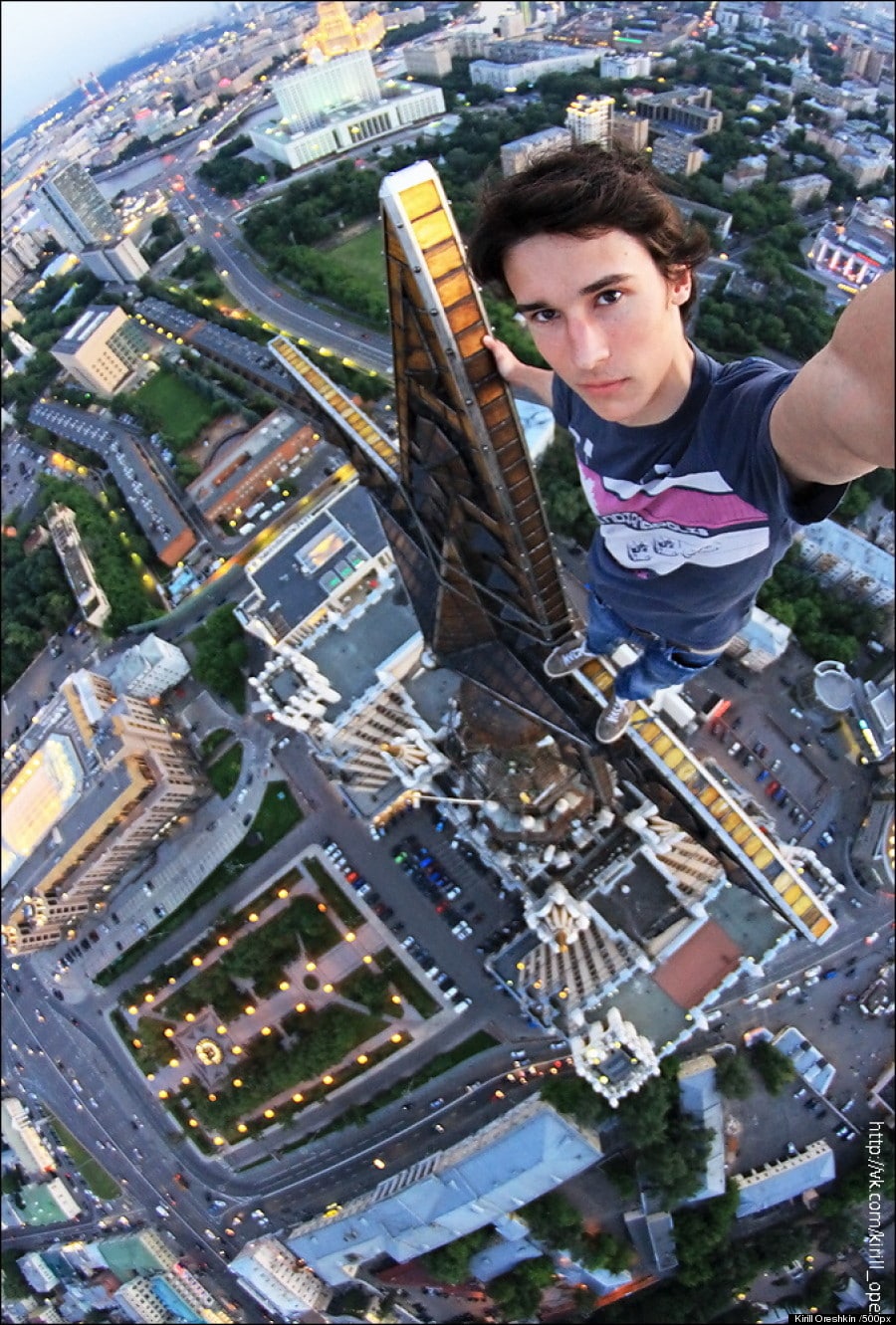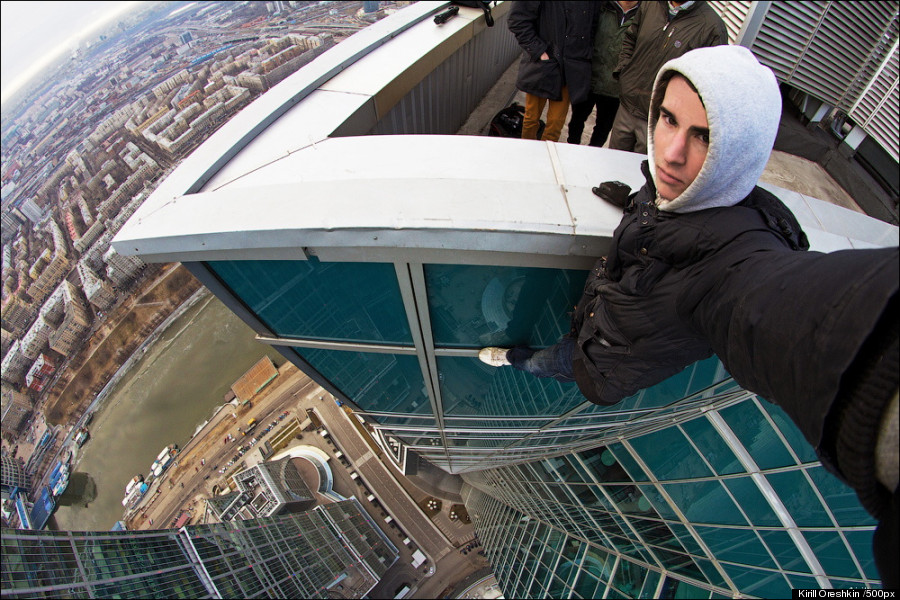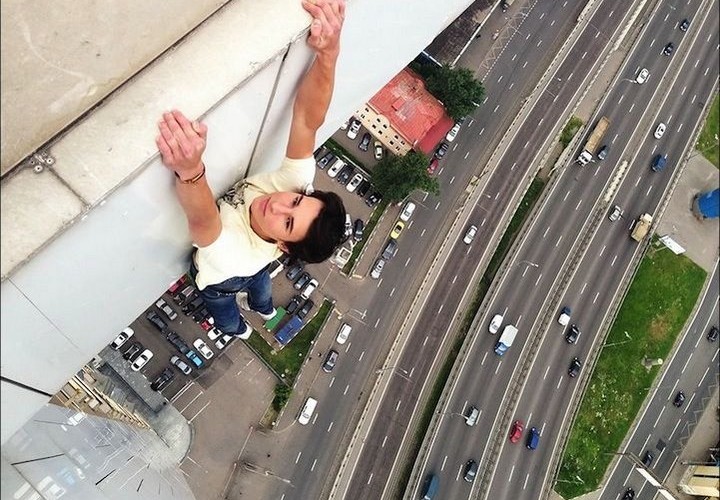 Russian daredevil Kirill Oreshkin shot these death defying images from the tops of some of Russia's tallest buildings. "I started doing it because I like the views," Oreshkin said. "I like photographing the city and the people I get to spend time with."
Alexander Remnev, Dubai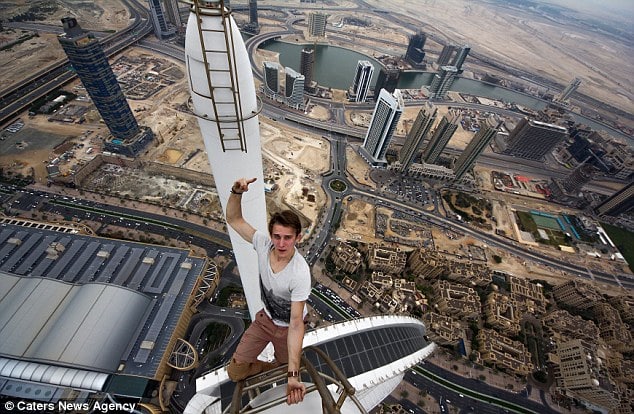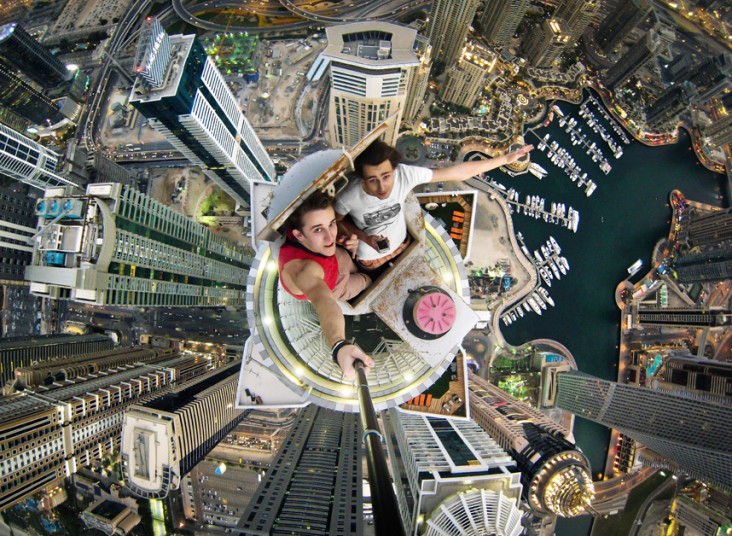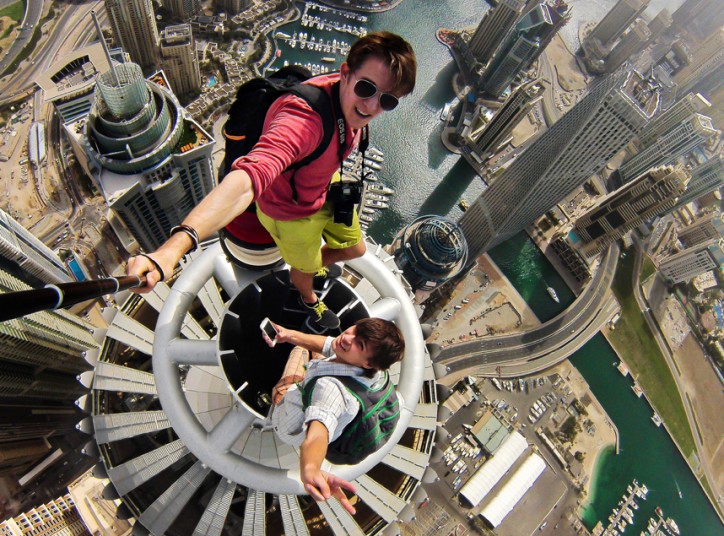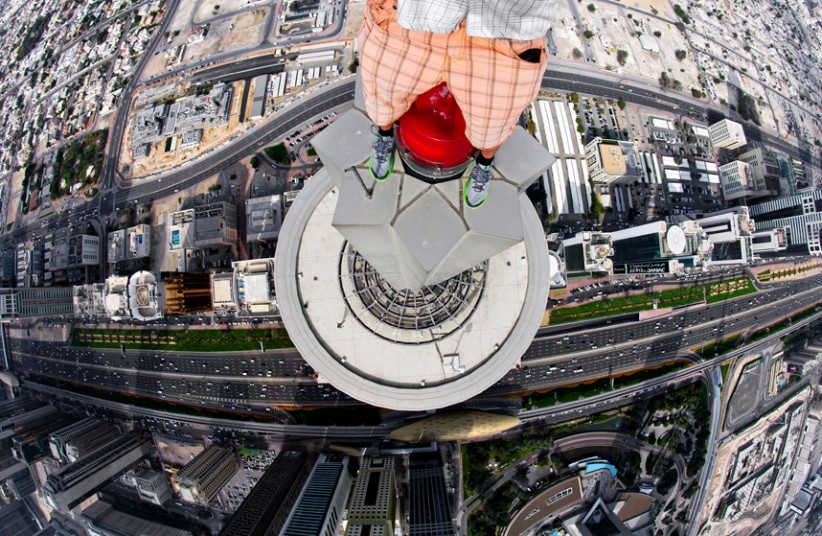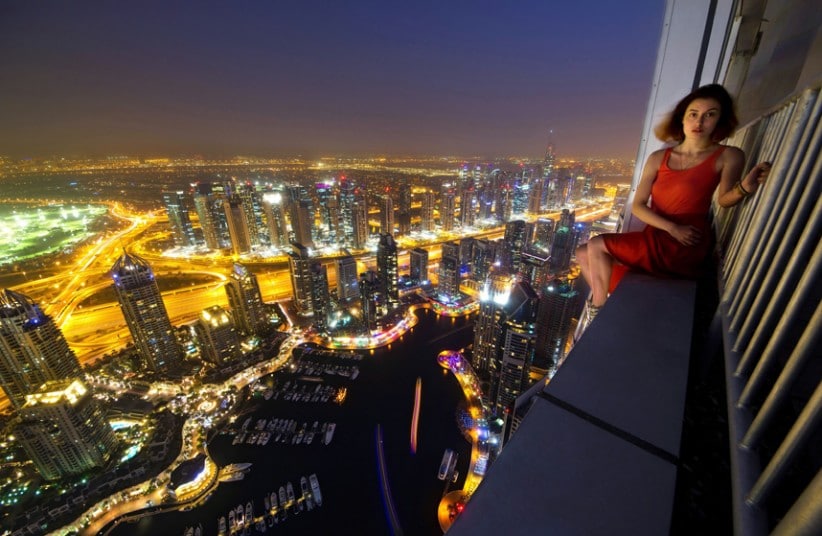 Russian free climber and photographer Alexander Remnev and friends took a trip to Dubai, where the buildings they conquered included the Princess Tower – the world's tallest residential building at 1,350ft. Alexander said "After this trip, buildings in Russia seem very small."
Harry Gallagher, London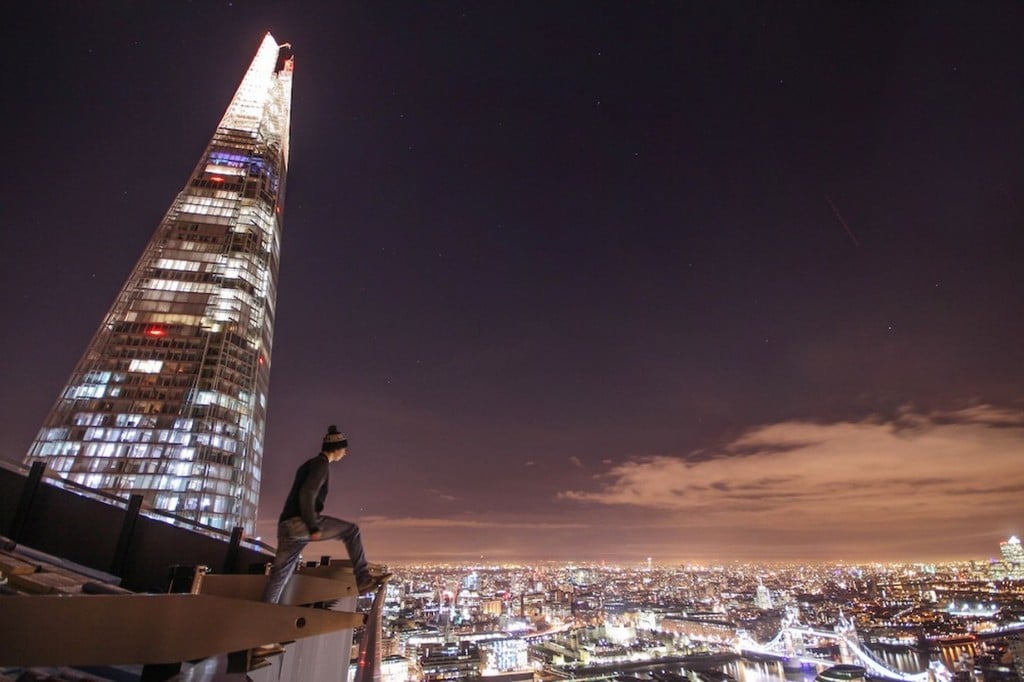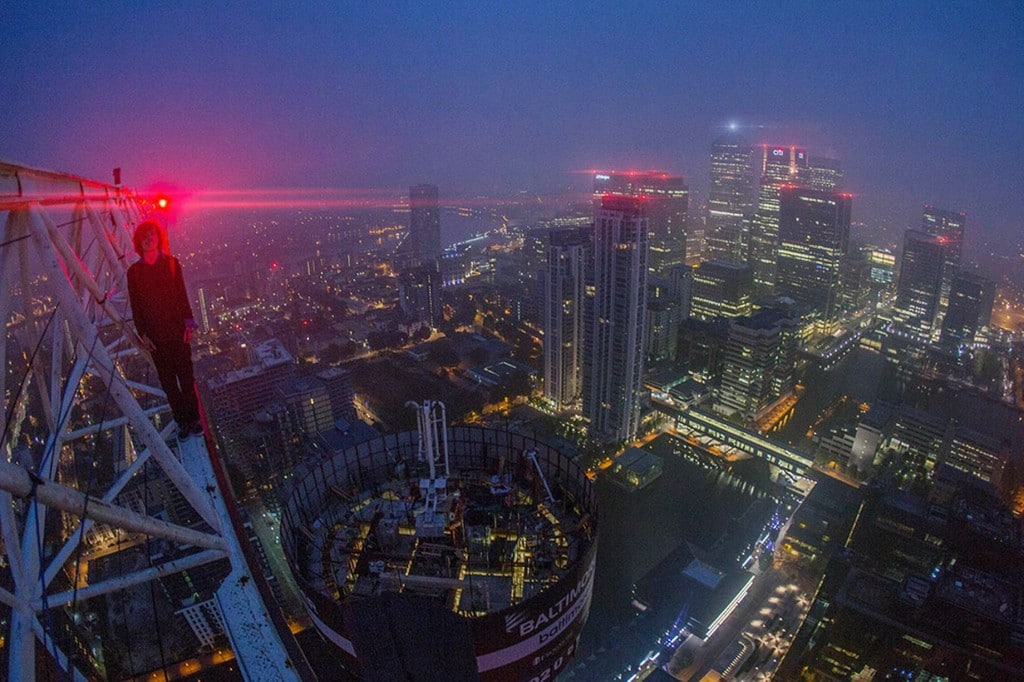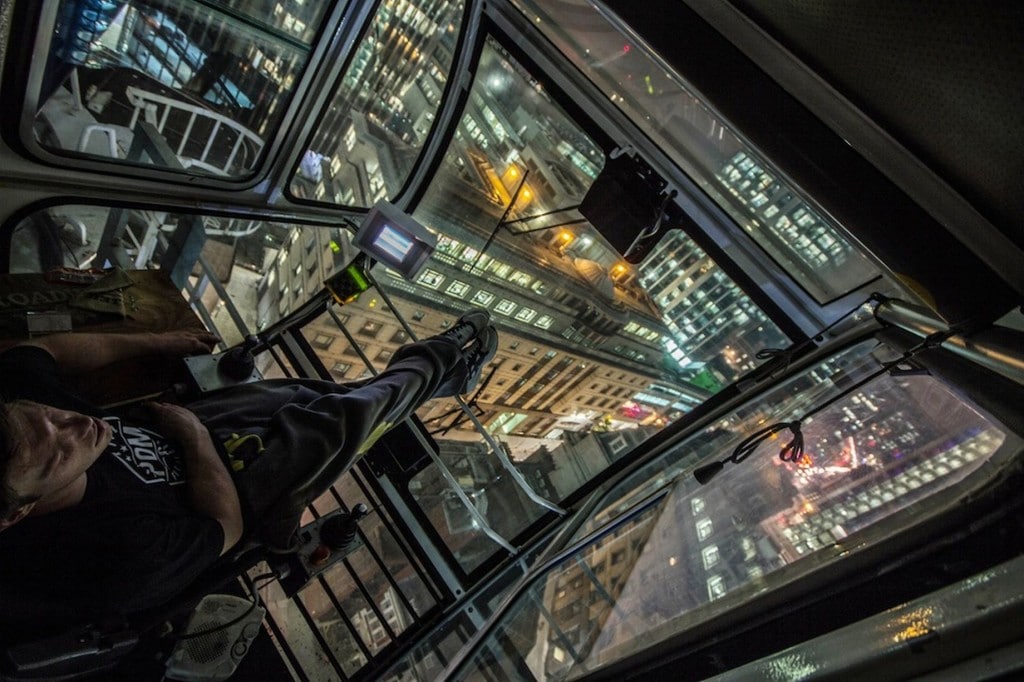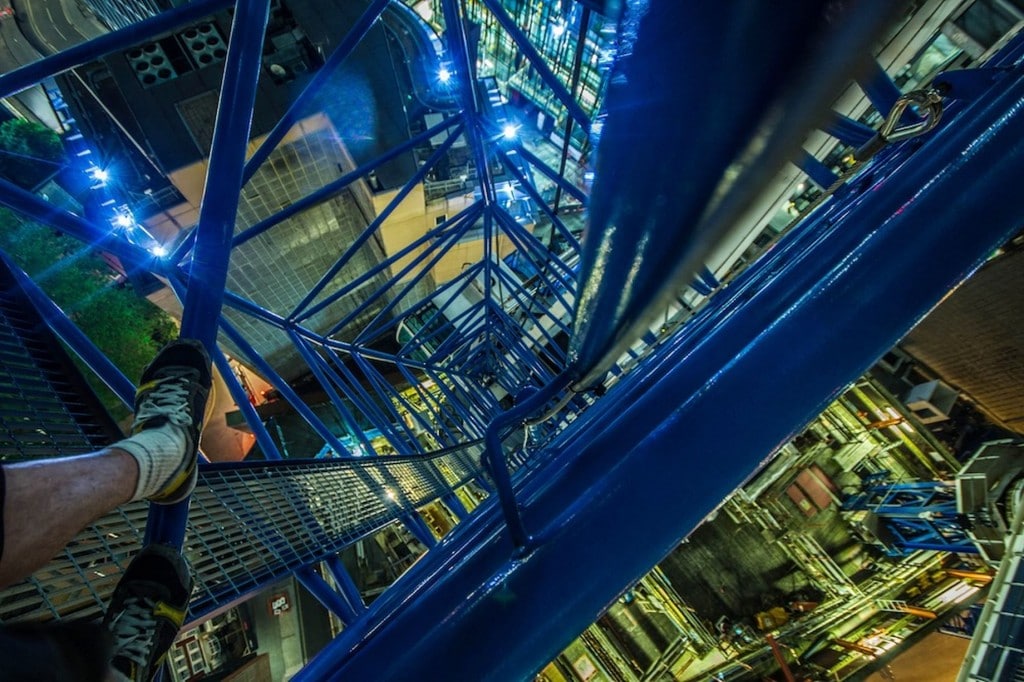 Harry Gallagher, 17, took these breathtaking photographs at the top of London's tallest skyscrapers. Harry said of the experience 'The view was amazing. We could see all of Canary Wharf and all over the rest of London. We stayed up there for three hours but I wanted to spend the rest of the summer there.'
[adsense-mobile]
Alexander Remnev (and friends), Hong Kong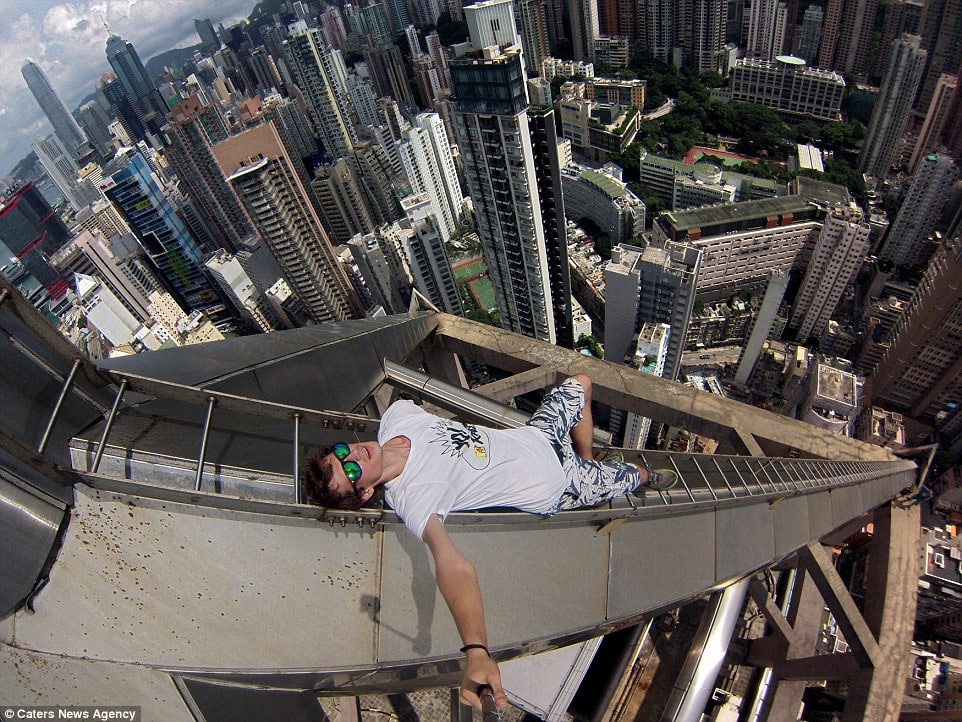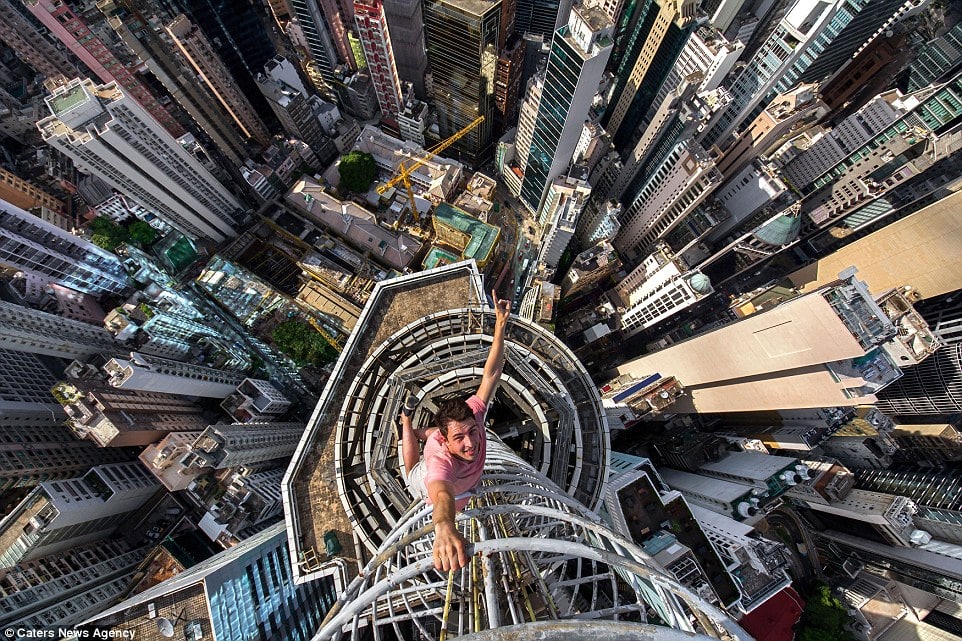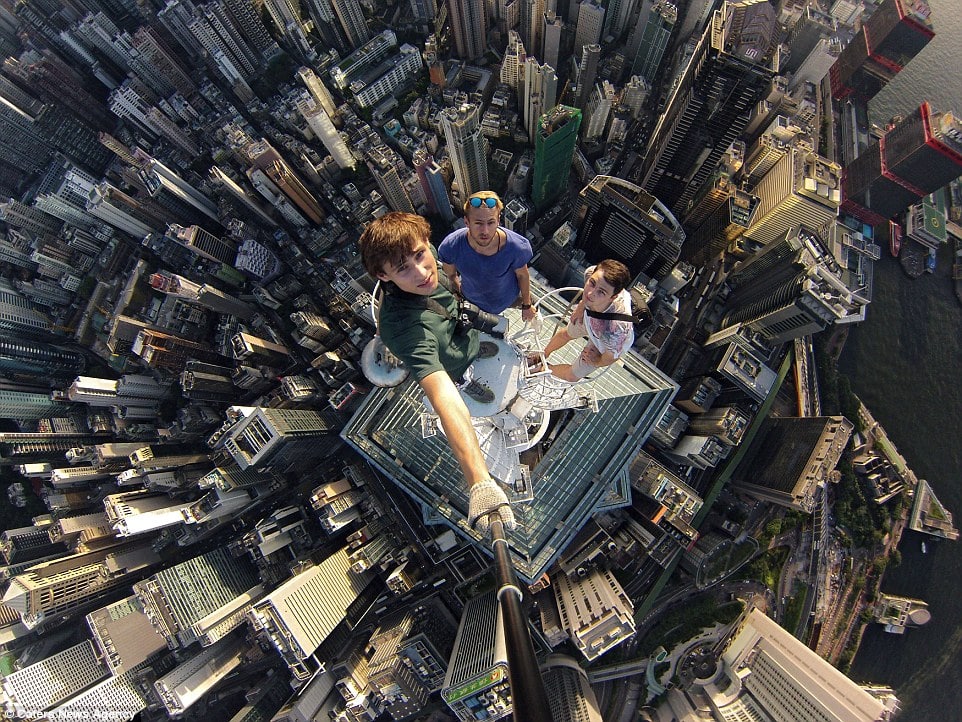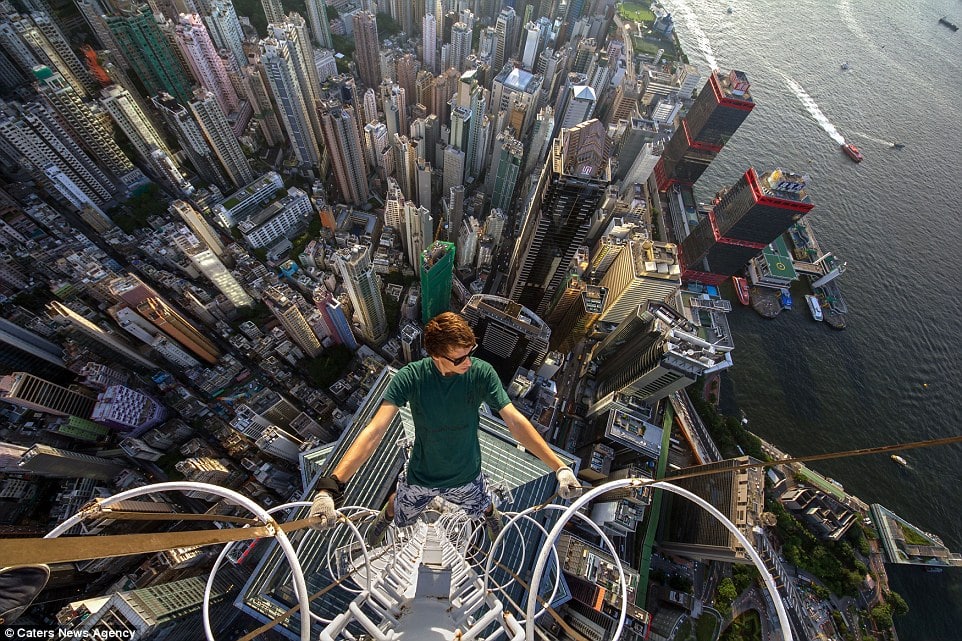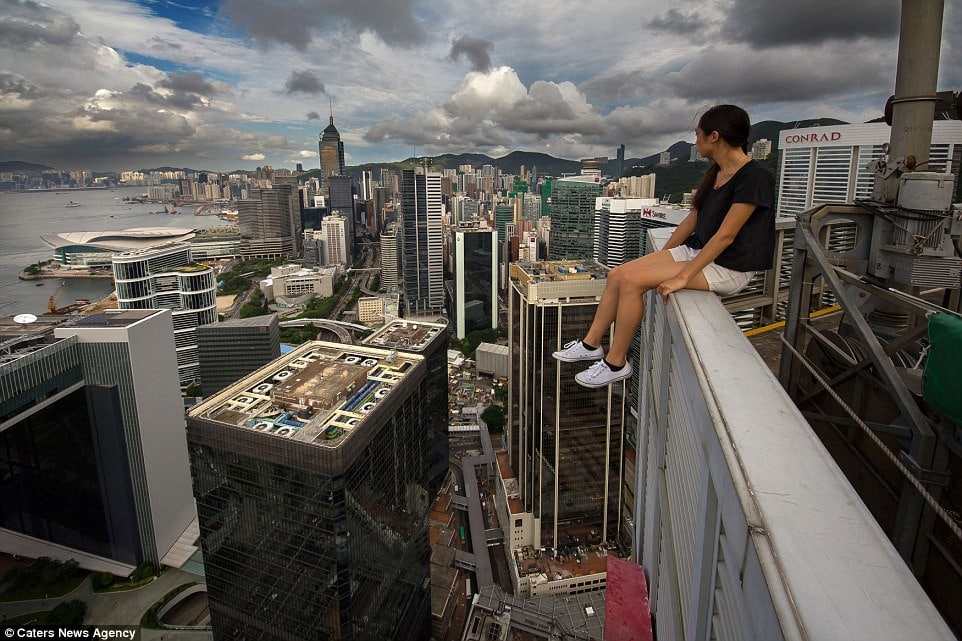 Alexander and his friends travelled to Hong Kong to scale the cities highest buildings. He said of the trip 'There was one dangerous moment when we tried to get the top of The Center tower, it became to crowded at the top and there wasn't enough room for three of us so we decided to go back down.'
Ivan Kuznetsov: Moscow (Russia), Kiev (Ukraine), Shanghai (China)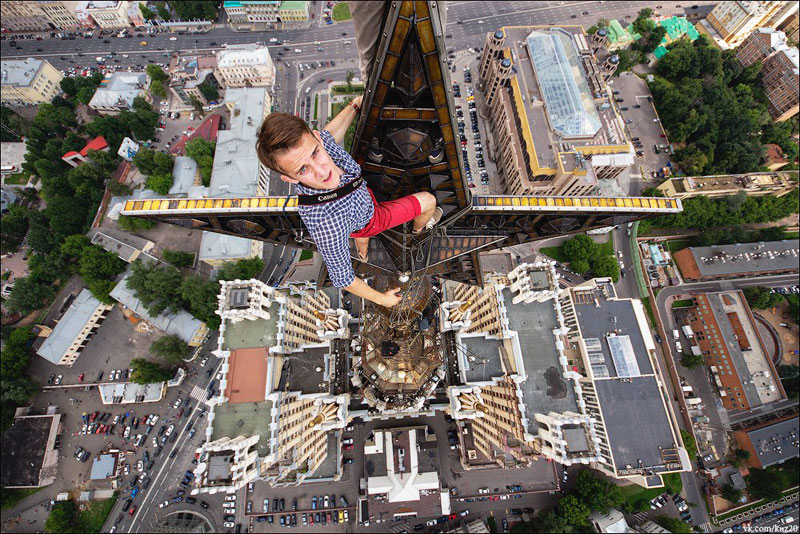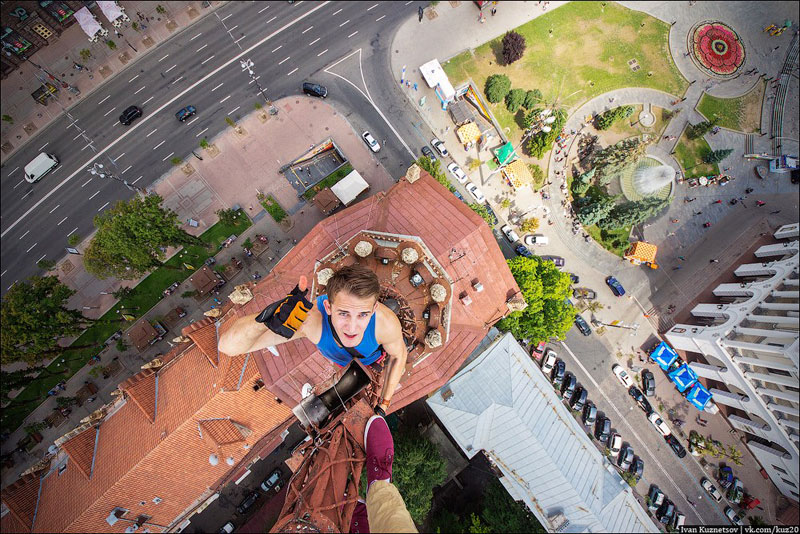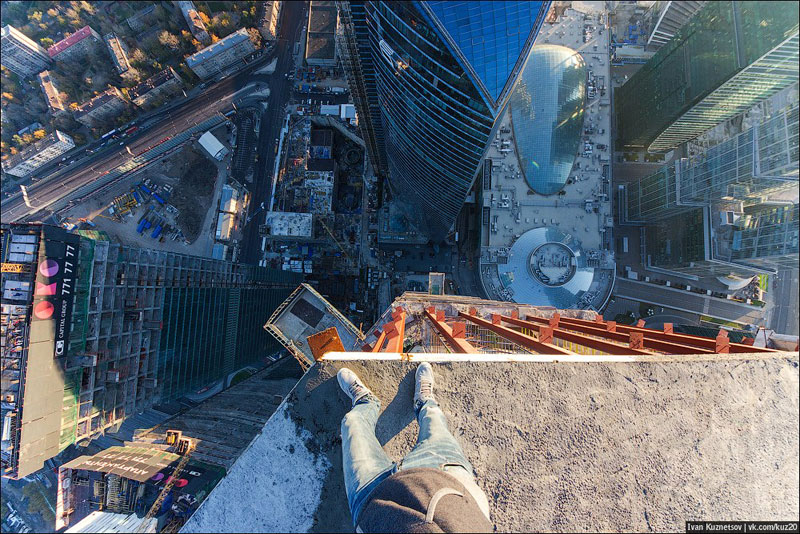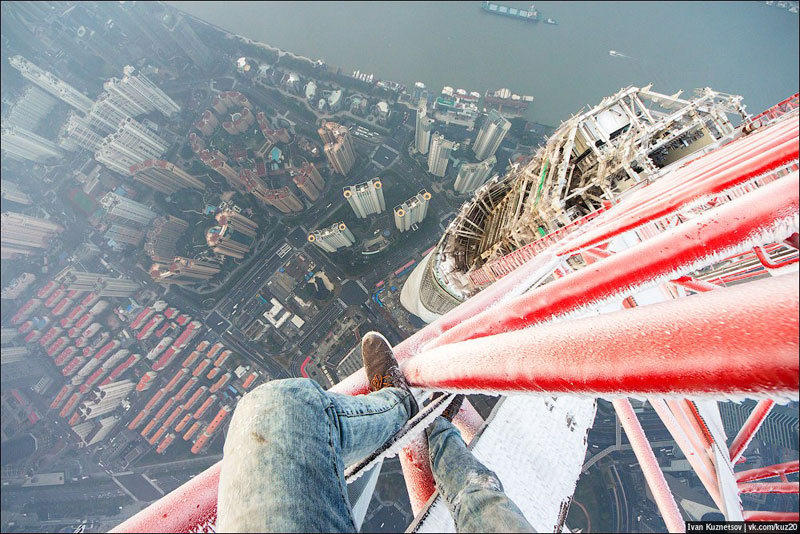 Russian photographer and urban explorer Ivan Kuznetsov has travelled throughout Eastern Europe and even ventured into China to snap the perfect vertigo inducing selfie on his GoPro camera.
Mustang Wanted, Kiev, Ukraine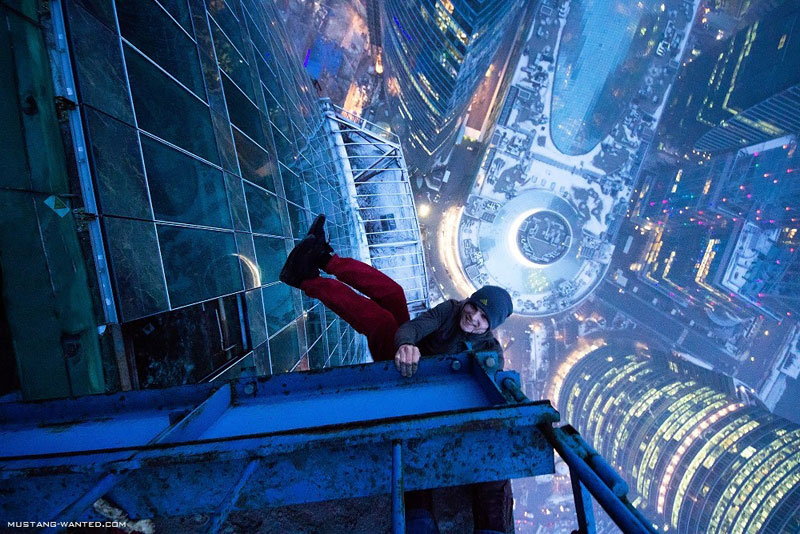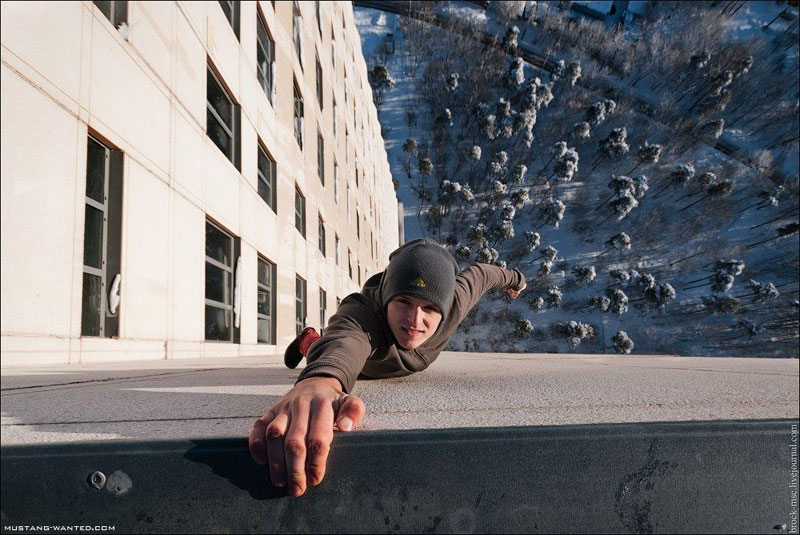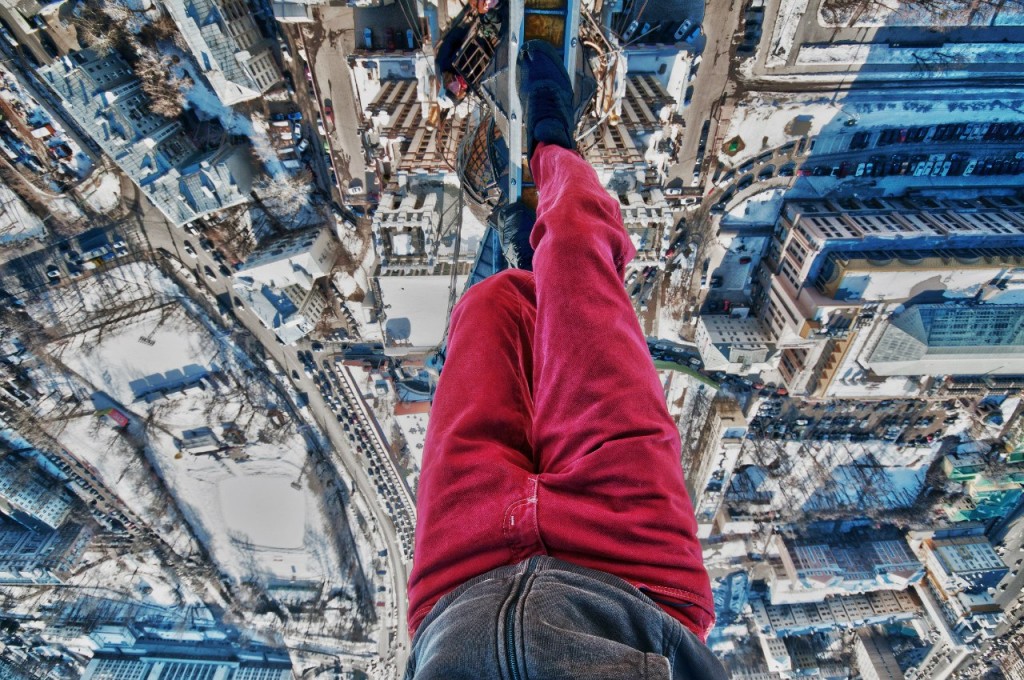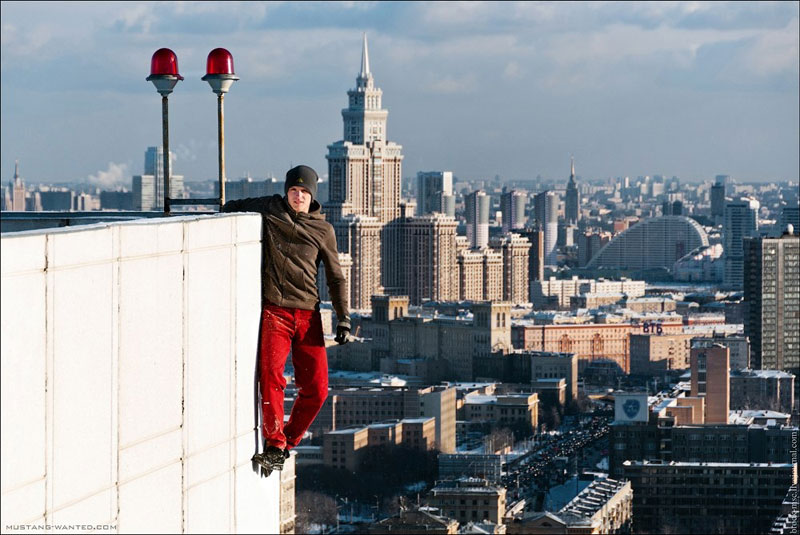 Mustang Wanted from Kiev, Ukraine is famous for photographic himself hanging from buildings and cranes while holding on with just one hand.
James Kingston, UK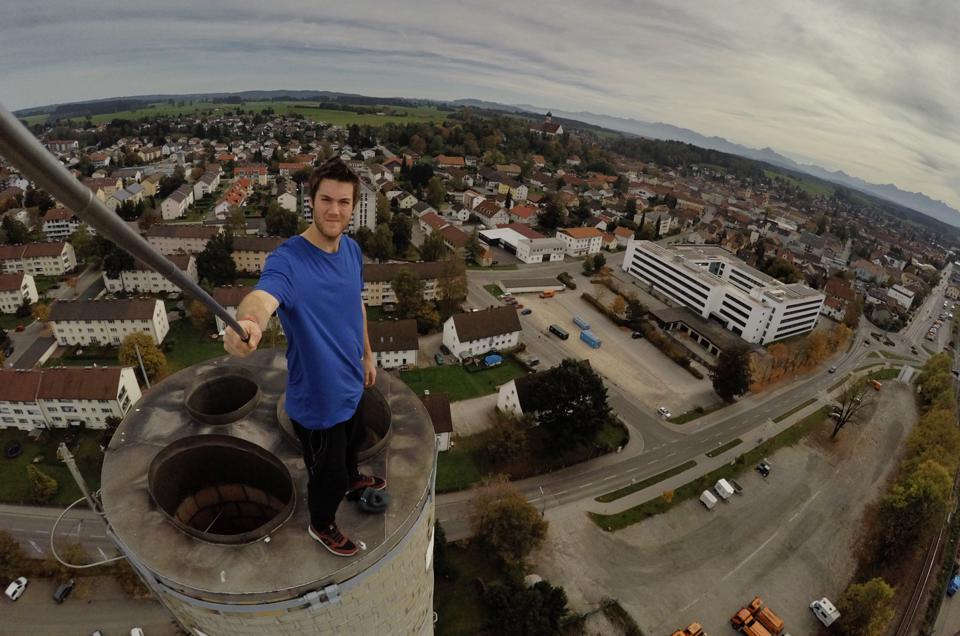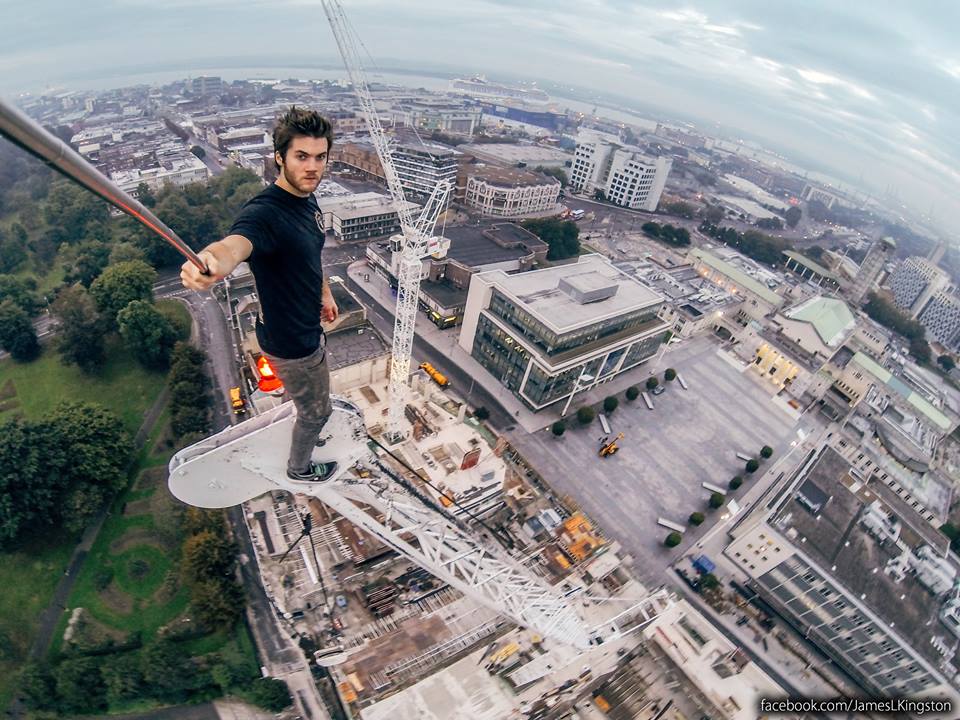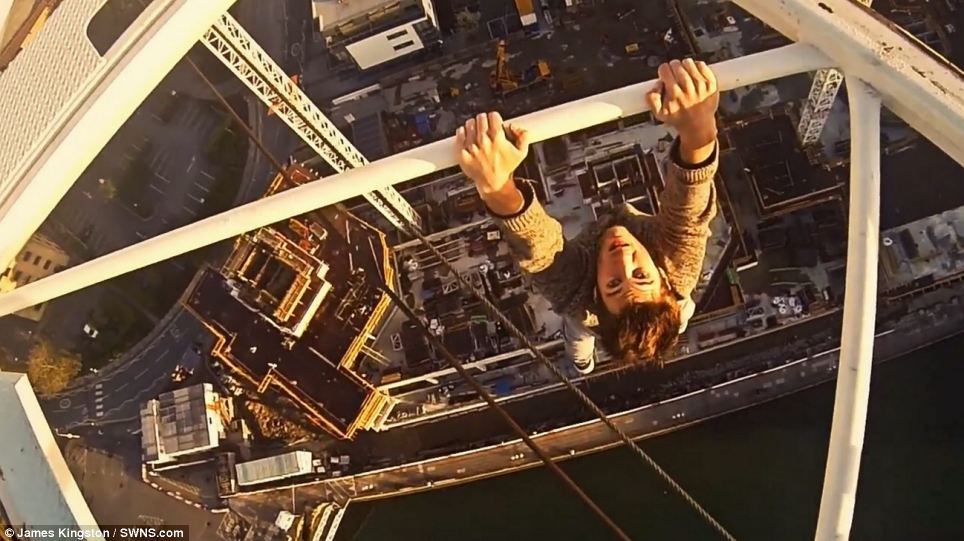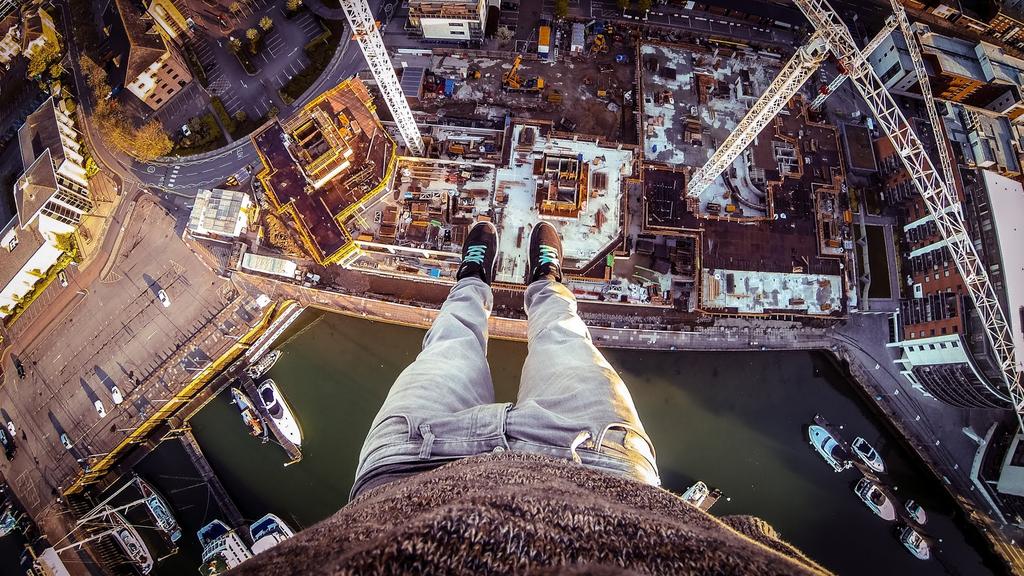 James Kingston is a British free climber from Southampton. James has snapped numerous selfies and videos on his pole mounted GoPro camera, dangling fearlessly from cranes and buildings across the UK and beyond. James was the subject of a channel 4 documentary title 'Don't Look Down'.
[adsense-gallery]