Police in Woolwich township, New Jersey formed an emotional guard of honour on Friday for one of their hardest working officers – 9 year old German Shepherd Judge.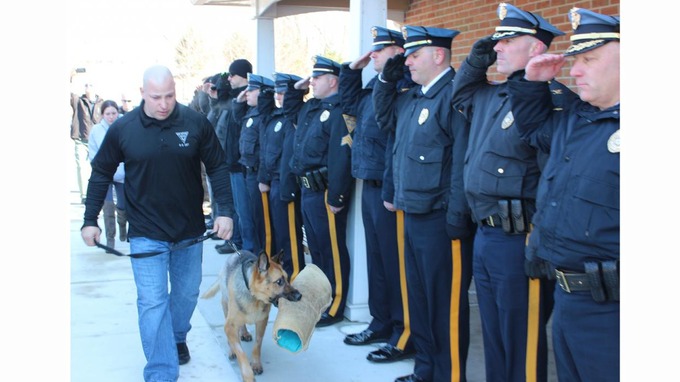 After 7 years of service and over 150 arrests in cases involving drug detection and tracking, Judge's health deteriorated and in June last year he was diagnosed with Cushings disease.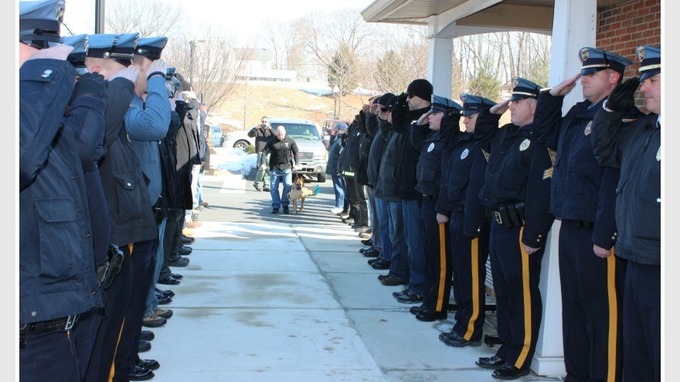 Sadly, the disease had progressed to a stage where to end his suffering it was necessary to euthanize Judge. As he took his final trip, over 100 people took to the streets to pay tribute.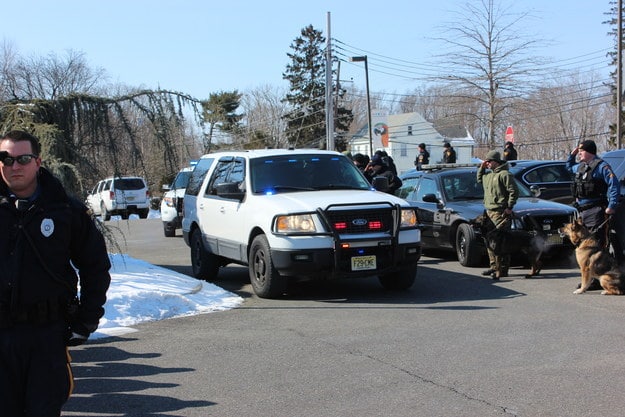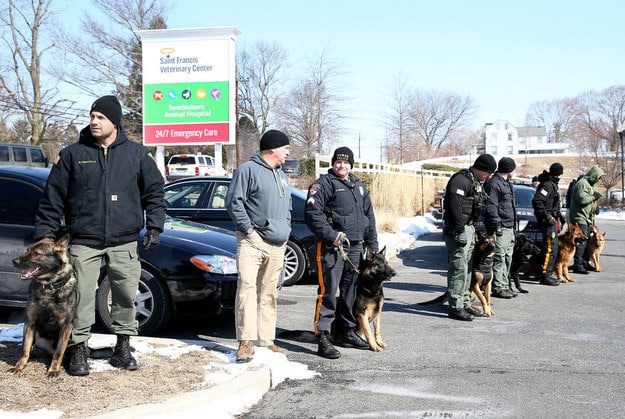 As Judge took the final few steps to the hospital, he carried the protective arm sleeve that had been used by officers to train him.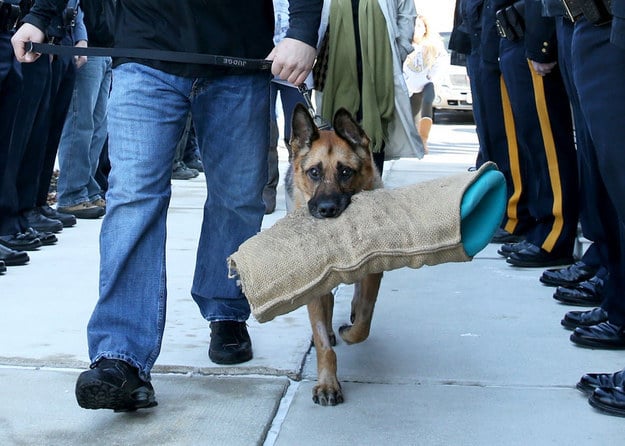 The guard of honour continued into the hospital, where vets formed their own line to pay their respects to the loyal police dog.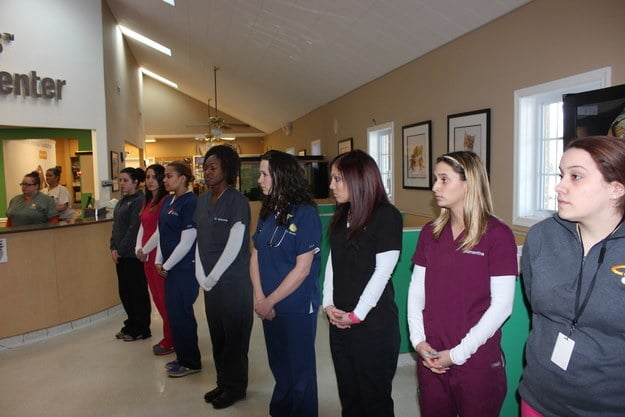 As well as 152 arrests, Judge had helped with removal of handguns from the streets, drug seizures and the confiscation of more than $47,000 in illegal cash.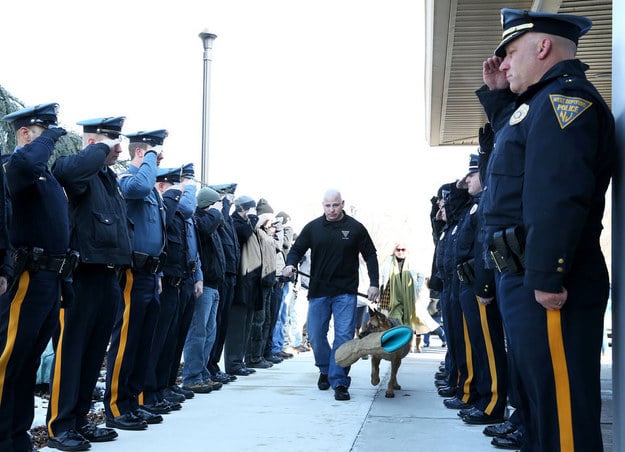 The whole town was united in their admiration for this hard working and loyal police officer, who will be sadly missed and had now taken his 'last bite'.