There's nothing like a good dog… and these adorable little guys are nothing like good dogs! You won't believe the things they've been up to and now it's time for them to face up to their crimes with a public dog shaming on the internet.
While it was bad news for their owners it was lucky for us because I've never laughed so hard!
He literally had to wear his shame!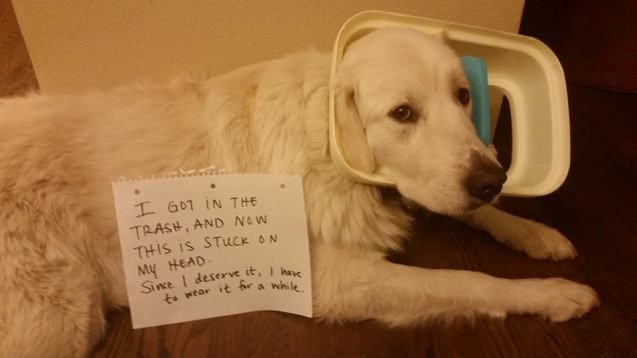 This is Eloise… she likes to run free!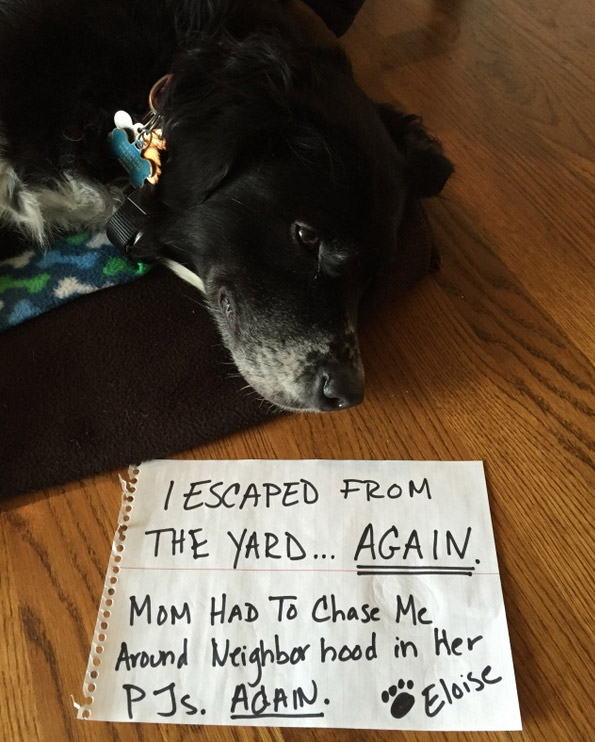 This little guy likes bananas.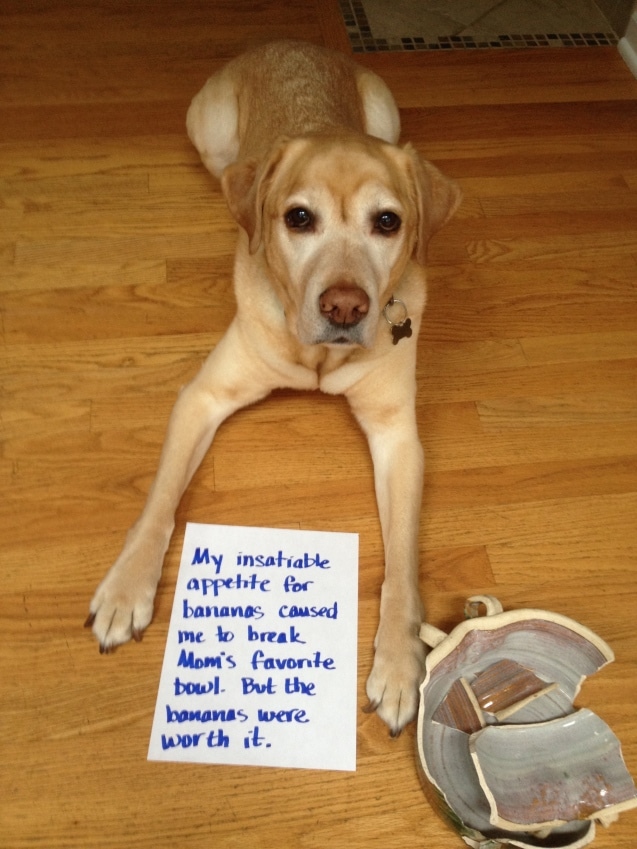 They got him on multiple counts!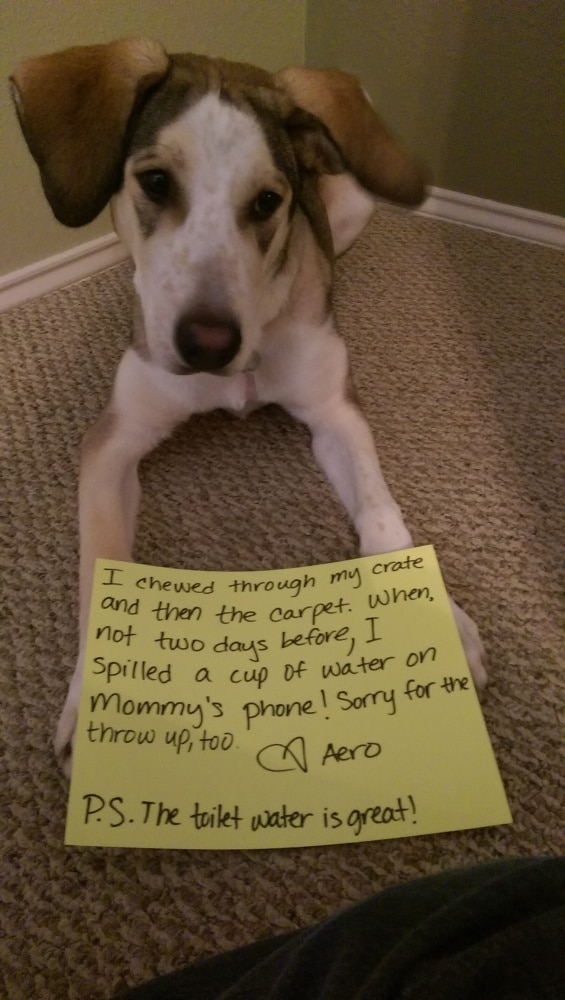 Wait… that's not the toilet! Oh dear…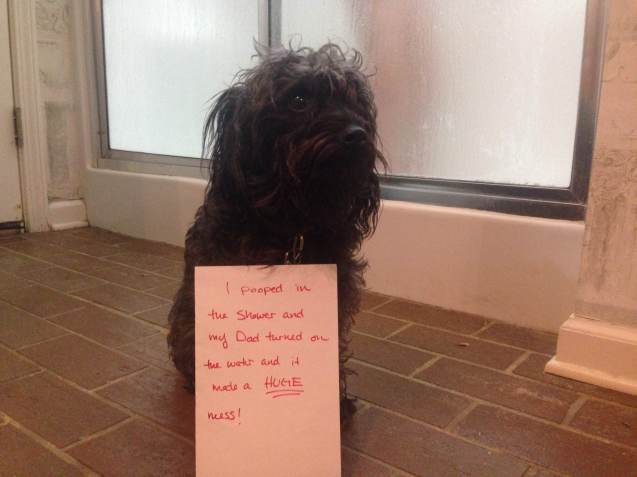 Well, it's an easy mistake to make, right?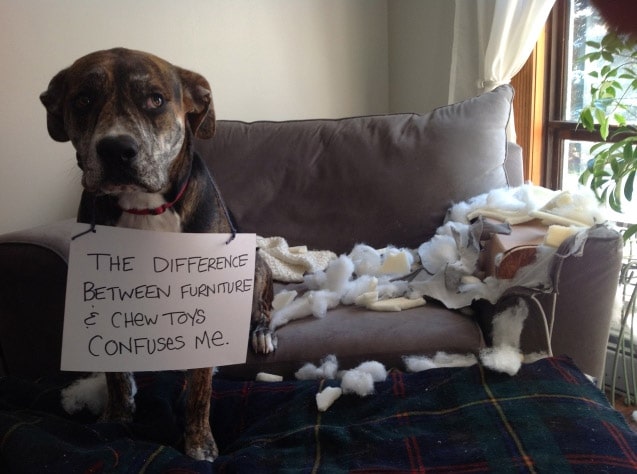 [adsense-mobile]
Do you like my new hat?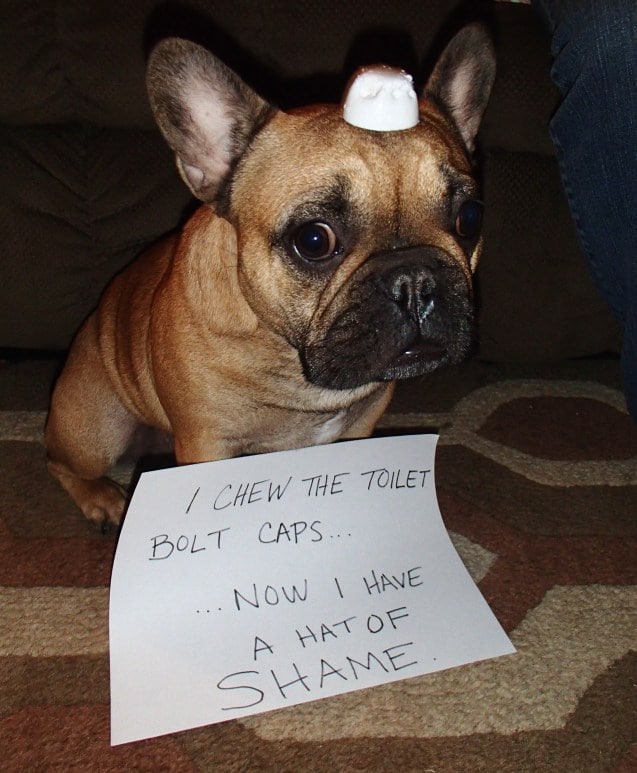 He was doing so well and then…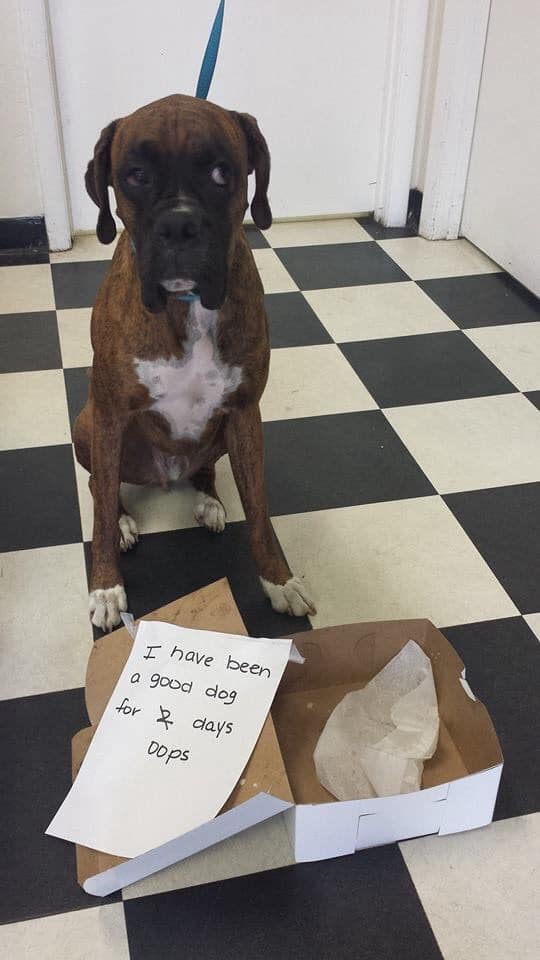 This is one fiery canine!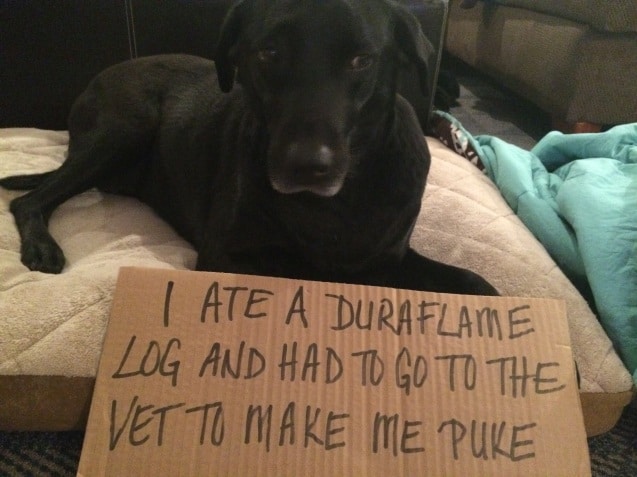 I feel his mum's pain!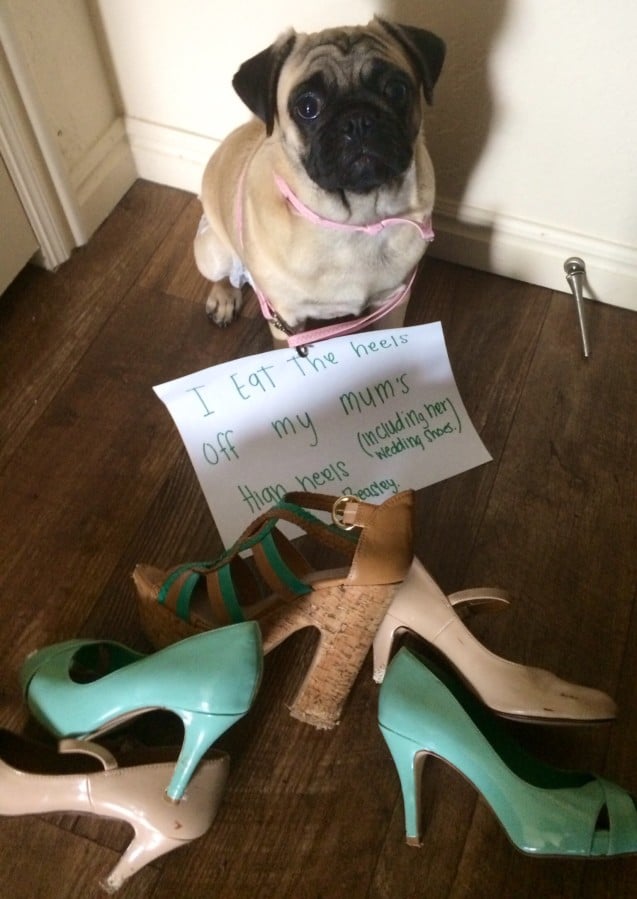 One guilty looking dog.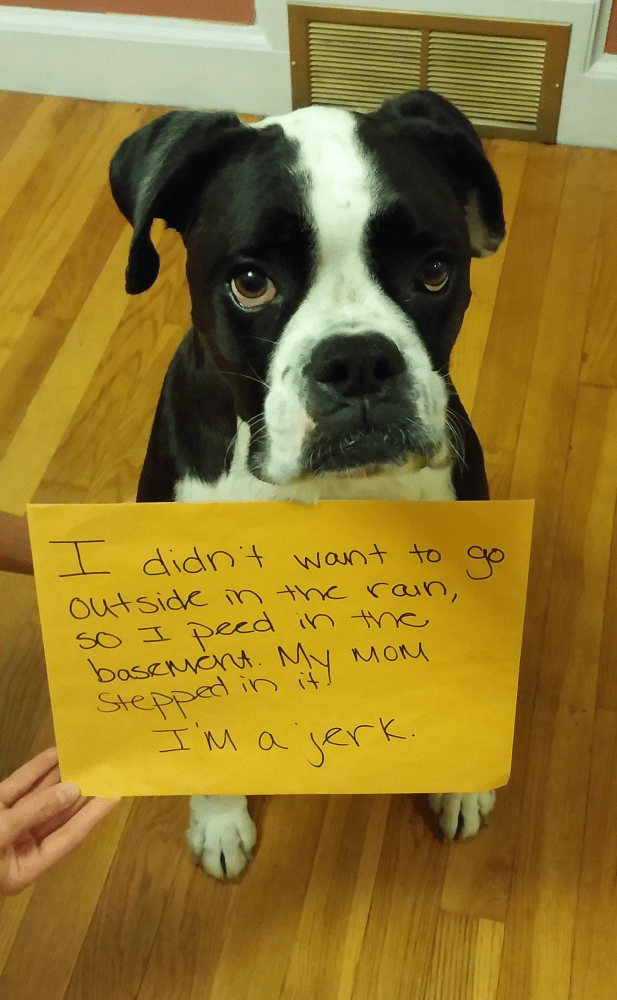 That's not your dinner!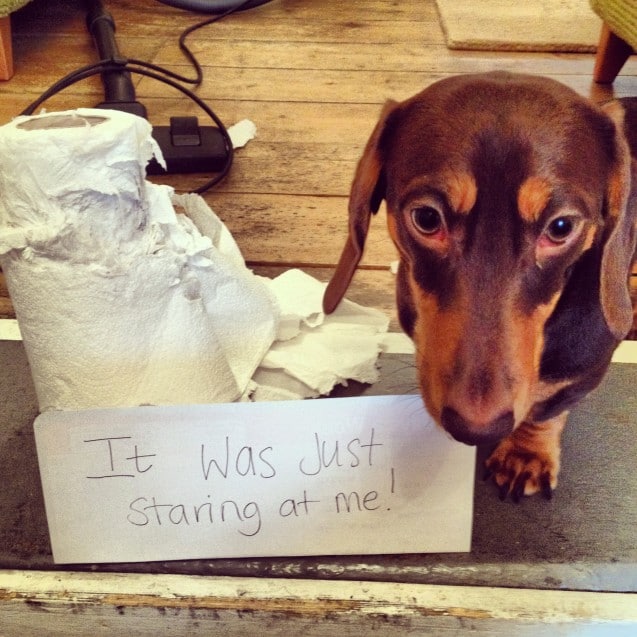 And neither is that!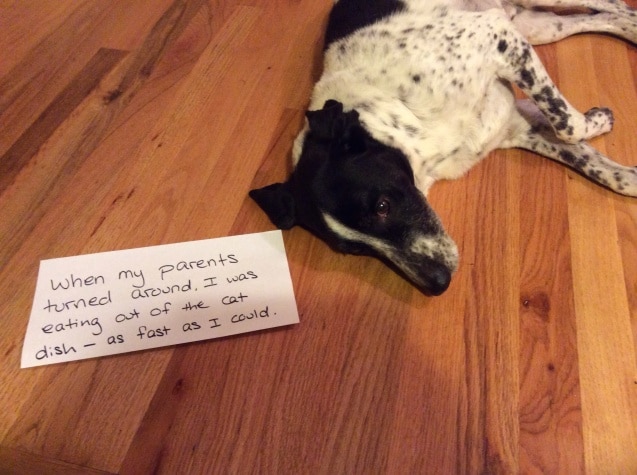 This dog has entrepreneurial instincts…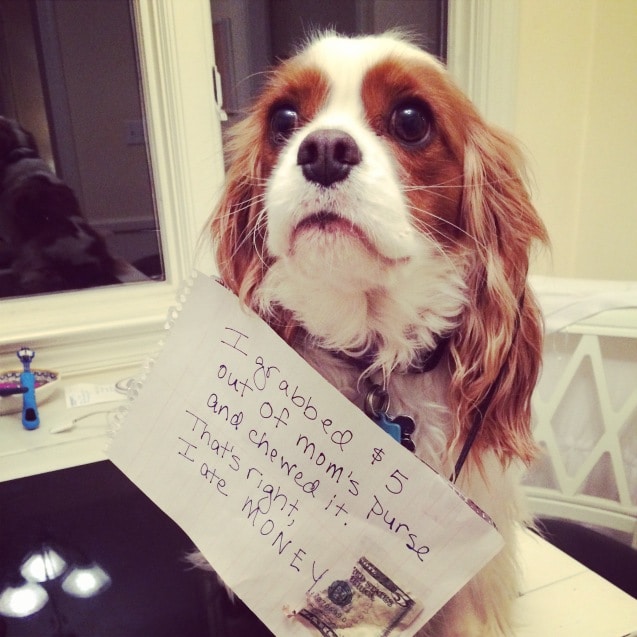 Winn-Dixie has a list of crimes as long as her ears!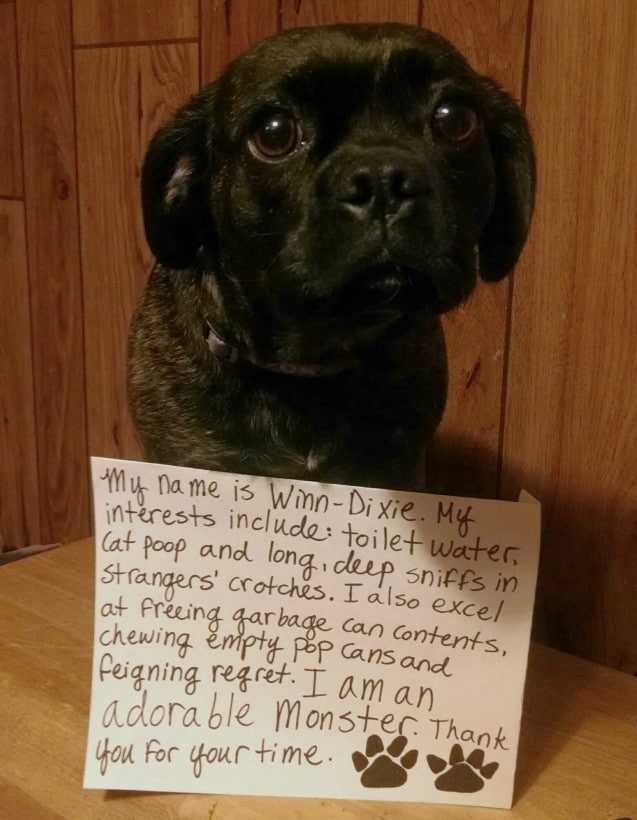 And he's not far behind!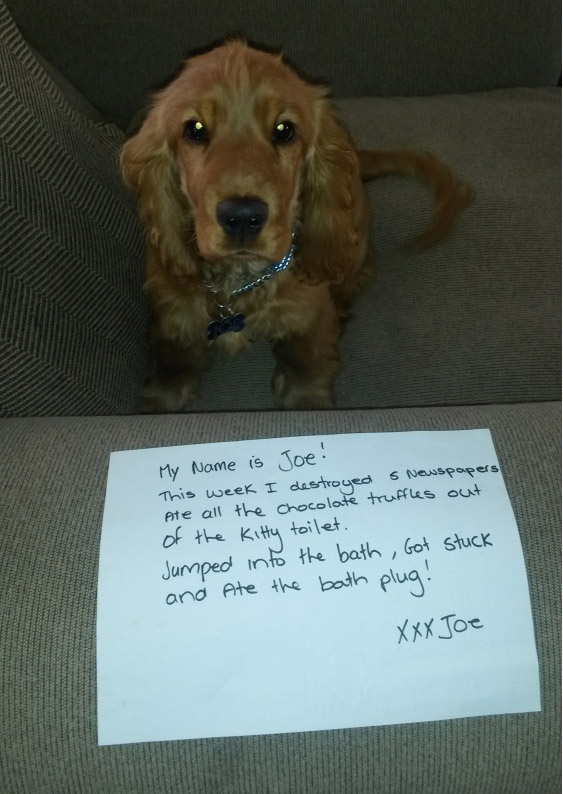 Do you like my shoes? Oh.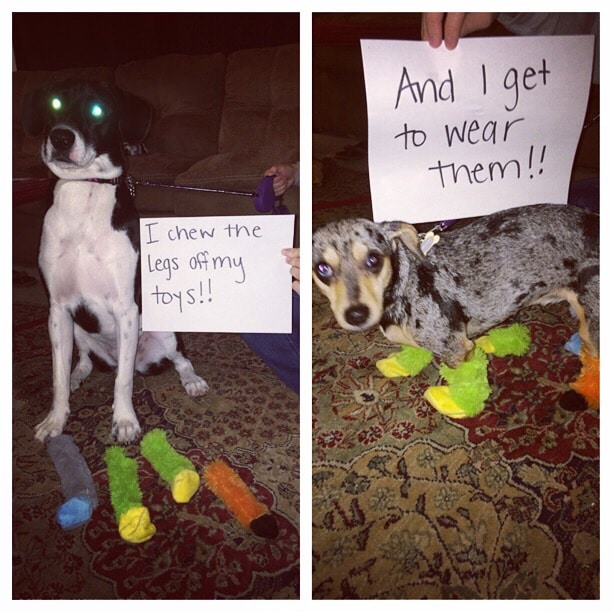 I see what he did…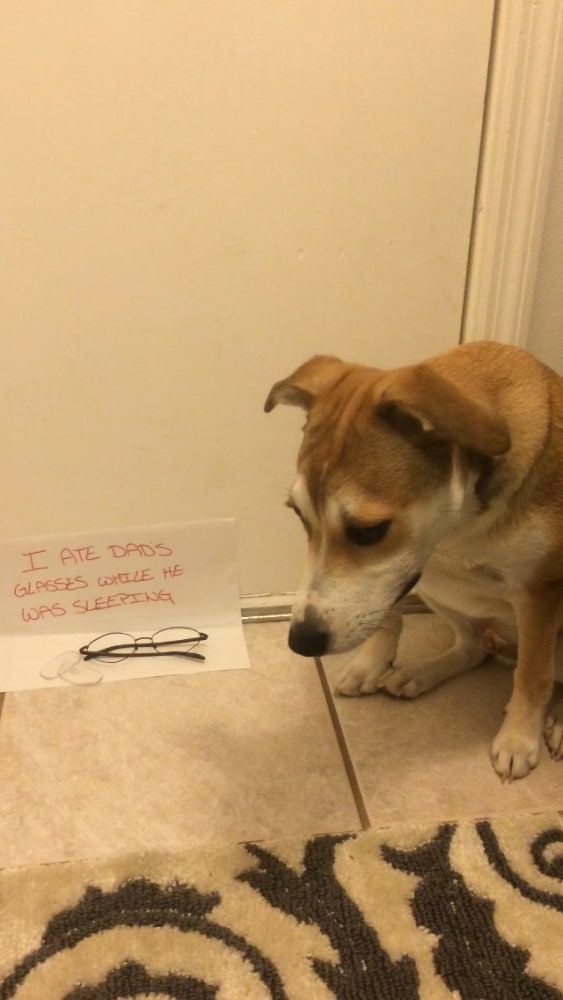 Going to doggy jail.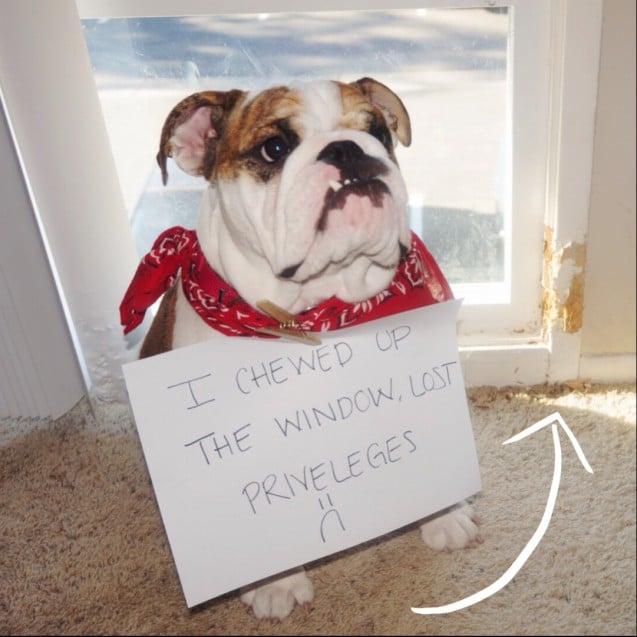 Well, I'm not surprised…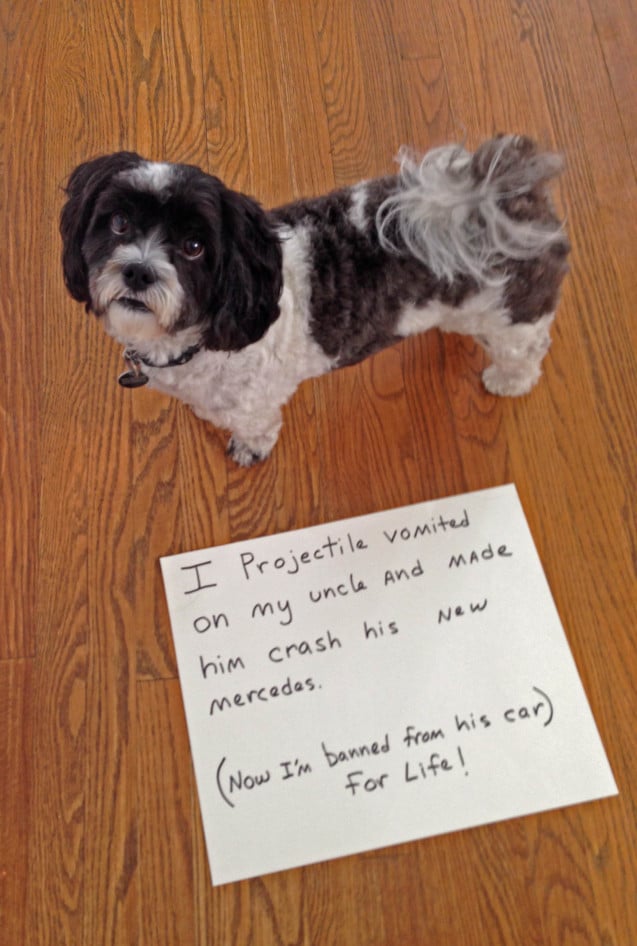 Well worth it.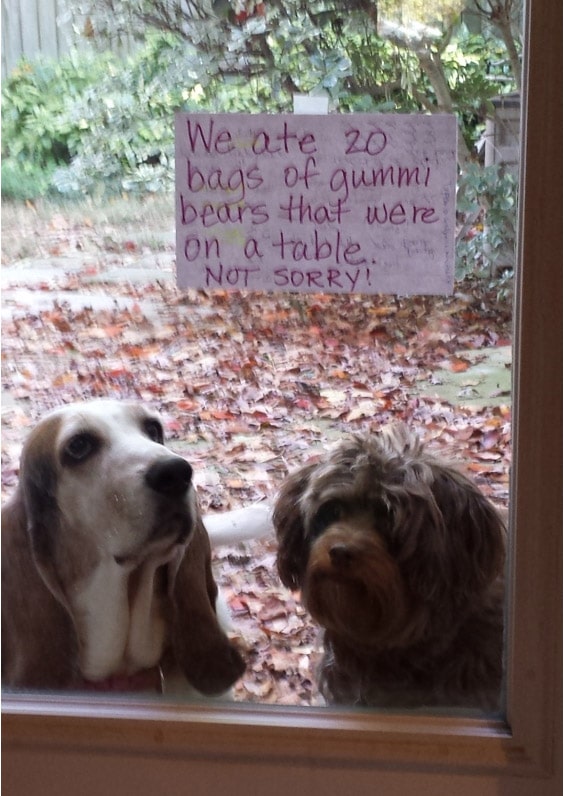 I'm a growing dog, I need my chow!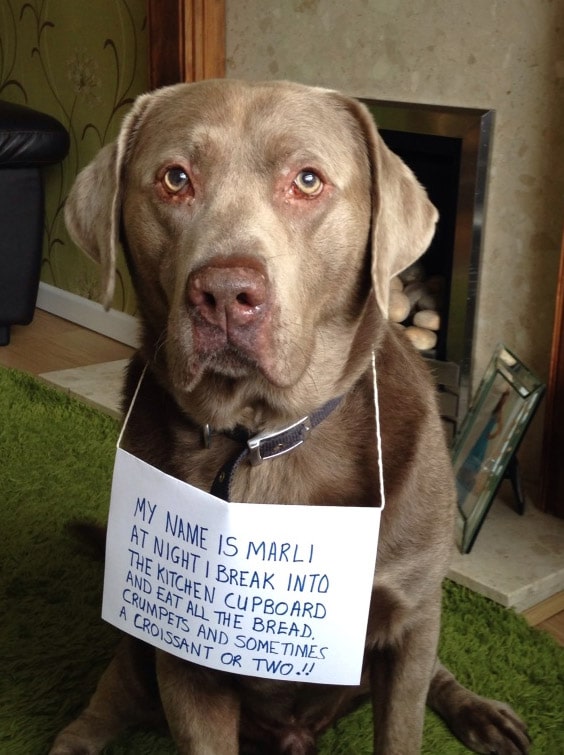 Ouch!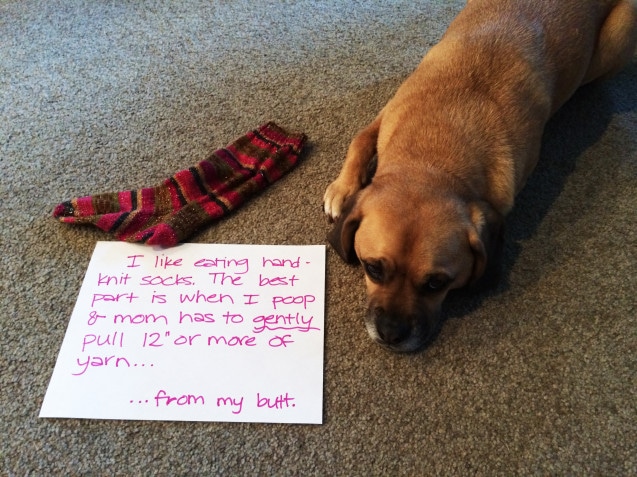 OMG!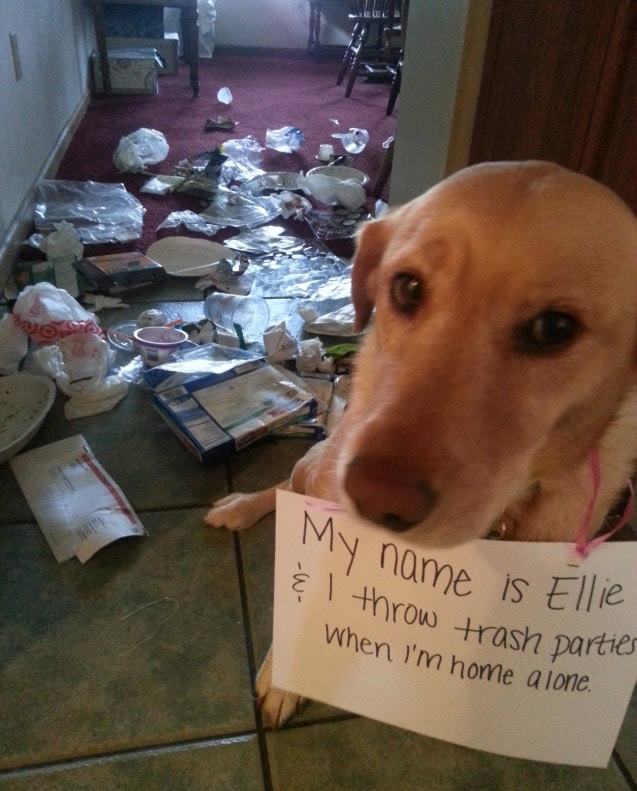 They were just so tasty momma! Sorry 🙁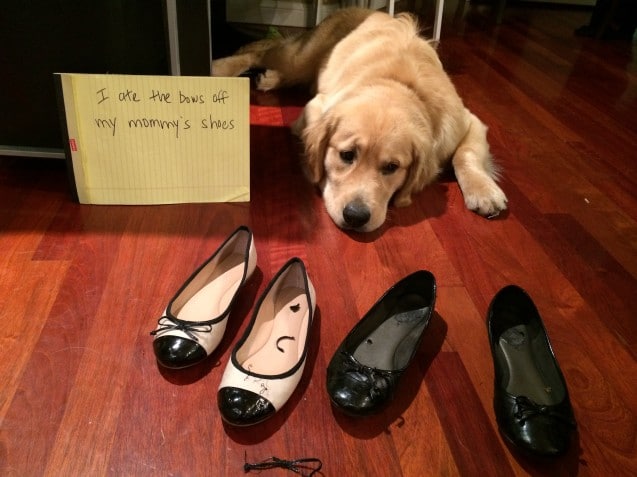 Trick or treat?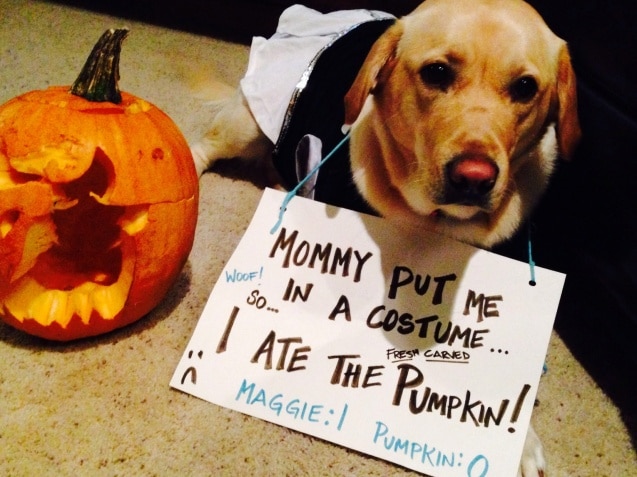 Wait, isn't it cats that are supposed to chase mice?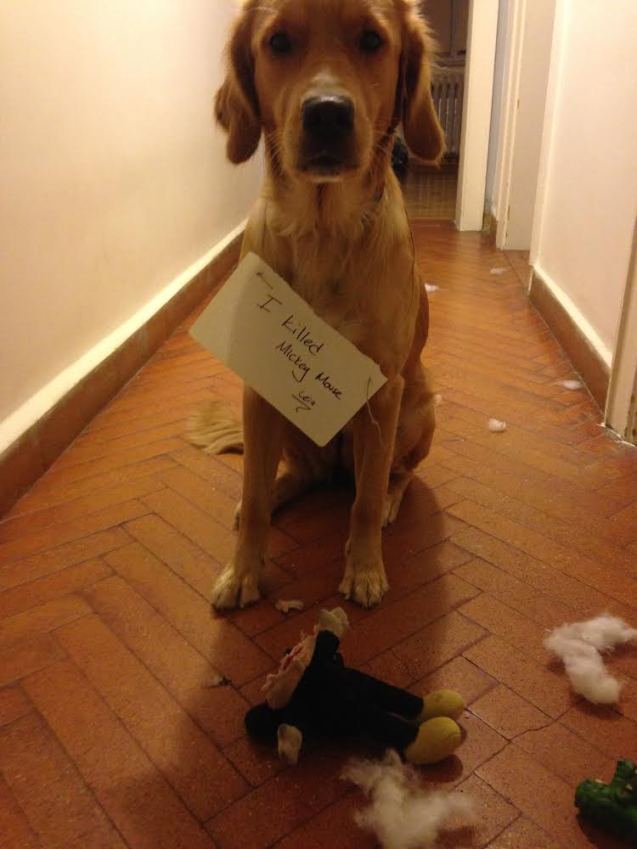 Guilty by association…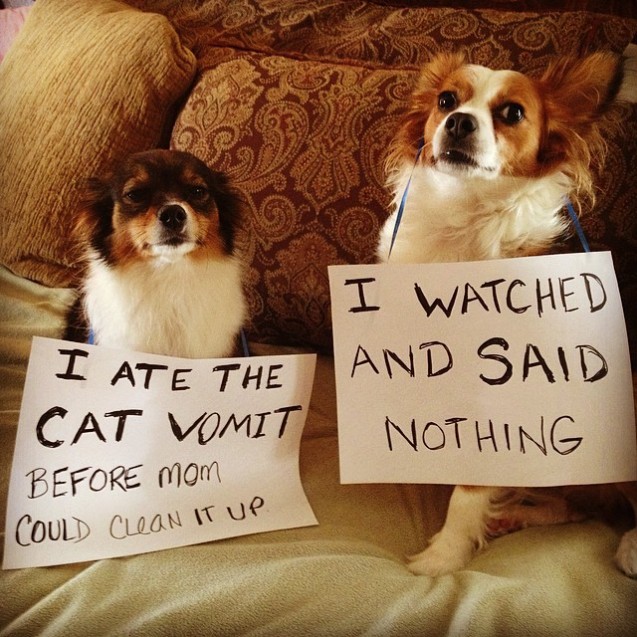 This little guy won't be going to doggy heaven!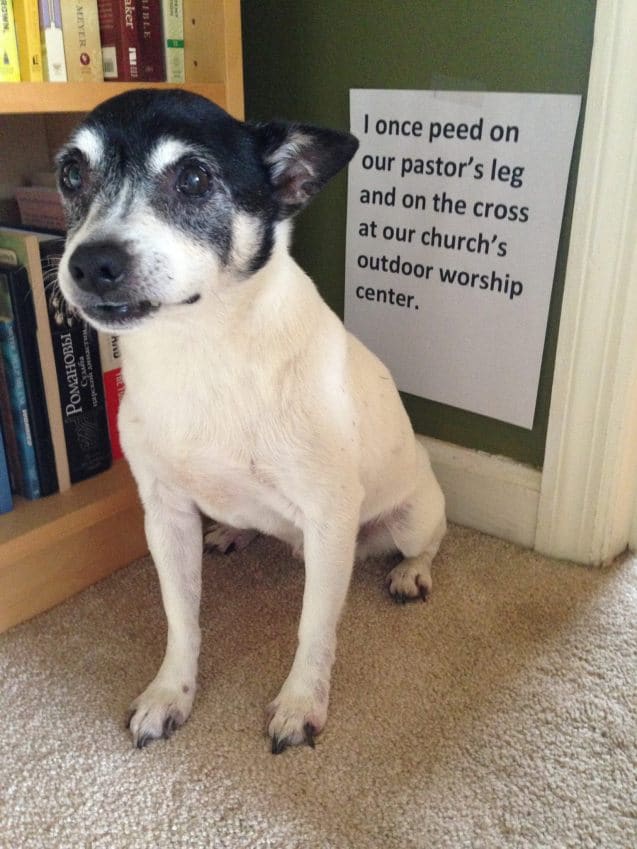 Repeat offender.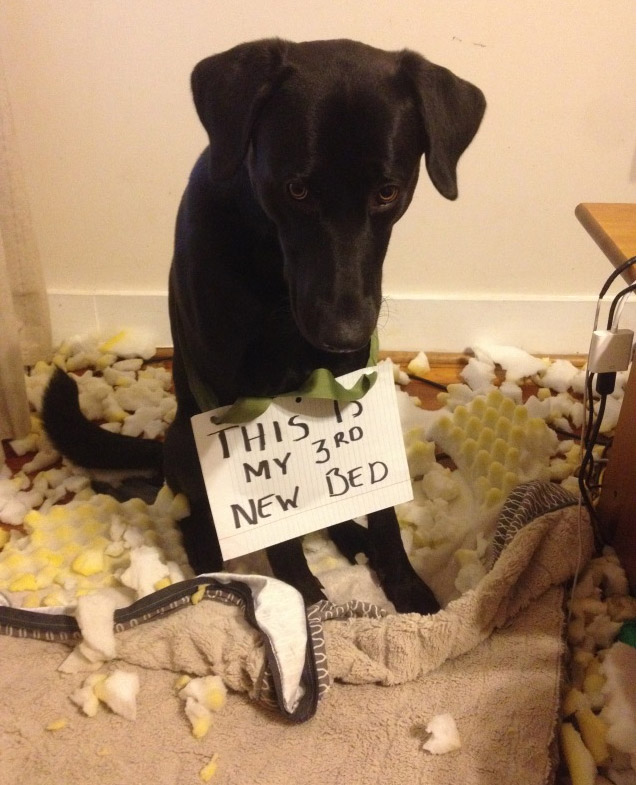 I know they done bad… but they're all just so cute. No way could I stay mad at them! Could you? (via dogshaming.com)